Sanlorenzo simultaneously launched SL86 & SL96
Sanlorenzo SL86 & SL96
Sanlorenzo celebrated the launch of Sanlorenzo SL86 & SL96 on the same day, one at the Ameglia shipyard, where Sanlorenzo builds fiberglass motoryachts from 24 to 28 meters in length (SL78, SL86, SD92), and one in Viareggio where the larger fiberglass range from 29 to 38 meters is built (SL96, SL106, SL118, SD112, SD126). Both yachts are made to measure, according to the style and requests of their owners, as with every Sanlorenzo since 1958.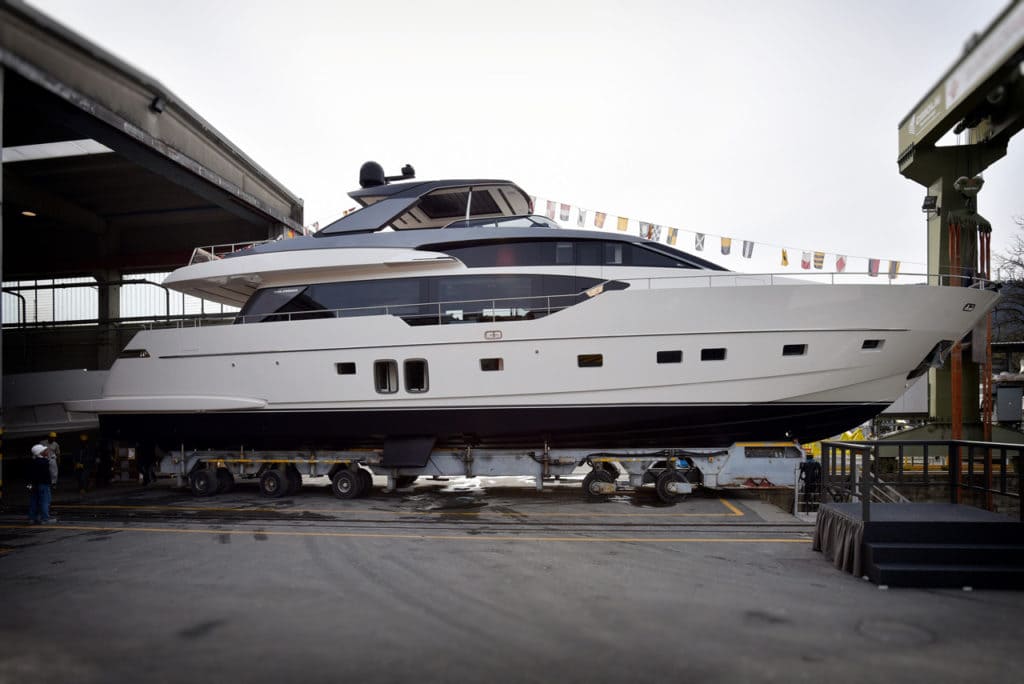 Sanlorenzo is currently operational at three different production sites within 50km from each other: Ameglia, Viareggio and the new Sanlorenzo Superyacht facility in La Spezia dedicated to the construction of superyachts in metal from 40 up to over 80 meters in length.
The new La Spezia shipyard is about to deliver the first 52Steel Seven Sins launched in January while the production steadily continues with 4 Explorer yachts (460Exp), the 11th iconic 40-meter planning yacht (40Alloy), two further 52-meters (52Steel) and one 64-meter yacht (64Steel).