Sunreef Yachts presents the latest models
The wave-cutting catamarans
All-new range of Sunreef Yachts sail catamarans enjoy an amazing success. Six luxury yachts representing this classically inspired line of multihulls have already been commissioned, including four 60-footers and two 80-footers. Observing a very positive feedback and a growing interest, Sunreef Yachts unveiled another catamaran in the range – the Sunreef 50. An all-around compact sailing yacht ideal for exclusive getaways, charter and transoceanic adventures.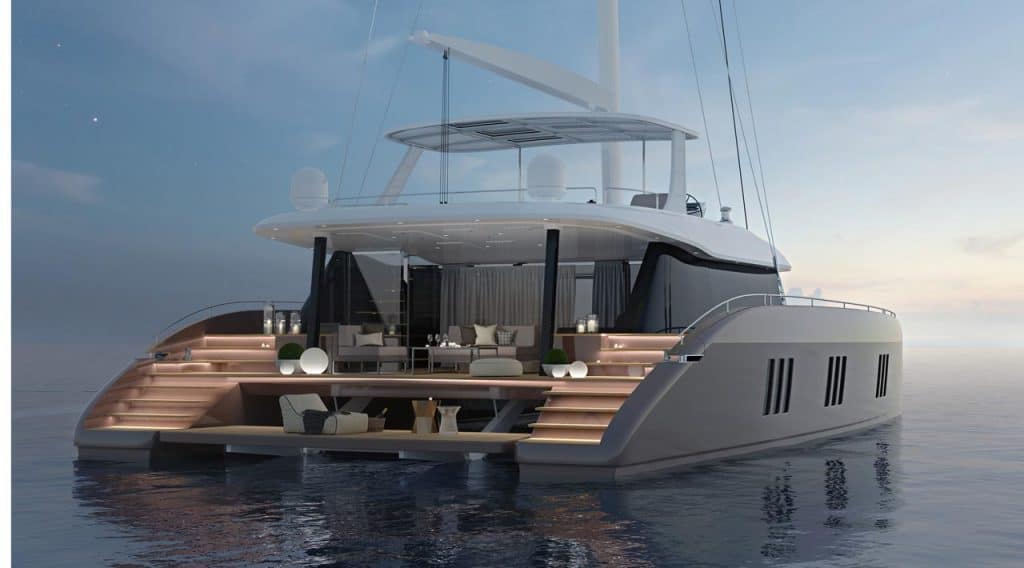 Her clever bridge deck and superstructure design allow for a superior level of comfort onboard whereas the generous teak use, high bulwarks and classy lines underscore her modern style with a classic edge. A charter catamaran with a service-oriented and professional crew, the Sunreef 74 Calmao is the latest addition to the Sunreef Yachts Charter fleet. This classy and sporty sailing catamaran features a comfortable bow terrace, a hydraulic aft platform and an enlarged flybridge.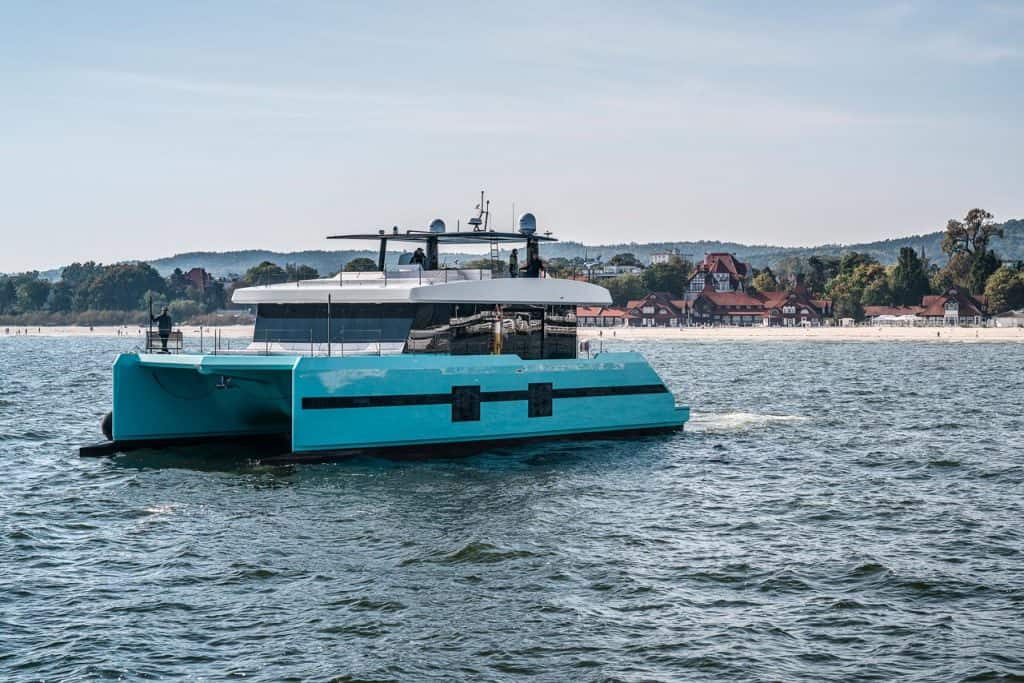 The Sunreef Supreme 68 Power Christina Too is the most advanced edition of the Sunreef Supreme. She boasts an amazing trifecta of state-of-the-art technology, bold styling and performance. Commissioned by an adventurous African couple with ambitious navigation plans, Christina Too offers the best of safety, comfort and speed. The Sunreef Supreme 68 is the world's only 68-foot yacht model equipped with a superyacht dinghy garage and boasting 300m² of living space. Christina Too is using this potential expertly, but most importantly she is one of a kind and expresses her Owners' quest for adventure and life at sea.