Diving Deep for Mermaids
An accomplished multi-media artist and committed environmental advocate, Susan Rockefeller is employing her talent and influence defense of the world's oceans. In this exclusive wide-ranging interview she reveals her philosophies, concerns, hopes and desires
Welcoming us inside an oasis of tranquility with considerable grace and genuine warmth, Susan Rockefeller instantly puts me at ease in the home she shares with husband David Rockefeller Jr., a sailor, philanthropist and leading fourth-generation member of the iconic American industrial Rockefeller dynasty. An accomplished multi-media artist, Susan Rockefeller has combined her talents in fields as diverse as documentary creation to jewelry design, with her primary focus of philanthropic and advocacy work: the oceans and marine environment. The Rockefeller family's genuine affinity with the ocean is borne of shared experience; from oceanfront living to active participation in watersports, from day sailing trips around coastal sections of the United States, particularly Maine, to extended threeweek long cruises in areas from the Mediterranean to the Baltic. 'Where better than at sea to rest, rejuvenate and reimagine?' asks Susan rhetorically. 'You're in this place of utter beauty, you have time to relax and rejuvenate, you see the night sky unencumbered by the light pollution we experience on land and reflect and re-imagine. It provides perspective; you are a small speck and you think about what is important, what is it that I want, what will be my legacy? It becomes much clearer when you have that opportunity. There's a lot of power in that and it is as achievable on a day sail or a longer passage.'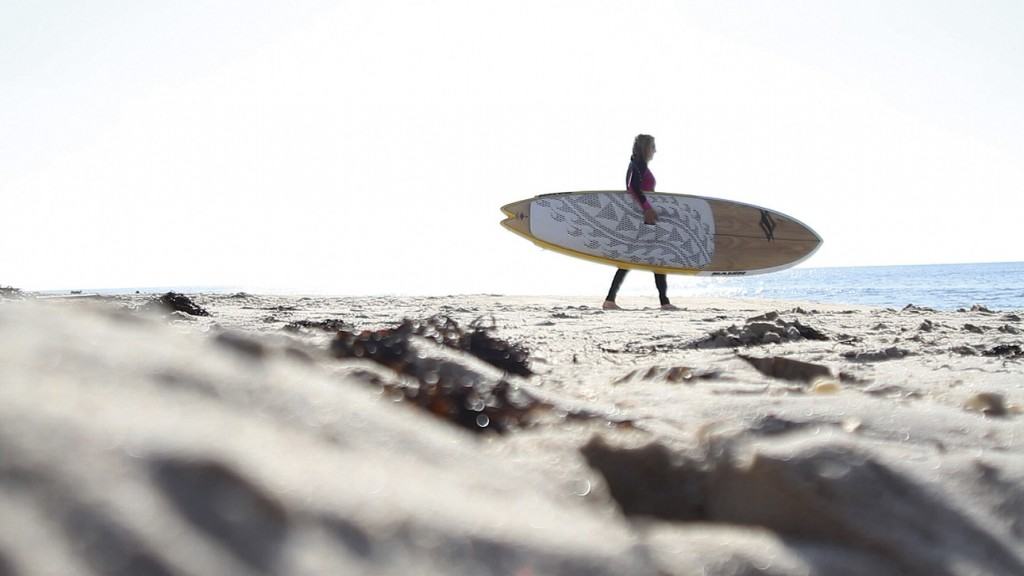 Conversation continues like any other one would have in a yacht club bar; experiences recounted and common grounds discovered, with Susan's abiding concern for the future of the planet's most abundant but delicate natural resource quickly coming to the fore. 'Given 70 percent of our planet is covered with water, just because the piece you are cruising is beautiful doesn't mean it is so elsewhere. Education is a key element to initiate the process of change. The ocean may look beautiful on the surface, but there is something very wrong going on within it, and that pace of change is increasing. I really appreciate this opportunity to connect as I feel there is this nexus of both synergy and responsibility with those that love the ocean', Susan enthuses. 'Those of us who get out there, whether sailing, yachting, paddle boarding, diving or surfing… we need to understand what is at stake, we need people that are motivated to be the stewards for the next generation.' Susan's intense concern for the current degradation of the marine ecosystem is clear, but also palpable however is her profound belief that through collective resolve and far reaching ownership of the problem, hope remains for its restoration. 'My desire and my vision is that we will engage large yacht owners to consider what is going on beneath the hull, not just scratching the surface, but diving deeper and considering the future of the environment they enjoy so much. Understanding the impact of our actions on the oceans and appreciating their beauty will naturally determine not only on personal and local responsibility, but hopefully also influence the corporate decision making of influential individuals… they are the ones therefore that contribute to a global solution.'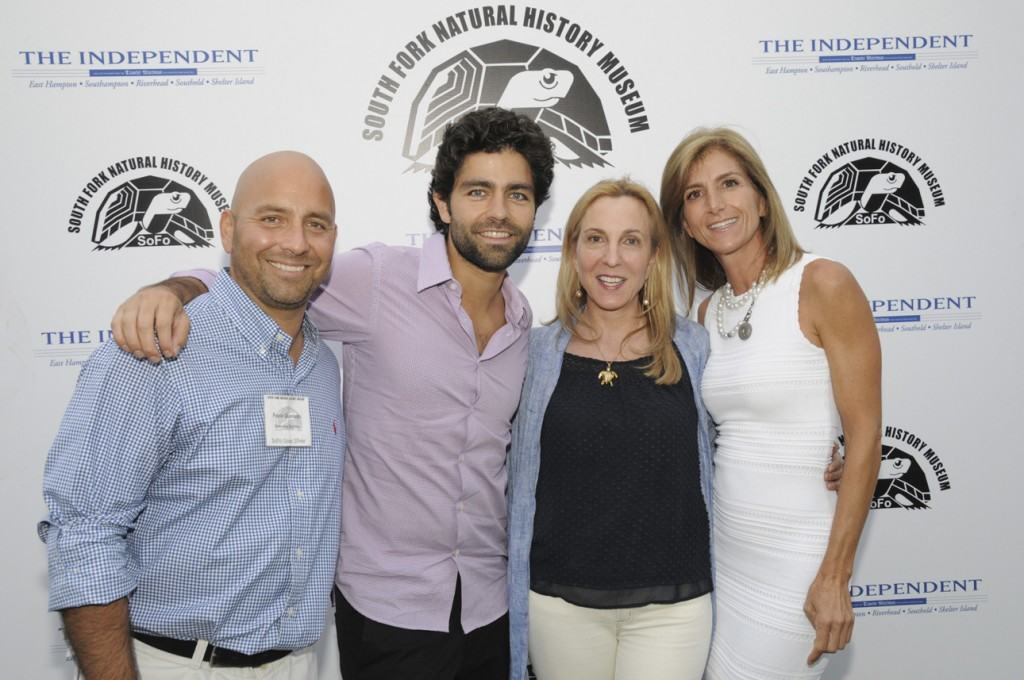 The next question we pose is a sensitive one; the Rockefeller fortune and influence was built on oil, one of the major contributing factors to CO2 emissions and environmental change, so how does the current generation process that fact? Susan answers with remarkable candor. 'I'm not a spokesperson for the family or Foundation, but what I can say is that the Rockefeller Brothers Fund is addressing climate change. Along with many other foundations they have recently announced the very bold initiative to divest from investments in fossil fuels. We need to invest in companies that are looking forward to a cleaner and greener energy future. Obviously nobody that was involved in the early days of the oil business could have anticipated the problems of global warming, and I think if any of those innovators were alive today they would be looking at clean tech and clean energy solutions, and be just as successful. Let's hope we can replicate the innovation and genius of those that created the oil industry in creating something that is cleaner, greener and equally as revolutionary for all of us.'
Discussing her own work and motivation, Susan continued: 'I sit on the Board of Oceana, the largest international non-profit organization focused on ocean protection and engaging with the boating community is one of the challenges we face. Through Oceana, my documentary films, collaborations, website, blog and message inspired fine jewelry collection, 'Dive Deep', along with my husband's work through Sailors for the Sea, we really work together to help save the oceans. Not just because of protecting the biodiversity, the sea's beauty and wanting to swim in clean water free of pollution and plastic, but also from a food sustainability standpoint. I think people most people don't fully understand what is at stake here. The Elizabeth Kolbert article in the New Yorker, entitled 'The Darkening Sea', was a real wake-up call for me. I did not know the extent of what was happening to our oceans until that point and it astounded me that between 50 to 200-years we may not have lobster in our seas as they are unable to calcify their shells due to increased levels of acidity.' Susan became depressed when she read the feature and wondered how she could not have been aware of such a huge and important change going on with our planet and continues, 'So I thought we really must get moving on this. I launched the SOS jewelry collection, to provoke immediate debate. That brought me to Chair the Ocean Council, which is part of Oceana.'
Between initiatives like Protect What is Precious, her Dive Deep jewelry collection, creating educational collateral, three board meetings a year with Oceana, plus fund raising that includes over $1-million a year for Oceana, her blog, website and documentaries, Susan admits, 'I can't really quantify the time I spend on addressing this subject. I just live it. I dream about it, I talk about it, think about it and breathe it. It is now a part of me, just as the ocean is a part of all of us.' Susan's documentaries have included the multi-award winning A Sea Change: Imagine a World Without Fish, and Mission of Mermaids, but as a 'gentler and more poetic appeal to those less scientifically inclined.
'My message inspired Dive Deep fine jewelry collection is borne out of every girl's experience of collection shells on the beach and making jewelry from them. But they also are conversation pieces and intended to spark recollections of positive experiences around the sea and activate individuals to discuss the message behind the collection. I created the fine jewelry collection as a platform to start a conversation about ocean conservation in the influential world of fashion. We're spreading the message in a beautiful way that if nature and the environment are not healthy, we are not healthy. Each piece has the quality of a family heirloom', Susan explains, 'but I also want to give people beautiful tools to continue the conversation about ocean protection and conservation. All the pieces are designed myself and each is inspired by the sea motif, including sea urchins, sea horses, anchors, shells and mermaids.' Admiring the beauty of the pieces that reflect the sophisticated aesthetic of nature, we asked about the price point of the jewelry? 'The collection ranges from $190 to $16,500, it includes affordable pieces and higher end couture', Susan explained. Mermaids of folklore were fantastical sirens who lured unwary sailors onto rocks and into great peril. Investing a tremendous amount of time and energy in her multi-pronged defense of the world's oceans, Susan Rockefeller is the epitome of a modern mermaid; residing on the land to passionately and stridently warning all of the clear and present danger our oceans, marine habitat and possible our very existence are currently exposed to.