Tankoa TLV62: Bella machina designed to chill
Tankoa TLV62 concept is born out of the shared ideas of Giancarlo Mussino, MD of the SINOS brokerage house that sold and delivered Tankoa's 50m hybrid M/Y Bintador and the talented yacht designer Luca Vallebona. The overall design is characterised by graceful lines and innovative layouts that offer fresh and practical solutions without falling into the trap of novelty for its own sake. Based on Tankoa's 60-metre technical platform, the main focus was to create informal spaces close to the sea wrapped in a light and elegant design. The elegant exterior lines are low on the water and designed to recall the elegance of sailing yachts with a few special design elements, such as the window shapes and aft deck terraces, to lend the concept personality and character.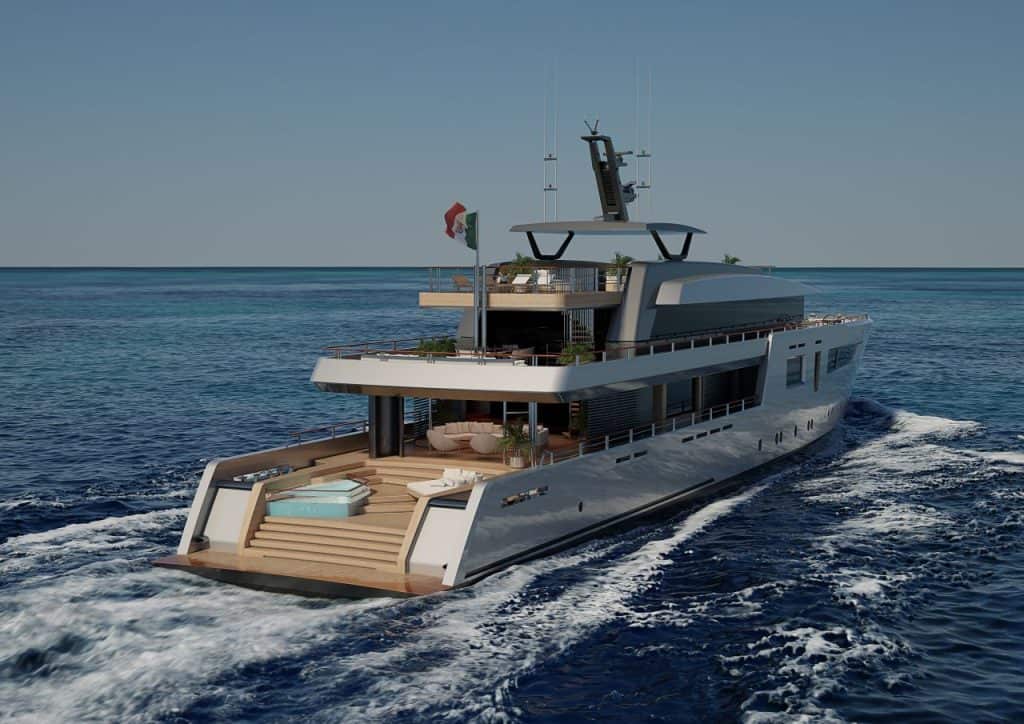 There is a full-beam VIP cabin on the upper deck and a huge open-air lounge with a fire pit in front of the wheelhouse. Sufficient deck space is left over for storing jet skis in the forepeak.With a 25' limo tender in the aft garage, the crew jet tender is stowed in another side-loading garage forward on main deck level. The sundeck is at least half the length of the hull and provides full dining facilities with separate crew access. A sinuous walkway weaves its way between the dining area and bar from the sun loungers to the forward Jacuzzi. There is even un under-lower deck with laundry, refrigerated garbage room, cold and dry storage, and a crew gym. Powered by twin CAT 3512 main engines, Tankoa TLV62 will have a top speed of 16.5 knots and a range at 12 knots of 4,500nm.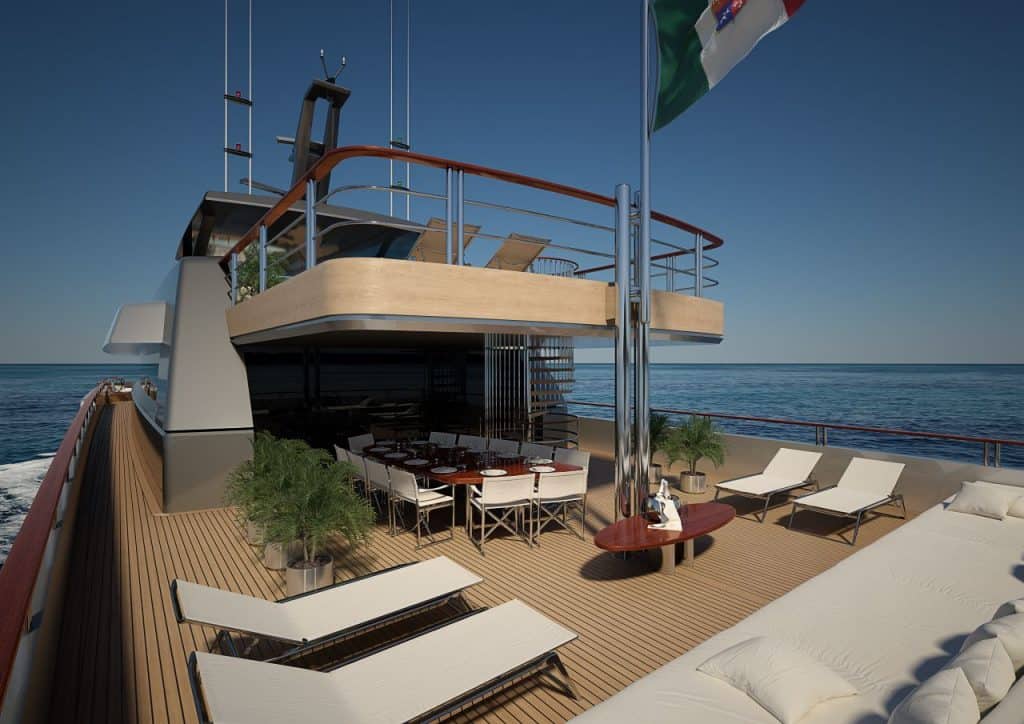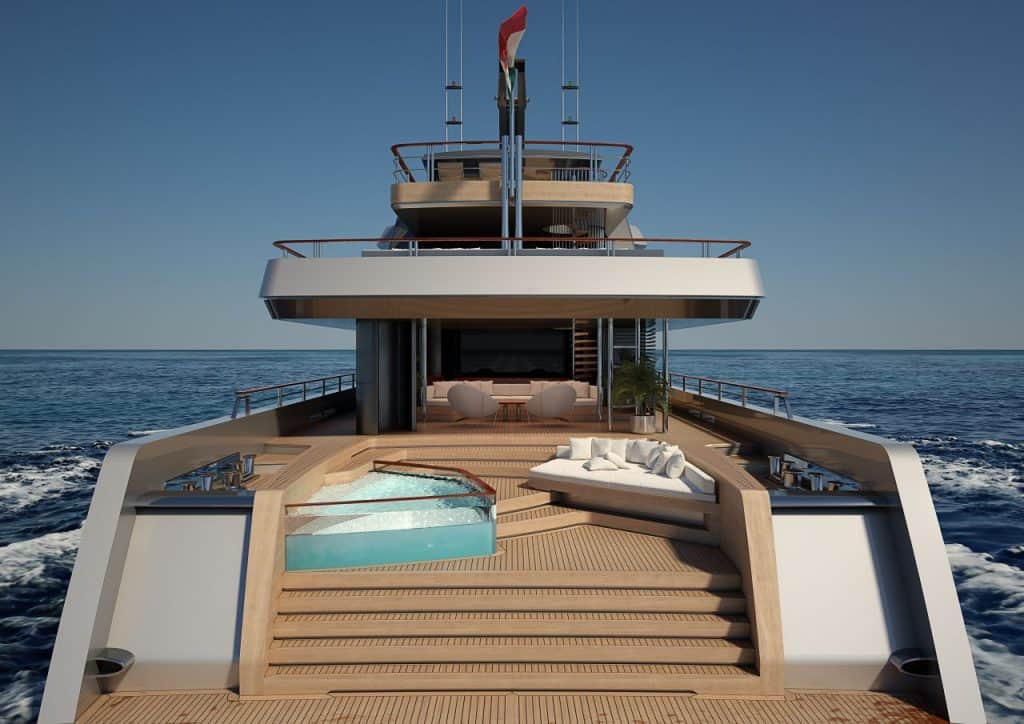 Photos by Tankoa