Tankoa Yachts – S501 M/Y Vertige successfully launched
Tankoa Vertige S501 – Excellence in yacht building
The first Boutique Shipyard, Tankoa, with a multi-cultural approach of yacht construction – has the pleasure to announce that S501 M/Y Vertige has been launched in February  in Genoa, Italy.
The second unit of Tankoa Yachts – sold in February 2015 to an experienced French client, has been launched, the delivery is expected to be in early April 2017. ccording to Tankoa's CEO, Euro Contenti this is a true recognition of the 'boutique shipyard' values and power that irrevocably consists in building yachts with clients, not for clients.
Mr Contenti declared 'despite the impressive background and success track records of the entire Tankoa management, we are extremely proud that the client, his surveyor and broker, Daniel Bussani from Aquila Yachting, decided Tankoa was the most suitable shipyard to built his new yacht after investigating a number of European builders.'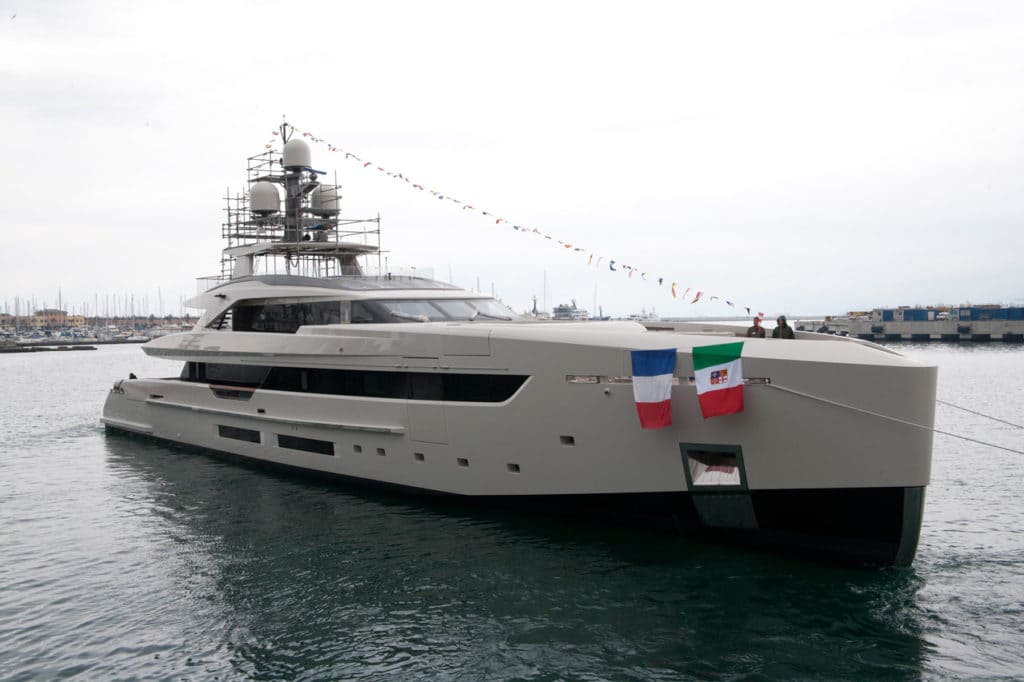 Tankoa S501 Vertige represents the quintessence of the result between a high quality builder and a marketing and sales organization that is in daily contact with yacht owners, captains and surveyors.
Tankoa's management team worked in close collaboration with Francesco Paszkowski to design the project in order to achive a perfectly balanced and fluid timeless design that will not look like what is currently offered on the market. Keeping permanent visual contact with the sea was one of the other tasks assigned to Francesco Paszkowski's design team. Interiors, as per client's request, were designed by Francesco Paszkowski Design Studio in cooperation with Margherita Casprini and should reflect a "modern but warm" atmosphere.
The result will simply be one of the most beautiful 50 meter ever done under 500 GRT. The level of details, both inside and outside, is in line with what everyone usually expect onboard larger yachts. This first model of project S501 M/Y Vertige – in its full displacement version – is offering a range of 5,000 Nautical Miles at 12 knots and 16 knots top speed.