In the heart of the Split city centre a unique tavern offers homemade macaroni pasta as a basis of the menu under full view scenery of the open kitchen inside a genuine Mediterranean courtyard topped up with kind service
There are many theories on the origin of macaroni. Some researchers believe Marco Polo brought them to Italy in the 13th century from China.  This famous globetrotter, supposedly born on the island of Korčula, in his book 'The Million' mentioned macaroni as well. The legend says during a snow storm in Mongolia, he craved homemade macaroni from Korčula.
Though according to history, macaroni have their traces at Etruscan times, when these ancient people used to prepare wheat grains with water and cook the dough, making it tasty and nutritive, and today this pasta is produced in many different ways, but mainly by means of industrial production. However, macaroni are the most famous Korčula dish, and represent a trademark of the Split restaurant Makarun, where these are homemade according to the five hundred years old Korčula recipe.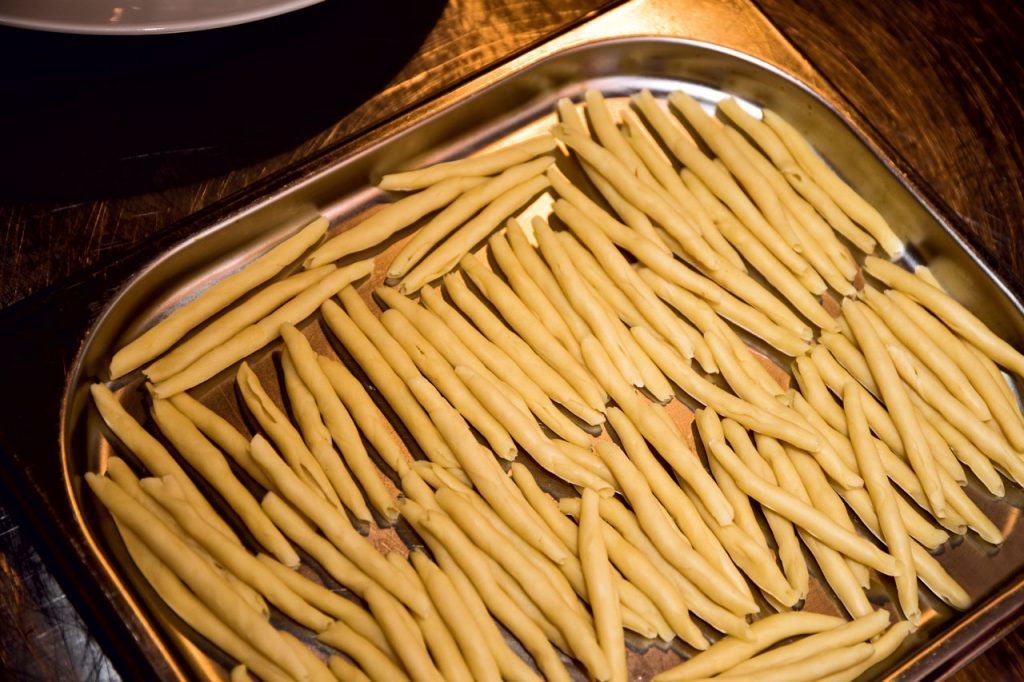 'Macaroni dough is formed into pieces of gnocchi-size and then each piece by hand shaped into a tube. Macaroni is our domestic food and guests like it', explains the owner of the Makarun restaurant Jurica Farac. The origin of the restaurant's name is interesting – following ancestral traces and thus making this Korčula dough perfect, and serving it for every festive occasion in his region, led to the title Makarun.
Along with nickname that stayed with Farac family and the traditional art of making macaroni that has been transferred through generations, this tradition still lives, so the tavern guests have the opportunity of tasting original Dalmatian cuisine of the chef Velimir Šimić faithfully following the old recipe. Apart from macaroni, the chef also prepares barbequed fish and meat dishes traditionally, thus using exclusively local growers' ingredients, with emphasize on organic. The restaurant's offer is based on homemade pasta, but there is more to it, like house specialty beefsteak à la Makarun, macaroni with lobster, black macaroni stew, macaroni with scampi and prawns paired with supreme white and red Croatian wines.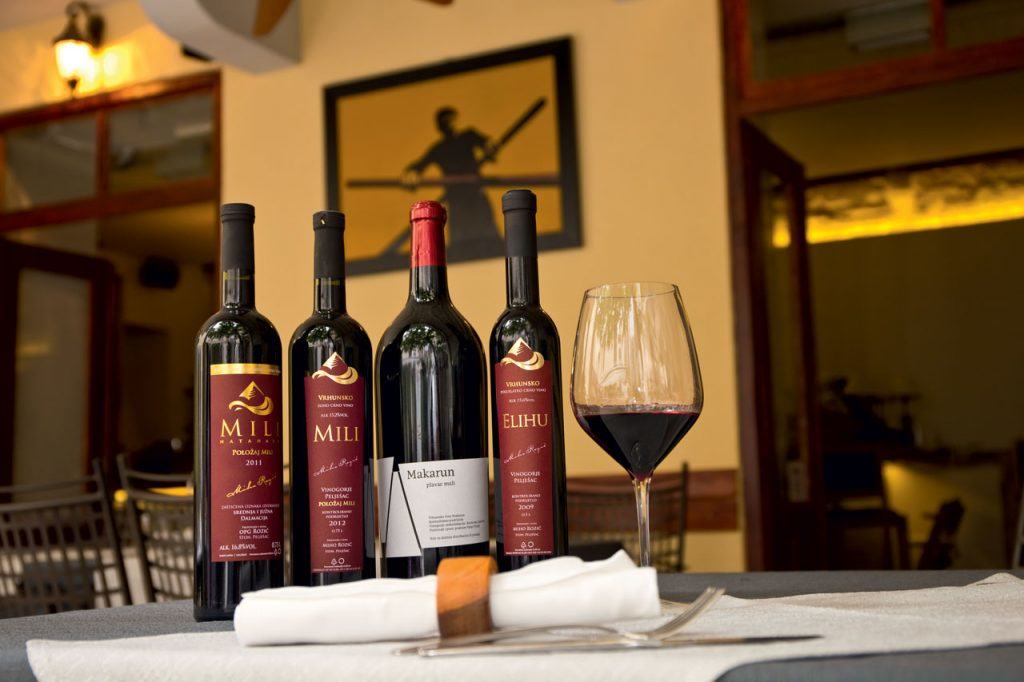 'Primarily we promote small wine makers like Đivanović from Konavle, that is our house wine, than Bedalov from Kaštela, Korčula wine PZ Blato, pošip Mindel by Krajančić, Korkyra… Our wine list contains excellent red wines originating from Pelješac – Mili vineyard, produced by wine maker Rozić', emphasizes Farac. Apart from the unique gourmet experience, guests can enjoy the ambience.
A lovely Mediterranean style courtyard between Pjaca and Voćni trg hosts Makarun. Open kitchen makes the experience even more alive while watching the flames, the steam and the clattering in the kitchen. If you are looking for a casual atmosphere and genuine homemade food, with top service and friendly personnel, go to the city centre, the courtyard of the Renaissance-Baroque Milesi Palace – the place of macaroni feast.
Photos Makarun