We waited a full year since the presentation to test the new TecnoRib Pirelli 35, and the opportunity couldn't have come at a better moment, just after it won the prestigious Red Dot award for product design, mostly thanks to the excellent Swedish Mannerfelt Design Team
Within their range of walkaround RIBs, TecnoRib Pirelli 35 is at the bottom but with its 11 meters in length it is by no means a 'piccolino'. We waited a whole year to test it, and the opportunity came at the best moment, just after it won the prestigious Red Dot Award for product design, mostly thanks to the excellent Swedish Mannerfelt Design Team.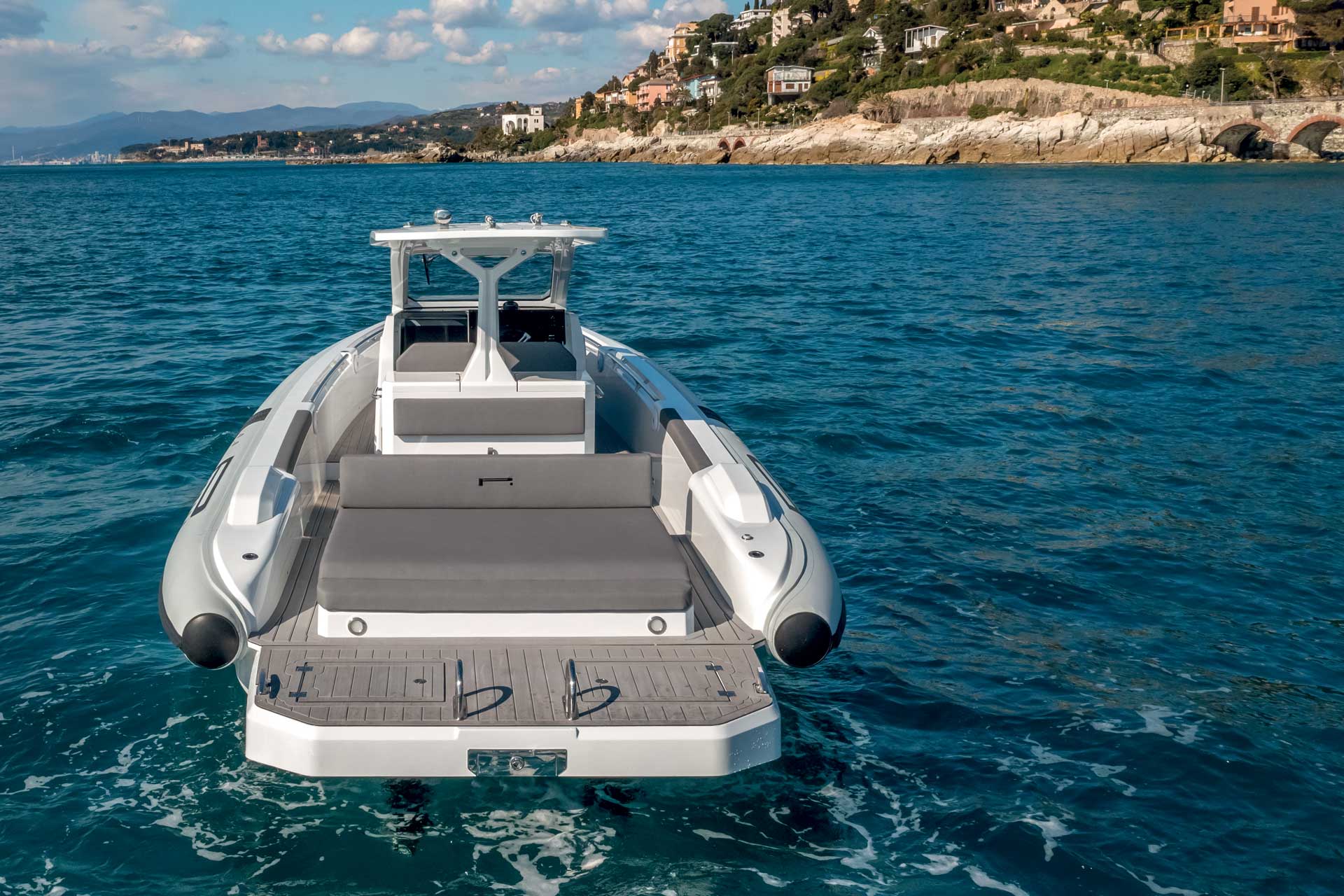 A two-step hull with four grooves on each side and internal MerCruiser drives are the essence of this 'rubber candy', while superstructures with elegantly curved windscreens and 0.6 m diameter tubes are proof that RIBs can be trendy and elegant. The bow is quite wide and the bow entrance more than comfortable.
There is a seat on the vinyl-coated part of the tube aft, the two handrails on the sides are perfectly integrated into the plastic part of the superstructure, and additional handrails on the bow and on the skipper's bench console come in handy at higher speed. There are relaxation zones both aft and on the bow, and also gorgeous and spacious sun pads. Equally large and comfortable is cabin, which is finished with gelcoat, but has great standing height, a sink and an interestingly designed toilet with a shower.
The appearance of the cockpit changes with different propulsion choices, and with the internal engines you get an aft platform with convenient compartments. In both versions, sun pads and benches are laid out around a folding table, which is ideal for weekend trips, especially when paired with a refrigerator (90 l) and a sink. The console is ergonomic in shape and layout, with a Raymarine touchscreen and Mercury Vessel View, VHF, steering wheel and levers, just the way we all like it on RIBs.
On our sea trial, the tanks were half full, so we didn't waste time and after leaving the dock at 6 knots of speed (900 rpm), we immediately sped up to 3600 rpm and 32 knots. Since this was a brand new vessel, and therefore not calibrated, we could not read out fuel consumption, so we just relaxed and enjoyed some highly precise steering on a calm morning, making our own waves and sailing across them as if they did not exist without a hiccup.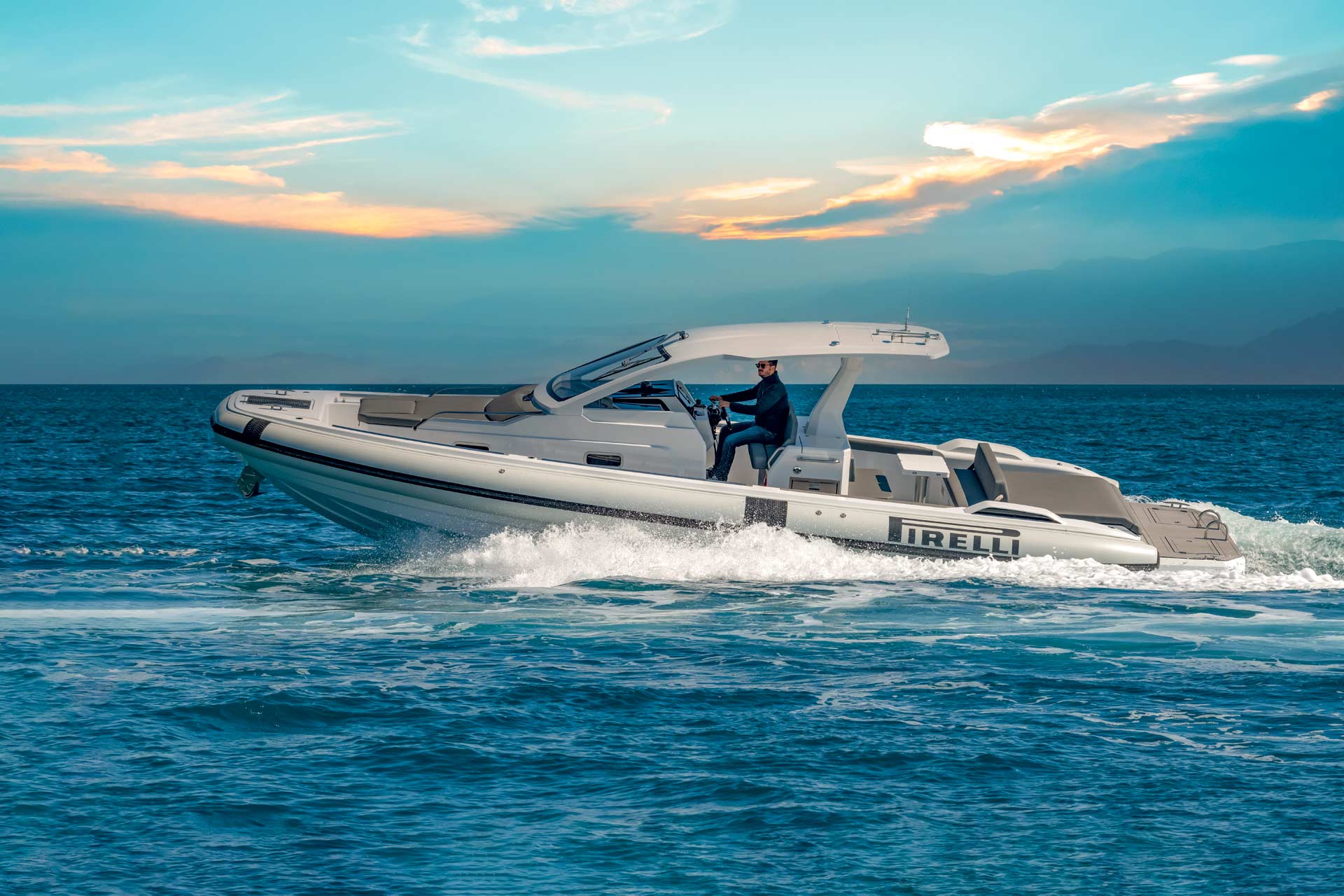 After a while we came to conclusion that optimal speed is 25 knots (3000 rpm), so we cruised with it for a while, riding around in circles as if on a go-kart track, and later sped up to 38 knots (4200 rpm) – and found out it was just as safe as the stated cruising speed. Although we didn't use it, we should mention the joystick with the Skyhook option, which is the icing on the cake for this impeccably designed RIB, which leaves the competition far behind with its performance and comfort.
Text Filip Bubalo
Photos & video TecnoRib