A symbol of Italian excellence in the motoryacht world
Tecnorib, official licensee of the Pirelli brand for RIBs, has signed an agreement with Azimut Yachts to supply Pirelli jet tenders on an exclusive basis and extends its fleet with an elegant new model, the Pirelli J33 – Azimut Special Edition. The first in the range to be fitted with a water jet engine, this is a special version dedicated to Azimut yachts, the world's leading yacht builder. Pirelli J33 – Azimut Special Edition is the first in a series of Pirelli boats that Tecnorib will produce for Azimut Yachts and the tender that will serve the happy owners of many Azimut models. 'The agreement with Azimut Yachts, the world's leading motoryacht builder, is a source of pride for Tecnorib,' explains Gianni De Bonis, Tecnorib Managing Director.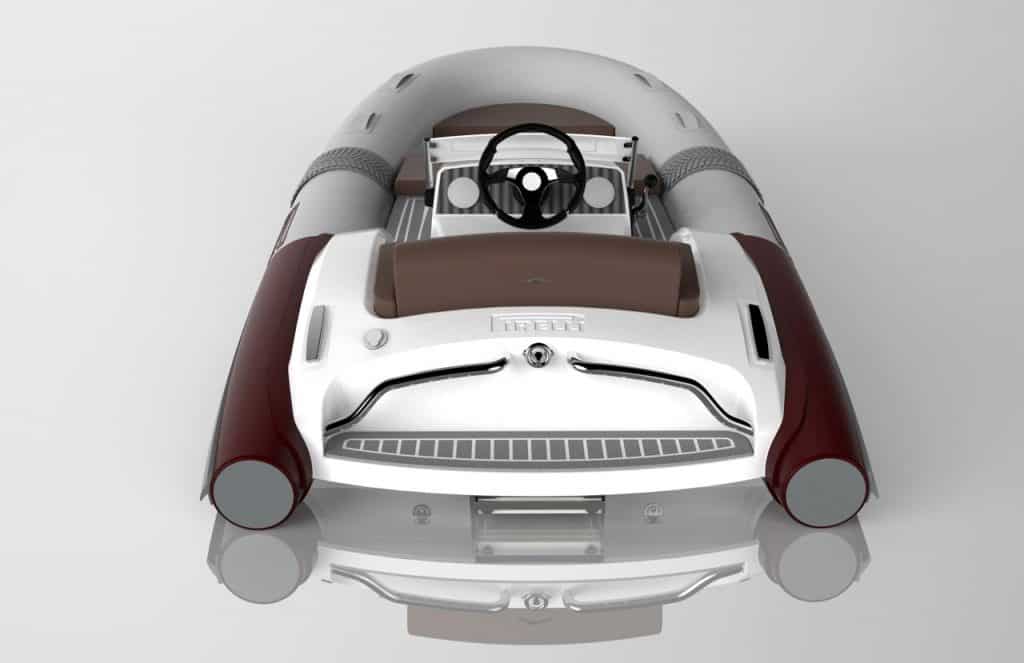 Pirelli J33 – Azimut Special Edition reprises the distinctive and iconic features of Azimut style and combines them with the characteristics that have always set the RIBs Pirelli-branded apart from the rest, with gelcoat, claddings and colour combinations that make it a natural extension of the yachts built by Azimut. Available on the market starting in Spring 2018, Pirelli J33 – Azimut Special Edition is being produced in two style variants: Burgundy Charm and Grey Elegance. The Special Edition boasts customised options including a removable steering wheel, a telescopic paddle, a fold-down windscreen, Azimut branded tubes and cushions, and an elegant dashboard bearing the unmistakable Azimut logo. At the boat show held in Dusseldorf from January 20 to 28, 2018, Tecnorib will unveil the new Pirelli J33 – Azimut Special Edition.