Sunreef Yachts Charter
Celebrating the 10th anniversary of their charter company, Sunreef Yachts offers a unique selection of the world's most luxurious multihulls for clients around the world and in Croatia
Sunreef Yachts has been building luxury catamarans for 15 years now. The bespoke yachts come from Gdansk in Poland, where the company's shipyard is located, are the most exclusive multihulls in the whole world. If we just consider the Sunreef 114 Che (34m) or their more compact motor yachts, we can clearly recognise Sunreef Yachts as the world's lead-builder of luxury catamarans. On the other hand, we have not seen a lot of their yachts in the Adriatic, it is currently an emerging, propulsive market, with charter catamarans in high demand. This year we see some of their yachts, such as the 70ft motor cats, 70 Sunreef Power Skylark and 70 Sunreef Power Clouds in our waters, which could be a sign of a stronger presence from this shipyard in the Adriatic. Furthermore to being owner-friendly in the defining and building yachts with excellent quality, this shipyard offers a unique service of world-recognised charter networking, helping owners around the globe to reduce the cost of entering and operating within the world of charter. This year marks the tenth anniversary of Sunreef Yachts Charter, which is simply an extended arm of the shipyard. Established in 2007, Sunreef Yachts Charter is a reputable charter agency with extensive experience in providing comprehensive services within the luxury yacht charter industry, including charter management, yacht marketing and charter brokerage. As the main agent and charter broker located in the most desirable, worldwide charter destination, Sunreef Yachts Charter is recognised internationally as a reliable partner by yacht owners, charter brokers and a continuously growing number of the company's esteemed, charter clientele.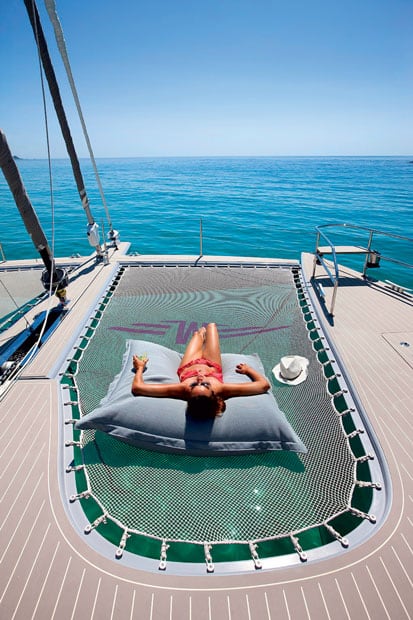 Joanna Kozak, director of the company, commented on the Croatian market for us, here at Yachts Croatia: 'There is indeed a growing demand for luxury charter catamarans over 50ft, both sailing and power, in Croatia, which is a perfect destination for an exciting, island-hopping trip. Multihulls present a number of benefits over monohulls and are the ideal choice for anyone wanting a luxurious vacation without compromising on style and comfort. We are continuously seeing an increase in popularity of Sunreef Yachts catamarans among multinational charter clientele who value their customisable design, charter friendly layout, masterfully arranged deck areas and an unparalleled level of comfort at sea. Moreover, thanks to their extensive storage space, Sunreef Yachts catamarans offer a rich assortment of water toys and water-sport accessories, providing charter guests with wide selection of fun, water activities that are suitable for all ages.' She adds that chartering a Sunreef Yachts catamaran is a most memorable sailing experience for numerous reasons. The main reason being that their service does not only 'advertise' the charter, but the entire brand and the possibilities of Sunreef Yachts, as a builder itself. As the old saying goes, the first impression is the last impression, so special attention has been given to service. From the first moment guests step onboard, they are given a five-star, level of service in every aspect of their charter experience. An experienced, client-oriented crew which includes a professional chef as standard, goes above and beyond to meet all requirements and satisfy any individual preferences of the guests. Starting with a customised sailing itinerary, a plan of offshore and onshore activities, through to a personalised menu, prepared in accordance to guests' food preferences, including special options for children and guests with food allergies.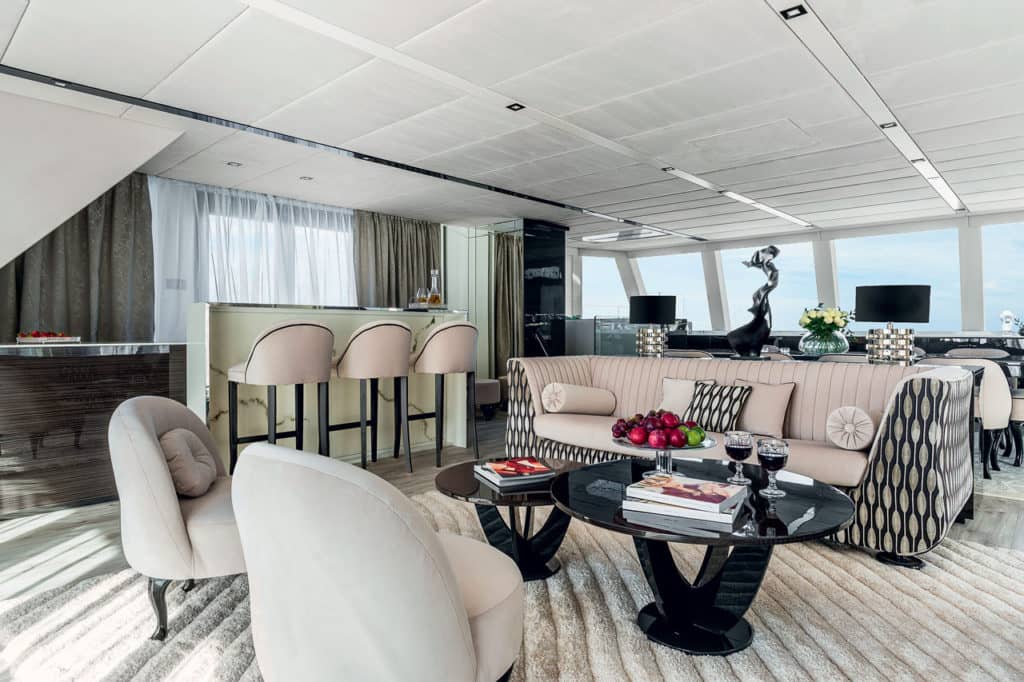 We live in an active world and much attention has been placed on adventure, for which large catamarans are simply ideal. During their trip on a Sunreef Yachts catamaran, guests may choose from a relaxing variety of activities including sunbathing, alfresco dining or relaxing in the shade on the yacht's spacious flybridge (sunpads, dining area), cockpit (lounging and dining area) or outdoor front area (sunpads, nets). Water activities range from waterskiing, wake boarding, kite surfing, diving / scuba diving to kayaking, paddle boarding, swimming with a Seabob, fishing and more. Sailing to the most picturesque yachting spots is based on guest preference – it can be a charter around the most popular tourist destinations or rather a cruise around remote, less visited areas. This is possible due to a great network of yachts, spread across the entire planet. Gastronomy as an element of modern world culture is also one area where Sunreef Yachts Charter excels. Set within the most breathtaking views, the yacht's chef will make it his or her personal responsibility to spoil guests with the most delicious culinary masterpieces, which will delight even the most demanding gourmands. Ultimately, the superb accommodation possibilities that these comfortable, luxury yachts provide are hard to beat. Relaxing in the most comfortable and stylish conditions of the yacht's interior, including its large saloon area, which is perfect for socialising and its elegant cabins, well equipped with all modern amenities. Sunreef Yachts catamarans are a guarantee of a successful and memorable sailing vacation, which will most certainly be worthy of repeat to clients. For Croatian charter companies, it is a great opportunity to add an extra dimension to their fleets, with the resale value of Sunreef Yachts acting as an assurance for their investment.