The best restaurants in Croatia to visit by boat
Croatia is a foodie dream come true, with many best restaurants in the Adriatic hidden in a tiny cove, accessible exclusively by boat– and the confirmation of their excellence in the form of a Michelin star makes the adventure even more exciting. Come and see what the new generation of Croatian chefs can create with mouthwatering local ingredients
*All restaurants we recommend have adapted to the new normal, adhering to strict epidemic rules
Did you know that six of seven Michelin star restaurants in the Adriatic can be visit by yacht? Or that there are more than twenty restaurants mentioned in the recommended section of the Michelin and other renowned guides sprinkled along the Adriatic coast? Pandemic or no pandemic, the Croatia is a foodie dream come true, with many best restaurants hidden in a tiny cove, accessible exclusively by boat – and the confirmation of their excellence in the form of a Michelin star makes the adventure even more exciting.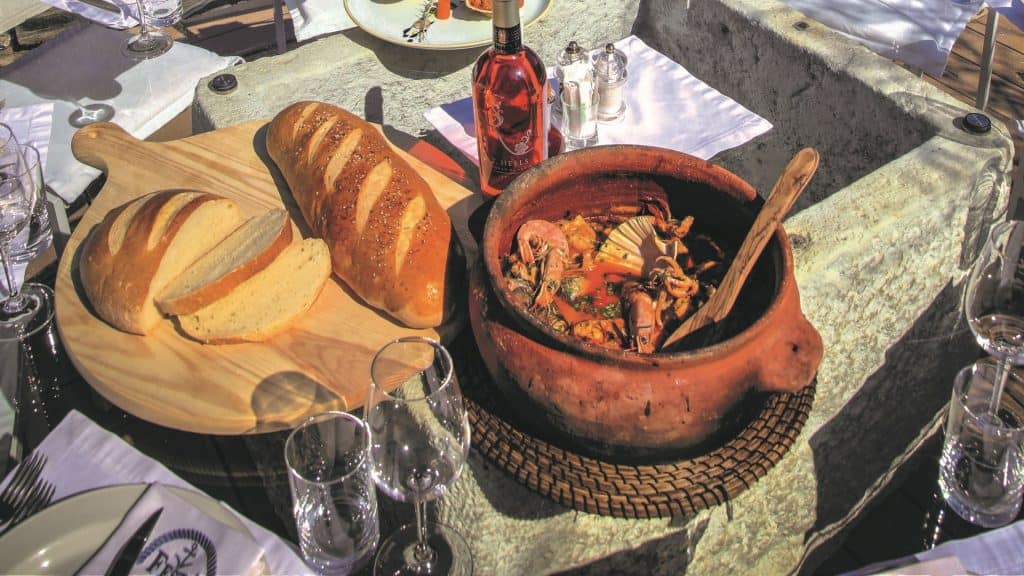 Best restaurants in south Croatia
The restaurants we recommend in this piece have all adapted to the new normal, adhering to strict rules, so leave fear behind you and come see what the new generation of Croatian chefs can create with mouthwatering local ingredients – just don't forget to make reservations.
One of the most prestigious culinary destinations on the coast, Dubrovnik has it all, and now has the one thing it missed so desperately – the crowds are gone. The place to go in the city is restaurant 360, with one Michelin star, but our recommendation takes you to the Elaphite Islands, the summer vacation grounds of Dubrovnik aristocracy.
The port of Šipan offers all a yacht owner needs – safe berth and good food. Legendary restaurant Kod Marka, now ran by the titular owner's son, Đino, delights the palate with excellent entrees and classic Mediterranean dishes, and although their menu may not be extensive, every dish is a work of art. Prepared with love and served by the sea, the food is well worth the reservation.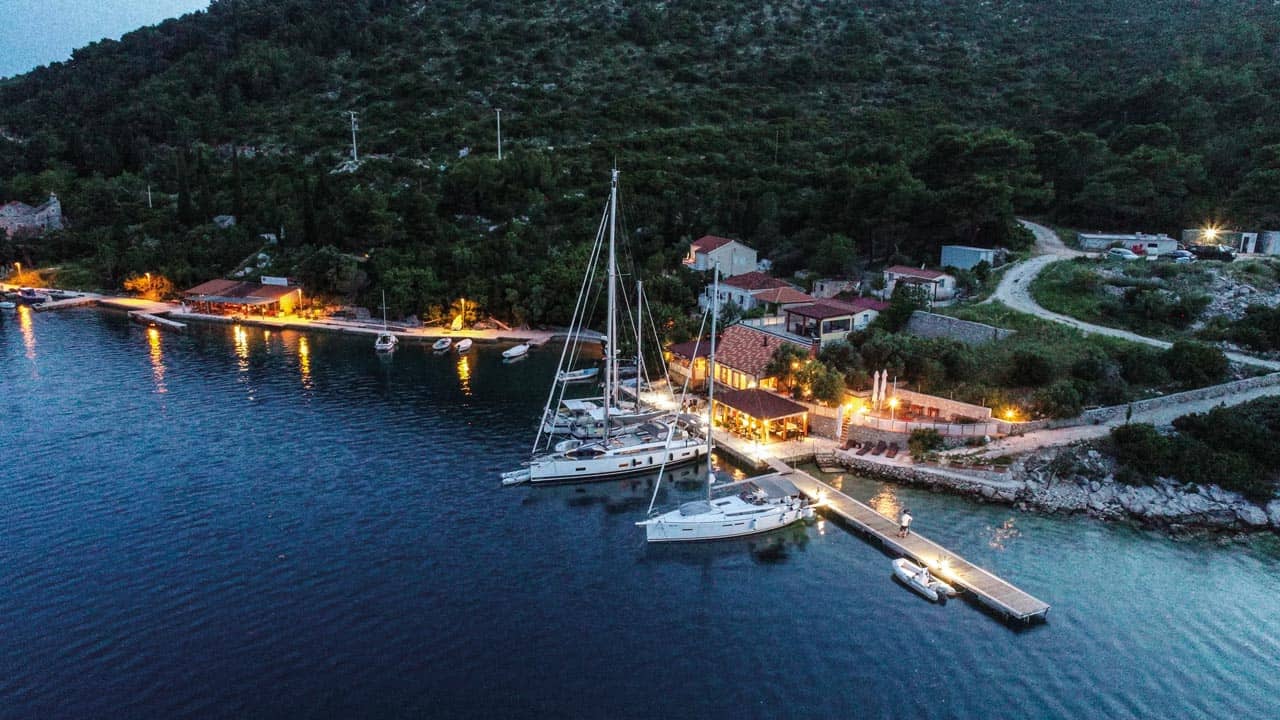 In the town of Hvar and on Pakleni Islands, many restaurants have turned their attention exclusively to yachts
Restaurant Bowa on the northern side of the island opened the season with guest chef David Skoko, whose seafood creations – especially the cold entrees – are a delight, and whose cabanas have been a good idea even before social distancing. On Pelješac, in restaurant Gastro Mare Kobaš chef Bjelko has adapted to the situation at hand by limiting kitchen staff – and taking the game to your court. The kitchen crew, spearheaded by the chef himself, will come aboard and cook for you, and even clean everything afterwards. If this extreme catering isn't your style, you can accompany the chef to a fishing excursion and catch your own dinner.
Restaurant Augusta Insula is an jet-set favorite on Lastovo island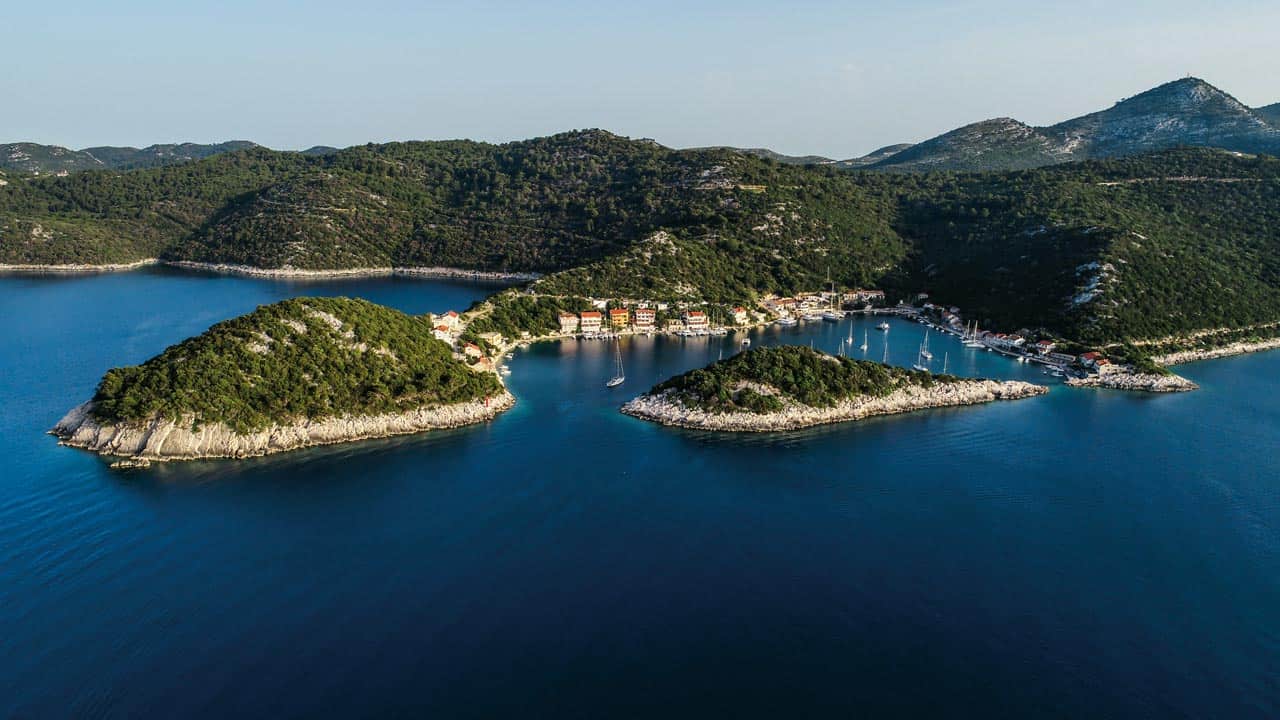 The island of Lastovo is the local social distancing champion. Isolated as if on purpose, the island is dotted with pristine coves and surrounded by a handful of even smaller islands. This national nature park is ideal for all of us looking to escape from no matter what, and Zaklopatica cove is the place to look for within the park.
Restaurant Augusta Insula, an international jet-set favorite, is in reality a family-owned restaurant with long tradition of taking food seriously, no matter who it's served to. The kitchen crew grows their own ingredients, and you can taste their effort in every bite. The restaurant terrace is large enough for social distancing, and 'parking spots' at sea plentiful.
As for the archipelago itself, the restaurants in Kornati are many, the menus almost spitefully local, and the quality extreme
The southern coast of Korčula is beloved for scenic beaches, exceptional wine – like Pošip or Grk – and impressive architecture that can rival that of Dubrovnik. Lešić Dimitri Palace in the town of Korčula offers unique atmosphere of pure luxury, and has this year earned their first Michelin star. Bold chef Marko Gajski deconstructs traditional dishes and turns them into avantgarde creations on a plate.
Restaurants in Hvar island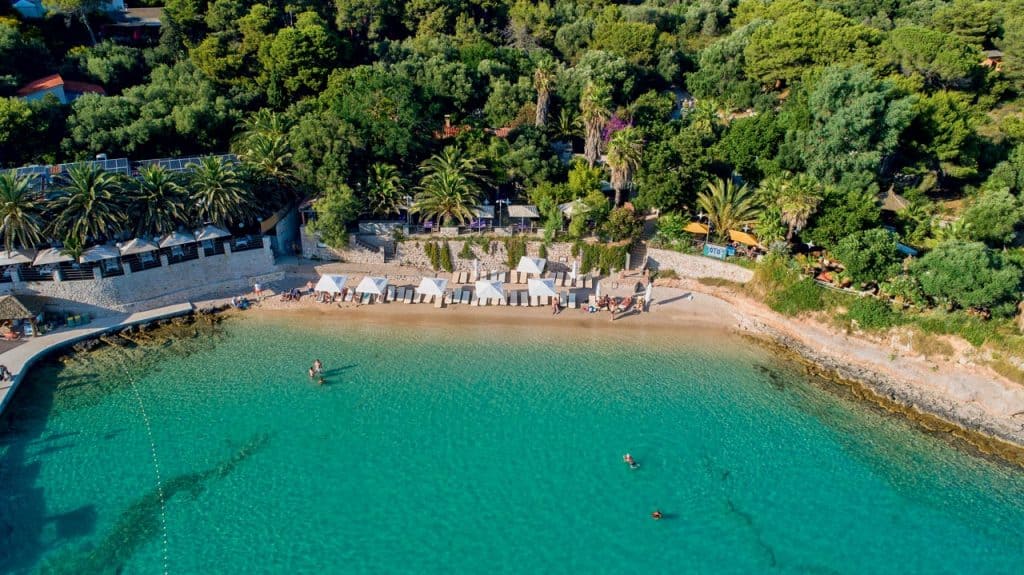 In the town of Hvar and on Pakleni Islands, many restaurants have turned their attention exclusively to yachts – among them local favorites like Gariful in the town of Hvar or Patak in Ždrilac strait, snack bar Colnago and the legendary Dionis on Vlaka.
Vinogradišće cove is so charming many visitors have been returning for decades, but it wouldn't be as interesting without its most famous restaurants, Meneghello and Toto's. Both of them are welcoming guests even this summer, thank to their large terraces that provide plenty of space for every guest. Both restaurants are famous for seafood.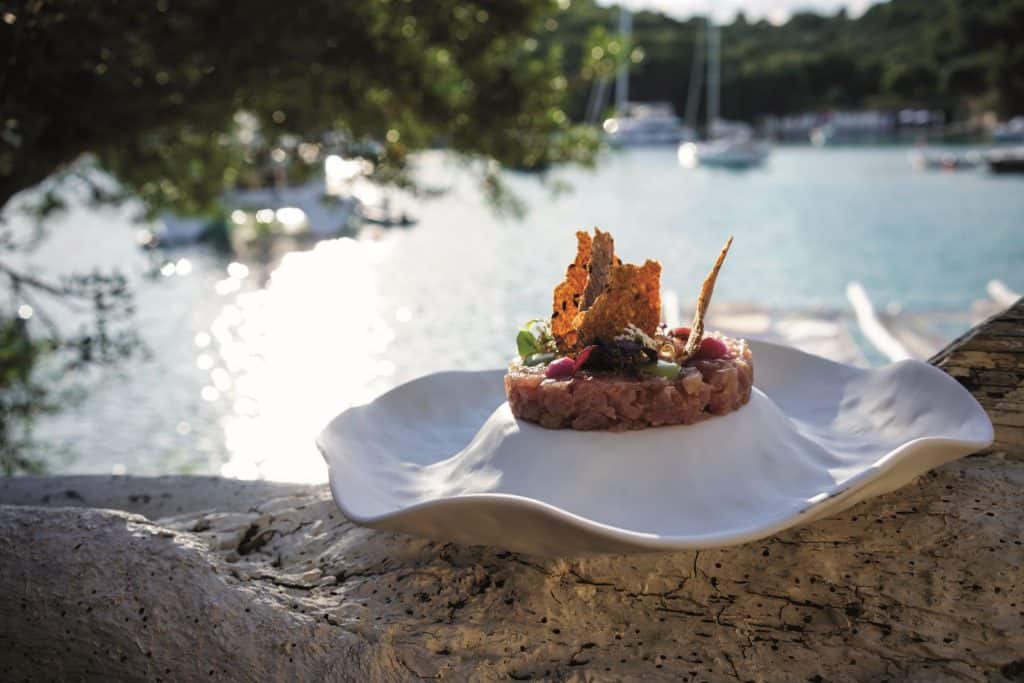 Restaurant Laganini in Palmižana on Hvar is considered to be the epicurean heart of central Adriatic, part due to creations of chef Hrvoje Zirojević, part for its unique setup, with tables perched on individual terraces above the sea, on several levels. Chef Hrvoje, chef of the year according to the Gault&Millau guide, puts a Japanes lens on Dalmatian ingredients and cuisine.
Restaurants in the Kornati archipelago
Kornati are always in, but this season perhaps more than usually. If your journey through the archipelago begins in Murter, make sure you visit Boba Murter, where owner and chef Vjeko Bašić puts a personal spin on Dalmatian classics – so popular, in fact, that the restaurant is recommended by a number of international guides.
As for the archipelago itself, the restaurants are many, the menus almost spitefully local, and the quality extreme. We recommend Levrnaka, Piccolo and Ante for casual dining, and the secluded Opat in Opat cove on Kornat island, whose chef Ante Božikov Dupin has for years been serving guests from all – but mostly upper – layers of society.
Restaurant Fešta on the island of Žut is internationally acclaimed, and should you visit, we recommend chef Krešimir Mudronja's fish tartare and carpaccio.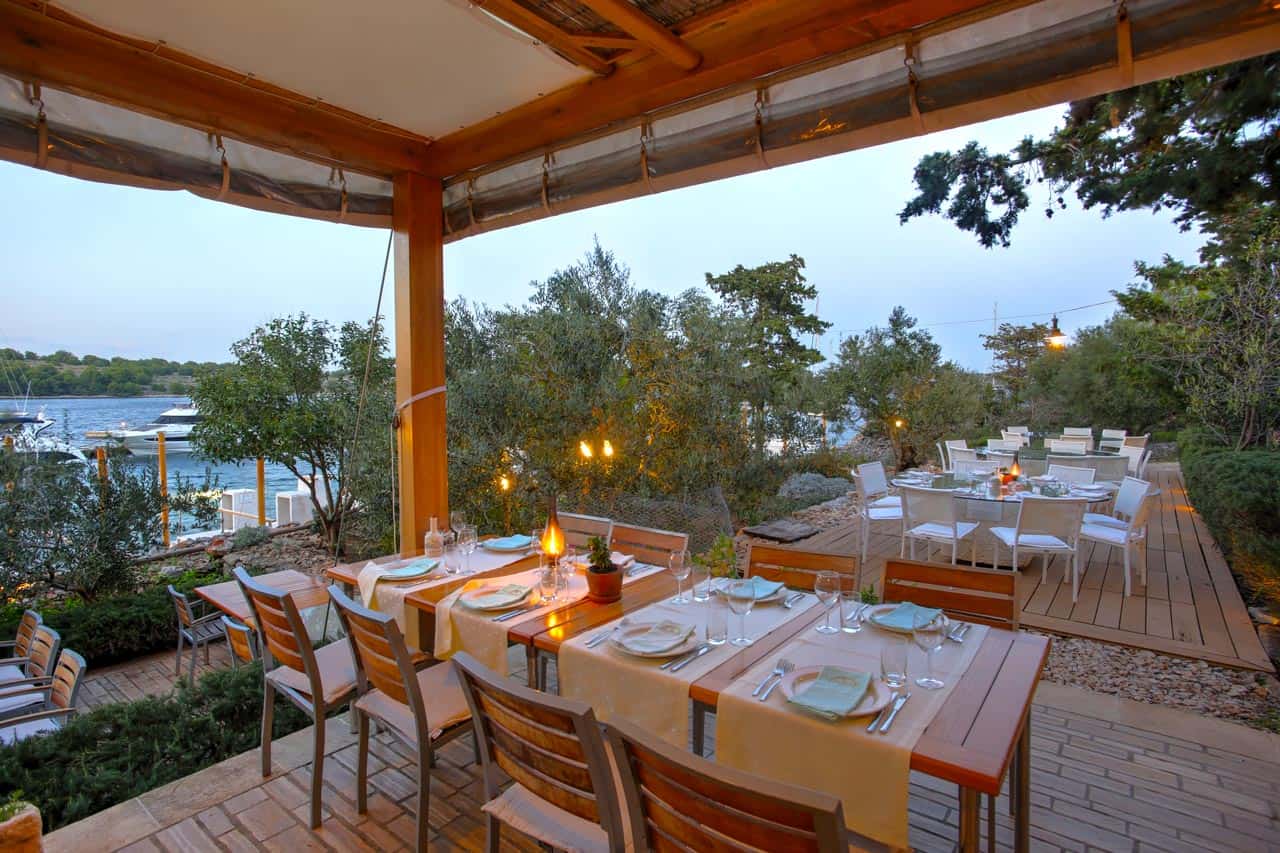 The restaurant is extremely popular and restaurant's berths, although plentiful, are hard to come by, so reservations are a must. Fešta stretches over very large indoor and outdoor spaces, which should bring peace to visitors' minds and guarantee a successful season. Another restaurant recently awarded a Michelin star is family-owned Boškinac in Novalja on the island of Pag. Famous since the opening as the place to taste real island cuisine.
The tasting menus of the restaurant – named Otok, More and Polje (Island, Sea and Field) represent the island terroir with impeccable authenticity, guiding you through distinct micro-regional flavor havens with utmost creativity. Young star of island cuisine, chef Matija Bregeš, has a style that is explosively imaginative, but simple, and uses traditional pillars like local lamb or Boškinac wine – delightful enough to make you forget everything but the plate in front of you.
Restaurants in Istria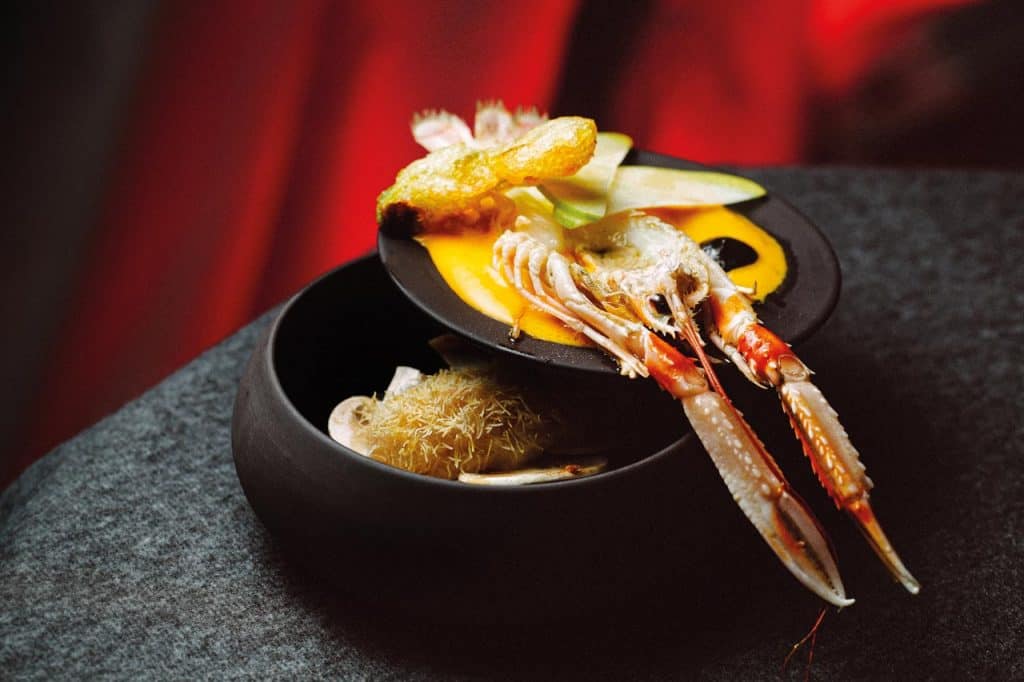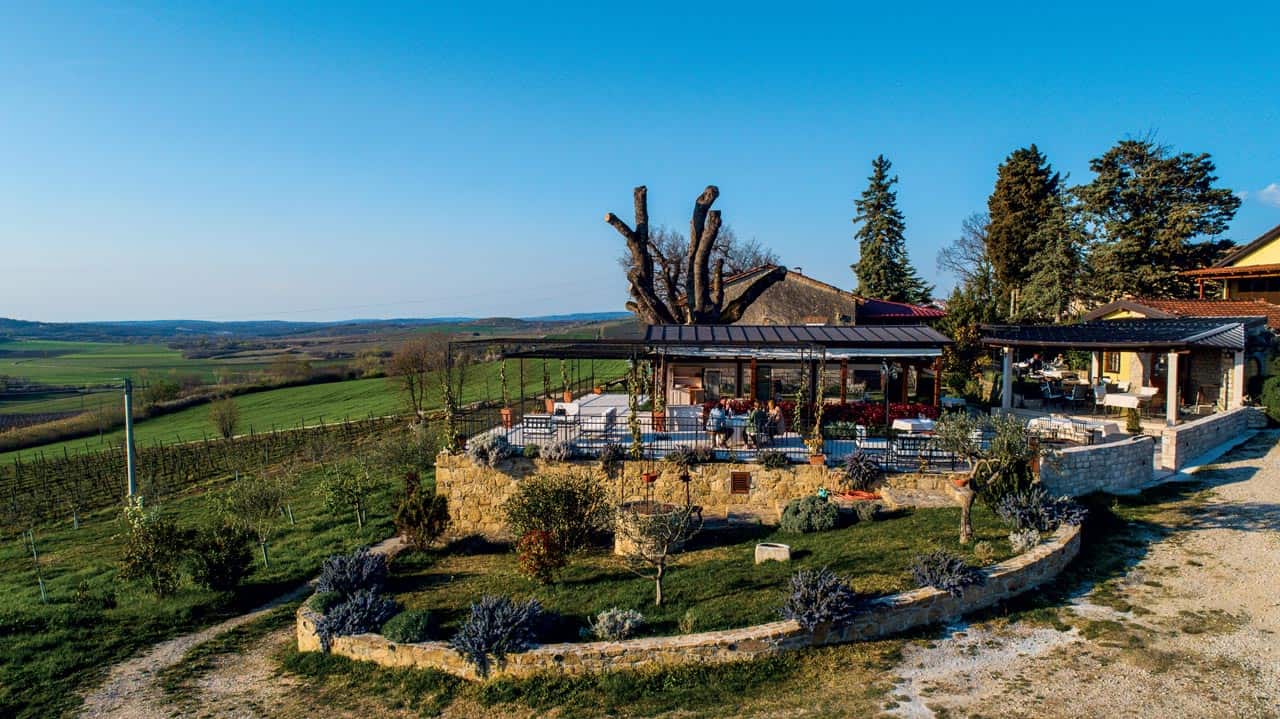 Istria, a well known foodie heaven that needs no introduction, lures yachting enthusiasts and foodies alike. Most restaurants are open for business, among them the cornerstones of local gastronomy like Badi (Lovrečica), Pergola (Zambratija), Bušćina (Umag), Čok, Damir & Ornella and Gatto Nero (Novigrad), and Ćakula (Poreč), all with menus brimming with excellent seafood dishes. Slightly further inland, the nature is as delightful as the cuisine, decidedly less seafood-based.
Try local legends like Zigante (in Livade), Konoba Morgan (Brtonigla) or Meneghetti. Restaurant Monte in Rovinj holds one Michelin star and delights with a menu well worth it. Opatija is known far and wide among the yachting crowd and foodies alike, so even if you have very little time, make sure you visit at least Hotel Navis, restaurant Molo and restaurant Nobilion (in the luxury Ikador Hotel) for fine dining.
On the island of Lošinj, enjoy Japanese and Croatian cuisine in Matsunoki, or Mediterranean cusine with a local spin in Alfred Keller in the Boutique Hotel Alhambra.
Text Filip Bubalo & Hrvoje Bulešić
Photos Archive
Video Ikador