The exploration at Sanlorenzo continues
The result of Sanlorenzo's long, thorough analysis of the Explorer and Expedition Vessel range, more and more popular among shipowners who love sailing independently to faraway places, the line EXP launched in 2015 with 460Exp Moka – a displacement steel hull with a 460-tonne aluminium superstructure in 42,8 metres in length – this year introduces a brand new idea.
Thanks to this model's success, three items of which have been launched so far, this year Sanlorenzo has decided to enlarge its collection with 500Exp, a new astonishing yacht that will be officially presented at Monaco Yacht Show 2018, and stands out for its amazing aesthetic, living, sailing qualities and especially for its ability to host a helicopter.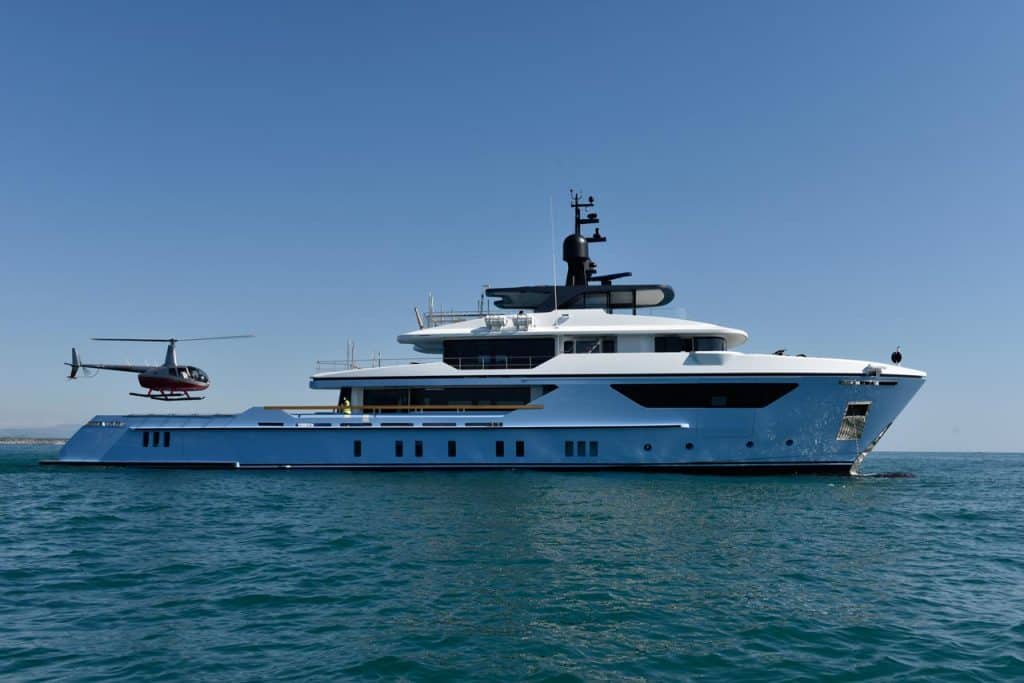 With its extended stern area, longer than 460Exp, 500Exp measures 47 metres in length and 9,60 metres in width, and maintains the style and volume of the advanced superstructure toward the bow, which conveys the Explorer Sanlorenzo range so much personality, highlighting the shipyard's well-known extreme care for aesthetics through its stylish, timeless outline. The first model 500Exp, Ocean Dreamwalker III, was launched during Sanlorenzo's Elite Days, while three more units of 500Exp are currently being built at La Spezia's shipyard, one of which is an Ice Class for a Dutch owner.
Photos by Sanlorenzo