A Celebration of Excellence
The F8 Tribute is the new mid-rear-engined sports car that represents the highest expression of the company's classic two-seater berlinetta. The name is an homage to both the model's uncompromising layout and to the engine that powers it – with a massive 720 cv and a record specific power output of 185 cv/l, it is the most powerful V8 in Prancing Horse history for a non-special series car and sets the benchmark not just for turbos, but for engines across the board. Ferrari's V8 engine is seen as the very epitome of sportiness and driving pleasure. This is particularly the case when it is mid-rear-mounted in a two-seater.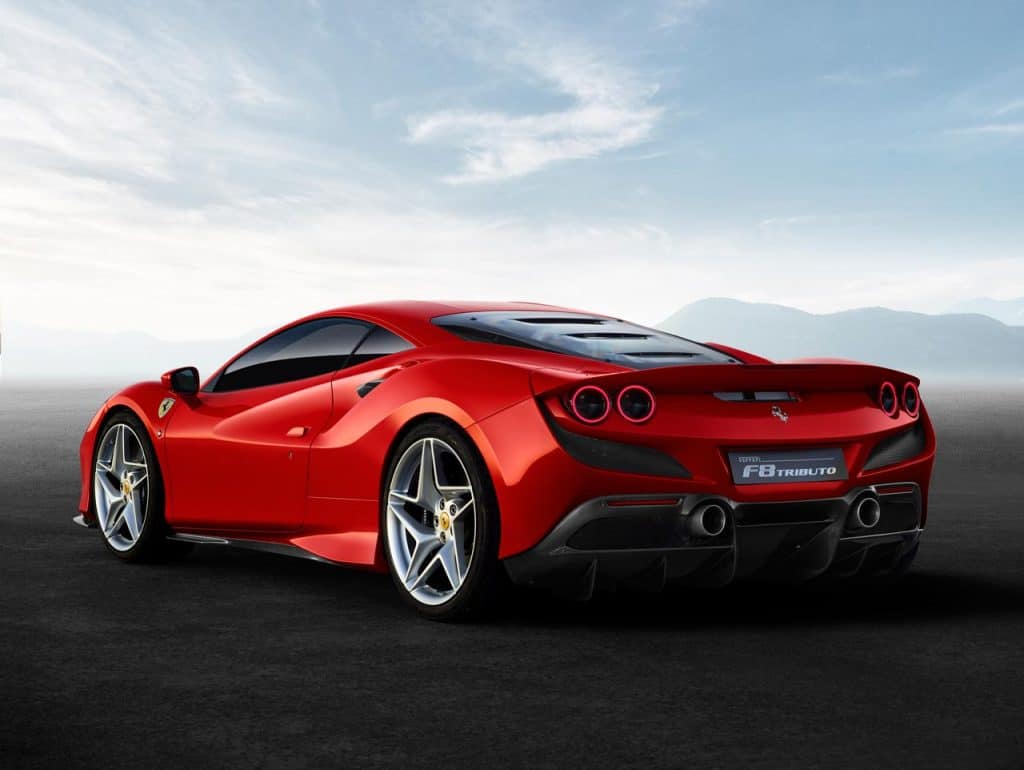 Ferrari has been honing the scope of abilities of this architecture, which creates an optimal weight balance, to perfection for over four decades. The result is the F8 Tributo, which is one of the fastest, most thrilling and communicative supercars ever. The new car replaces the 488 GTB, with improvements across the board, providing even better control on the limit along with greater on-board comfort. The F8 Tributo punches out 50 cv more than the car it replaces, is lighter and benefits from a 10% improvement in aerodynamic efficiency along with the latest version of the Side Slip Angle Control, now in 6.1 guise. So while the F8 Tributo offers the highest levels of performance of any car in the current range, that performance is also very usable.
Photos by Ferrari