Extra as 'Extra ordinary'
With exterior and interior design by Francesco Guida, the Extra range develops a brand new cruise concept: extremely large volumes compared to the size, maximum on board comfort, low consumption for a long-range navigation and outdoor spaces designed to enjoy close contact with the sea. After the recent delivery of the Extra 76 motoryacht named 'One', the 126ft will be the second project to be built of the Extra by Isa Yachts series which also includes 86ft, 93ft and 116ft models. With hull and superstructure built entirely in aluminum, Extra 126 will be powered by two MAN engines of 1,029 kW giving her a maximum speed of 17 knots, a cruising speed of 15 knots and a range of over 2,500 nautical miles at 12 knots. She will be delivered to her Owner in summer 2019.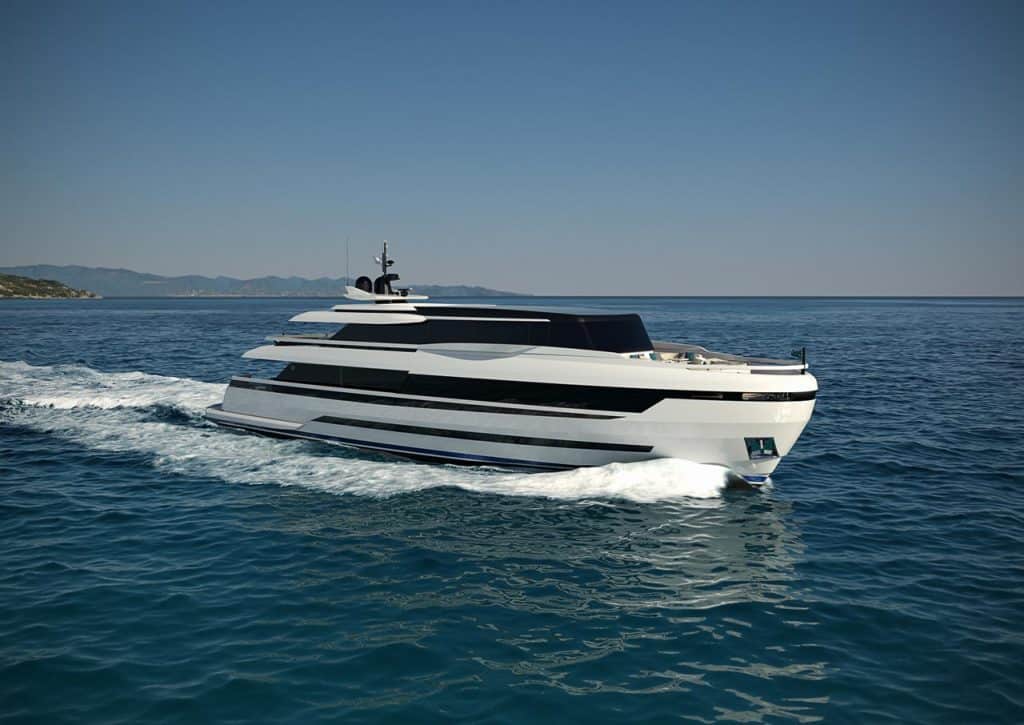 Designed by Francesco Guida, the 24 meters' yacht Extra 76 has been launched in Ancona and then delivered to her owner at the end of April. Designed to meet the needs of those who want to get closer to the world of yachting, enjoying full contact with nature and in a spirit of full conviviality with their guests or family. With her maximum beam of 6,8 meters, sets a record in the yacht segment in terms of cockpit and saloon volumes, giving her guests the chance to live in close contact with nature and creating a direct feeling with the sea both in navigation and at anchor.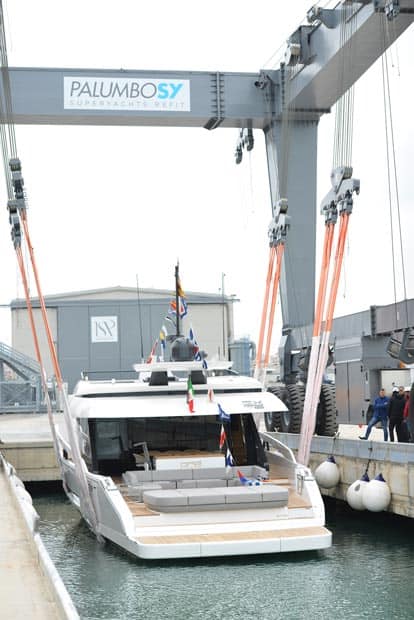 The original look expresses the distinctive character and unique personality of Extra 76: the play of contrasts on the yacht's sides between light-coloured fiberglass and dark glazing recalls at first glance the lines of a traditional sport yacht seen from a contemporary perspective. The large glazed surfaces are combined like part of a crystal sphere, and offer plenty of natural light and unprecedented room to the elegant living areas. Extra 76, after the première at the Versilia Yachting Rendez-Vous, will be exhibited during the international events of Cannes Yachting Festival and Monaco Yacht Show 2018.
Photos by Palumbo Superyachts