Riva 50 Metri Makes its Debut in the World
It is called Race and is 50 meters long for a maximum beam of 9 meters. It is the first model of the Riva Superyachts Division, which triumphed in all its glory in the marvellous setting of the Venice Arsenal during a suggestive world premiere. Majestic and elegant, Riva 50 metri is a dream come true, the worthy heir of the famous M/ Y series Caravelle and Atlantic, the large steel yachts built between the 60s and 70s by the visionary genius and ambitious of Carlo Riva. The first Riva 50 metri has fascinated the public with its unparalleled standards of aesthetics, style and innovation.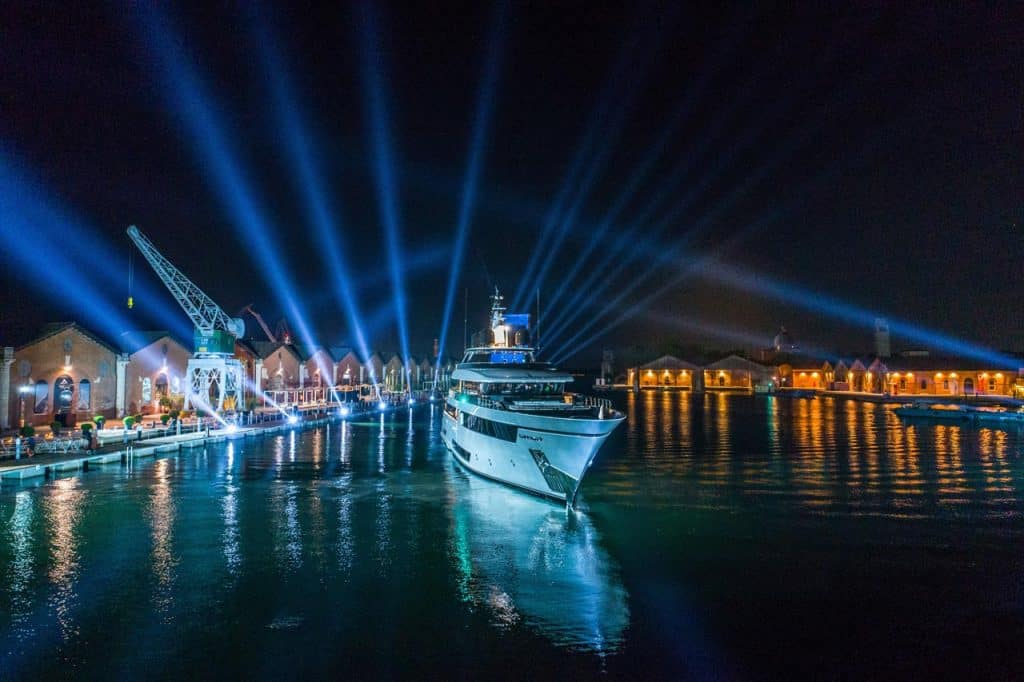 The latest Riva masterpiece perfectly combines the Made in Italy aesthetic with the unmistakable personality of the brand: the wider volumes of the hull are combined with a clean and elegant profile that leaves you breathless. Comfort, style, attention to detail and the application of the most advanced technological solutions offer an unparalleled navigation experience. Riva 50 metri is the result of the collaboration between Officina Italiana Design, the studio founded by Mauro Micheli and Sergio Beretta, who exclusively designs the entire Riva range, and the engineering team dedicated to designing the new Riva super yachts with the Ferretti Group Product Strategic Committee.
Photos by Riva