We talked with ambassador of the Moët & Chandon brand Ted Lelekas about champagnes, vintages, Croatian wines…
The virtual tasting of Moët & Chandon champagnes organized by Miva showed that champagne can also be enjoyed via a digital platform. Experienced lecturer Ted Lelekas, Ambassador of the Moët Hennessy Group for Central and Southern Europe, managed to convey to all who registered through the Miva FB page, all the beauty of Moët & Chandon champagnes, presenting three sequences – Imperial Brute, Rose and Ice from his home in Athens. We took the opportunity to ask Ted a few questions, so we bring you an interview with the man with probably the best job in the world. And to all lovers of quality wines and other beverages, we recommend that you follow Miva FB pages that continue with a series of virtual tastings of famous Croatian wines.
In victory you deserve Champagne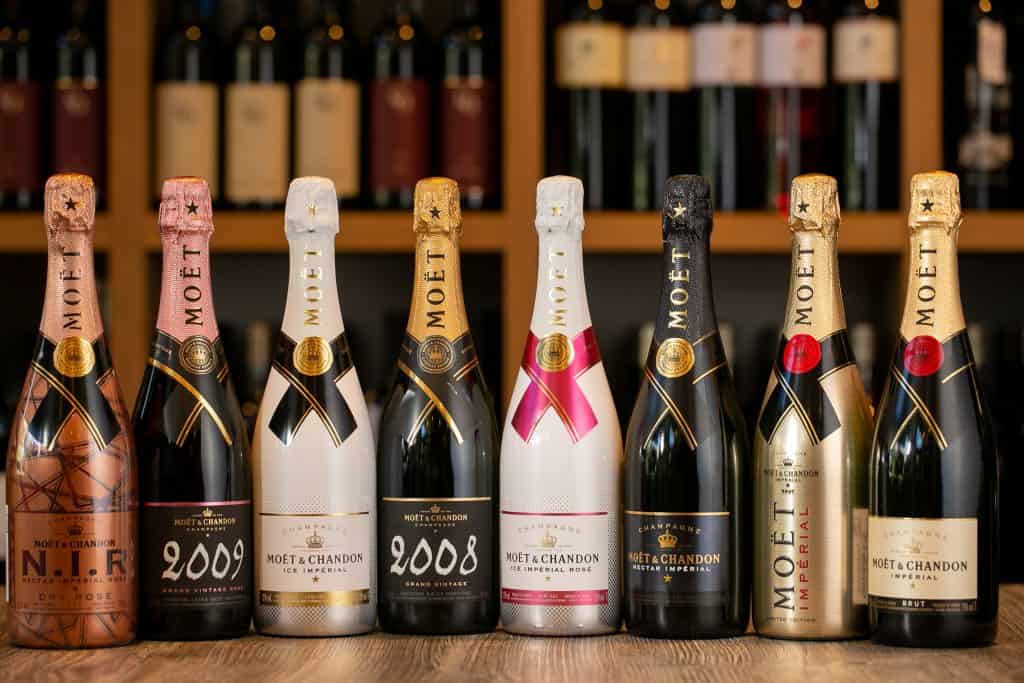 Mr. Lelekas, you are an ambassador of the Moët & Chandon brand and it seems like you have the best job in the world, but right now in these difficult times, celebrations and luxury of drinking champagne are not really at the top of people's priorities. How do you deal with the new situation and how do you promote the culture of champagne enjoyment, is the secret perhaps in the mini package?
Indeed, I love my job and I can't hide it! And you are right, times are difficult, but people it seems that people have not stopped hoping, have not lost their optimism and, yes, have not stopped drinking Champagne. Let us not forget the words of Emperor Napoleon of France, who was a very big fan of Champagne (Moët & Chandon in particular) and a personal friend of the Moët family: 'In victory you deserve Champagne, in defeat you need it!'. On my part, I haven't stopped doing educational and training sessions like before, I'm just doing them online, while it is impossible to travel and not allowed to congregate. And of course online communication cannot take the place of the experience of the personal and social contact but, having said that, I'm surprised at the enthusiasm of people these days – both consumers and professionals – to take part in an online training session that includes a tasting from the comfort of their home. Finally, regarding the Moët Mini, I strongly believe that it can become an icon of 'isolation luxury' in the era of social distancing. At a time when people may not be ready to mingle in public places, share bottles and glasses and be in close contact with others just yet, the Moët Mini gives them the opportunity to enjoy their favorite Champagne from their very own bottle that no one else needs to touch or handle: a true "win-win" solution!

Since 1743, Moët & Chandon has been an obligatory 'participant' in many gala moments and people celebrated their most beautiful moments in life, and as you said, this champagne has been equally enjoyed by several generations because you guarantee the same product quality for a few centuries now. So we can easily say that every customer of Brut Imperial enjoys 'the same bubbles' as Napoleon or Queen Victoria did. Given that production depends on a total of 2840 ha of vineyards, of which more than half are in the hands of subcontractors, how does this brand still manage to produce the best champagne in the world?
Consistency, that's what it's all about. And that's what everyone expects from Moët & Chandon, as they have been for almost 3 centuries now. The secret is in the large surface of top vineyards that the house owns or has at its disposal and the fact that it is managed by a very large 'army' of specialists who take the best care of the vineyards all year round. This is equally true for both owned and rented vineyards, with most of the latter being under Moët & Chandon management for many generations. The combination of great workmanship, know-how and technology both at the vineyard and the winery ensures top quality and, above all, as mentioned, consistency.
I have had the pleasure of tasting several Croatian wines – in fact, every time I go out in Croatia, I insist on tasting local delicacies and wines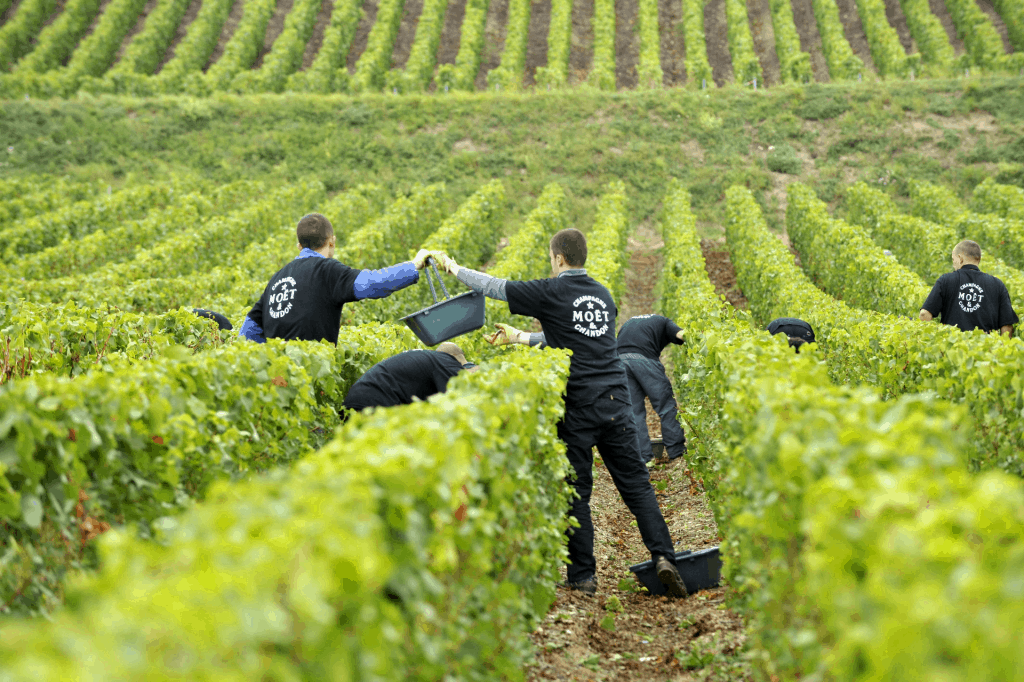 Moët & Chandon invests a lot in sustainable agriculture and organic production, but global warming has already 'harmed' some regions in production, and the harvest begins earlier, with unripe berries. How do you plan to deal with these problems?
The house is 100% commited to showing the utmost respect to the environment, to passing the land on to the future generations in even better condition than the one it inherited it, despite all risks and costs involved. We need to remember that the house has collective, aggregated knowledge and experience of its land that goes back many centuries. Its people have lived (and flourished) through droughts, floods, diseases, ice and all kind of freak phenomena. This 'wisdom' leads to optimum land, plant and fruit management that guarantees the best possible result. I can't say that it's stronger, but I will say that, in some cases, heritage is an equal match for nature!

Three years ago, in Croatia, you had the Moët & Chandon promotion of the new Ice Imperial Rose line with a higher sugar content, which is a step forward in the tradition of production and even in the way it is consumed. Can we expect new lines in the future and how important is Croatia as a market to you?
I still remember this event very fondly and still cannot think of a more fitting venue than Mali Lošinj for such an amazing event. And it proved to be a very lucky one too, as sales and recognition for Moët Ice Rosé have been tremendous from day one! To answer your question, you can definitely expect innovations, new products and new ways of enjoying Champagne (and life) from Moët & Chandon – boldness and the spirit of conquest are part of our DNA, and so is the constant quest to craft memorable experiences for people with our brands, our wines and our spirits in the epicentre. And you can also expect many more luxurious events, product launches, dinners, tastings etc to take place in Croatia, as your beautiful country is a market of strategic important to us. The impressive culture of the Croatian people, as well the high socio-economic level of the tourists visiting Croatia every year means that we will continue to focus and invest considerable resources to sustain the leadership position of our brands and our products in the Croatian market.
Magnificent Croatian 'terroir'
You said that for Moët & Chandon 'the quality is in quantity', but in Croatia there are a number of small manufacturers of sparkling wines made from indigenous grapes, which have achieved notable results at world exhibitions. Are you familiar with some of them and what would you recommend how to present themselves at the international market, given that they cannot compete in quantity?
I have had the pleasure of tasting several Croatian wines – in fact, every time I go out in Croatia, I insist on tasting local delicacies and wines. And I am not surprised that they do very well at international events and competitions; judging from my personal experiences they are, in their vast majority, very interesting and extremely well made. When it comes to competing at global level, especially as they cannot compete in quantity, my advice would be that winemakers communicate and promote their work through storytelling and also by highlighting the uniqueness of their indigenous grape varieties, as well as the magnificent 'terroir' that they grow in. This is what makes Croatian wines very special – and I would say that the same applies to the fantastic Extra Virgin Olive Oil that your country produces.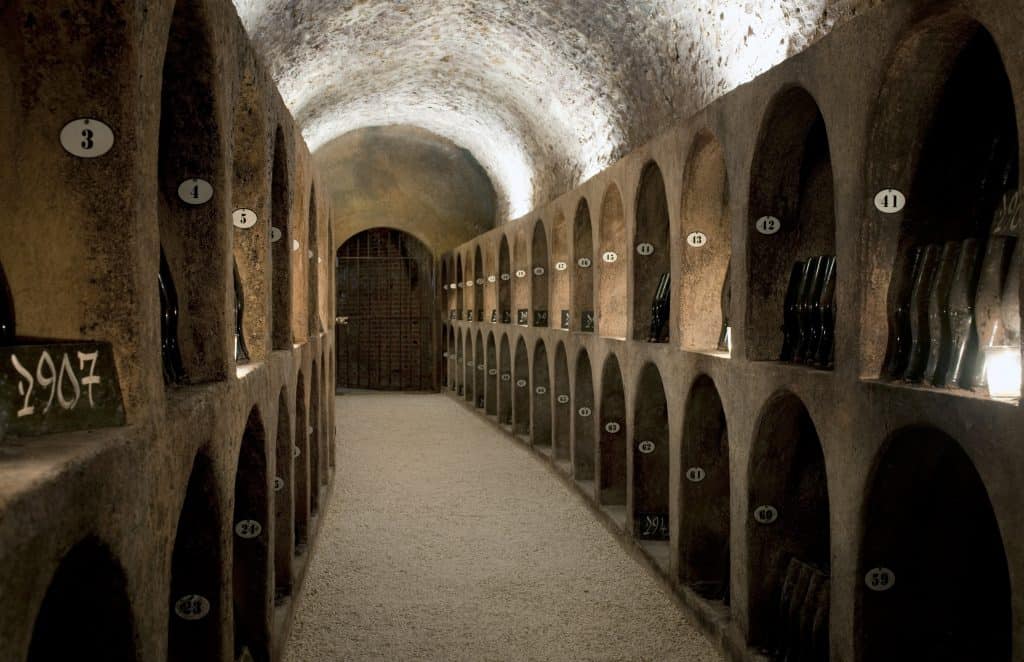 According to many, Grand Vintage from 2012 harvest is the best, but you personally still prefer the one from 1996. Can you explain a little bit the differences between these two editions and do you expect that such excellent years now will be bought on the market and stored more often in cellars, rather than consumed given the current situation?
For me there is no point in comparing two vintages; each vintage is unique in its own right – in fact, each vintage tells the interesting story of an exceptional year. The 1996 vintage captured my attention from the very first time, and every Champagne of this vintage that I have ever tasted was absolutely magic. And this is true even now, almost 25 years later! The 2012 vintage, on the other hand, is still very new but is already showing very promising signs. Some experts have already said that the 2012 vintage will eventually be even better than the 'mythical' 1996. Are they right? I think it's way too early to risk such predictions. The only thing I can say with Champagne is that I am always prepared (and happy) to be surprised by it!

Text Filip Bubalo
Photos Moët & Chandon, Miva & Ted Lelekas private archive