Third delivery of the four Darwin Class 102
Ready to saill the Mediterranean sea
M/Y Galego is the new Explorer Yacht in steel and aluminum, as every vessel made by CdM and engineered by Hydro Tec as the naval architecture, of 102 feet and 244 GRT that Cantiere delle Marche has delivered a few days ago. The owner and his big family will stay on board until the end of the summer, so they will leave the full experience of a long navigation before crossing the Atlantic Ocean right after the next Cannes Yacht Show. M/Y Galego boasts a series of interesting customizations, both with regards to function and design.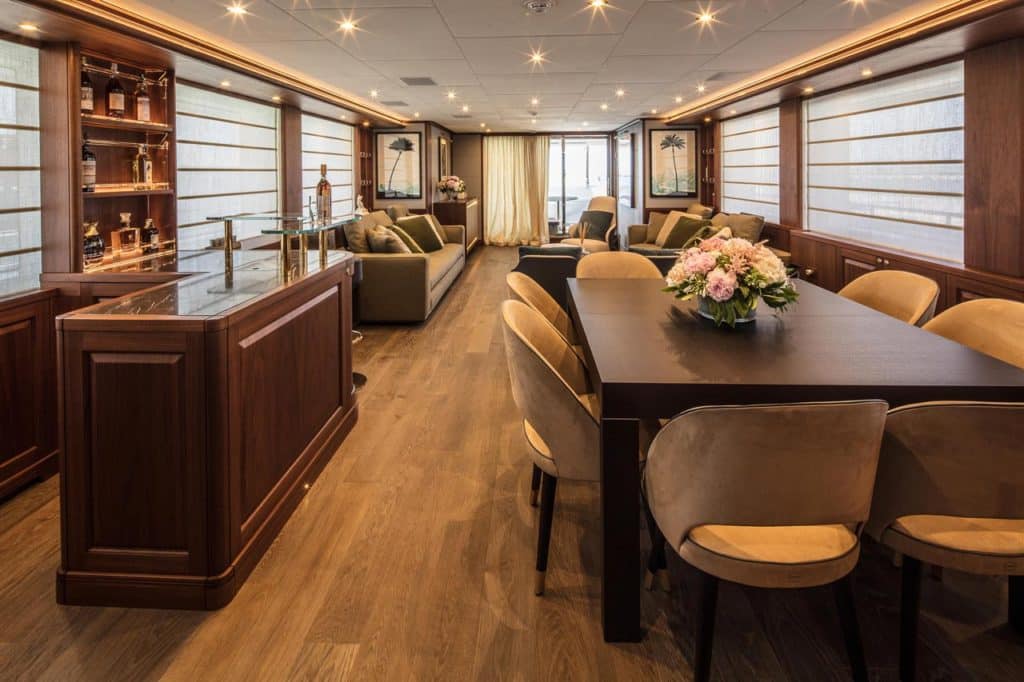 The interior height allowances were increased to 2.18 meters and consequently, all the doors and the windows were reproportioned, too. This to allow the owner not to suffer any of the classic problems that particularly tall people experience on a yacht of this length. The technical standards that have made CdM a benchmark in its sector have been maintained: 12mm steel hull, cupronickel piping, independent rudders, automatic generator parallel (3 generators), electric fins stabilizers, as well as wastewater treatment systems for black, gray, and bilge waters that have been adapted from the world of work ships and designed to be used 24/365.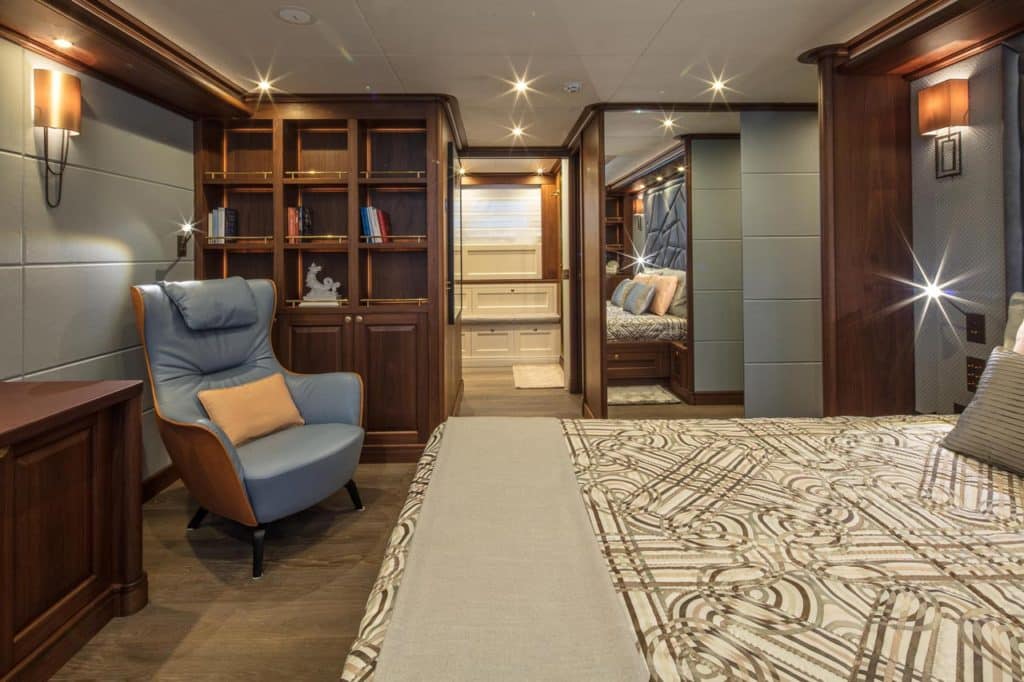 The sundeck was custom designed for both a lounge area – with a big sofa with up/down tables, a bar in the center full optional equipped for cooking and cocktails – and for the wellness: a fully-equipped open-air fitness area with a pool so to keep up with their daily workout routines, even when the owners are at sea and far away from their regular gym.