The first One & Only resort in Europe is located in Herceg Novi, in the Bay of Kotor, which is considered one of the most beautiful locations in the world. Conceived as a feature of excellence, it will offer unsurpassed service, spectacular accommodation and experiences that convey the heart of the destination to guests, explained Tomislav Hrala, Sales and Marketing Director of One & Only Portonovi Resort
Created exclusively for the ultra-luxury market, the One & Only brand is conceived as a trademark of excellence. Located in some of the most beautiful locations in the world, each resort offers guests a distinctive style, sincere hospitality and unparalleled energy. On the eve of the opening of one such luxury oasis on the Adriatic, we spoke with Tomislav Hrala, Sales and Marketing Director of the resort One & Only Portonovi.
The One & Only brand was created exclusively for the ultra-luxury market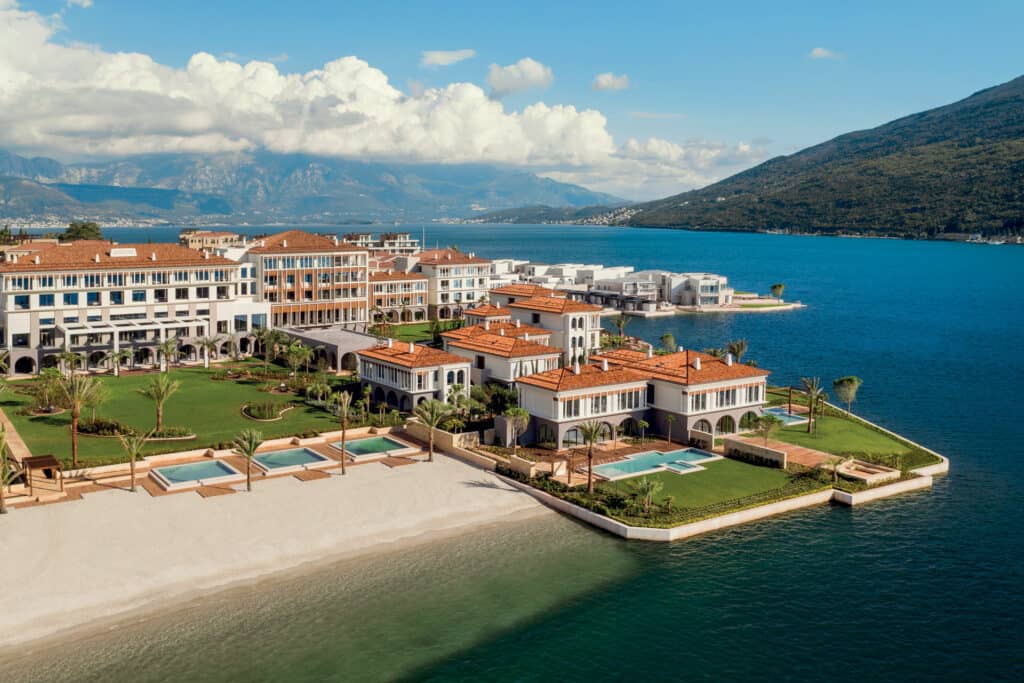 What is the One&Only company profile, and where are your sister properties?
One&Only Portonovi sits at the entrance of the beautiful Bay of Kotor, a sheltered idyll on Montenegro's Adriatic coast. The first One&Only in Europe, this ultra-luxury resort will be home to Chenot Espace, a state-of-art wellness concept, as well as Sabia by Giorgio Locatelli, a world-class restaurant by one of the finest Michelin-star Italian chefs. Located in the exclusive Portonovi community, the resort is adjacent to a 238-berth superyacht marina and helipad, surrounded by lush gardens, serene sea, and magnificent mountains. With its impressive design, six pools and a golden-sand private beach, it is set to become the finest destination of the Mediterranean. The One&Only brand was created exclusively for the ultra-luxury market and conceived as a hallmark of excellence. Our resorts are set in some of the most beautiful locations in the world, offering distinctive style, genuine hospitality and unrivalled energy borne of the local cultures. Our exclusive collection includes One&Only resorts in the Maldives, Mauritius, Rwanda, Dubai, Los Cabos in Mexico, Cape Town in South Africa and Wolgan Valley in The Blue Mountains of Australia. This year brought us the openings of One&Only Desaru Coast in Malaysia and One&Only Mandarina in Riviera Nayarit in Mexico. There are additional resorts in development including One&Only Kéa Island in Greece, One&Only One Za'abeel in Dubai as well as communities of One&Only Private Homes around the world.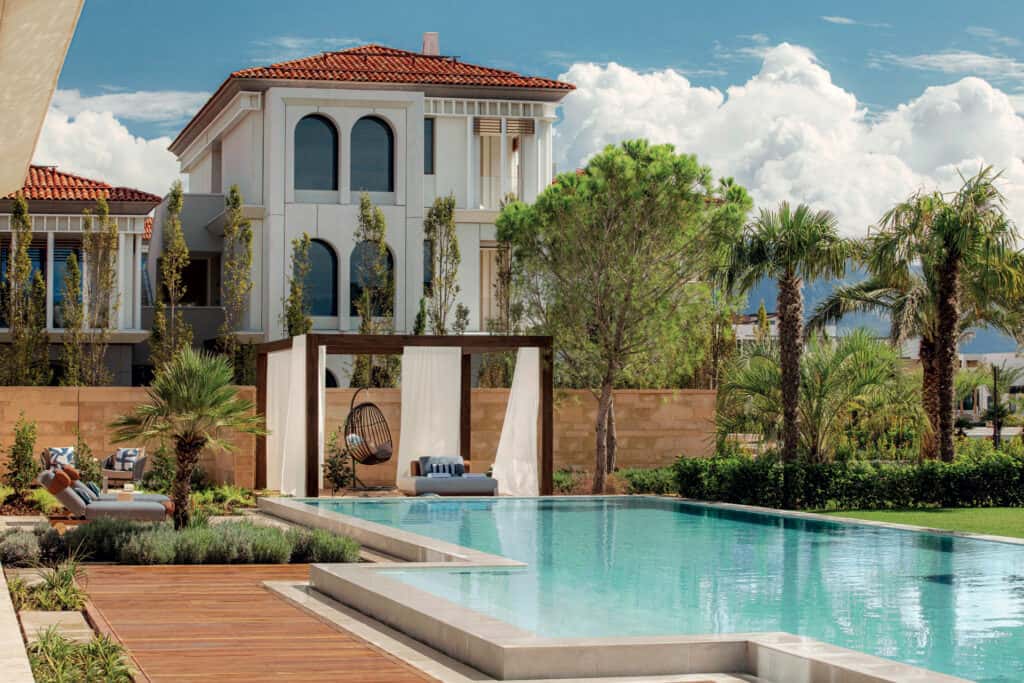 One&Only is well-known for its style and elegance, life and energy. What is driving the demand for this brand?
One&Only Portonovi will set a new standard for ultra-luxury in the region with unrivalled service, spectacular accommodation and experiences that transport guests the heart of the destination. Around the world, all our resorts offer the ultimate privacy and seclusion, with dedicated spaces for couples, families or groups – there is a place for everyone to let loose and live life to the full. One&Only Portonovi will be brimming with life and energy, offering unparalleled glamour on the new Riviera, complemented by elegant design, fine dining and pioneering, year-round wellness. Our guests seek new, authentic experiences and an escape that goes beyond just luxury – the vibrant charm of the surrounding UNESCO World Heritage sites, amazing nature and rich culture to discover make One&Only Portonovi a captivating destination.
In the center of the resort is the Chenot Espace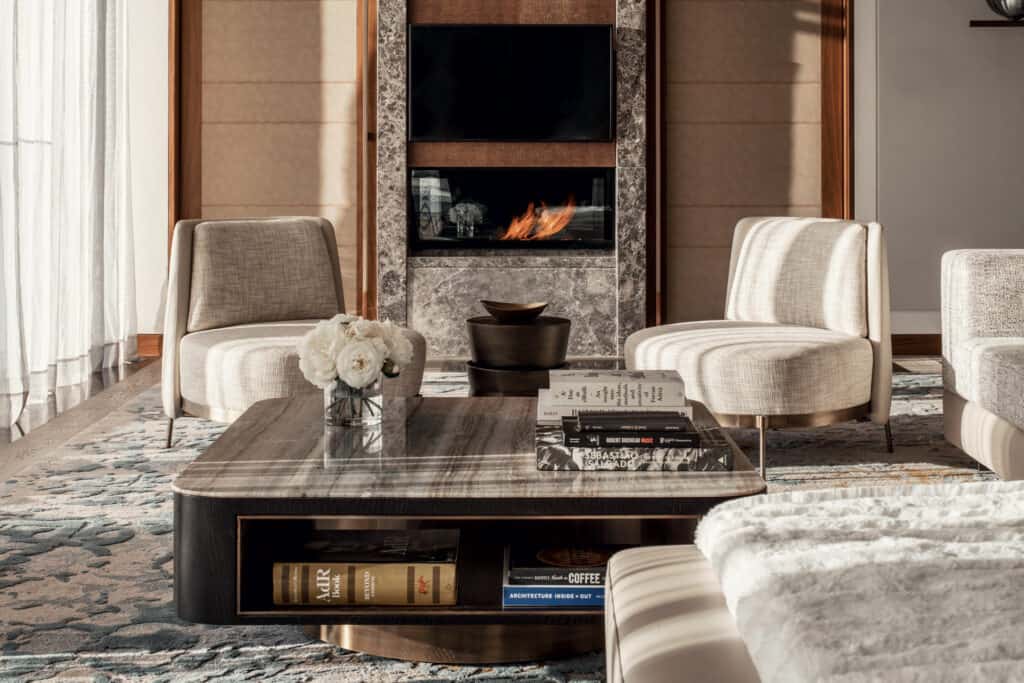 Where are your clients and guests from?
One&Only Portonovi is a year-round destination. From October to April, mostly regional and guests from Russia are expected to visit to experience world-leading wellness journeys at Chenot Espace or indulge in our fine dining. In summer months, our guests are expected to be mostly from Western Europe, as well as the USA, CIS and GCC countries.
What are you offering to the regional market?
From region – it is easy to access our resort and experience its ultimate luxury. Offering pioneering wellness, destination dining and chic, Riviera-style living, One&Only Portonovi will be a perfect getaway for regional guests. At the centre of the resort is Chenot Espace, offering pioneering treatments scientifically designed to enhance guests' vitality and optimum health. The culinary experience, led by executive chef Nancy Kinchela, includes refined Italian dishes with a focus on wellness from Giorgio Locatelli at Sabia, Asian fusion dining at Tapasake and farm-to-table fresh Montenegrin cuisine. Tapasake Club will be the energetic soul of the resort, where guests can lounge by the pool and experience the atmosphere building during the day, culminating in performances by legendary DJs.
Unique experiences in Montenegro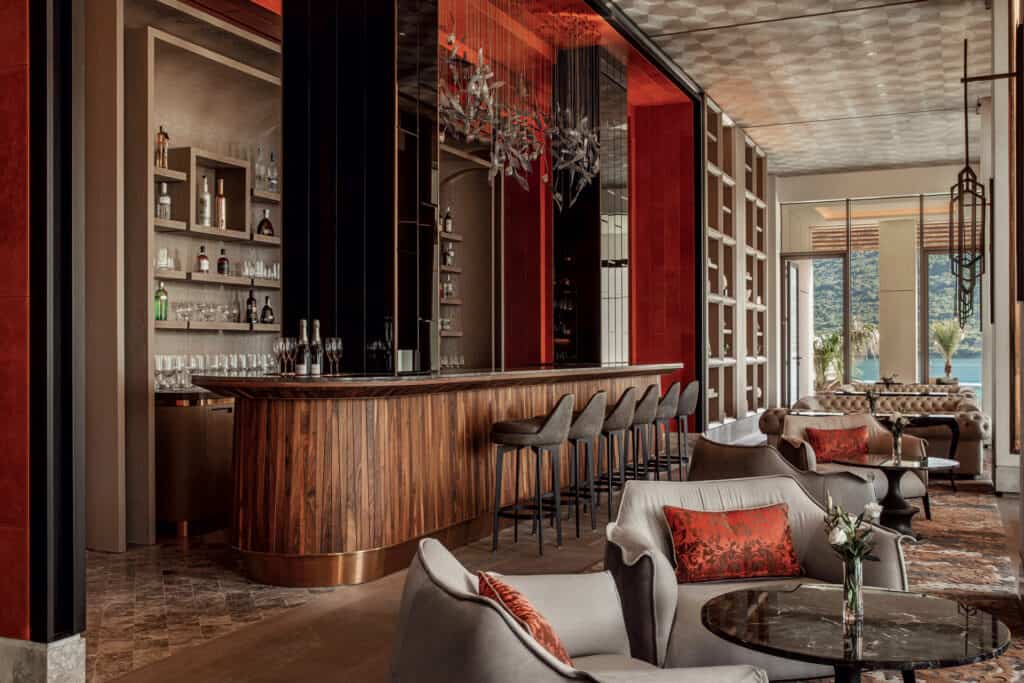 Can you share information on other activities?
Besides being a nautical playground, abundant with cruising, and sailing opportunities through the clear, calm waters of the bay, One&Only Portonovi is surrounded by World Heritage sites, abandoned fortresses and hidden beaches waiting to be explored. Montenegro's diverse landscape is compact and easily accessible, and guests can enjoy a variety of activities and scenery within just one day. To discover Montenegro, One&Only Portonovi has crafted signature experiences to celebrate the destination and offer a one-of-a-kind insight into this enthralling region. From awe-inspiring natural landscapes, to exceptional swimmable waters and state-of-the-art facilities for sports, wellness, art, and more; One&Only Portonovi is an oasis for active, mindful and creative pursuits.
Through the resort's collection of bespoke activities, guests can uncover the new Riviera with its wild beauty and rich history, whether that's hiking the picturesque terrain, reviving local cultural traditions, or setting sail for a nautical adventure aboard a luxury yacht. Many activities for guests of all ages will also be available within the resort itself. Those include KidsOnly and One Tribe for children and teens, a Tennis Club with two floodlit courts for tennis enthusiasts, operated by Tipsarevic Luxury Tennis, a Fitness Centre with private one-on-one training sessions, as well as movement and exercise classes. Alternatively, signature experiences and adventures are curated for the ever-curious – ones willing to discover more and create everlasting memories. Tailored programmes by Chenot Espace are targeted for longer stays, such as the iconic and transformative one-week Advanced Detox programme, which induces a deep purification and detoxification of the body and is a signature pillar of Chenot's pioneering philosophy.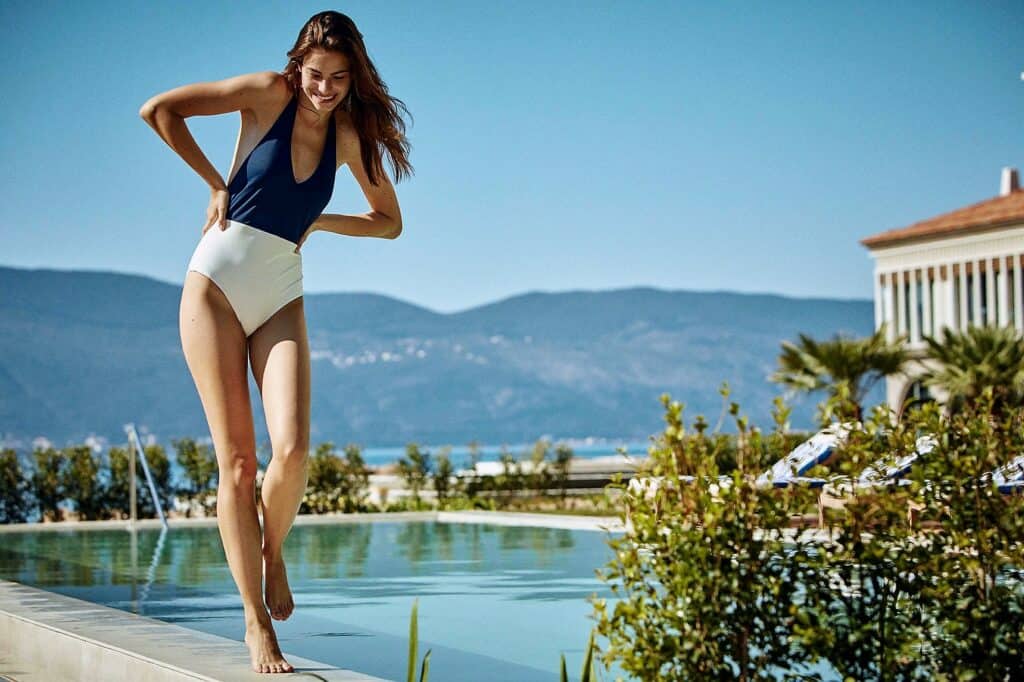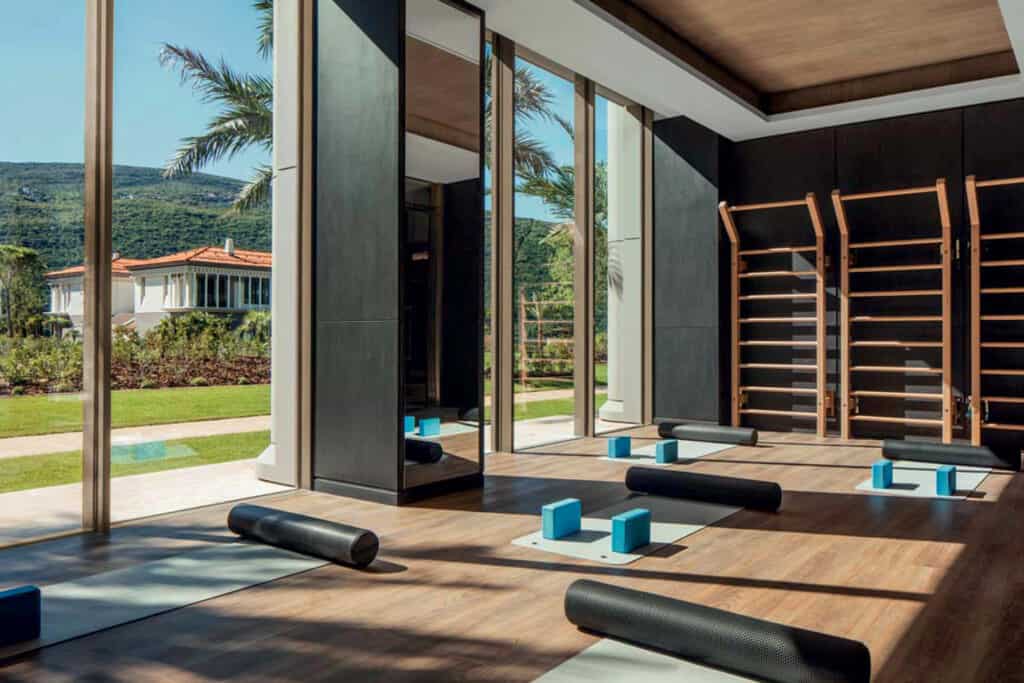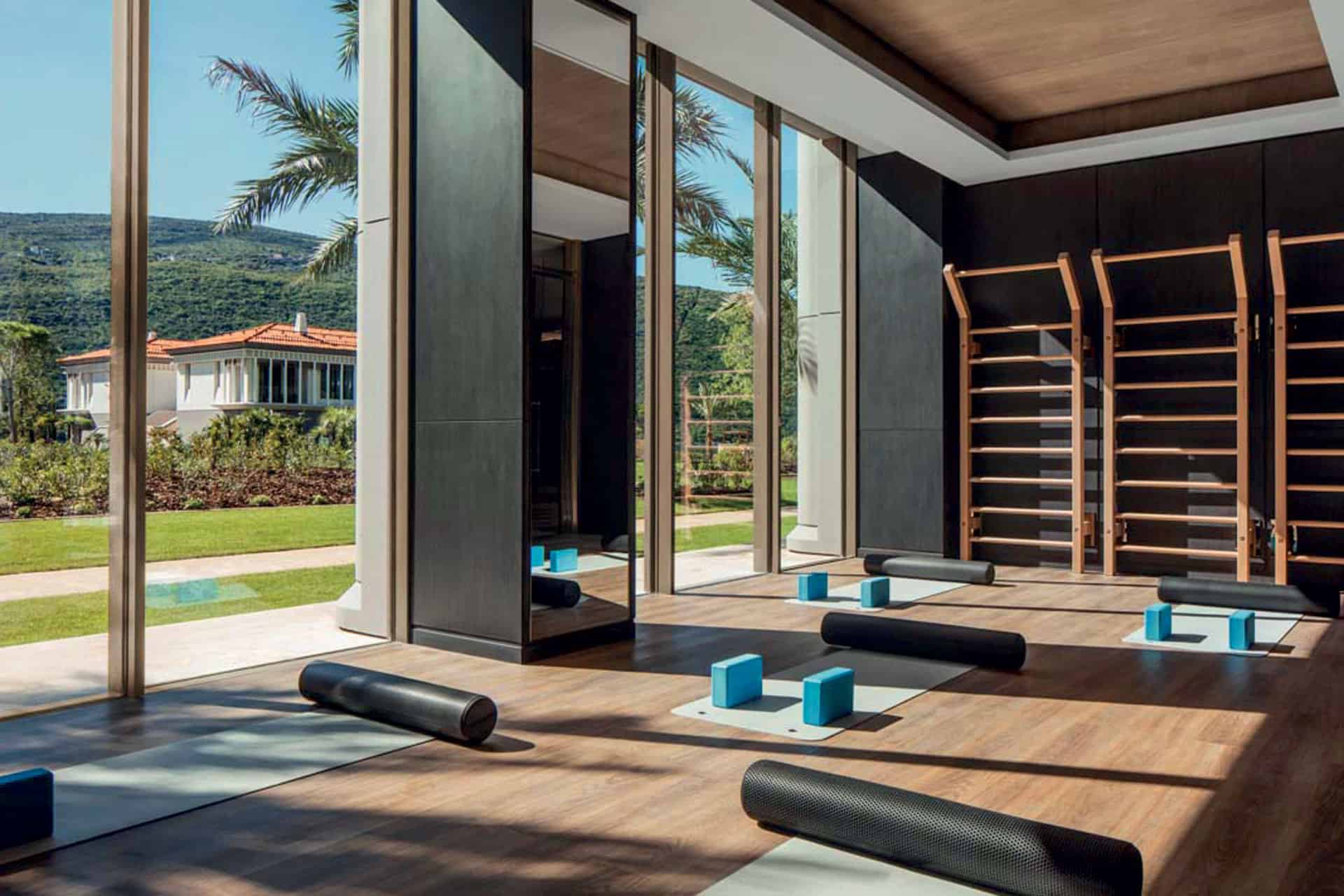 How will you function in the 'new normal' era?
At One&Only, we hold a firm commitment that the health, safety and wellbeing of our guests and colleagues is our utmost and prevailing priority. We have always had a robust and comprehensive sanitation programme, in line with the World Health Organization and local health officials, and we will continue to adjust as new data becomes available and ensure a higher visibility for guests. All of our team are required to complete specific COVID-19 Training and re-certification of health and safety protocols prior to returning to work so they can execute their roles with confidence. We have appointed a new COVID-19 dedicated Health, Safety & Hygiene Coordinator, responsible for the implementation of our enhanced health and safety programs. Besides impeccable hygiene and sanitation measures throughout the resort, thermal cameras and digital infra-red thermometers are in place for discreet and private temperature checking. We will also offer to sanitize guests' luggage on arrival and will provide a welcome kit with protective and sanitizing products for each guest to use throughout their stay. We have developed tools to enhance our guest experience without social contact, innovating with new contactless and digital platforms to communicate with our guests and provides easy access to resort information. We were also the first brand to introduce a global 'Hand on Heart' gesture – a heart-warming welcome which acknowledges each of our guests elegantly, without the need to shake hands. It demonstrates that we serve from the heart, it is personal, meaningful and is rooted in our mutual respect for guests and colleagues, while at the same time it guarantees space and distance, for both, our guests and colleagues. We remain in very close contact with the local authority, in order to match and exceed all health and safety requirements.
Photos One & Only Portonovi