Feadship Samaya ready to explore the world's oceans
Feadship has launched the 69-metre Samaya, a pure custom Feadship designed for luxurious diving expeditions around the world. The brief called for a yacht capable of remaining autonomous for long periods while exploring uncharted areas. This remarkable project was completed less than three years after the signing of the first agreement, itself reached after only three days of meetings.
The owner of Samaya was hugely involved throughout the project, taking part in regular monthly meetings that lasted several days. This process ultimately led to a superyacht that is meticulously based on the client's personality and the desires of the family. Their ultimate goal is to explore the underwater world in safety and comfort while contributing towards the conservation of the oceans and the wonderful but vulnerable species contained within.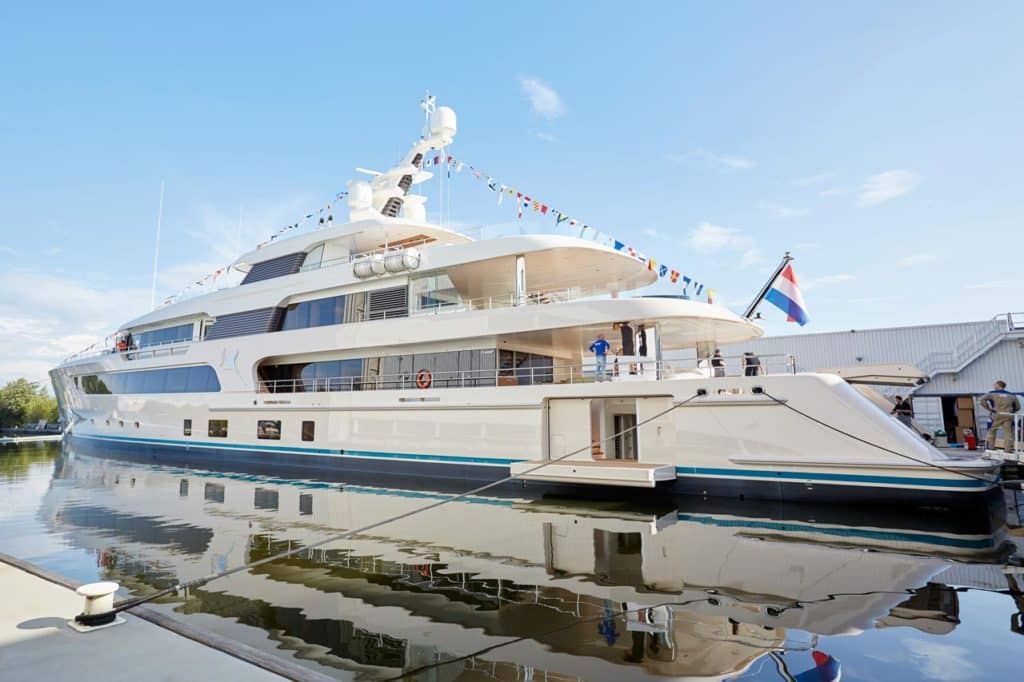 Samaya's intriguing colour palette was a major part of this creation. The primary coating is a subtle lunar white, which reveals hints of a warm pink hue during the sunset hours and will truly come alive in the different shades of light found around the world. This scheme is offset by a teal-coloured waterline based upon the colour of a rare blue-green fish the owner once spotted on a diving excursion.
Outdoor facilities are also very impressive, ensuring that this Feadship will be enjoyed just as much while en route to the many places she visits as she will upon arrival. The fabulous sun deck, with a range of dining and relaxation areas, is a case in point. Large enough to become a true party deck, it also contains intimate features such as the two comfortable 'top of the world' resting beds nestled against the mast arch. Featuring their own ventilation system, these snugs can be closed off with a curtain to create a tranquil spot for watching the world go by or simply taking an afternoon nap.
No tags for this post.