Unconventional architecture
For more than 40 years, Frank Gehry has brought a keen eye and an inventive mind to the methods and materials employed to enclose space, thereby creating the powerful forms that distinguish his work
It's not often the case that architects grow to become household names. But Frank Gehry has never lived by any common practice. The award-winning architect has spent more than a half-century disrupting the very meaning of design within architecture. From the iconic Guggenheim Museum Bilbao to the Fondation Louis Vuitton in Paris, Gehry has proven time and again the force that's produced when whimsical design is done masterfully. Born on February 28, 1929, in Toronto, Canada, Gehry attended the University of Southern California and the Harvard Graduate School of Design. Creative at a young age, building imaginary homes and cities from items found in his grandfather's hardware store, this interest in unconventional building materials would come to characterize Gehry's architectural work. It was in Los Angeles, in the early 1960s, that Gehry opened his own office and engaged with the California art scene, becoming friends with artists such as Ed Ruscha, Richard Serra, Claes Oldenburg, Larry Bell and Ron Davis.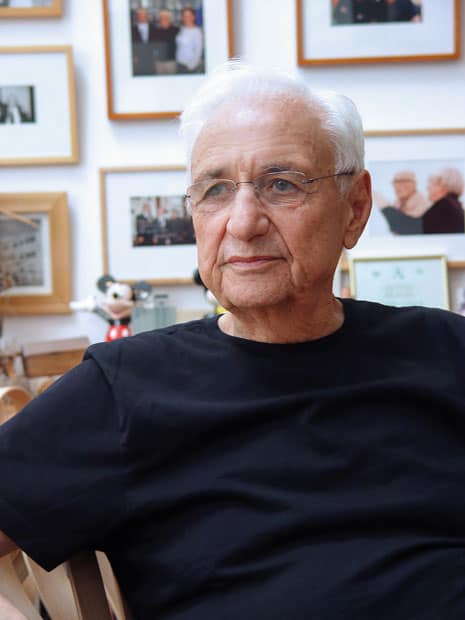 Gehry's style at times seems unfinished or even crude, but his work is consistent with the California 'funk' art movement in the 1960s and early 1970s, which featured the use of inexpensive found objects and non-traditional media such as clay to make serious art. His works always have at least some element of deconstructivism. Gehry has been called 'the apostle of chain-link fencing and corrugated metal siding'. His encounter with the works of Robert Rauschenberg and Jasper Johns would open the way to a transformation of his practice as an architect, for which his own, now world-famous, house at Santa Monica would serve as a manifesto. Gehry remodeled a home for his family in Santa Monica and it involved surrounding the existing bungalow with corrugated steel and chain-link fence, effectively splitting the house open with an angled skylight. Gehry's avant-garde design caught the attention of the architectural world, ultimately launching his career to new heights. He began designing homes in Southern California on a regular basis in the 1980s.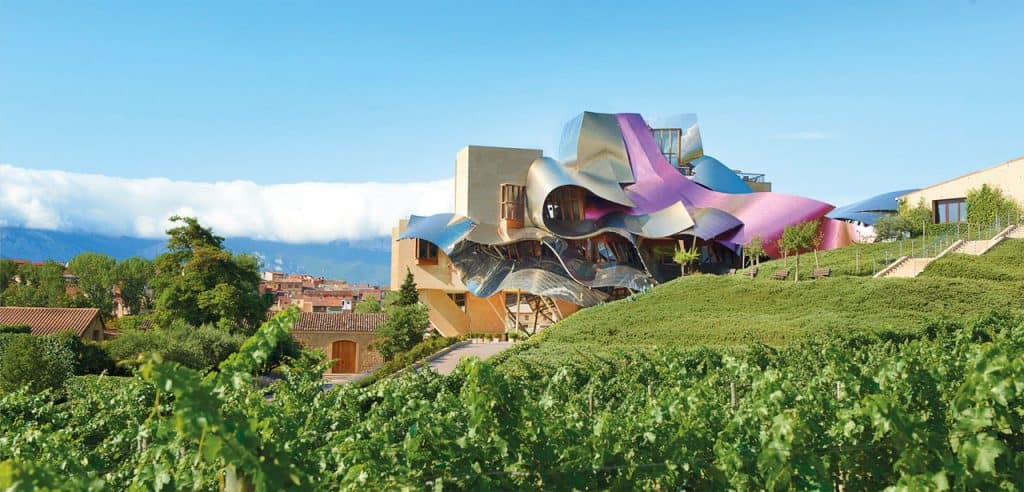 Since then his work has been based on the interrogation of architecture's means of expression, a process that has brought with it new methods of design and a new approach to materials, with for example the use of such 'poor' materials as cardboard, sheet steel and industrial wire mesh. How do you make architecture human? How do you find a second wind after industrial collapse?. Such questions run through Gehry's work, through both the architecture and the urban vision so intimately associated with it. He is indeed as much an urbanist as he is an architect, the Guggenheim Museum, Bilbao, offering one of the most spectacular demonstrations of this – an iconic example of architecture's capacity to revive the surrounding economic fabric.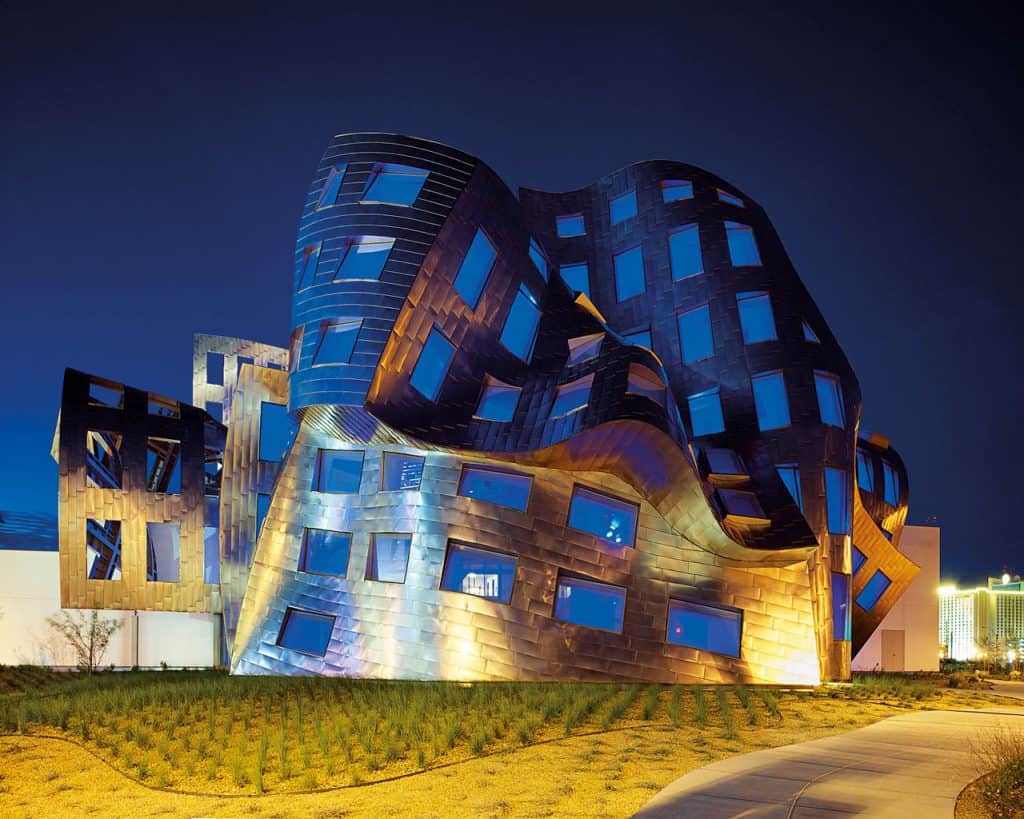 As Gehry achieved celebrity status, his work took on a grander scale. His high-concept buildings, including the Walt Disney Concert Hall in downtown Los Angeles, the Dancing House in Prague and the Guggenheim Museum building in Bilbao, Spain, have become tourist attractions in their own right. Gehry's work reflects a spirit of experimentation coupled with a respect for the demands of professional practice and has remained largely unaligned with broader stylistic tendencies or movements. With his earliest educational influences rooted in modernism, Gehry's work has sought to escape modernist stylistic tropes while still remaining interested in some of its underlying transformative agendas. Continually working between given circumstances and unanticipated materializations, he has been assessed as someone who 'made us produce buildings that are fun, sculpturally exciting, good experiences' although his approach may become 'less relevant as pressure mounts to do more with less'.
Photos by Pixabay, Eric Cuvillier / Hotel Marqués de Riscal, Patrick L. Pyszka / City of Chicago, and Matthew Carbone