The Spirit of Monte Carlo in Croatia
Yachting and yachts are closely linked with casinos, and thanks to the Diamond Palace Casino, responsible for creating a segment of elite entertainment, customers can experience true hedonism
Ukrainian manager Vito Sarancha is the director of Diamond Palace Casino in Zagreb and Rijeka. By making great efforts to constantly improve the best casinos in Croatia, refining their offer, investing in personal and so-called 'live game', Vito has created an offer that is suitable for everyone who recognizes the magic of the true game in Croatia. In a way, it upgrades and transforms modern casinos into what they used to be – places where you can socialize and have fun with an enviable level of service, which you need to go at least to Monte Carlo to experience. We experienced it ourselves at the Diamond Palace casino in Zagreb, located at the Sheraton Hotel, in the heart of our capital. When you see the flawless design of the space, the closed VIP section, find out about the series of events that take place regularly in the casinos and a whole range of options and services available to players, you can clearly see the idea of creating a premium product that, apart from top quality products for players, directly helps develop the elite part of the Croatian tourist offer. We started by asking Vito what his role in this story was. 'I think it's 'designing' a top-quality, world-class product, similar to casinos in Monte Carlo or Venice that have been operational for over 150 years. A new world tourist destination such as Croatia offers something that supports the tradition of live games in the classical sense for people who can afford it. We have slot machines because a casino must have it to be complete, but Diamond Palace is a traditional casino – with roulette, cards, poker.'
Some consider it to be a noble way of entertainment, and some aren't that pleased with it?
It's the same as some noble drinks, Hennessy, which is a cognac, for example. You can get completely wasted, but you can also really enjoy it by slowly drinking it. In spite of the fact that we have only been open for a year and a half, we try to offer additional bonuses to our clients, which also makes their stay in our casino a true hedonist experience. When a client comes to our casino, he or she gets accommodation, food, drinks, we have our own organized excursions for clients around Zagreb and Croatia, our own transportation methods so that our clients can go wherever they want if something they want cannot be found here. We can also take family members to different locations – if the father wants to play poker, and the rest of the family wants something else in Hungary, Slovenia, or Italy, whether it is shopping, wellness or other activities.
Starting this summer, you will start offering yachting?
We have a great surprise for our clients this summer, we will organize a weekend on the Adriatic for our three best players who have VIP cards, with an all-inclusive offer on a motor yacht. Yachting and yachts are a part of our mindset – currently there's a contest where we send the winners to five of the most luxurious casinos in Europe; Monte Carlo, Sanremo, London, Lisbon, Prague… Vice-versa works as well because we can offer our clients who are staying on yachts accommodation at two top hotels in Zagreb, thanks to our cooperation with Esplanade and Sheraton hotels. Our guests are very pleased with the treatment and cooperation they get in such 'tailor made' offers we create for them, completely adapting to the wishes and schedules of the client.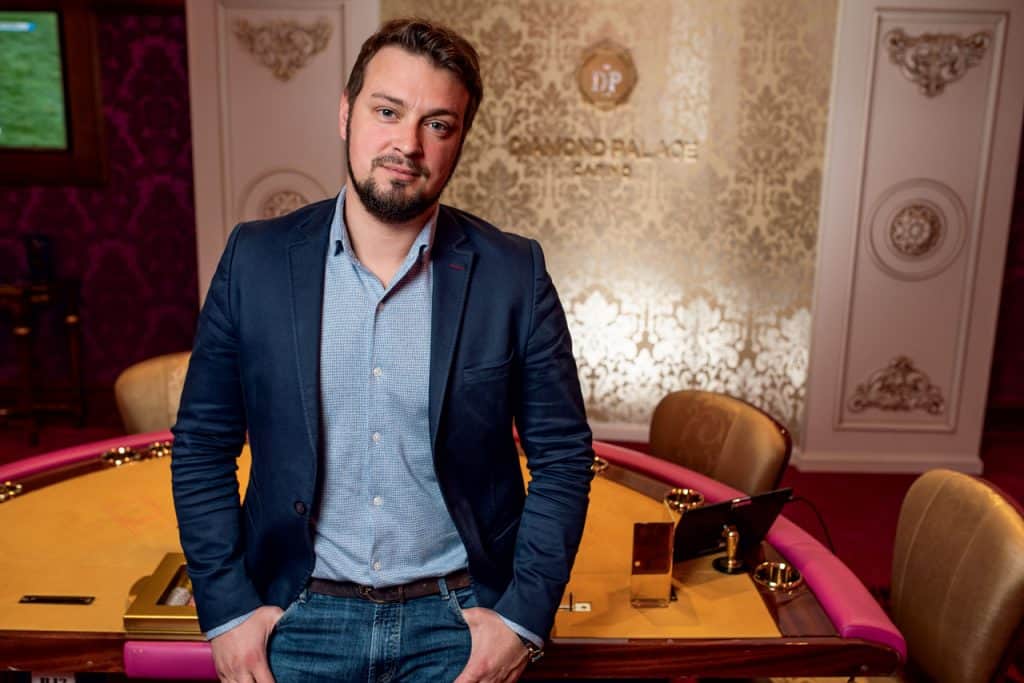 How do you manage to attract such a demanding clientele, accustomed to playing at world's top destinations?
We can accept the biggest bets here, or, rather, we don't limit bets to our games, but we offer the so called 'maximum bets'. Additionally, we have our ambiance and service are superb, and we have trained and professional staff. For example, our croupiers' level of education is higher than that of any staff member in any casino in the region, and they are trained by our external associates who have at least ten years of experience in casino industry overseas. Also, we have almost two hundred employees at just two casinos, which goes to show how serious we are about the work we do. At the European casinos level, there are customized procedures for each game that is implemented in our casino up to the smallest detail, which is important for experienced players. We are already operational in the segment of elite entertainment that has just started to emerge in Croatia.
Do you have serious plans with poker?
Poker tournaments that we organize are international, and we have four hundred and fifty square meters of surface area for that purpose. Unlike Europe, poker is a sport in America because the game is strategic and requires intellectual thinking. We hope that will change. If chess is a type of sports, why can't poker be the same? At the end of last year, we organised the biggest tournament in Croatia, and a new tournament with a million kuna guaranteed prize pool will be organised in May. Renowned poker player Dragan Galić will be participating, leading the game. He is famous in the poker world and we are happy to work with him.
What else would you point out about the Diamond Palace?
In addition to the live game that I have already mentioned, I want to emphasize how we encourage the so-called social responsibility in gaming. Our employees are trained to identify the types of players and if they recognize a pathological gambler or if individuals exhibit such tendencies, then they intervene and prevent them from continuing the game. We have brochures with some basic principles of the game, and because everyone is of age, which we know because of the obligatory registration at the entrance, we can easily control it. It is interesting that the culture of entertainment we offer is being recognized by women as well. You will notice quite a few elderly ladies who really enjoy the game in our casinos.
Diamond Casino will soon become an e-mobility friendly casino?
We monitor trends and want to be innovative. The plan is to put Tesla's charger on the promenade in front of the casino for e-cars, and while the car is charging, we will offer our clients a welcome drink.
Photos by Damil Kalogjera