If it's true that the only source of knowledge is experience, then there's little wonder that Vripack continuously knows how to create some of the most sophisticated yachts in maritime history
Over the course of 60 years, Vripack has remained true to this definition. The Dutch design studio is one of the oldest naval architecture firms in the world with one of the most progressive approaches. It pairs disruptive innovation with a rich heritage – and the results are explosive.
Explorative design
The launch of the legendary Doggersbank series ignited owner demand for expedition vessels in the late 60's. Fast forward to 2021, and the appeal of robust, autonomous explorer vessels continues to grow. Even before Covid-19, Vripack stepped up to the mark. Alongside the construction of a Doggersbank 66 Offshore, Vripack has five other expedition vessels either in build or launching in 2021.
These vary wildly, from the third hull of 24m pocket explorer Rock and the first hull of Rock XL to a Patagonia explorer sailing ketch a 54m and 36,5m motor yacht explorer.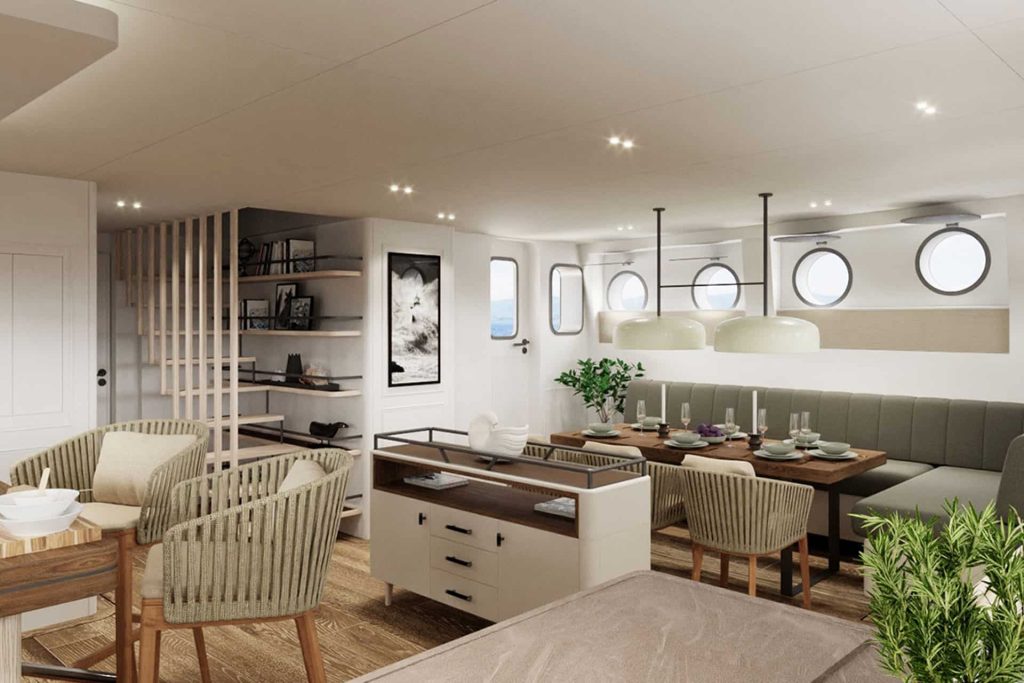 The latter laid its keel just before Christmas 2020, and taps into the legacy of no-nonsense explorer RH3 built in 2003, which has crossed the Atlantic Ocean over 16 times. The promise of adventure lives on Vripack's drawing boards, too, in the shape of a 56m and a 43m husky explorers both in pre-contract phase.
'The broadness of our expertise and hand-design capabilities is what defines us,' said co-creative director Marnix Hoekstra. 'We are the Norman Fosters or Zaha Hadids of naval architecture, in that we design big buildings, but we also do little houses, and sheds, and schools with a library. It's all architecture on the sea.'
Interior features
Vripack's holistic philosophy draws on all areas of its in-house expertise. But its human centric approach places the owner at the heart of every build. Perhaps this is why owners of all types of vessels turn to the Dutch design studio. This year will see the launch of three Vripack interiors – a Nordhavn 80, refit of 1988 40m trawler, Scintilla Maris and 55m Lou Spirit. And then there's a line of catamaran production boat interiors, too.
'We don't only focus on big projects because we know that the core business and frankly challenge of yachting is in smaller size builds,' explained Hoekstra. 'There are way more boats below 500GT than there are above and that's where we keep making an impact even after 60 years.'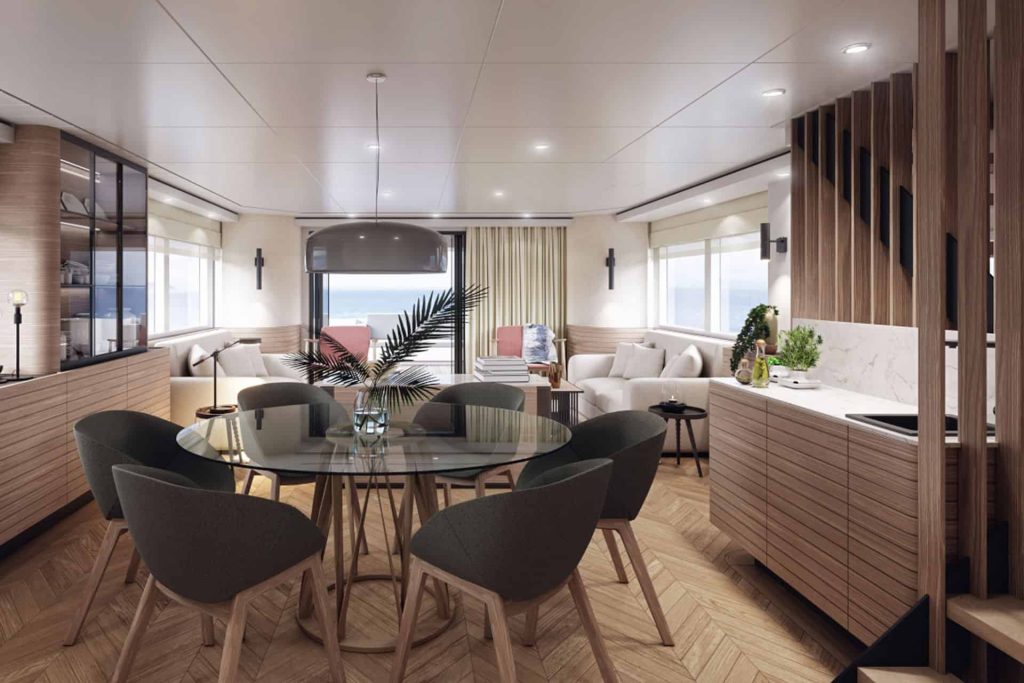 The sustainability factor
Even after delivery, the all-encompassing studio continuously supports its fleet on the water by employing a dedicated Fleet Manager currently keeping himself busy with three major refits in the fleet. But it's Vripack's new wave of sustainability developments where the studio truly stands apart.
Take, for example, Futura – an electric/diesel concept powered by bio-based batteries – that burst onto the market in 2020. By designing boats that include solar power capabilities and a serious reduction in air conditioning and water heating loads, Vripack is implementing cutting-edge technology and setting new standards.
'Everybody's talking about for sustainable solutions, but we're already building them,' said Hoekstra, whose confidence is supported by two pioneering projects that enter construction this year. The first is 70m sailing yacht Zero, the world's first fossil-free superyacht. The second is V10, the first Vripack-designed hydrogen-fuelled boat.
Further projects in the design stage also offer new environmentally-led technology to today's yacht owners. These include a 40m hybrid explorer with sustainable systems and interiors, a full electric survey vessel, and a 70m world-cruising hybrid family yacht, again with sustainable systems and interiors.
'We provide custom yacht design, but what we design for one family could never work for another family, because it answers their specific requirements, and only theirs,' said co-creative director Marnix Hoekstra. 'That's the idea behind a human centric project.'
And that's the essence of Vripack design for over 60 years.
Photos & video Vripack