Luxury leather-goods brand, Wolf, enters into its 183rd year in business
Family led for five generations, Wolf continues to improve its product through an undying pursuit for perfection, luxury, and class
A European icon since 1834, Wolf is the world's leading brand in luxury leather-goods specializing in watch boxes, jewelry cases, watch winders, and lifestyle accessories. In 1834, German silversmith, Philipp Wolf I noticed that customers preferred silver presented in boxes that complemented their beauty. As sales of Wolf boxes increased, the silversmith refocused his efforts towards creative and sophisticated jewelry cases that would protect meaningful treasures. Strong traditions and ethics were passed down as son, Philip Wolf II, and grandsons Ernest and Philipp III proudly continued the family legacy in Malmö, Sweden. Leading the third generation of Wolf, Philipp Wolf III set to expand the Swedish factory.

After World War II, he embarked on long trips to America to sell his boxes to the emerging watch and jewelry markets. Trips by sea took several months which resulted in slow but steady growth of an American presence. Wolf continued its goal to establish a global brand and Philip Wolf IV, the first of three sons born to Philip III, moved the company to England in 1962. The multi-purpose factory employed over 300 workers and was soon recognized as the largest manufacturer of jewelry boxes and display materials in Great Britain and Europe. In 1988, Simon Philip Wolf V, the current CEO, left the UK to focus on building the Wolf brand in North America.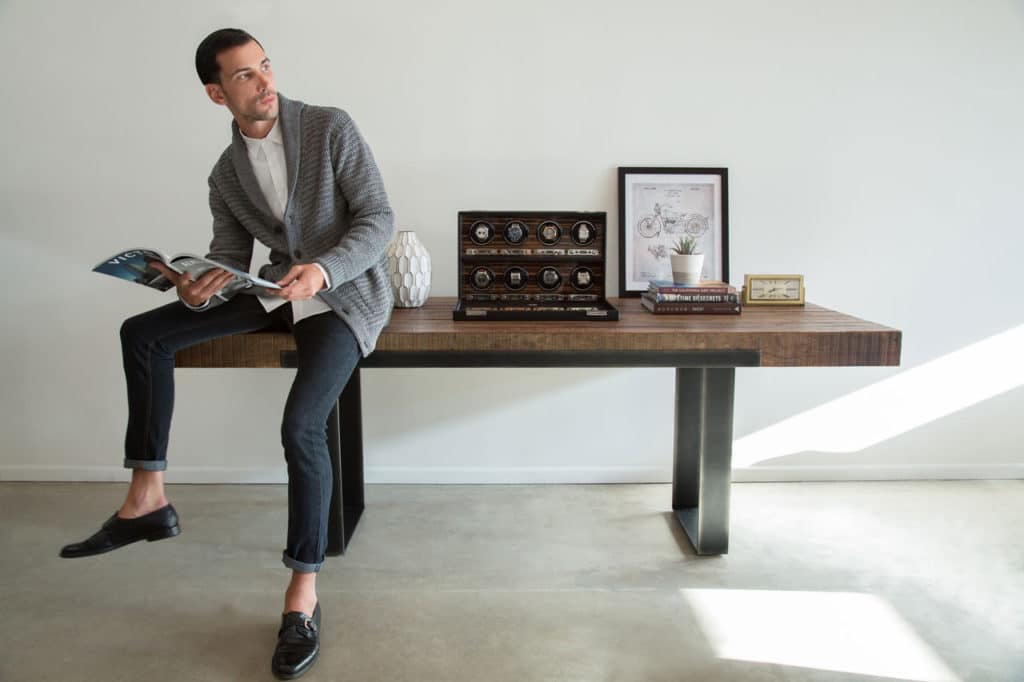 To commemorate 100 years of rich history and success of producing handmade leather goods, the ultra-luxe 1834 collection was launched in 2014. Made in Spain using the finest leathers and hardware, the 1834 collection is designed for men and women who strive to keep their exquisite jewelry and watches in a place of equal beauty. Today, Wolf continues to pride itself on providing world class jewelry boxes, watch winders and watch boxes to jewelry connoisseurs all over the globe.