Sleek designed boat with innovative technology
The Wauquiez shipyard unveiled in a world premiere at Boot Düsseldorf their latest sailing yacht in the Pilot Saloon range: the Pilot Saloon 42. Announced at last year's Boot, this model with its sleek design and innovative technology places more focus on one of the range's key features: the ability to enjoy greater views of the ocean from inside the boat. Wauquiez has provided clients with blue-water sailing boats, which combine comfort, performance and reliability since 1965. The early Elizabethan and Prétorien ranges have given way to elegant Centurions and Pilot Saloons with the aim of offering the finest boats, which excel in both their performance and finish quality.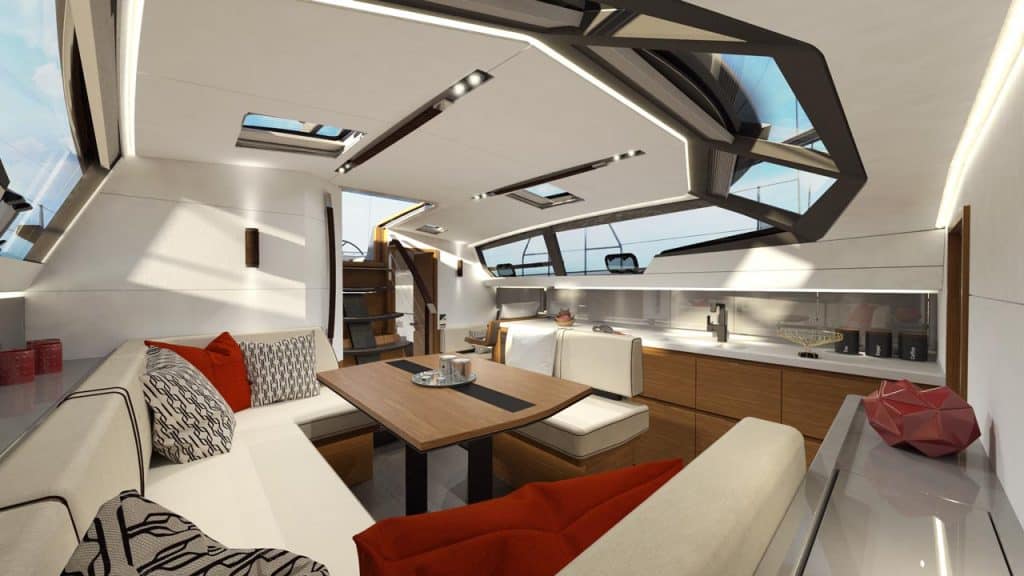 Each Wauquiez boat is the perfect blend of traditional craftsmanship and modern technology. The shipyard always strives for quality and delivers boats, which are comfortable, high performing and seaworthy. The Pilot Saloon range was first launched in 1991 with the Pilot Saloon 60. Since then, the Wauquiez shipyard has delivered over 300 yachts worldwide. This range, with its standout features of light and views over the ocean, is ideal for all sailing itineraries whilst offering comfort and sailing pleasure. Following the launch of the 58 at the start of the year, the Pilot Saloon 42 completes the range by targeting clients who require sleeping capacity for 4 to 6 people. This 42-foot yacht is perfect for all sailing journeys with family or friends.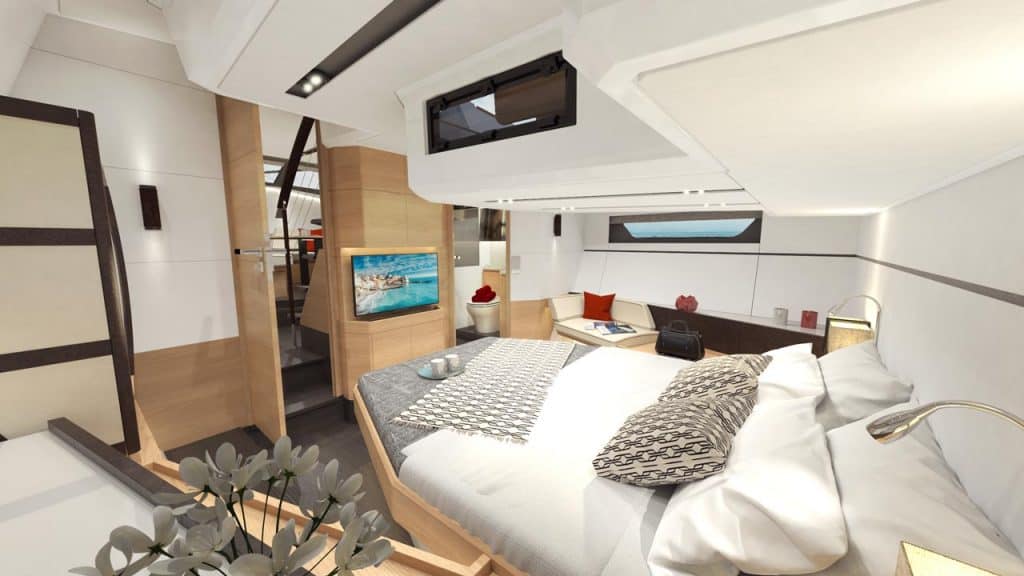 To respond to varying client requirements and a range of sailing itineraries, she can be delivered with 2 or 3 cabins with the interior finished in teak or light oak. The raised saloon, designed to fill the boat with natural light, offers stunning views of the horizon and yachting enjoyment in all weather, whether at anchor, in harbour or while cruising. Her panoramic high-quality windows are made from real toughened glass and their opacity can be varied in accordance with the client's requirements. High-quality features and stunning living spaces place the Pilot Saloon 42 firmly in the luxury sailing boat category.