With more than 40 years of experience in high performance sailing boats, X-Yachts is now introducing a whole and extraordinary initiative, based on some of the deep experience they have – a 33 feet open powerboat X-Power 33C for quality-conscious boaters, with exactly the same overall strategy. Fast and safe on the water , superior pleasure with ownership, innovative development and design.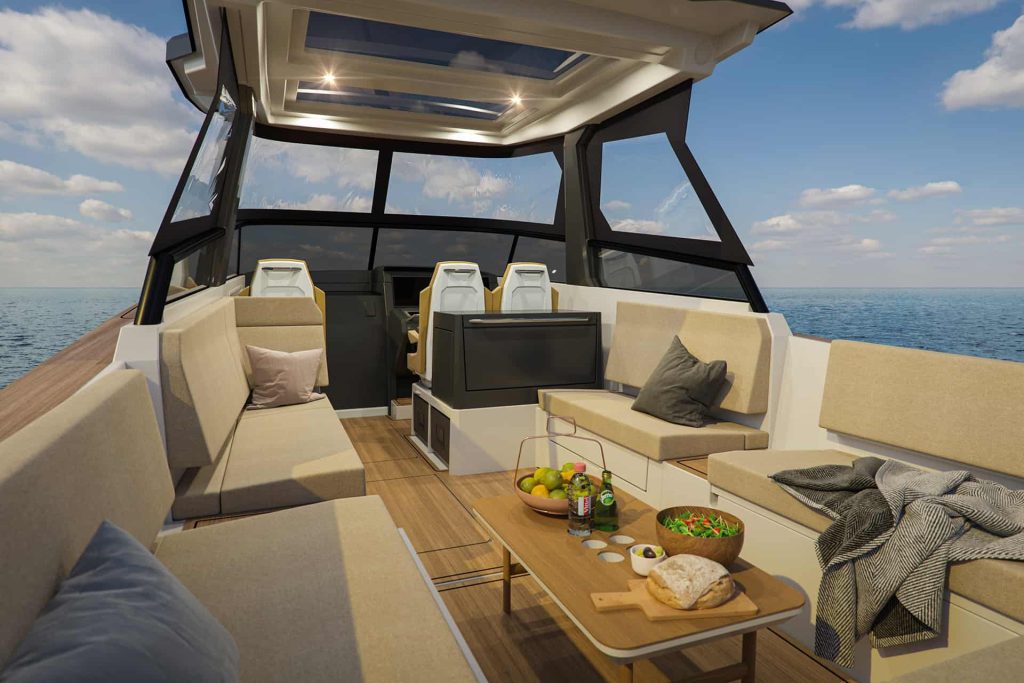 The cockpit of the X-Power 33C is spacious, with 3 pilot seats and 8 sofa seats. The cockpit table is height-adjustable and in conjunction with its surrounding space it can be transformed into a sunbed near the bathing platform. The X-Power 33C has an optional T-Top, creating the perfect protection from both sun and wind along with the standard windscreen. The control panel is carefully designed to be user-friendly and intuitive to allow the driver to focus on the right thing – enjoying the boat ride in comfort and safety.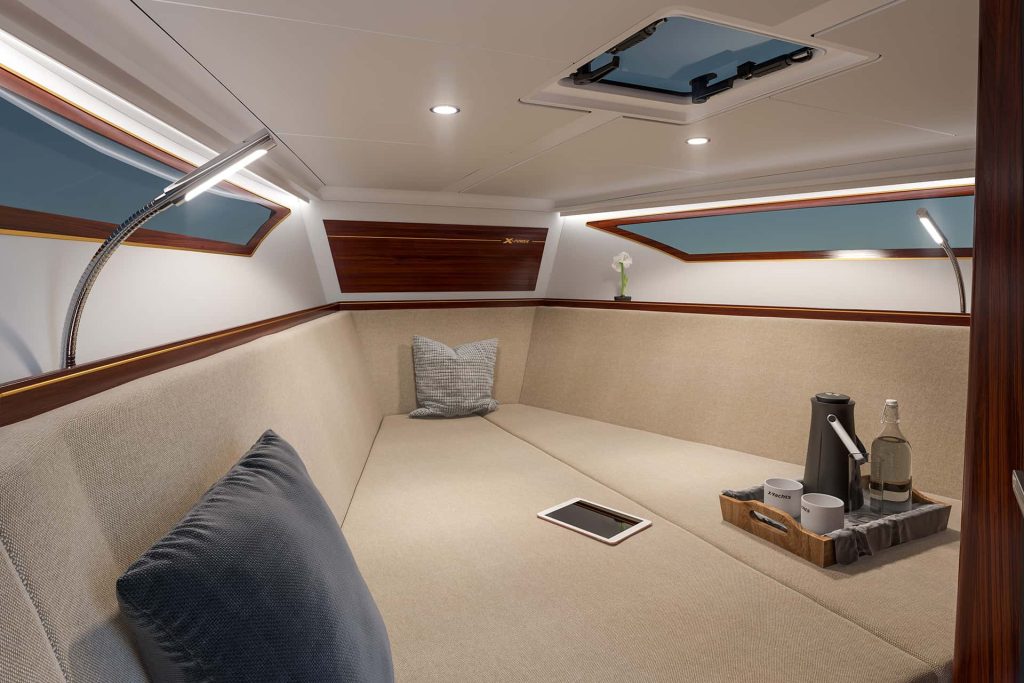 The galley has easy access aft of the pilot seats, it is practically designed, and houses as standard, a gas cooker and a 30 L drawer fridge, with an optional second drawer possible. Below deck, there is a nicely appointed compartment with toilet and shower facilities, along with a mirror that doubles as a window when required. The X-Power 33C comes as standard with a Yanmar 8LV 370 hp engine, optionally the boat is offered with a 350 or a 320 hp version.
In the production of X-Power 33C, X-Yachts are using the patented Petestep technology that results in a more comfortable and fuel efficient boat ride
'What we are creating here is unique. With this powerboat, we are appealing to people who love to go on the water and to become one with the sea for the weekend, or to spend an active day offshore. Like with our sailboats, high quality and safety goes hand in hand with performance in this new product line.', CEO of X-Yachts, Kræn Brinck Nielsen explains.
The X-Yachts yard in Denmark continues to develop and produce luxury performance cruiser yachts along with the new production of motorboats.
Photos & video X-Yachts