PY Heritage 45 M  – a tribute to Gerhard Gilgenast by Picchiotto Yachts
PY Heritage 45 M marks the start of a new collaboration which pays tribute to Gerhard Gilgenast, one of the most important architects to work with Picchiotti Yachts in the past. The new 45-meter motoryacht will translate some of the style features developed over the years by Gilgenast into a more contemporary design language. PY Heritage is an extremely innovative yacht, in an unconventional niche as a classic expedition yacht and a support vessel for Perini Navi superyachts. The layout leaves most of the main deck free to accommodate two tenders (a sailboat and a motor yacht, both of nine meters in length) and two jet skis. Another distinctive feature is the layout of the interior.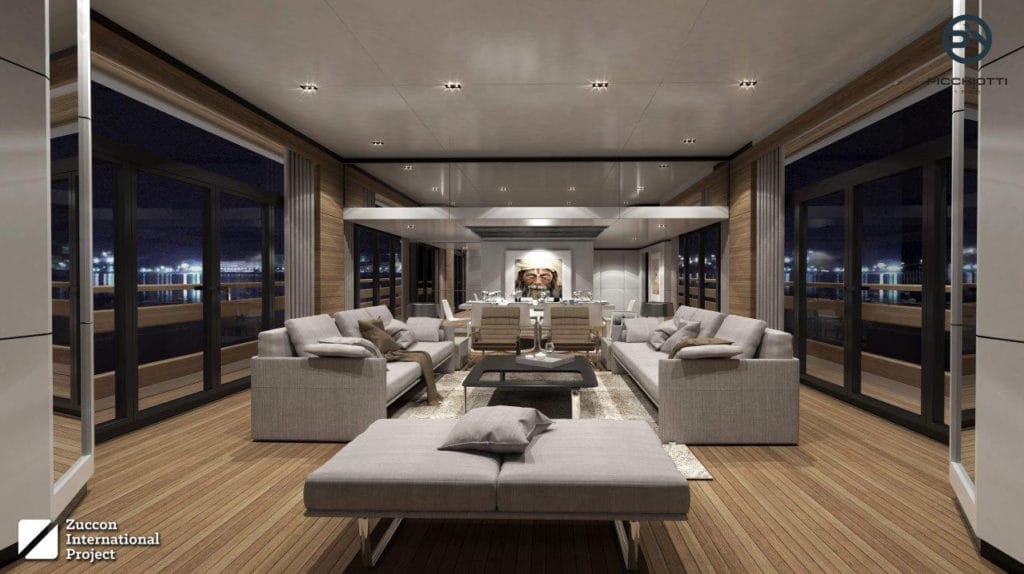 The cross-section has been designed with a floor to ceiling height of three meters on the main deck and the extensive use of glass which simplifies the relationship with the outside world and merges seamlessly into the interior space. The designer has worked to recall the classic and elegance of the lines for which Perini Navi and Picchiotti Yachts are renowned. The outdoor areas become extremely liveable and, when the tenders are in the water, the bow portion of the main deck becomes a large lounge area, creating a unique and completely unencumbered space dedicated entirely to entertaining guests.