On 4 February 2022, in Goriška Brda, Slovenia, a monument was unveiled to honor a man considered the godfather of one of the most intriguing wine grapes in the world. This grape, called Rebula (Ribolla Gialla in Italian), is indigenous to this small cross border region between Italy and Slovenia, where this visionary man responsible for its preservation and promotion was born. His name was Zvonimir Simčič.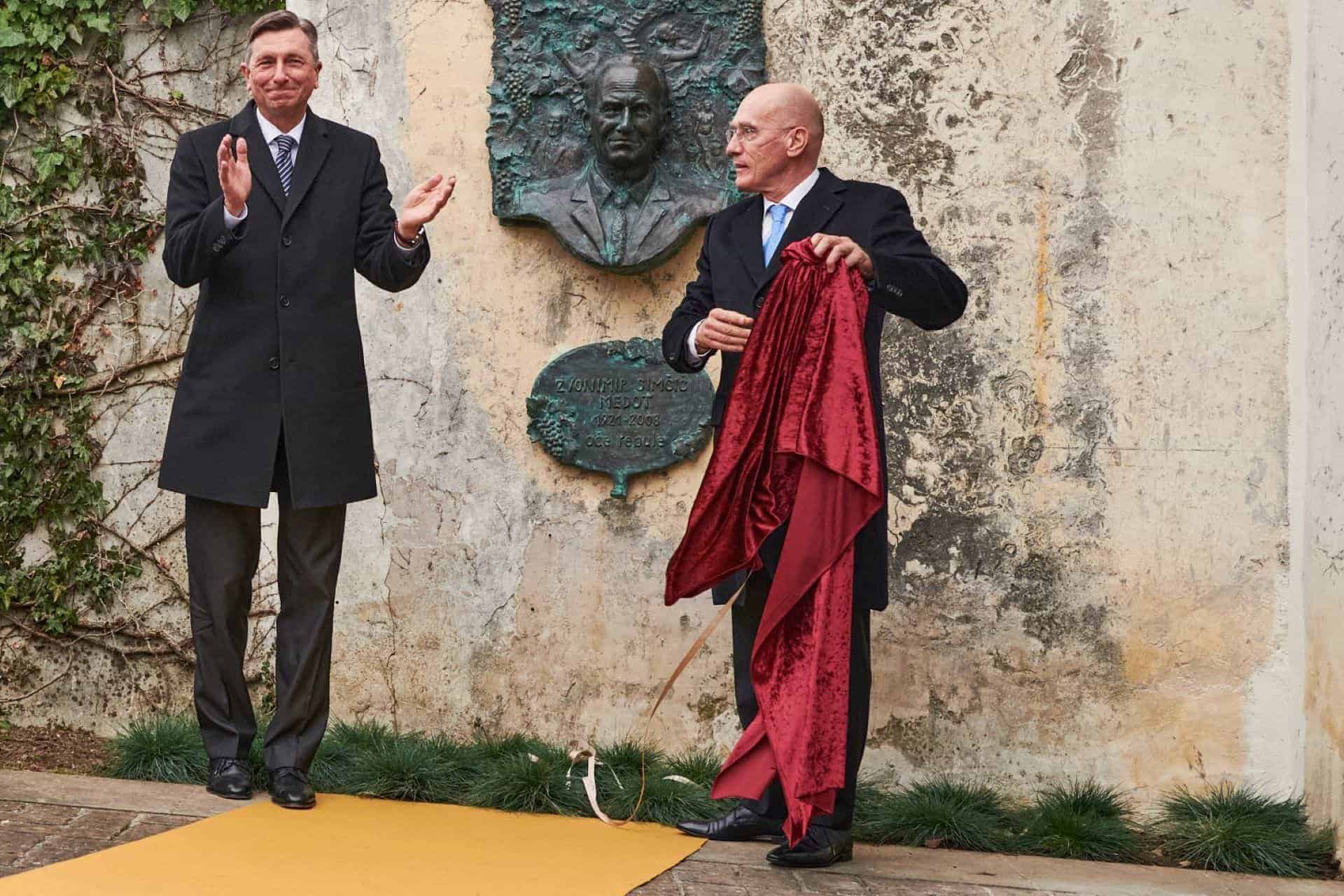 Guests from around the world paid homage to Zvonimir Simčič through the unveiling of a monument erected in his honor at Dobrovo Castle. President of the Republic of Slovenia Borut Pahor as a honorary patron unveiled the monument with Zvonimir Simčič's son, Igor, and grandson, Simon by his side.
Among the distinguished guests was the former President of the Republic of Slovenia, Milan Kučan, who recognised Zvonimir's vision during his presidency and they became friends.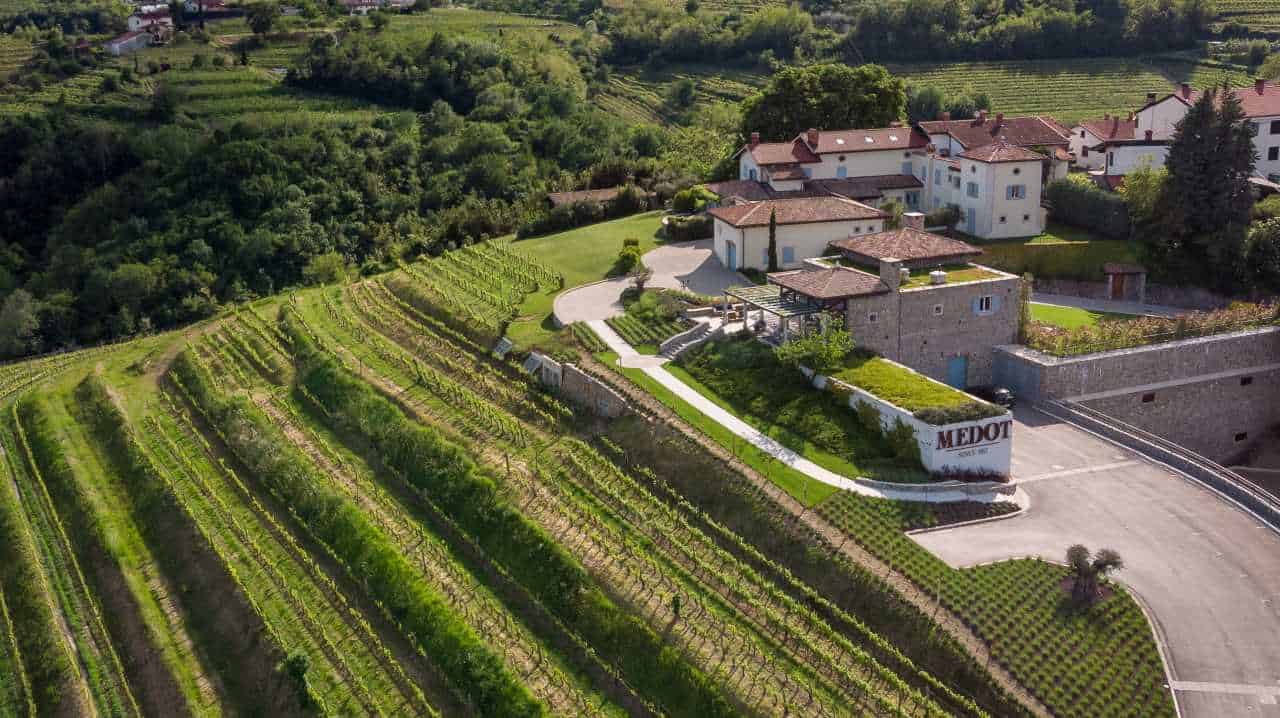 Because of Zvonimir's professional influence and his role as a pioneer and bridge-builder on both sides of the border, the event was also honoured by the Slovenian and Italian Ministers of Agriculture, Forestry and Food, Dr. Jože Podgoršek and Stefano Patuanelli, who held a bilateral meeting at the Castle of Dobrovo prior to the ceremony.
Distinguished guests, Ambassadors, Consuls and Mayors from both sides of the border were welcomed in Brda by the family of Zvonimir Simčič and the host destination's Mayor, Franc Mužič.
The event was attended by some prominent representatives of the wine profession and outstanding winemakers from both sides of the border, such as Silvio Jermann, Manlio Collavini, Aleks Simčič, Aleš Kristančič, Marjan Simčič, David Buzzinelli, Paolo Valle di Buttrio and many others.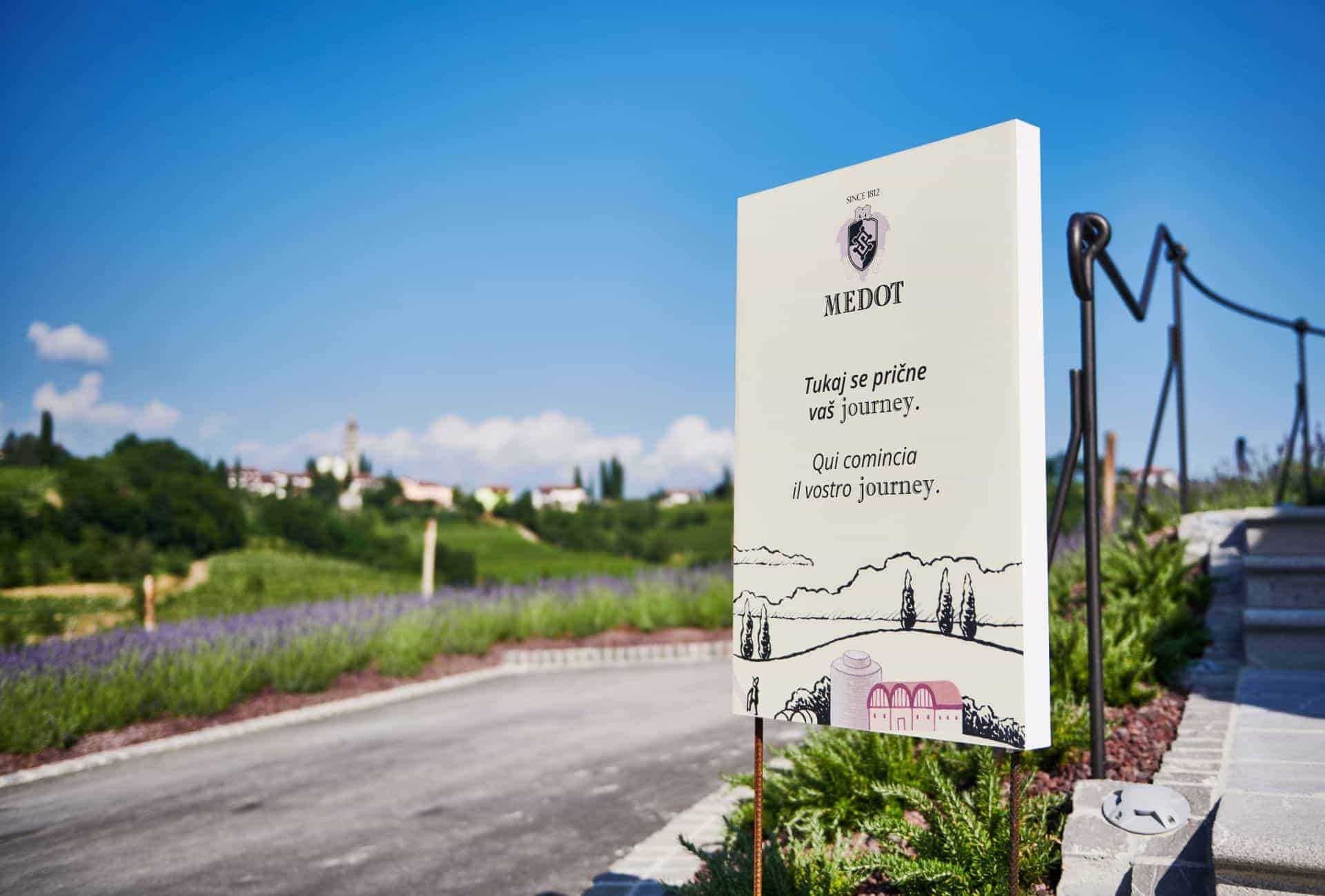 The event took place on what would have been the 100th birthday of Zvonimir Simčič. Simčič's legacy includes having established and lead the most important winery in ex-Yugoslavia, the Goriška Brda Cooperative Wine Cellar (Klet Brda in Slovene), which provided an economic and social stimulus for the entire region, which had long been impoverished, though known to wine experts for its remarkable terroir, which has been called among the world's best for white wine.
Simčič had a particular passion for an indigenous local white, Rebula (Ribolla Gialla in Italian), the so-called 'gold wine', is an ancient varietal that was a favorite of Habsburg emperors, presidents and oenophiles.
Simčič championed Rebula and elevated the status of wines from the region to the point that they are now considered among the world's finest, with Rebula having been named the world's best wine in 2010 by sommelier Luca Gardini even scored a perfect 100 points in a review in La Gazetta del Vino.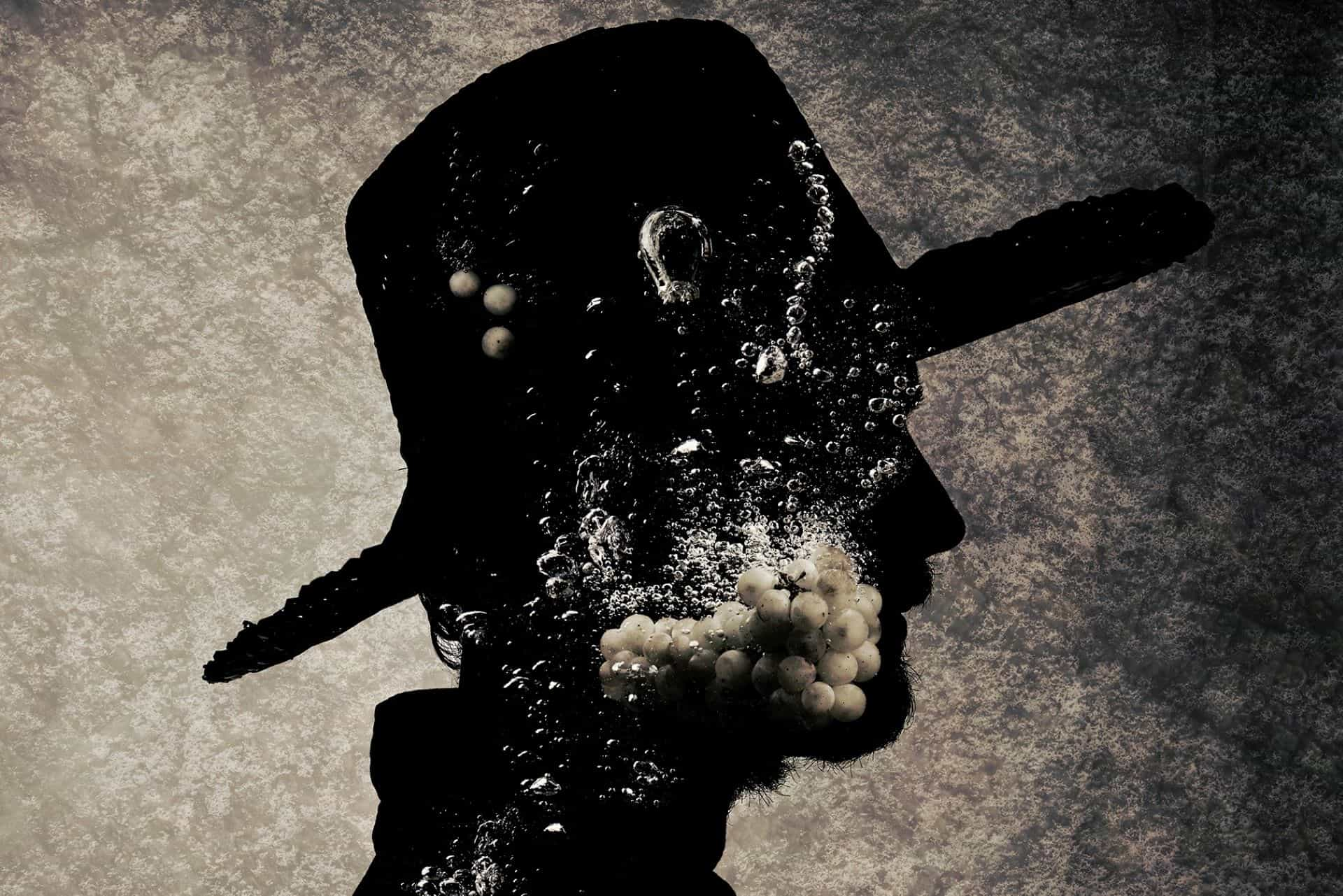 After retiring as director of the Goriška Brda Cooperative Wine Cellar, Zvonimir Simčič established his family winery, Medot, which has become renowned for sparkling Rebula wine prepared using the classic method.
Zvonimir Simčič remains honored and beloved both in Italy and Slovenia.
This event and the unveiling of this monument are a testament to his legacy and that of wine he championed, golden Rebula.
Photos Manuel Kovša, Saša Ribič, Aljaž Anžič