The second model in the Aluna series, the 39-meter Aluna 127, can be used as a support vessel with impressive load capacity or as an expedition vessel offering huge deck space
Especially among younger generations, there is growing demand for large yachts to be used as a luxurious tool to create memorable experiences and explore secluded areas.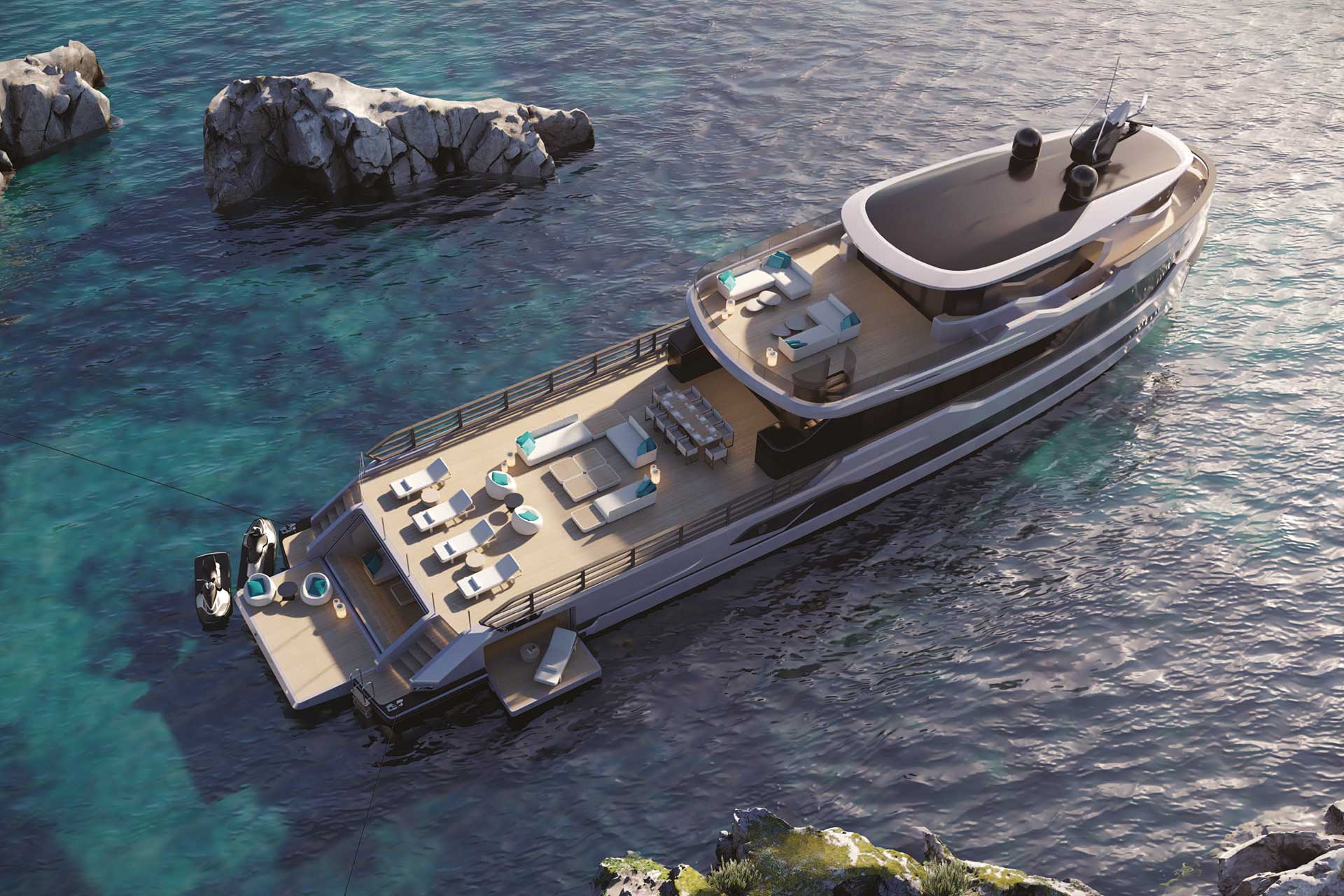 The Aluna 127, designed by Red Yacht Design, has superstructures that are pulled far forward and a correspondingly large aft deck on which, among other things, large tenders or helicopters can be transported in order to be able to explore very remote areas.
While a twelve-meter and five-meter tender can be stowed, along with jet skis and several toys, the aft deck can also be used for large events. This configuration makes the Aluna 127 suitable both as a stand-alone explorer and as a support vessel for much larger yachts. The 38.80-meter-long and 9.10-meter-wide Aluna 127 is a project of Turkish shipyard FDC Yachts in Bodrum, and her design is by Notilus Yacht Design.
In the engine room of the yacht, which is made of steel and aluminum, two 1150-hp CAT diesels are installed, each of which provides a top speed of 15 knots and a cruising speed of 11 knots. At 10 knots, the 54,500 liters of diesel in the tanks are enough for 3500 nautical miles of non-stop cruising. The interior and layout of Aluna 127 have also been developed by Red Yacht Design.
The yacht can host 10 + 2 guests on the lower deck in spacious and comfortable cabins while offering the owner a private terrace on the upper deck. On the main deck, owners and guests can use a so-called multi-purpose area in addition to the salon and dining area – it is suitable as a TV or gaming lounge or even a meeting room.
Photos Ocean Independence