Galeon Yachts announces the launch of the all-new 450 Hardtop Coupe (HTC). This sleek, sporty, innovative, and versatile vessel is perfect for delivering all types of on-the-water adventure combined with the iconic luxury, comfort, and exceptional handling Galeon is known for.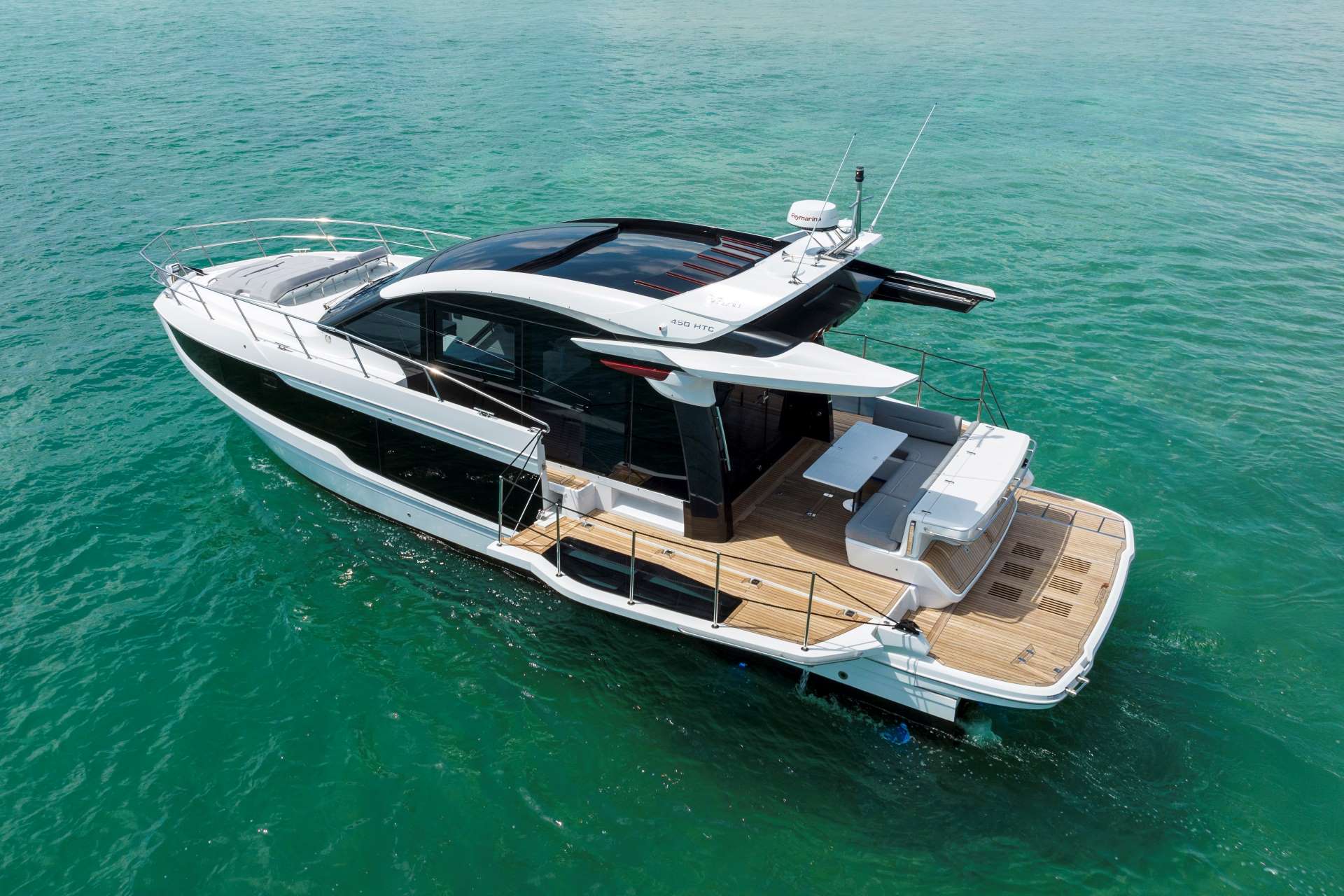 Bob Burke, Brand Manager for the Americas, comments, 'We are ecstatic for the highly anticipated launch of the Galeon 450 HTC. Working in collaboration with designer Tony Castro, we have once again shattered conventions with this exhilarating and innovative new model. Building upon the success of the 410 HTC, the 450 HTC represents the pinnacle of our design expertise, a true testament to the fusion of customer feedback and our commitment to continuous innovation.'
The 450 HTC mirrors Galeon's most popular models in design, and shares many of those boats' most enticing traits, particularly in regard to interior volume and innovative features. The HTC offers all these things in a sleek and sporty design that places emphatic focus on practicality and versatility. The marvelous design concepts can be seen throughout this model, coupled with its impressive handling, will satisfy even the most discerning of boaters.
Burke, continues, 'This remarkable vessel can be configured as a two or three cabin version, boasting our ever-popular Beach Mode innovation, a summer kitchen, retractable cockpit shade, sunroof over the lower helm, and a helm door, all while carrying the sporty yacht profile of a much larger cruiser. At Galeon, we continue to set new benchmarks in our size category with fresh and exciting models each year, and the 450 HTC is no exception.'
Photos Galeon Yachts