With the launch of the new Antares line flagship, Beneteau has once again left its mark on the world of family cruising. Loyal to the Antares identity and history, the Antares 12 has taken another leap forward in terms of comfort on board, a feeling of space and elegance. Innovations and attention to detail have resulted in new ways of sharing the fun on board while entertaining and cruising with friends and family.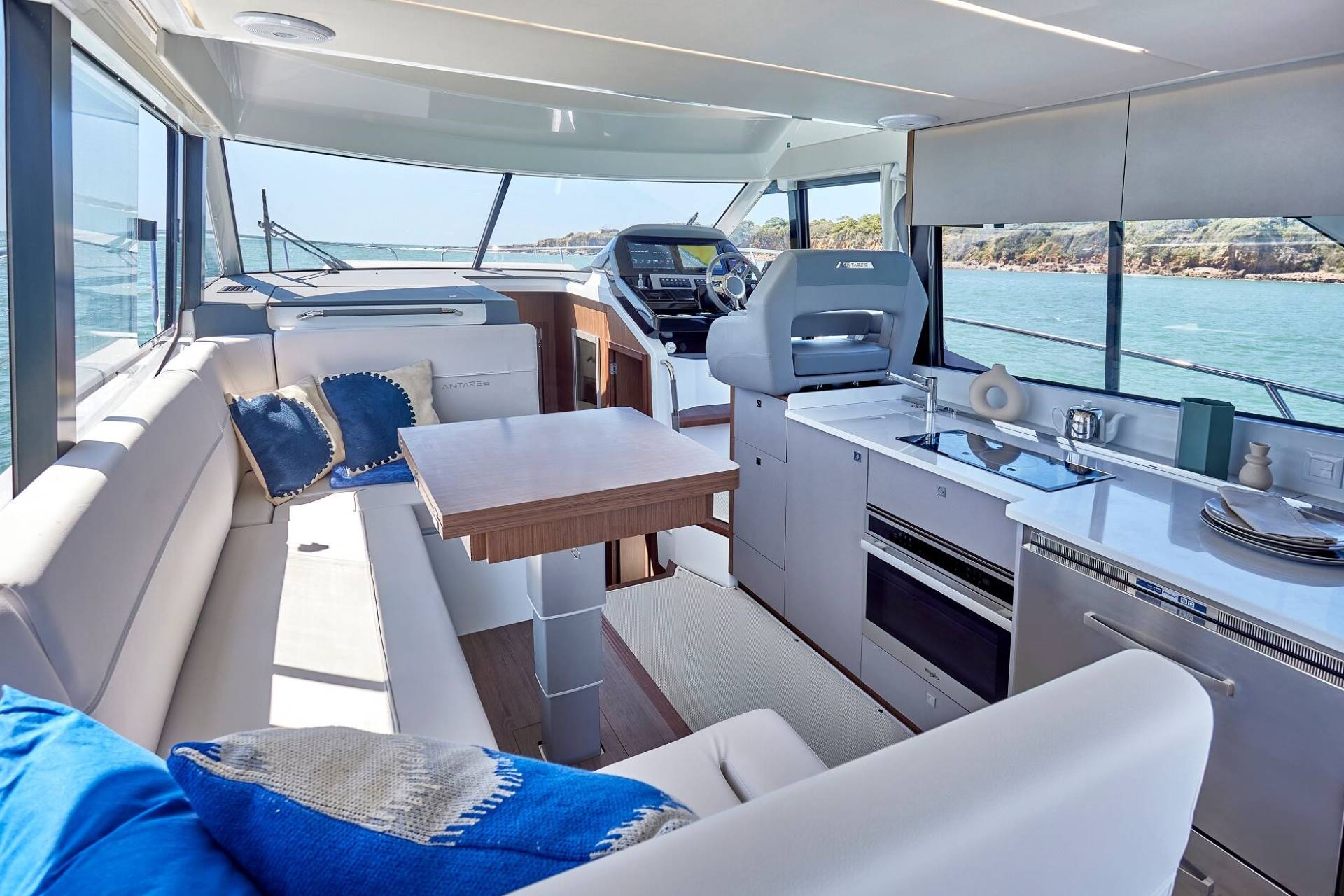 The Antares 12 naturally lends itself to sunny trips with friends, or weekends enjoying boating activities with the family in dream surroundings. However, there is now the addition of a more elegant and comfortable feel to the occasional extended cruise. The owner cabin is spacious and bright, with detailed trims, and it has its own ensuite bathroom, as does the VIP guest cabin.
Everyone's privacy is maintained. A highly modular third cabin can be used as single or double berth, easily becoming the extra storage any owner needs. With the wheelhouse's convertible salon, the boat can accommodate up to eight people for a pleasant night on board.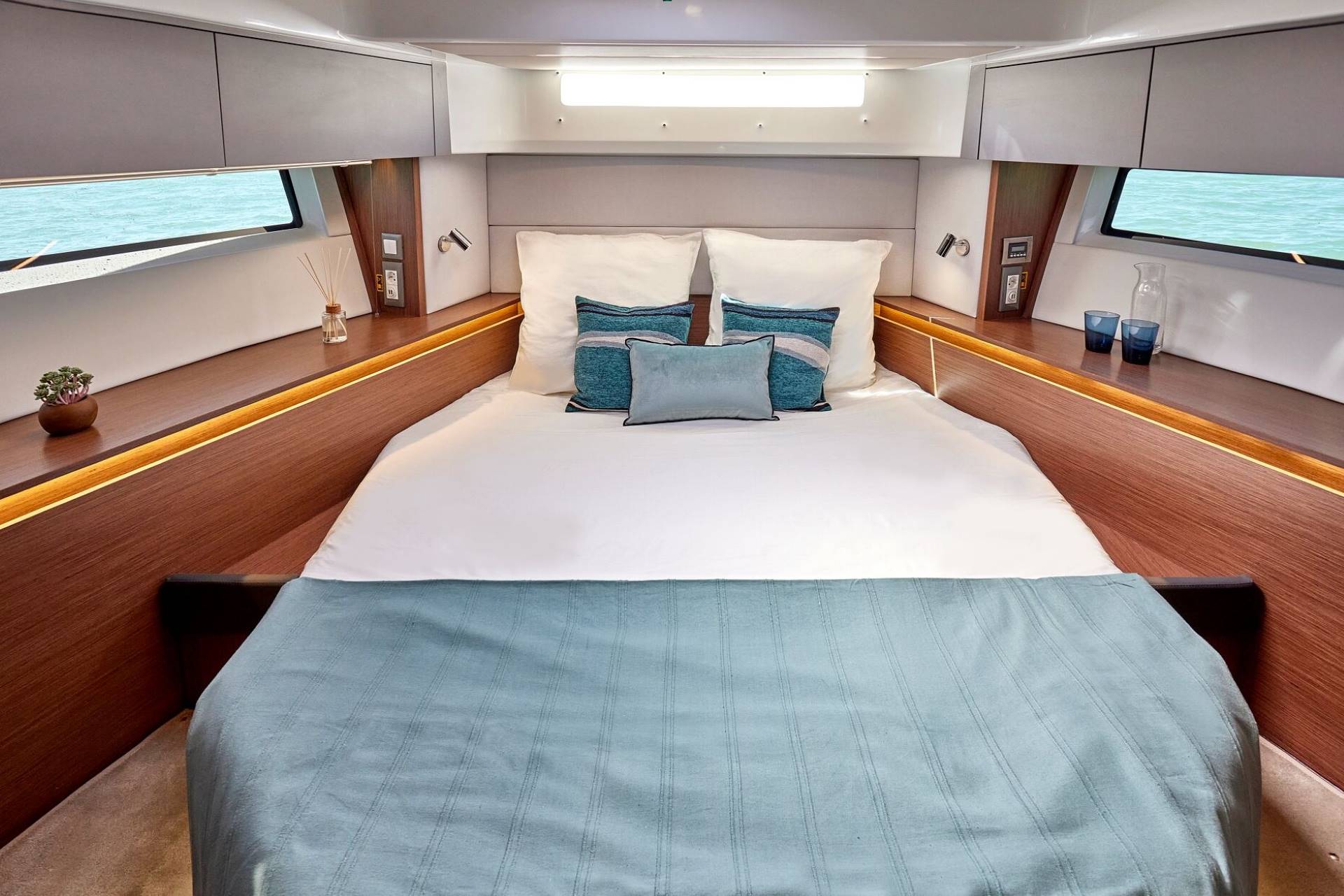 Powered by twin Mercury latest generation Verado V10 400 HP engines with an integrated joystick, the Antares 12 has the power and agility you need on the water. In order to meet all markets expectations, the Antares 12 is also available with triple Mercury Verado V8 300 HP engines. Exceptional visibility from either helm and an optional Seakeeper gyro give you the confidence to safely operate the boat in most weather conditions. For added peace of mind, the industry leading SEANAPPS system keeps you connected to your boat wherever you might be.
Photos Beneteau/Bertrand Duquenne