The first units have already been sold
After a memorable 2016 when it celebrated its 20th anniversary, Custom Line announced the sale of the first units of the new Custom Line 120' and the new flagship Navetta 42, a number of months before they are due to make their international debuts. 'We are particularly proud to announce the success of these two models, which have a strategic importance for Custom Line's present and future' – stated Stefano De Vivo, the Chief Commercial Officer of the Ferretti Group. 'The Custom Line 120' is the first in the new planing range by Francesco Paszkowski Design. The Navetta 42 was designed by Zuccon International Project and it is the biggest Custom Line yacht ever built'. The project for the Custom Line 120' was disclosed at the 2016 Fort Lauderdale International Boat Show and it will be heading back to the United States for its international debut.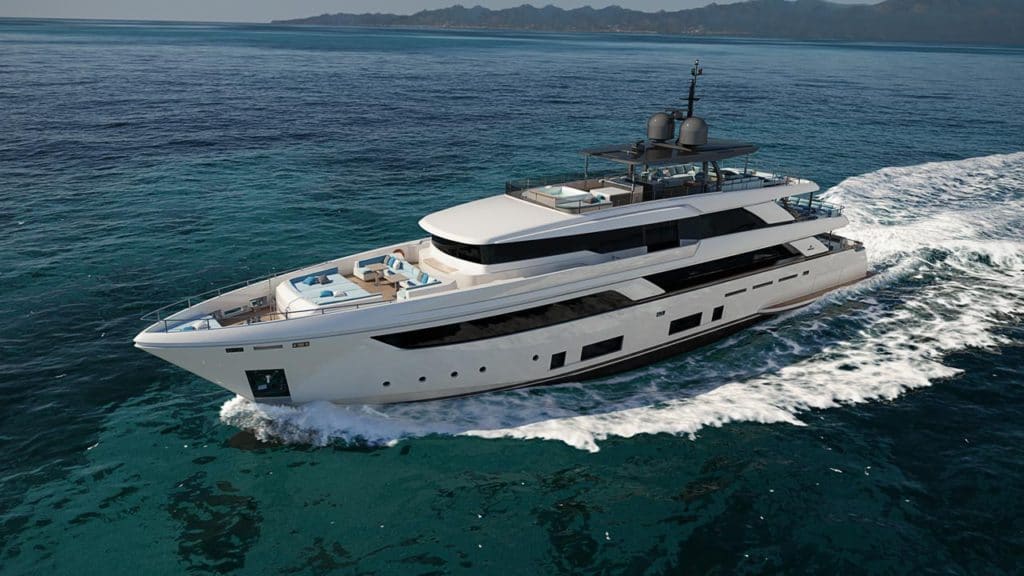 With its highly innovative lines, it is the result of a creative process that overhauled the core concepts of naval design and blended them with the stylistic traits of automotive design and civil architecture. The first unit was sold in partnership with the American broker Mr. Jason Wood and it is being built in the Group's facilities in La Spezia. The Custom Line architects and designers are working in close cooperation with the owner's staff to create a totally unique maritime masterpiece, with spellbinding interior design that all revolves around the owner's requirements. The new yacht will be launched before the end of the summer and then transported to the USA, where it will make its official debut.