ISA Yachts, a brand of Palumbo Superyachts, presents the new Sportivo line which includes the 100, 120 and 140 models. The design aims at a dominating combination of sporty lines typical of the coupé automotive world and interiors characterized by large volumes and an extremely contemporary imprint. ISA Sportivo 100 will be the first model to be officially presented in 2025.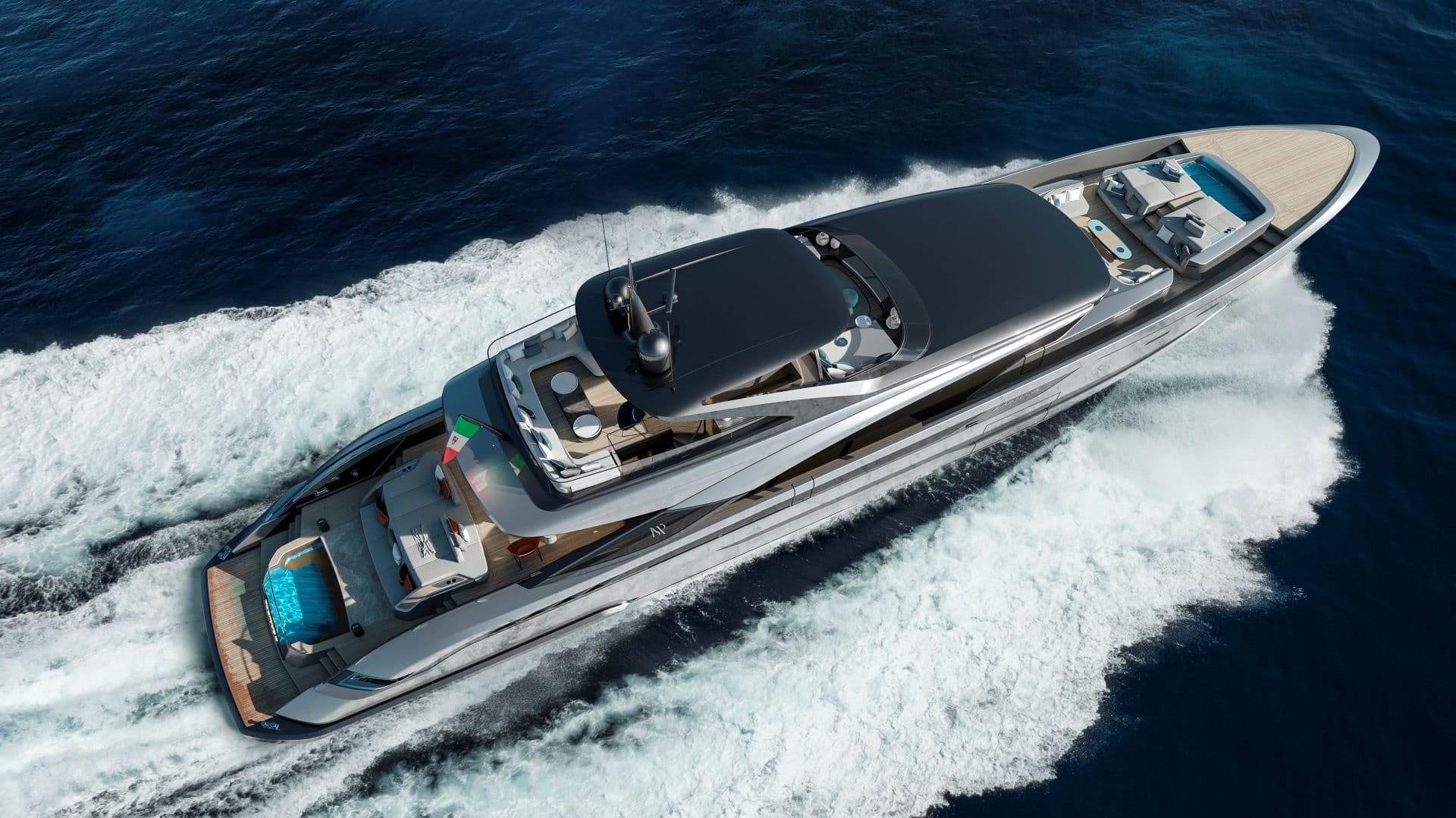 Designed by the effervescent creativity of Enrico Gobbi – Team for Design, with naval engineering by Palumbo Superyachts, ISA Sportivo 140 is the flagship of a line identified by extremely high-quality construction.
ISA Sportivo 140 has large external spaces and a fairly restrained superstructure. A highly innovative element is the military windshield designed to push the superstructure further, generating a long bonnet like a large sports coupé car. Definitely a boat with a sporty look and futuristic details that combines a clean design with sophisticated modern furnishings with a Mediterranean flair.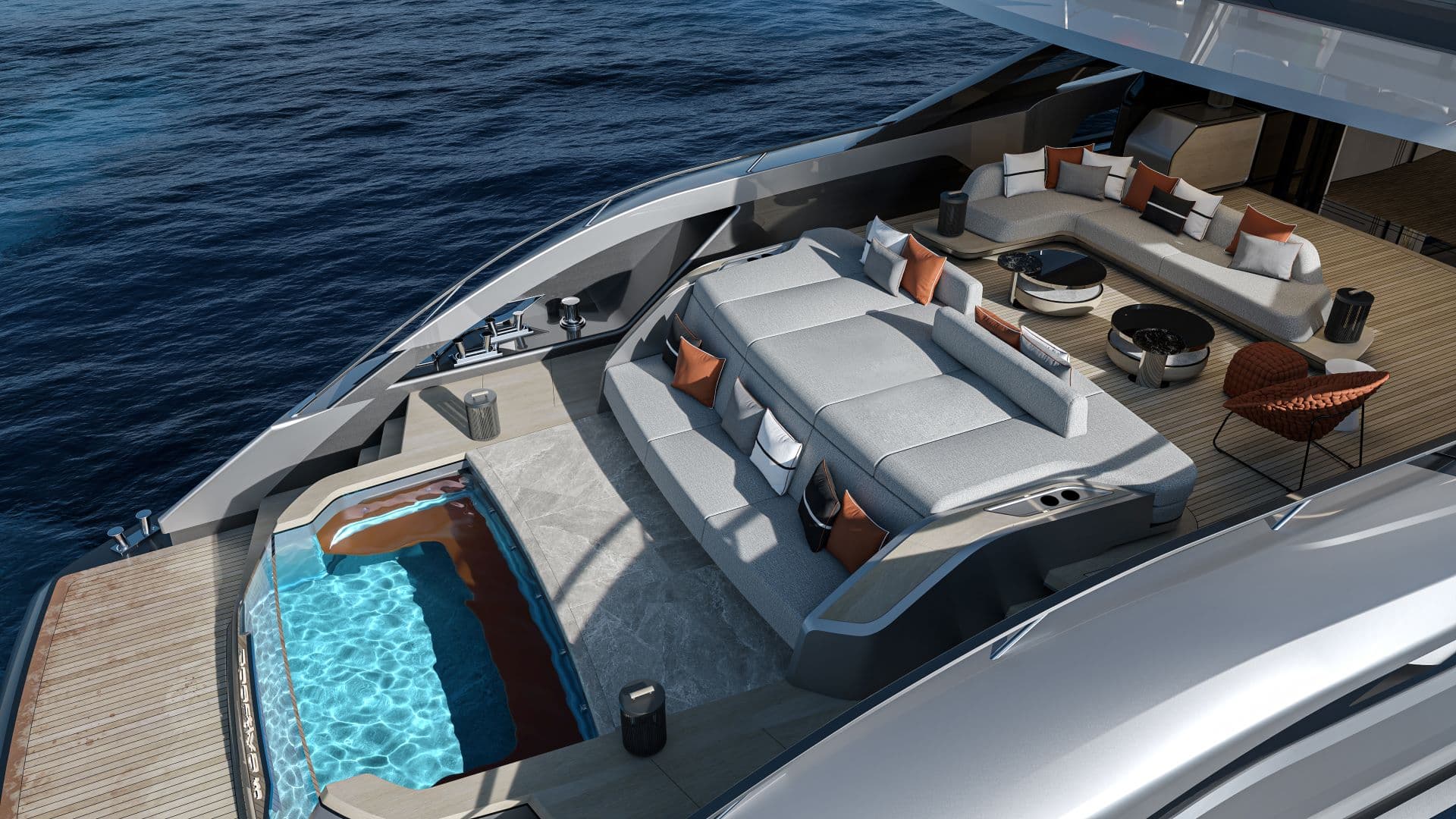 Standing at the stern, we immediately notice an open cockpit thanks to three large terraces that slope towards the sea and where, starting from the top, are respectively placed: the living area with sofa, chairs and a sizeable sunbathing area, the swimming pool with relaxation bench overlooking the sea and natural-stone effect passageway, and finally the platform under the sun. The bow hides a proper relaxation area with fireplace and Jacuzzi which can be alternatively transformed into a cinema room.
The upper deck has been stretched to its maximum to fit naturally into the sleek line of this model. Certainly, one of the largest in its category to ensure maximum livability and versatility, it includes a dining area for 10 people, a spacious living area with sofa, bar and a second relaxation area, very panoramic, positioned at the very bow end.
The main salon opens onto the bar and then gives way to the sofas and dining area. The large fully opening floor/ceiling windows combined with the balcony, which can also be opened on the port side, provide an exceptionally enjoyable sea view.
The owner suite is located amidships to optimize the maximum beam of almost 9 metres and includes a walk-in closet with vanity, double bathroom with large central shower, sofa on the port side and opposite lounge area fitted with floor/ceiling windows combined with large opening terrace.
Two 3440 kW MTUs will push the boat to a maximum speed of 32 knots and guarantee a cruising speed of 26 knots.
Photos & video Palumbo