Tommaso Spadolini is able to reveal the sumptuous detailing that went into his design for the interior of 56m superyacht My Legacy. New photography shows how Spadolini and his design team drew inspiration from the luxuriousness of the past. The yacht's owner wanted a palette of rich reds, blues and gold to contrast with the contemporary exterior lines of his new yacht.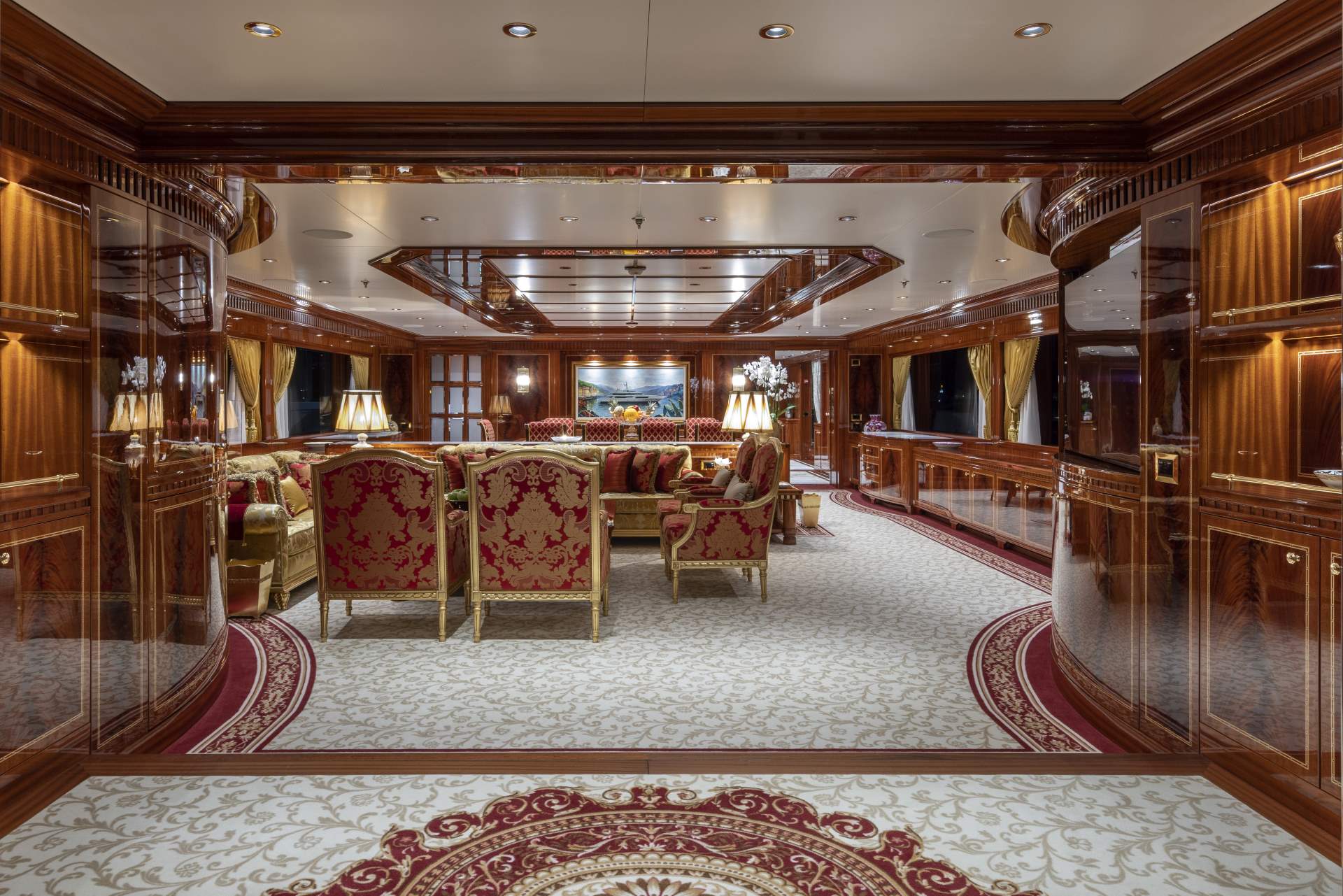 It took hundreds of hours of research to source the woods, marbles and particularly the brocade that make up the lavish interior of this yacht. And Spadolini's genius in this project has been twofold. First, he has made masterful use of artisanal contacts built up over a long career in yacht design mixed with those provided by the shipyard. Almost every element of the interior required the sort of craftsmanship that is becoming rarer and rarer.
And second, his rigour in identifying, customising and matching the materials and colours used have created a consistency of styling which is thoroughly modern. It is this alliance of traditional skills and materials with a contemporary eye for detail and perfection which has produced such a stunning result on My Legacy.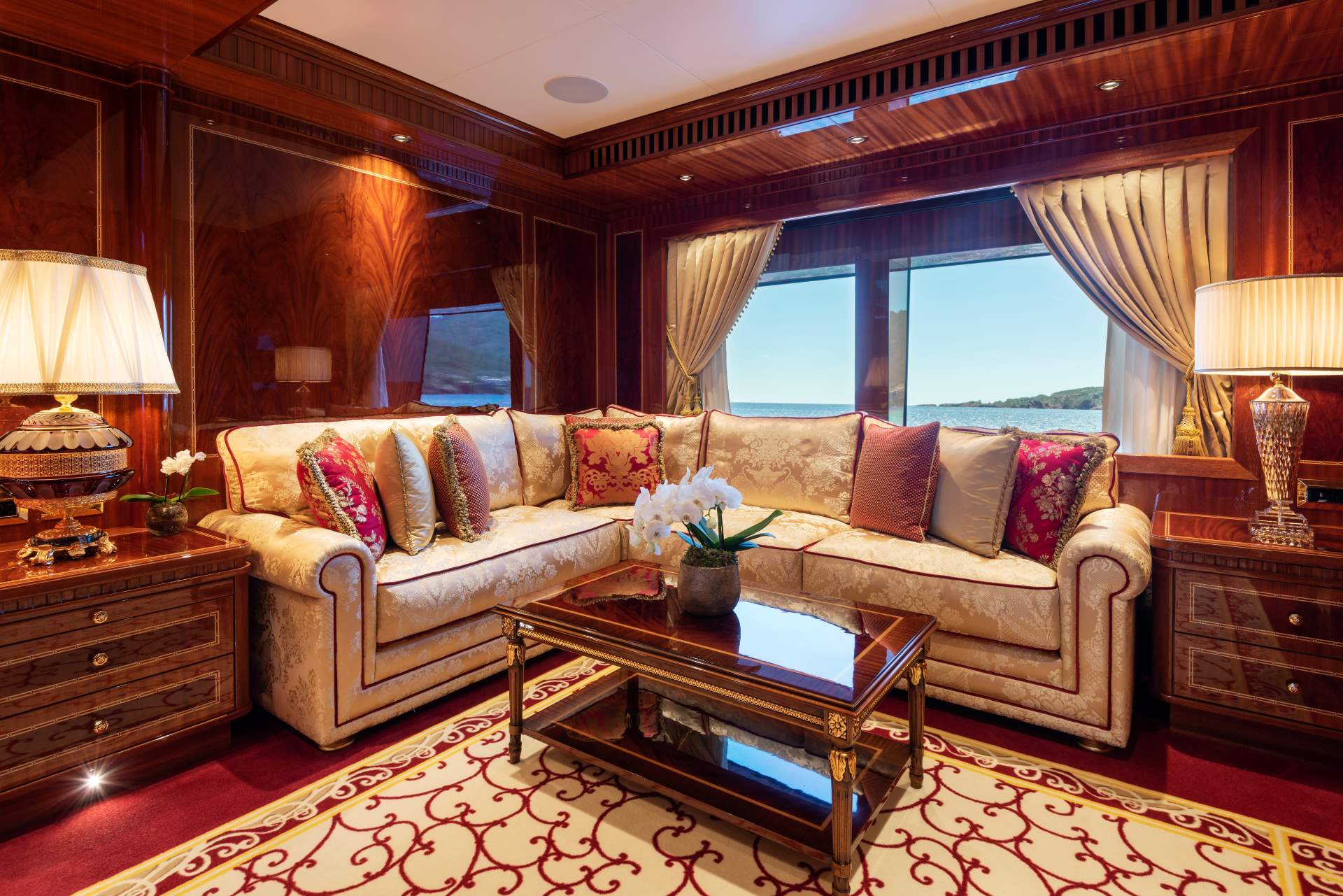 My Legacy is a four-deck yacht built by Codecasa to modern lines developed in house. She is a totally custom build, with lots of dark glass visible from the exterior and a sleek, dynamic aesthetic.
Spadolini explained: 'The owner loves Italian craftsmanship and wanted a handmade interior that reflected a cultural love of sumptuosness and opulence. We have made this clear from the moment you step inside the main saloon, where the armchairs are upholstered in ruby red and gold brocade, with lots of gilding. Meanwhile cabinetry panels are in extremely high gloss mahogany with a briarwood centre whose patterns resemble palm trees. The effect is breathtaking.'
The owner's apartment, comprising two cabins and a private lounge positioned forward on the maindeck, continues this red and gold theme. Exceptionally, for a yacht of this calibre, the VIP cabin on the deck below is fitted out to an identical standard as the owner's accommodation. Stretching the full 10m beam of the boat, this cabin takes blue and gold as its chief protagonists, while the remaining two guest cabins are in beige and gold.
Photos The Really Good Media Company & Giovanni De Stefano
No tags for this post.