With a little help from our friends at Merk & Merk, one of the most successful repair and refit service in the Adriatic, we'll teach you how to get your boat ready for the summer season
As all boat owners know, meticulous maintenance is the foundation for a good cruising season. Learn how to perform basic maintenance on several key boat systems and parts (hull, electronics, engines) and prepare your boat for the upcoming season.
Merk & Merk is a repair and refit service company located in the fishing village of Tribunj, in the center of the Dalmatian coast. They have been in the business for 15 years, and have come across every problem one might have with any part of a boat – fiberglass, electronics, mechanical parts, joinery. Yacht maintenance is a year-round endeavor, and any owner who wants to keep their boat in top shape in every aspect (and ready to be sold) knows how much effort it takes.
Preparing boat for summer at Merk & Merk
Those who don't have that much time can opt for yacht management, and let the experienced team at Merk & Merk take care of everything, including paper work, crew management, or charter management.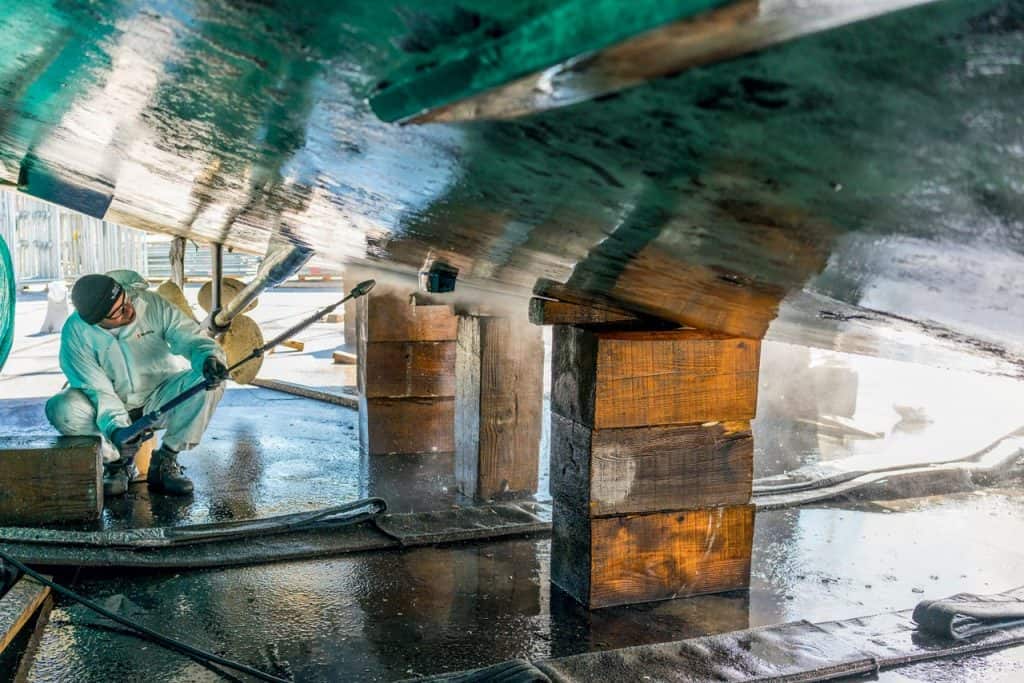 'This year is a bit unusual due to the global situation, but things are slowly getting back to normal. Preparations for the summer season have begun, clients want their yachts to be ready, and Merk & Merk are at their disposal for any part of that arduous task', says Julian Merk.
Just like before every summer season, at Merk & Merk they are working at full speed. The long list of services include underwater hull protection (anti-fouling, zinc anodes), cleaning and painting of metal elements, like propellers, trim tabs or stabilizers), washing and polishing, cosmetic repairs to gelcoat, refreshing of teak deck and other wooden surfaces, testing of all systems and test rides.
'Boats and yachts have been standing still longer than usually, so our advice to every owner is to check every important system, and then bring their boat to our shop for a check-up. This will save them a lot of time and prepare their boats for the joys of summer', explains Julian Merk.
Every client gets a very detailed offer for the service or maintenance, and after that they choose what they want done. We focus on keeping the offers and invoices as detailed as possible, so the client can use them as service history record and future reference. The service history can be a valuable asset in case of resale. Here is what experts at Merk & Merk have to say about basic boat maintenance.
Hull: annual anti-fouling coating is imperative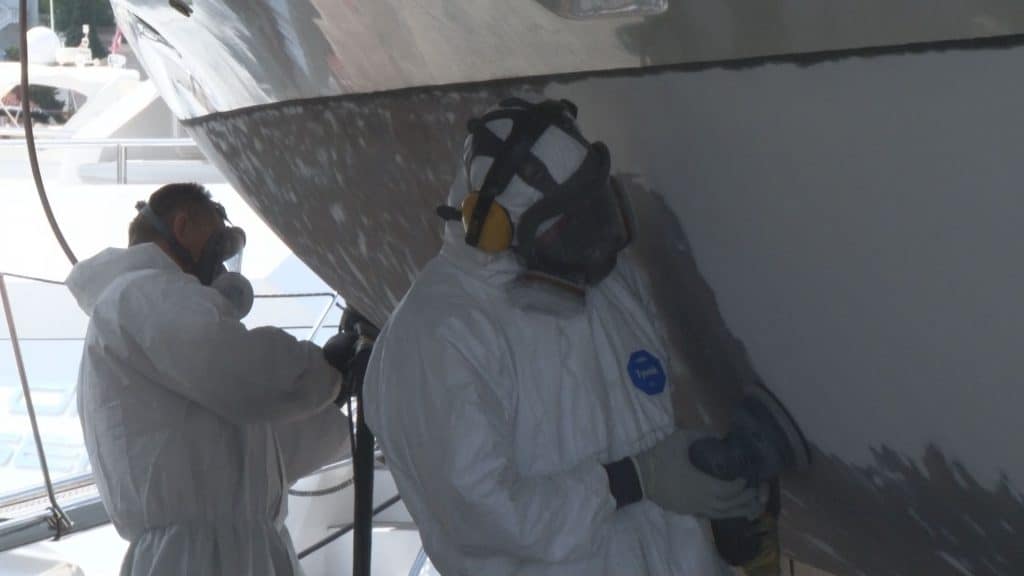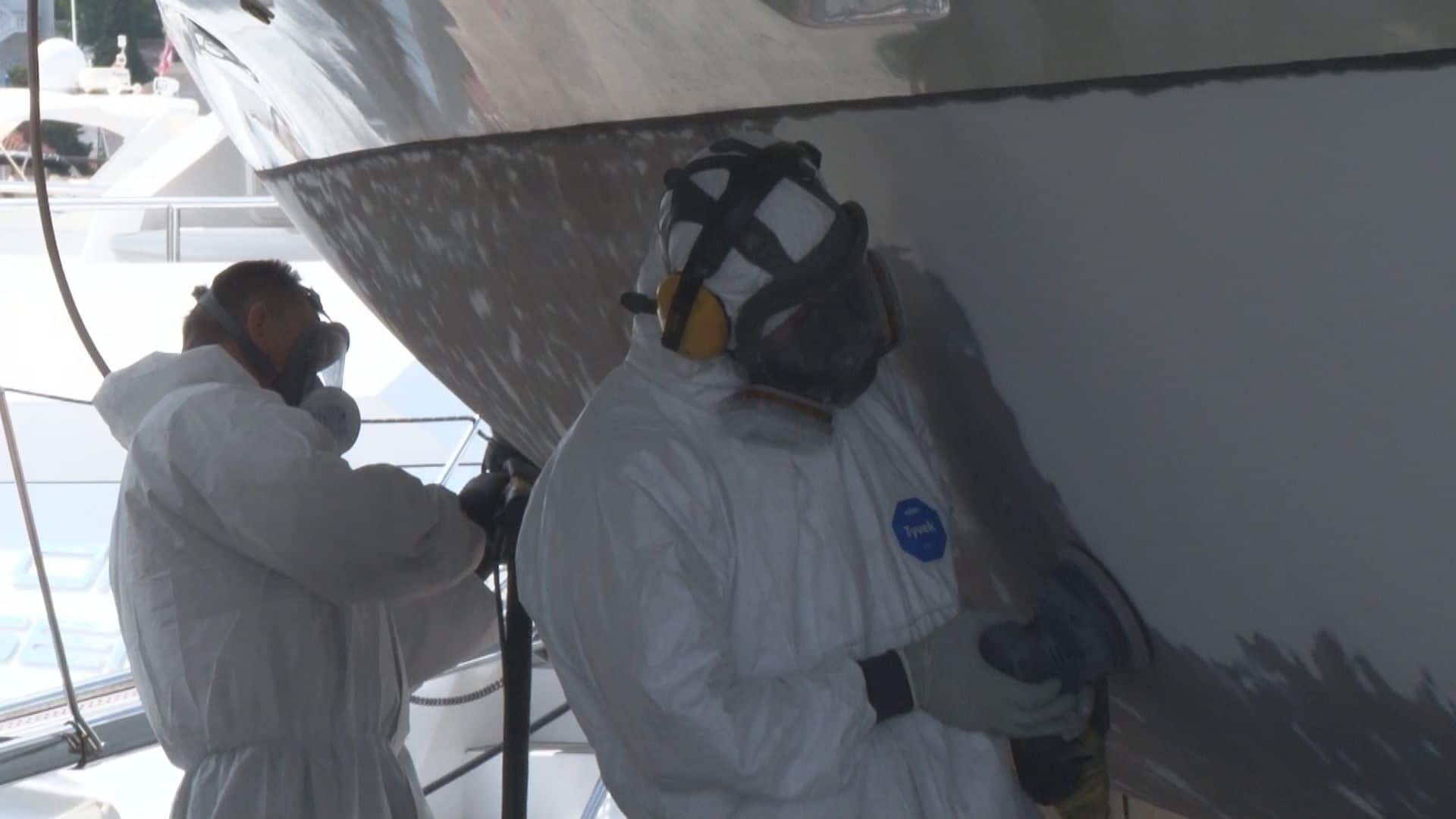 The most important measure boat owners have for keeping their boat in good health, so to speak, is annual application of anti-fouling coating (anti-vegetative coating) and installation of sacrificial anodes. The type of anti-fouling coating is selected according to the boat type – sports cruisers usually need hard coating, while most leisure yachts need soft coating. The purpose of the anti-fouling coating is protection of the hull against aquatic organisms like sea grass or mollusks who latch onto the hull, slow it down and increase fuel consumption. Anti-fouling is the most common maintenance need and every owner is aware of its importance.
The long list of services include underwater hull protection (anti-fouling, zinc anodes), cleaning and painting of metal elements, like propellers, trim tabs or stabilizers), washing and polishing, cosmetic repairs to gelcoat, refreshing of teak deck and other wooden surfaces, testing of all systems and test rides
Sacrificial anodes – as their name bluntly explains – are the heart of every galvanic system that protects submerged metal parts of the boat from corrosion. The anodes, or zincs, as they are sometimes called, are literally sacrificed – as they are softer than other submerged metal elements (propellers, thrusters), they corrode faster and placed on strategic parts of the hull to attract galvanic action. A one year-old zinc anode shows the effect of corrosion quite literally – proving if it wasn't for the anode, corrosion would have had effect on vital parts.
Both anti-fouling and zincs are imperative and crucial for the health of your boat. Other works, like washing and polishing, are cosmetic, but recommended. Weather conditions all leave their mark on the parts of the boat above the surface, and proper removal of those marks guarantees visual satisfaction, as well as delays further damage. Should you notice any cracks on the hull, do not attempt to repair them on your own, but call an expert no matter the size. Even the thinnest and shallowest cracks can be a sign of structural issues.
Engine: inboard and outboard engine maintenance
Another imperative task on every seasonal to-do list is engine maintenance. All engine makers supply maintenance protocols for their products. Merk & Merk are licensed service point for Volvo Penta marine engines, and experienced in maintenance of engines of all major brands. The most basic engine maintenance, to be done annually, includes oil and filters change, no matter the engine hours. Other vital elements to be checked during engine maintenance are belts and cables, and the maintenance should always include checking for leaks.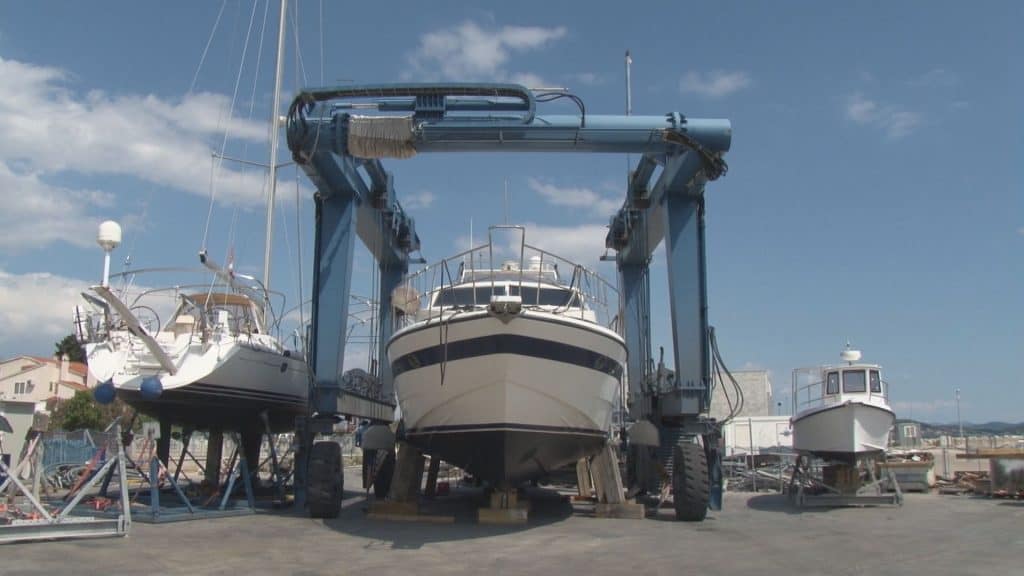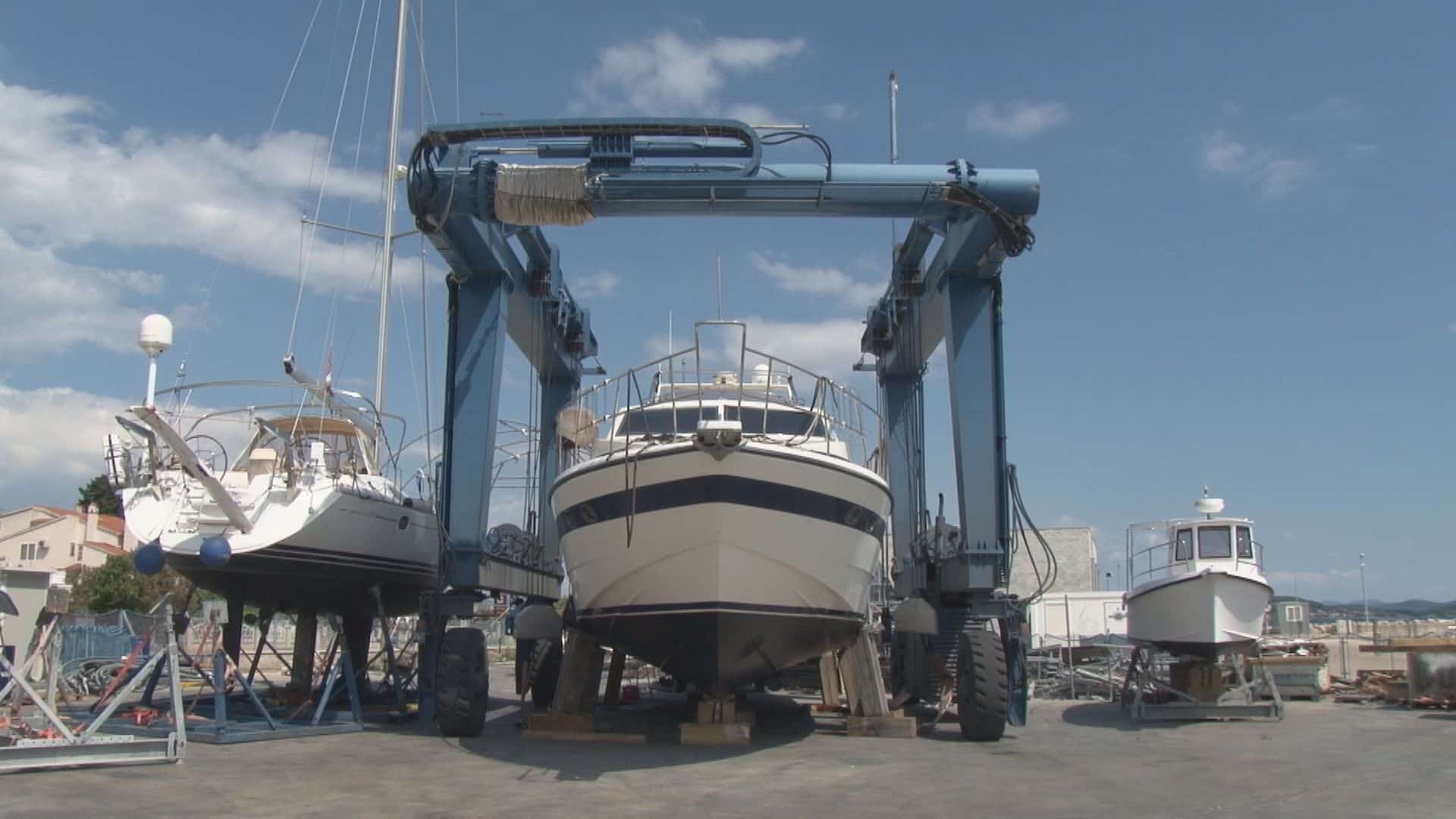 At Merk & Merk, Volvo Penta engines are checked also by using Volvo Penta diagnostic tools, which show both current issues and suggested check-ups. Engine maintenance should also include control of valves, injectors, cleaning of heat exchangers and other operations listed in the official protocol supplied by the engine maker. This type of check-up should be made after 200/500/1000 engine hours, or after a certain number of years after first engine use. In the case of petrol engines, plugs should be maintained clean and new for seamless operation. Owners of boats powered by outboard engines must remember to check their protective casings, as any cracks can lead to engines being exposed to water or salt. At Merk & Merk they are very strict about using original parts and perform check-up at intervals suggested by the engine maker.
Electronics: pay attention to age and condition of batteries
Electric and electronic systems are to the boat what blood vessels are to the human body, so it is little (to?) wonder they are very complex and usually difficult to access. Electricity on boats can be created by generators or supplied from the shore (alternating current), or produced by the boat's own batteries (direct current).
As boat systems use different types of current, all boats are equipped with a number of converters – which, in use all the time, are the most likely to have issues. The most common mistake made by boat owners is replacement on only one malfunctioning battery in a group: it is best to replace the entire group, to ensure problem-free performance.
Useful tips for DIY maintenance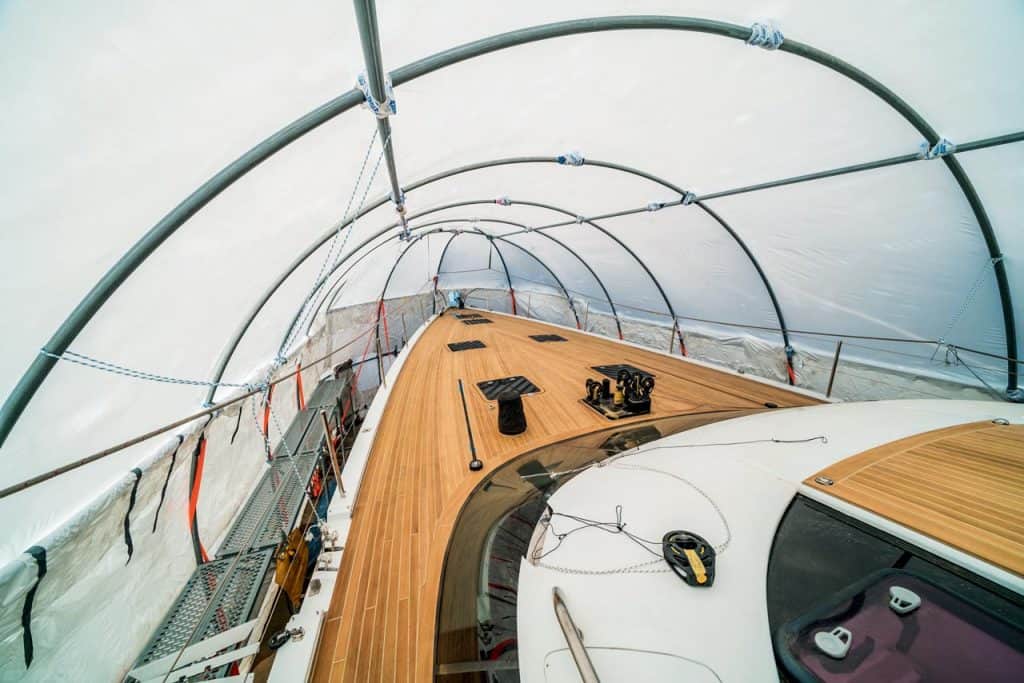 Although Merk & Merk are at your disposal at all times – and they love what they do – they are aware that many clients love working on their boats, as well. Everyday maintenance done by the owner is the most desired addition to annual check-ups performed by professionals, so here are some of their tips. Regularly wash the hull of your boat with fresh water, or even better, purified. Don't forget to wash your hull after every cruise, as that is the best way to make sure the effects of polishing are long-lasting. If you have any technical issues, don't address them yourself, but contact a professional. Regular maintenance ensures high resale value, as well as satisfaction of both the seller and the buyer – which is exactly why experts at Merk & Merk recommend it.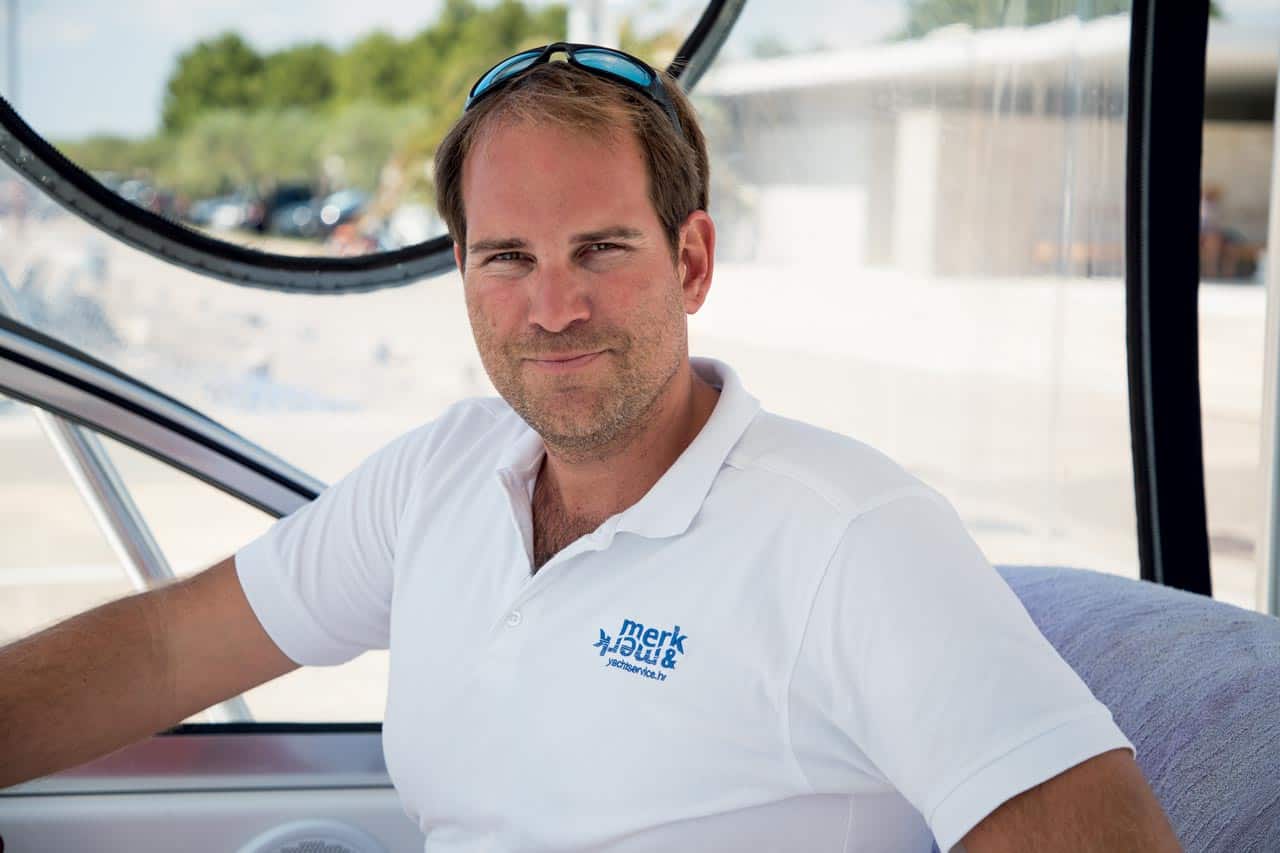 If you would like to receive news from Merk & Merk, please click here.
I would like to be contacted by Merk & Merk service specialists