Princess 30M review: The smallest M-class beauty
Out of the several Princess models exhibited at the Düsseldorf show, the lovely, classy Princess 30M had it's world premiere, and also turned out to be the longest yacht of the show
The latest model of the appealing M Class has all the charms that graced her longer sisters, the lovely 35M and 40M – but on smaller scale. Available with four or five cabins, the Princess 30M is a classy, stylish yacht.
Princess 30M design
Taking aesthetic cues from mega-yachts, the 30M has an interior designed by the Princess Design studio with featured accessories by Fendi Casa, but her excellent taste is in no way her best feature. Impressively thought-through in every detail, the yacht has light, serene interior and inviting exterior.
The fully protected aft cockpit (furnished with a teak table and a sofa) may be somewhat smaller than on similarly sized yachts, but it is designed to merge with the main deck salon into one generously sized living space.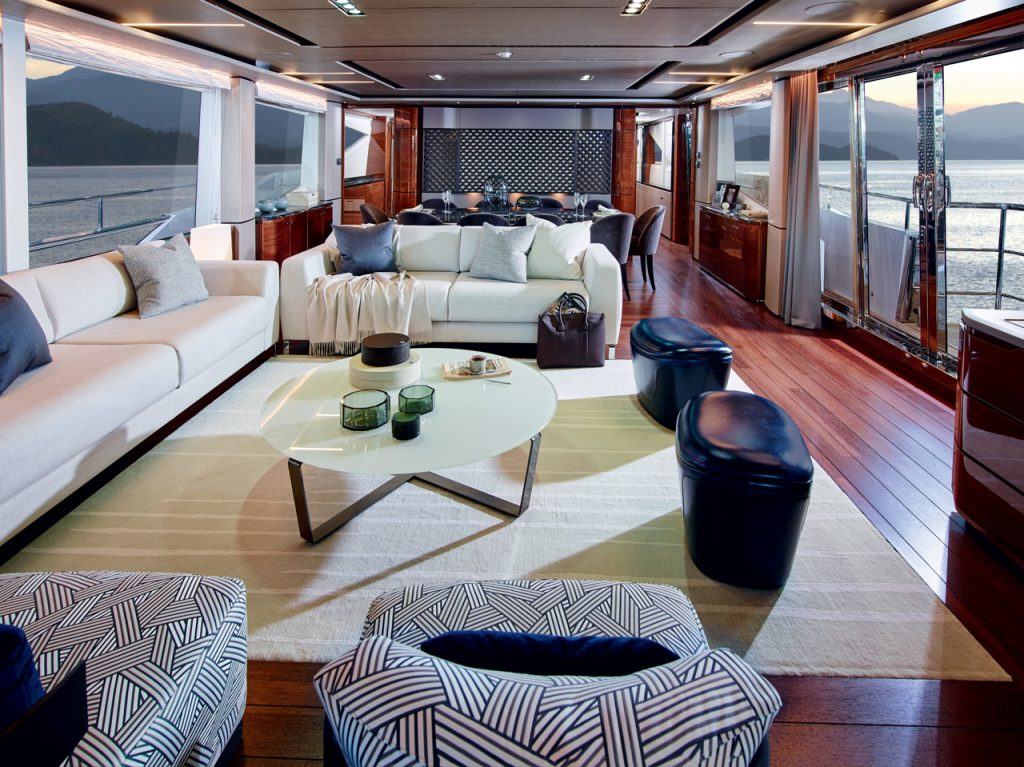 The saloon is elegant, bathing in natural light pouring in from large windows and the sliding glass doors of the balcony at starboard (optional). The free standing chairs and stools can be arranged by the owner's wish making the area more versatile. Next to the saloon, toward the bow, lies the dining area and the galley, while the front part of the main deck is occupied by the owner's suite.
The Princess 30M being a raised pilot house yacht enables this, so the space on the main deck is free to be used as master cabin forward. The cabin has large skylights and enjoys plenty of natural light that also spills in through the side windows. It has a walk in wardrobe and an en-suite bathroom with two sinks, decorated either in marble or granite.
New Princess layout
On the lower deck the Princess 30M yacht has three (or four, optional) cabins, all comfortable and elegantly decorated, with private heads. The largest of them, the aft-located full beam VIP, could be divided into two smaller cabins within minutes with the aid of the bespoke sliding wall on hull one, M/Y KOHUBA.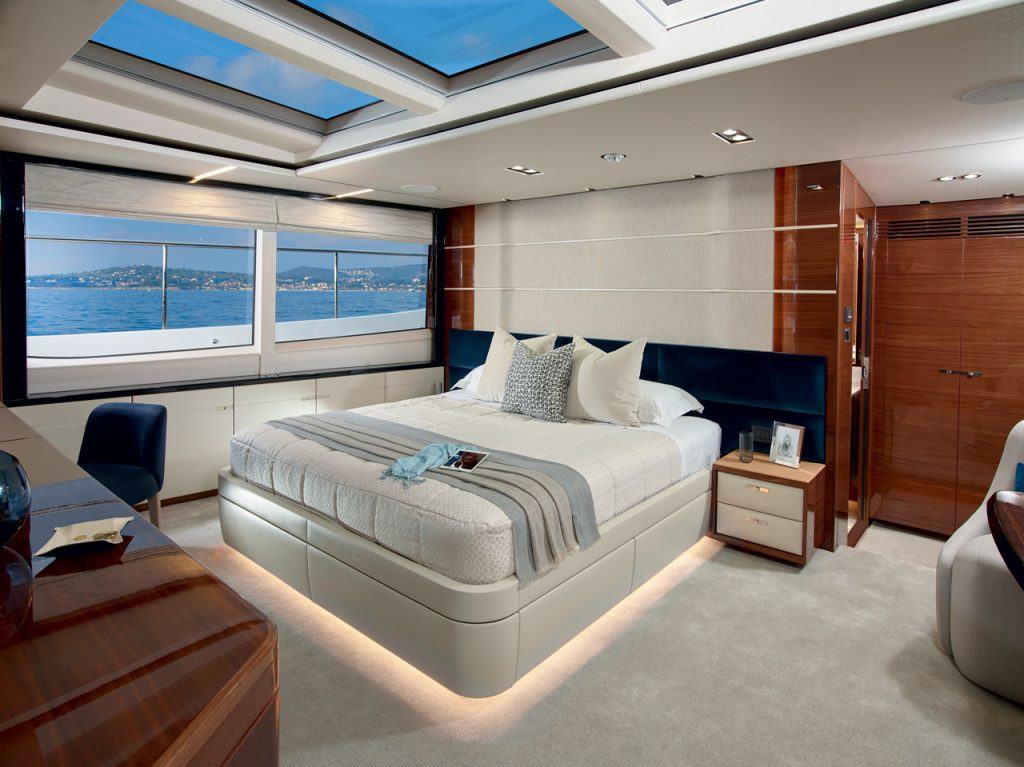 The pilot house is raised, located half way between the main and upper deck, has two seats and is directly connected to the upper deck. The fly deck hosts the secondary command post, and has a dining-lounging area with a dining table and a bar.
The bow of the fly deck can be turned into a top-deck terrace with a jacuzzi, sofas and sun beds, while another sun bed and a small serving table are on the bow. Crew cabins – two doubles and the skipper's cabin – are in the bow of the lower deck, and the tender garage is aft on the same deck.
Princess 30M is perhaps most attractive for its clever, functional layout, as well as excellent dimensions of all cabins and living spaces. Stylish and elegant, with modern, liveable and aesthetically highly pleasing interiors, this new Princess 30M has all it takes to win over many a luxury-loving yachting fan.