All major yacht builders offer gyro-stabilizers as part of their extras list. Most popular across all types and brands of yachts are those designed and made by Seakeeper
Some of us find waves fun or even calming, but most of us will react differently to rolling or pitching – even at anchor in a peaceful cove, in line for tank refueling, rolling and pitching is a problem nobody wants to encounter. Best case scenario – it startles you. Everything else – appliances and dishware flying around, passengers stumbling – is more of a headache and best avoided. Although there is nothing unusual about rolling, especially on yachts with tall superstructure, we all prefer to have it 'fixed' – and that's where stabilizers come into play.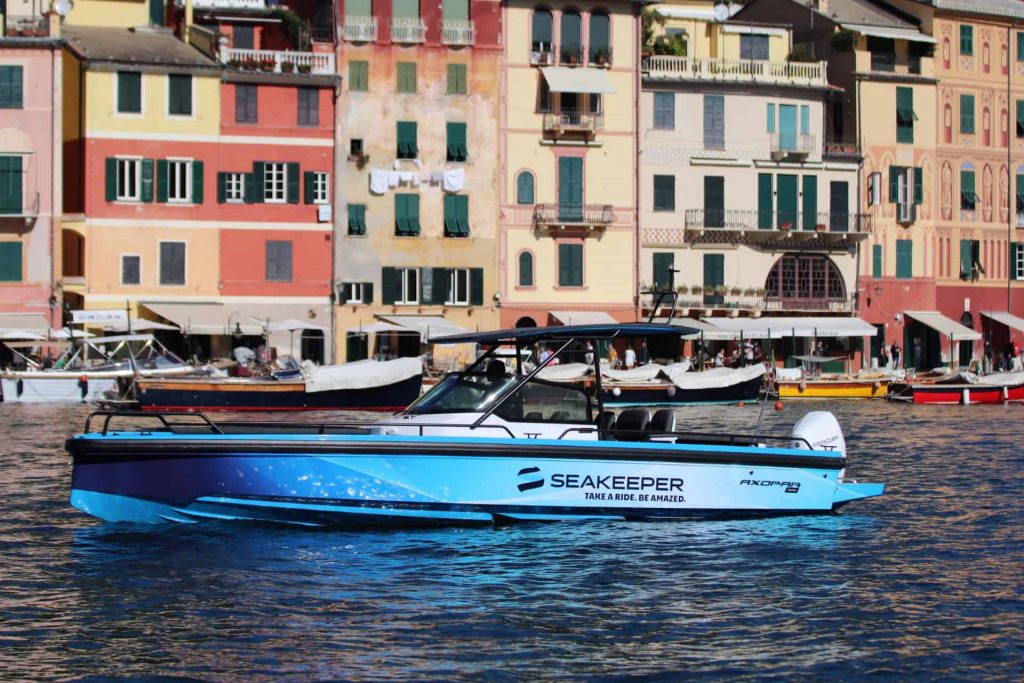 Gyroscopic stabilizers, active fins or flaps – stabilizers in some shape or form are standard equipment on bigger boats and available as extra on smaller ones. Research and development have made this technology applicable to boats 30 feet in length, especially little fishermen boats so popular in the States. Seakeeper 1, powered by a 12-V battery, work their magic in several minutes and take up no more than 50 cm x 50 cm of space. Installation of this kind of stabilizing system is a good idea even if you only use your boat occasionally, for diving or fishing.
Some form of ship stabilization has become standard ship equipment, and installation of stabilizers during yacht refit is simple and very effective
They work on a simple principle: they stabilize rolling by way of producing energy by rotating the flywheel inside a vacuum chamber. The obtained stabilizing power is determined by the weight, diameter and speed of the flywheel, and is measured in Newton-meters. Just like with cars, more torque gives greater acceleration, resulting in more 'anti-rolling' energy to stabilize the vessel. Like design, another trend from the automotive industry – electronic motion control, has shifted to the yacht industry.
Its benefits are obvious: rolling cancellation (up to 95 percent), less passenger and crew fatigue, increased speed, and most importantly, overall safety. Furthermore, owners often overlook the fact that up to 15 percent of speed may be lost due to rolling, which in turn leads to higher fuel consumption. Stabilizers have, almost like air conditioners in cars, become inevitable.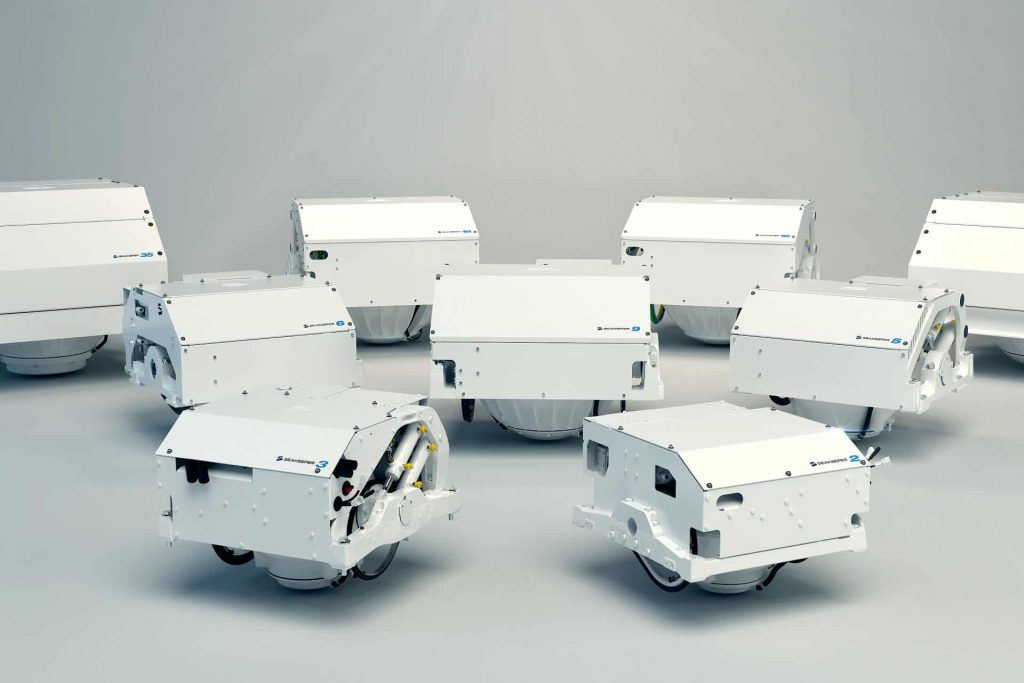 All major yacht builders offer gyro-stabilizers as part of their extras list. Most popular across all types and brands of yachts are those designed and made by Seakeeper. Thanks to their state-of-the-art technology, these gyro stabilizers can be installed on yachts from 23 to over 85 feet in length, and successfully eliminate rolling caused by waves whether the vessel is at anchor or sailing.
In the ten years they have been around, American company Seakeeper has seen increased interest in marine gyro stabilizers, both for new vessels and retro-fitting on used vessels, which counts almost 25 percent of their sales. Their compact design is their key advantage, especially in limited spaces such as marine engine rooms, and the technology used by Seakeeper allows installation of several connected units, as well as placement outside the keel line. Merk & Merk has been exclusive Seakeeper dealer for Croatia for three years, covering the coast from Istria to Cavtat. In these past three years they have installed stabilizers on many a retro-fitted vessel.
Although installation of stabilizers after the vessel has been completed is neither cheap or simple, that kind of upgrade allows more comfortable sailing, increases fuel economy and adds to resale value – which are all reasons so many yachts are retro-fitted with stabilizers. Differences from manufacturer to manufacturer include the choice of horizontal or vertical stabilization axis, natural or guided precession, and the choice between active motion control (which optimizes gyroscope torque for best performance), or passive control where the device must be turned off in difficult sailing conditions and at higher speeds.
The most popular model on the market is an active-control model with advanced cooling technology and top performance (9700 rpm), meaning it's also easily available for purchase and can easily be serviced in one of the many service licensed centers. Other than on leisure boats, gyro stabilizers are installed during retro-fit on work boats – fire and rescue boats – that come in for retro-fit installation of stabilizers.
According to Mr. Julian Merk of Merk & Merk, there is no vessel that cannot be retro-fitted with gyro stabilizers. The first thing interested owners should do is come in for consultation with specialists, to discuss number and configuration of units to be installed. After ordering the selected model order confirmation comes within 24 hours, but the delivery can take up to a month, as all units arrive from the States.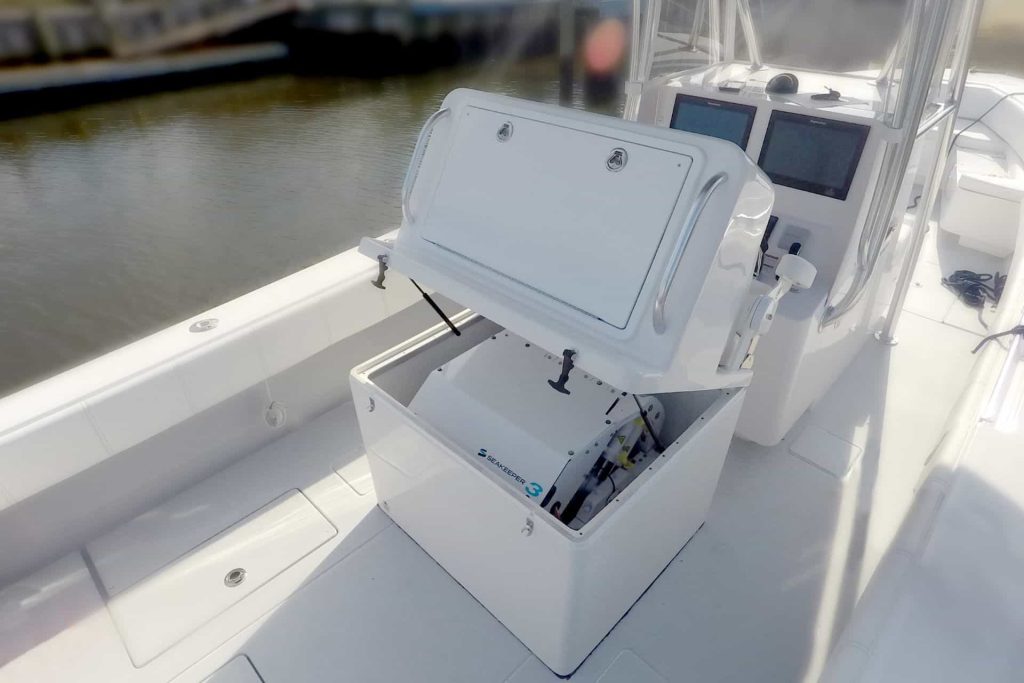 Once the unit arrives, installation specialist at Merk & Merk can install it in roughly ten days (depending on the type of the vessel), and then the vessel is ready for a test ride. Seakeeper gyro stabilizers are installed on the superstructure – the lower they are, better can they eliminate rolling. Once installed, the unit must be checked and tested regularly. Mr. Merk says maintenance is key to keeping your gyro functional, adding many new vessels up to 50 feet fail to come in for maintenance regularly, after every 1000 hours or at least once a year.
Such laziness cannot be justified, seeing how steep the price of stabilizers is – 100.000 – 200.000 euros – and how badly they can be damaged due to poor maintenance. Expansion vessels or batteries, the marine water circulation system, parts of the refrigerator made in zinc – those are the components that guarantee both safety, and longevity of the system. Every unit follows a unique maintenance cycle, so the smartest move is to come in for consultation.
Specialists at Merk & Merk tell us they have even had cases where units needed first maintenance after three years – one year after the expiration of the two-year guarantee. Owners of vessels with installed Seakeeper gyro stabilizers all agree on one thing: once you go gyro, you never go back. Even if you primarily use the system at anchor, there's nothing like a good night's sleep on a calm vessel undisturbed by waves, and that is why Seakeeper is often called Wife Keeper.
Text Filip Bubalo
Photos & video Seakeeper