One of the Technohull SV909's key facts is its super ventilating hull form that assures a soft ride even at high speeds and reduced fuel consumption. This shape works by allowing air to pass below the three step hull, so when it begins to plane the air creates a cushion that reduces water resistance, optimizing the RIB's performance and reducing fuel consumption. The deep-V shape also gives it a precise smooth ride through the waves even at slow speeds, coupled with excellent maneuverability.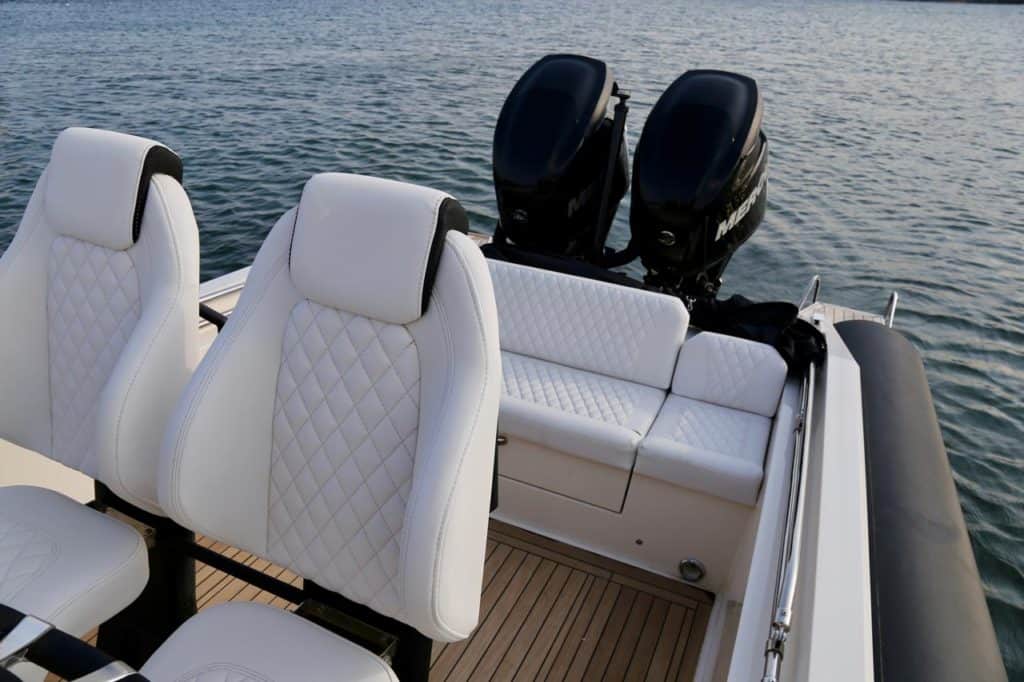 Length overall is 9.05 meters, and the beam is 3 meters. The RIB displaces 1,750 kg and offers a layout that emphasizes simplicity and ergonomics. The forward part features a sun bed that continues aft along the tubes. Amidships is the ergonomic console with a full compliment of instruments, and includes the possibility to mount a Smart Central Consol Touchscreen and a sporting T-Top.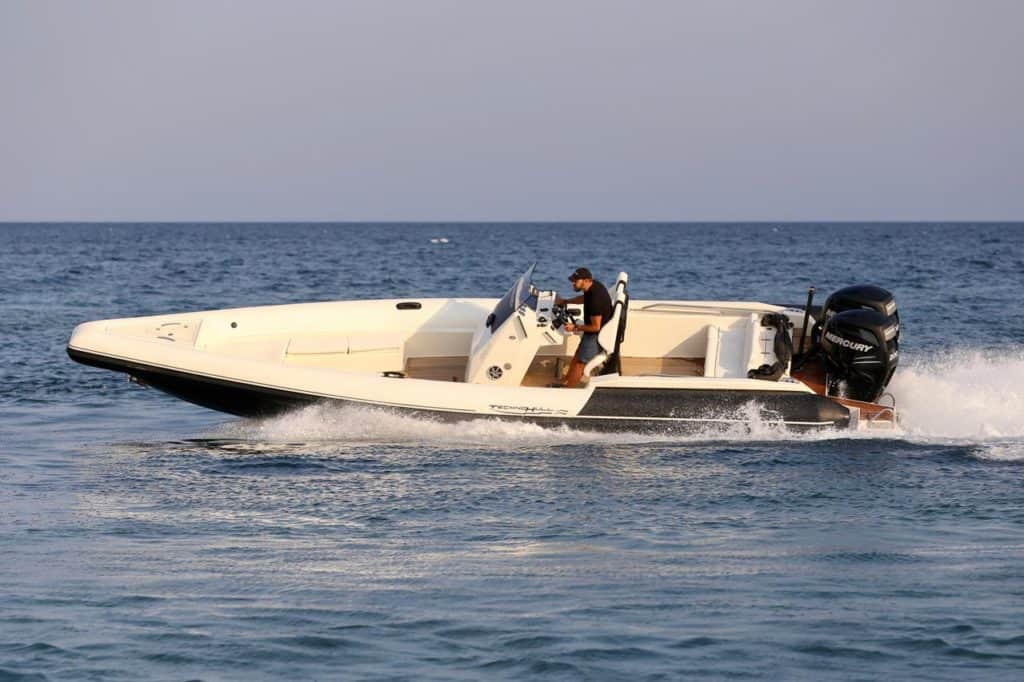 The aft layout can be altered based on the motorization options: the Technohull SV909 outboard version includes a classic full-beam settee, that converts into a sun-bed over the engine room with the inboard engine option. With two lateral stern platforms it's easy to go for a swim and climb back aboard – many custom options are always available.