Designed by Vripack and built by Steeler, it is the world's first electric fully loaded steel trawler for a sustainably-forward, live aboard owner.
At 18.6m in length, the Steeler 61S falls into the pocket yacht category. Delivered in the summer of 2022, it is the Norwegian owner's second Steeler of a similar size. But this time, he wanted his yacht to be full custom, electric and double the volume. Of utmost importance was an open plan, single level, supersized living area, which Vripack achieved by eliminating the side decks.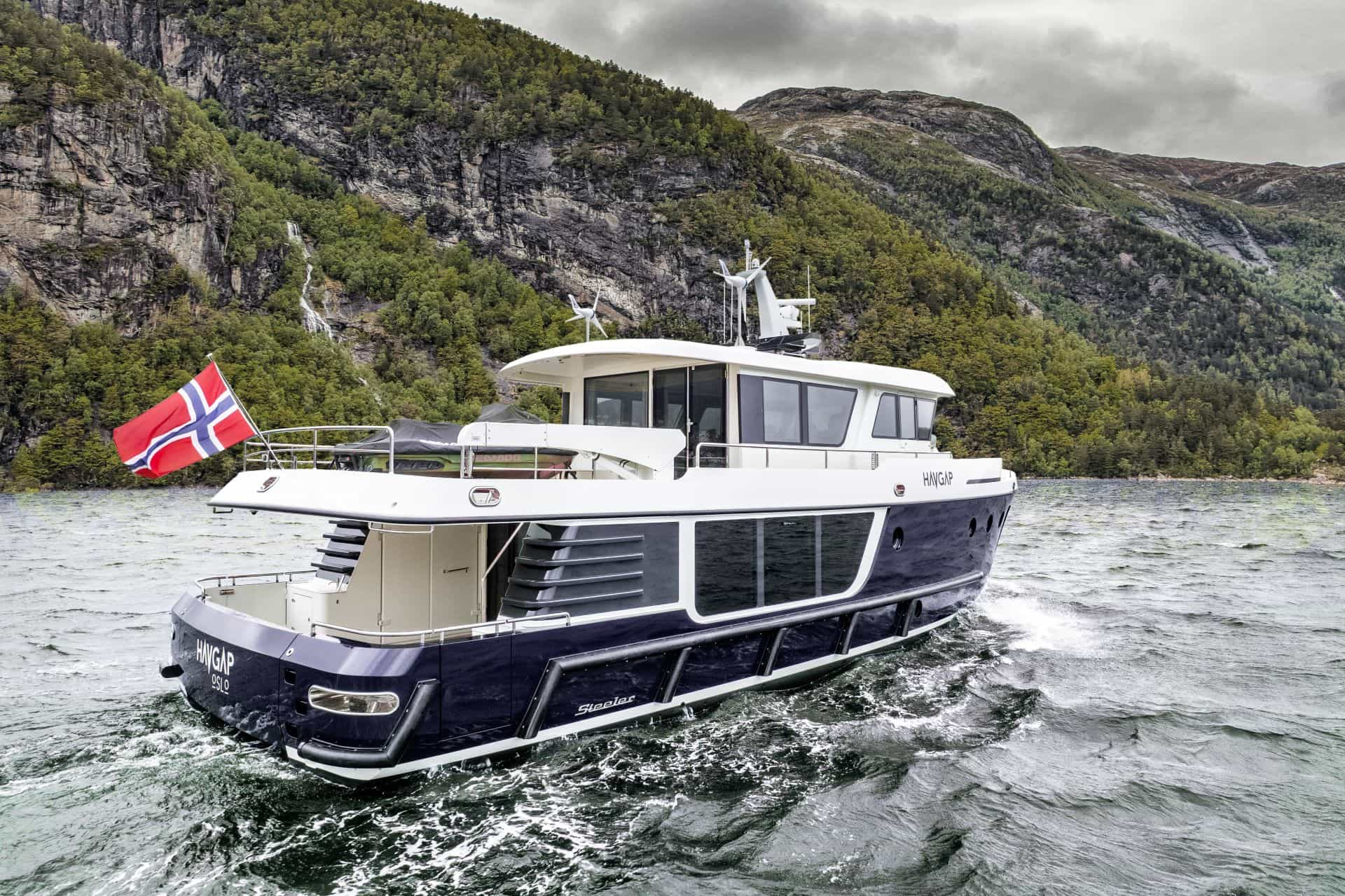 'A key stipulation from the owner was to ensure the main living area fell on one level,' says Bart Bouwhuis, co-creative director at Vripack. 'He was really focused on creating an architectural style home at sea, and with 80% of the interior given over to his living space, that's what the Steeler 61S provides.'
The full-beam layout, which extends from the swim platform forward, gives the owner full command of the saloon, galley and master bedroom on a single level middle deck. Stretching over the entire length from fore-to-aft, without any stairs or height differences, it provides a waterline connection to the outdoors.
On the top deck, the wheelhouse enjoys an asymmetric helm close to the starboard door. It allows the owner – who self-pilots the boat – to step outside and look over the edge. Likewise, the aft cockpit with a fold-down transom hatch bleeds directly into the main salon. This allows for direct access on and off the tender, while mounted fendering make the boat super practical when mooring and docking. On the split level lower deck, there are two guest cabins with a shared bathroom.
On taking delivery, the owner enjoyed a shakedown voyage around Holland before heading up to his homeland of Norway to cruise the fjords. In true Viking style, there is a (heated) plunge pool on the foredeck, while the interior takes on a Scandinavian vibe. Understated cabinetry and joinery provide a framework to the great outdoors, with a floating staircase and slatted wall panels that shine natural light into the interior and allow guests on the main deck to maintain a connection with the helmsman.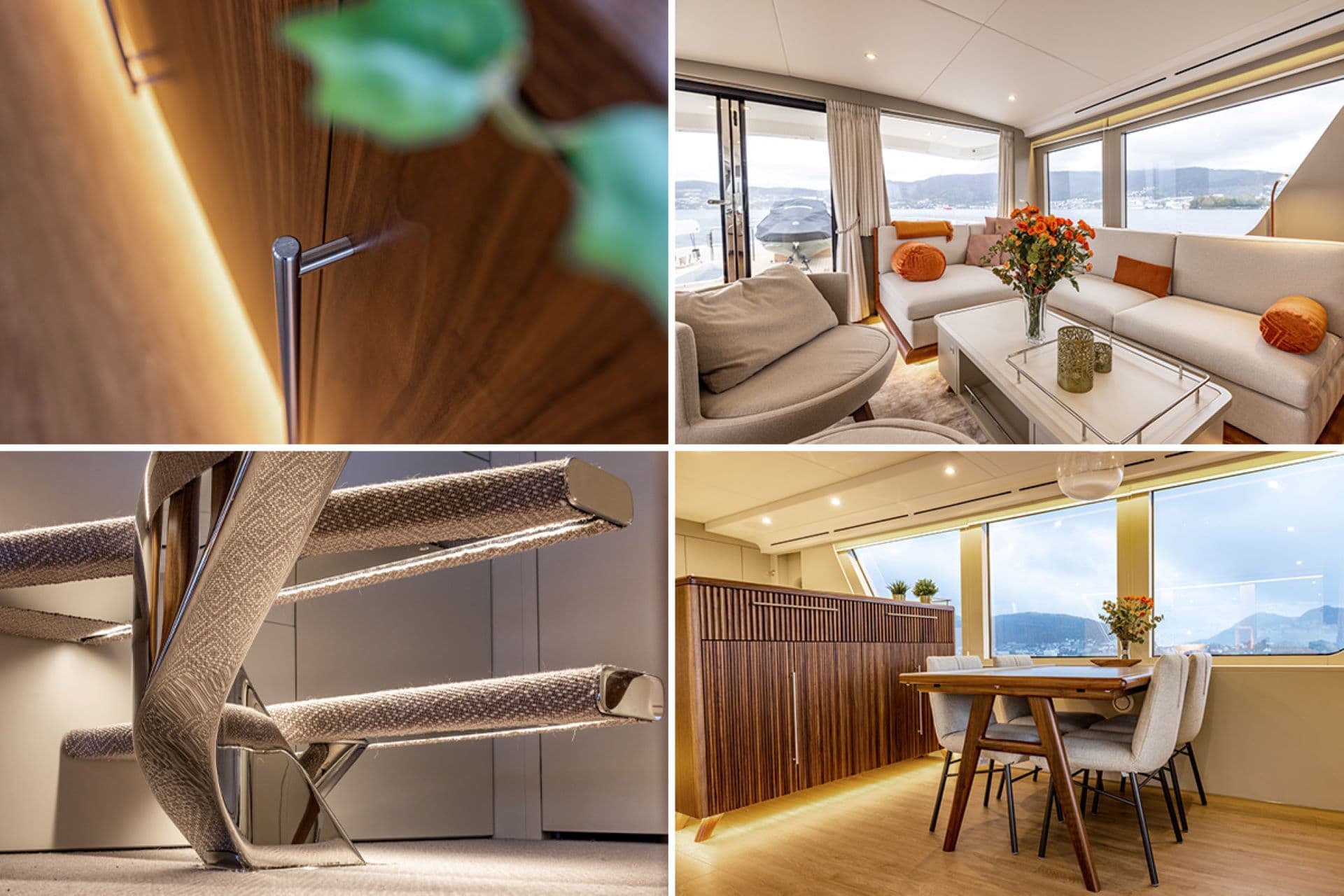 Sustainable materials, such as steel, wood, leather and composite teak decking, give a nod to the owner's determination to employ a lighter carbon footprint, though the biggest sustainability breakthrough lies with the boat's propulsion and slow boating efficiency. Though equipped to run a 75kW diesel generator, the Steeler 61S Electric is also equipped with a 90kW electric propulsion motor and can run on shore power.
When cruising at 6 knots, the boat averages a 2000 nautical mile range. Solar panels and windmills mounted on the roof help to feed the 184kWh battery pack.
Photos Vripack
No tags for this post.