U-Boat Worx has released the interior design for the Nautilus Yacht Submarine, created in partnership with world-renowned design firm, Officina Armare.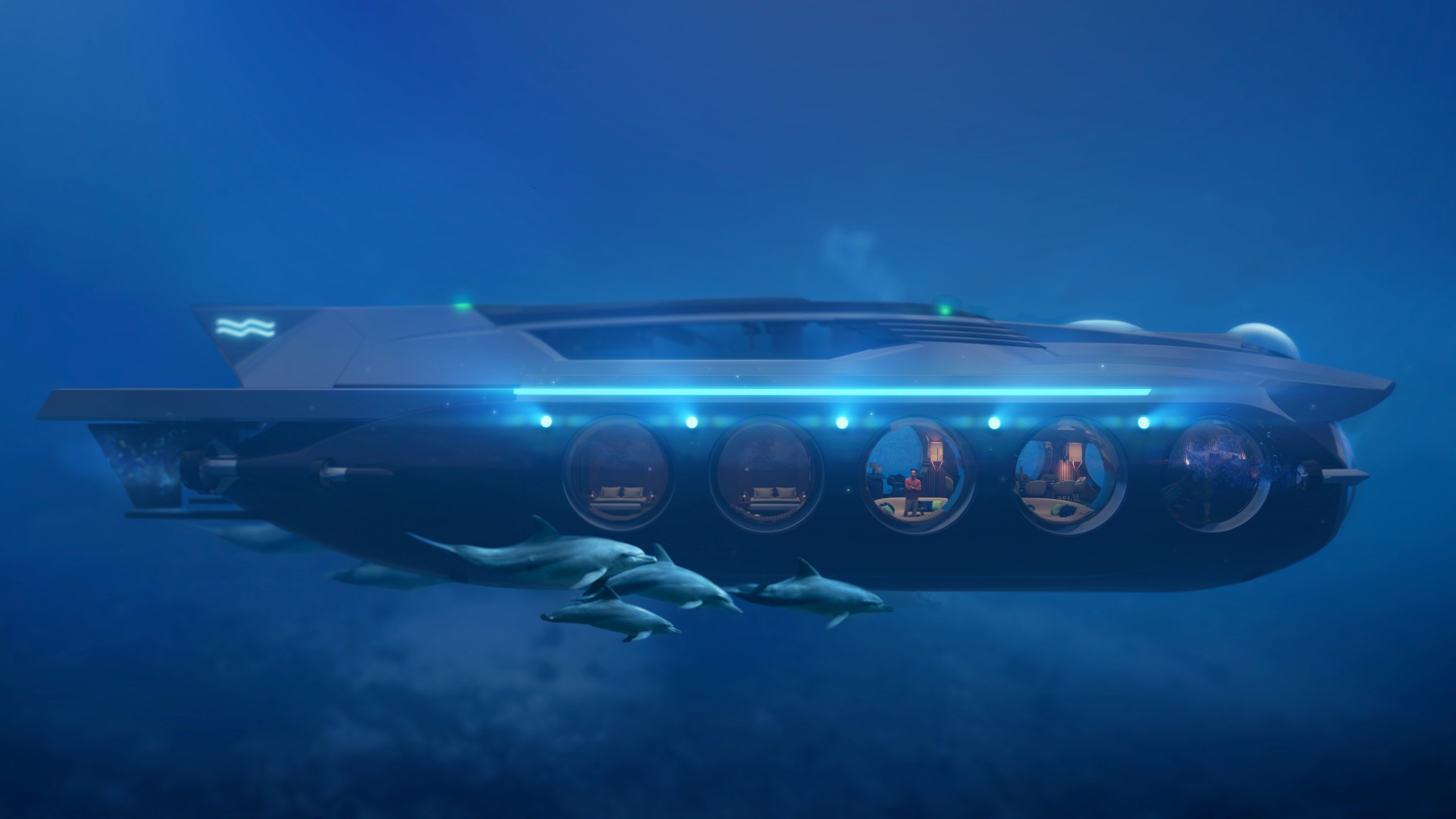 The Nautilus serves as both a private yacht and a fully functional submarine, capable of diving up to 150 meters and covering a range of 3,200 nautical miles.
The superyacht submarine is the ultimate blend of technology and luxury, and its interior is no exception. With a focus on comfort and contemporary style, Officina Armare has created a spectacular space that seamlessly integrates cutting-edge technology with elegant design elements.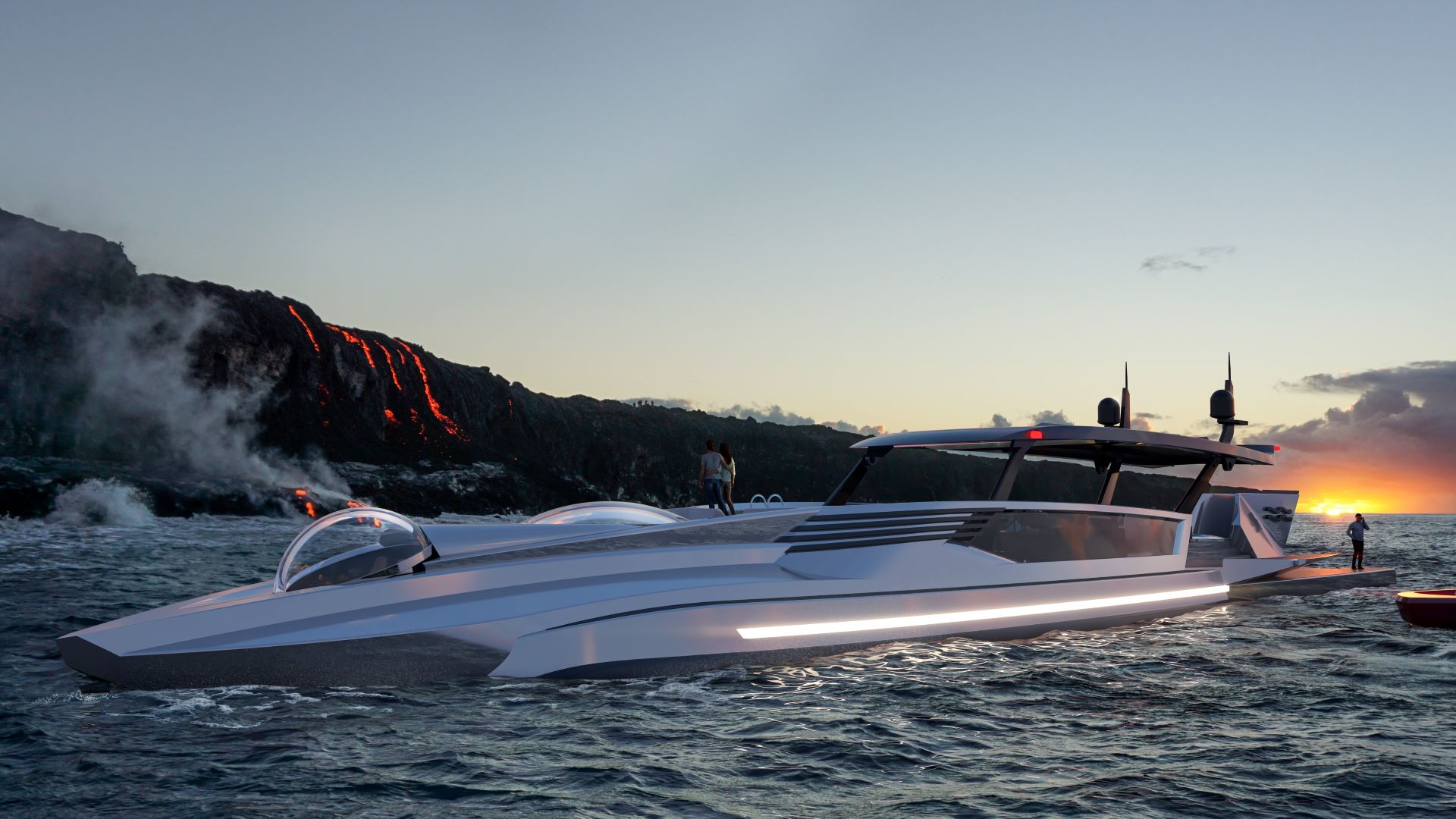 The Nautilus features spacious, beautifully appointed guest rooms, a stunning master cabin with private en-suite, and a Mezzanine Observation Lounge that provides panoramic views of the underwater world. The central space – the Saloon – is the perfect place to relax, entertain, or work.
The main deck lounge and foredeck lounge are also ideal spots for guests to unwind and enjoy a drink while floating and cruising at the surface.
The Nautilus is equipped with a state-of-the-art gym complete with a treadmill, a stationary bike, and weights, while its sundeck features a bar and Jacuzzi.
The diesel-electric propulsion system and lithium battery system ensure maximum efficiency.
The Nautilus has been designed to explore the most exclusive and remote destinations on Earth, making it the ultimate adventure vessel. Inspired by Jules Verne's classic novel, 'Twenty Thousand Leagues Under the Sea,' the Nautilus is a masterpiece of engineering and design.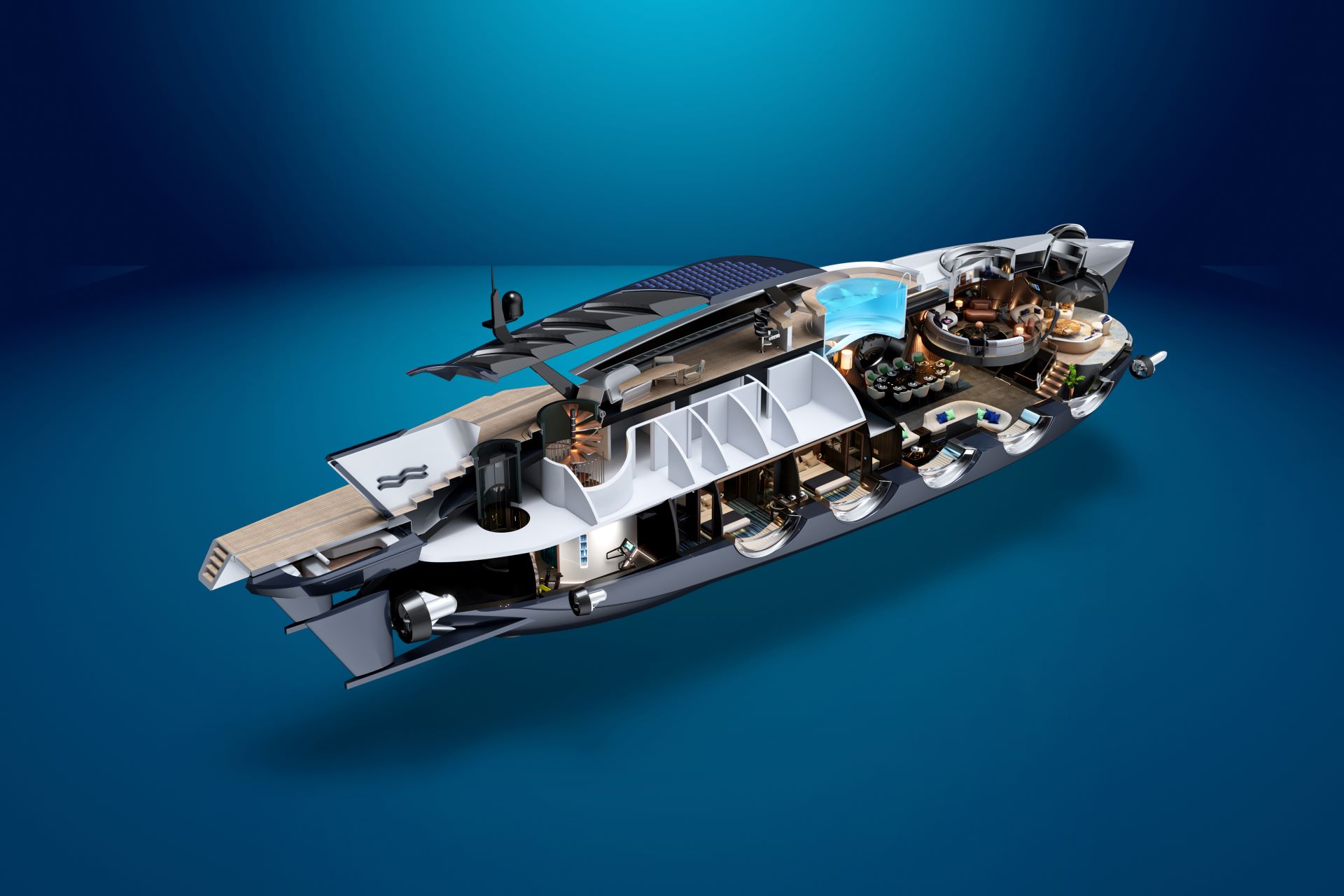 According to Bert Houtman, CEO of U-Boat Worx, 'The Nautilus embodies the ultimate combination of luxury and innovation. Our collaboration with Officina Armare has resulted in a truly exceptional vessel. Our goal has always been to share the wonders of the underwater world with people in the safest, most luxurious and comfortable way possible. The Nautilus is the realisation of that vision. We invite you to come and experience the thrill of underwater exploration for yourself, on board this one-of-a-kind vessel.'
Photos U-Boat Worx & Officina Armare
No tags for this post.