Atlantico is the latest creation by architect and yacht designer Stefano Pastrovich and built by Alia Yachts. Supporting the mother ship 55m Atlante, the boat is 27.4m in length overall with a beam of 10.2m when the fold-down side terraces in the stern are deployed. The common thread throughout the yacht is a rational aesthetic with large open-plan spaces designed to be beautiful, liveable, versatile and functional.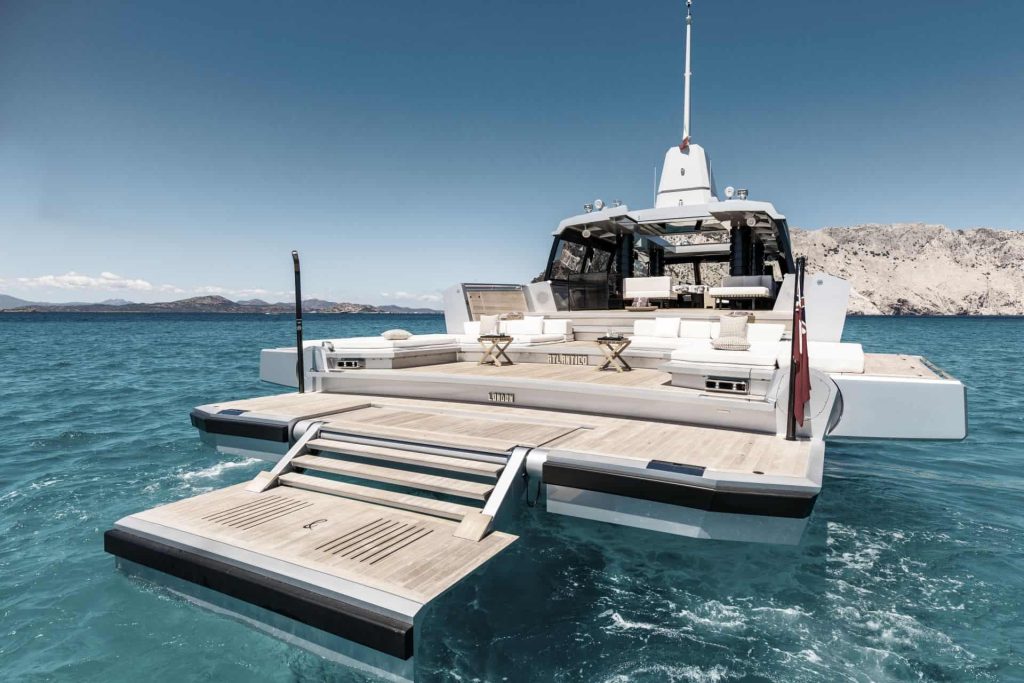 The 47-year-old Italian architect based in the Principality of Monaco is already well known for the strong architectural influence and aesthetic impact of projects such as 104m Le Grand Bleu and the 36m Wallypower. These were all projects driven by the search for new forms and concepts with the aim of pushing the boundaries of yacht design. Alia Atlantico is undoubtedly the result of the same mission: a 'breakthrough' project that has benefitted from the rare conjunction of the yacht owner's adventurous spirit and the designer's unique creativity.
'The brief was for a chase boat, but that doesn't do justice to the scope of the project,' said Gökhan Çelik, President of Alia Yachts. 'This is a boat that can entertain guests in the same high style as the mothership, effectively extending her accommodation with two luxurious double cabins. Across its 27m, Atlantico offers an extendable beach club, huge forward lounge, protected saloon and exquisite interior.'
First up, the hull needed to be capable of high speeds, so it was designed with a broad beam of 8.35m and three of Volvo's most powerful IPS1350 engines, generating an exhilarating 3000hp. This makes it possible for Atlantico to plane despite her size. It also gives her responsive handling and a very sea-kindly motion, even in heavy seas. Besides the stability the broad hull imparts under way, two Seakeeper 26 gyro stabilizers keep her steady at rest.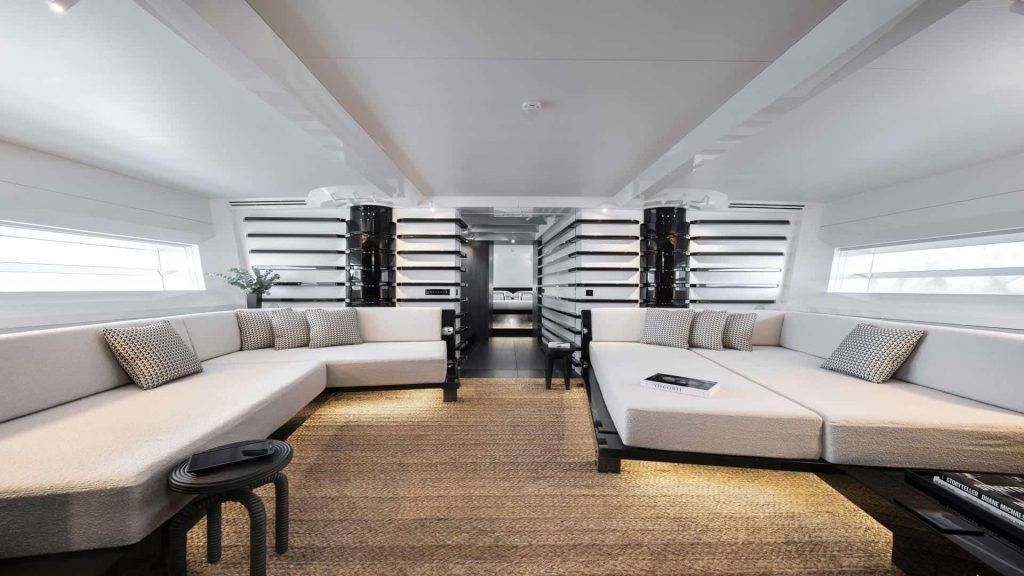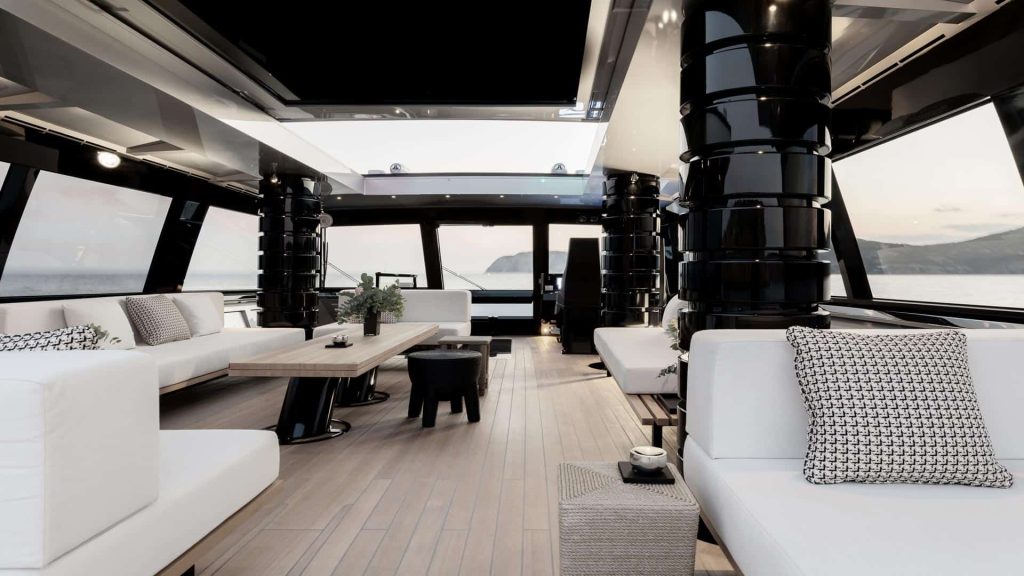 Naturally, the exterior look of the boat reflects that of the 55m mothership, Atlante. She is an aggressive explorer-type yacht, and her distinguished owner therefore required an equally capable looking chase boat. The aluminum hull shares a lighter shade of Atlante's grey DuPont metallic topcoat system, and features similar circular windows. The angular deckhouse surmounted by a military-looking mast also echoes the mothership.
With a light-caulked teak deck, pale-colored sofas and sunpads and dark, glossy columns in the deckhouse, Atlantico subtly reinterprets the feel of the mothership. But there is no mistaking the serious intent of this 27m yacht. 'She is bold, masculine and fast' enthuses Çelik.
The blend of cool and comfort continues below, where there are two impressive double cabins with large freestanding beds. Gloss white walls contrast firmly with the dark, lavish wood of furniture and bulkhead paneling, all cleverly lit by indirect light. Small details strike you, such as the multiplicity of storage, hidden behind tessellating wooden panels with flush opening mechanisms.
Photos Guillaume Plisson