Azimut Yachts at Dubai with three local premieres
Unmistakable Made in Italy allure
For years now, Dubai, and the Middle East in general have been an important market for Azimut Yachts, which is why the company brought its Dolce Vita 3.0 brand strategy to this region, celebrating luxury, joie de vivre and the latest generation of Made in Italy products. Owners in the area are particularly fond of the Grande Collection, with 30% of the yachts in this line sold in the Middle East, where the brand's turnover has tripled in the last five years. Five models are on show at the Dubai Boat Show 2018, including three novelties. The Grande 27 Metri, winner of the 'Most Achieved Trophy' in the 80 to 125-foot category at the World Yacht Trophies and designed by Stefano Righini, is a widebody superyacht with a unique concept that perfectly harmonises the exterior lines with peerless interior volumes. The decor is the work of Achille Salvagni and stands out for its contrasting colours and materials, as well as for the unique pieces of furniture made to measure by expert craftsmen. The two 1,900 hp MAN V12 engines drive the yacht to a top speed of 27 knots and a cruising speed of 24 knots.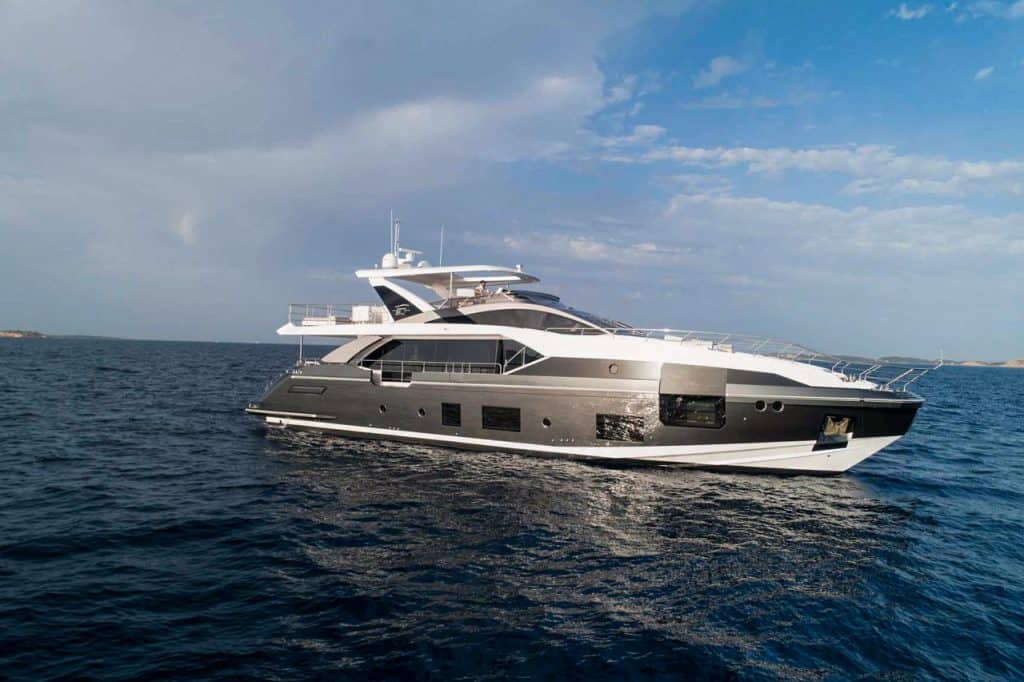 Azimut Verve 40, the second premiere in Dubai, is the first all-Italian Weekender, which combines all the typical features of the traditional American walkaround and day cruiser, but adds to them the peerless elegance and sophistication of Italian style. Its main features include the steering console with modern styling inspired by automotive design and the spacious underdeck area, offering relaxing and comfortable accommodation. The interior decor is extremely sophisticated. Three 350 hp Mercury Verado engines drive the yacht to a top speed of 44 knots and a cruising speed of 37 knots.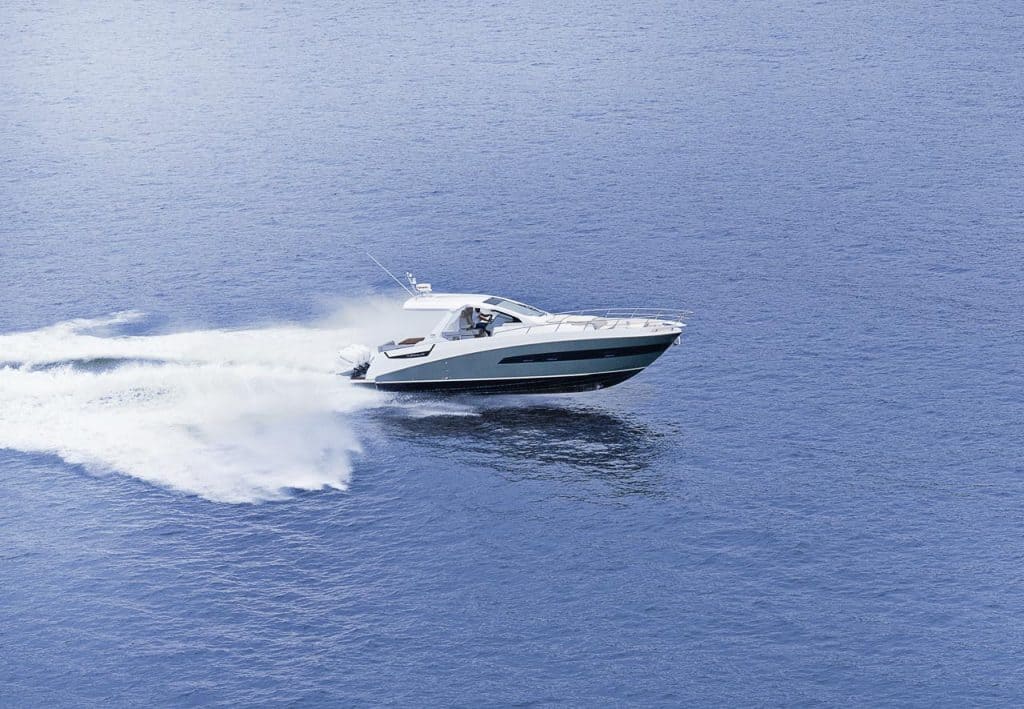 The third and final premiere is the Azimut 60, an 18-meter yacht designed once again by Stefano Righini, whose exteriors are characterised by the the vertical bow and big pilothouse windows, which are full-height on the starboard side, offering a spectacular view of the sea thanks to the cutaway gunwales next to the lounge area. The interior and exterior decor, dominated by flowing lines, is the work of Achille Salvagni, who has chosen extremely rich materials and lavished consummate care on the details and finishings. The two 800 mHP ip MAN, or alternatively two 900 mHP Volvo D13 engines, drive the yacht to a top speed of 31 knots. The other boats on show are Azimut Magellano 76 and Azimut 77S.