The latest addition to the Baglietto family, the 35m entry-level DOM 115 from the successful DOM series, was presented in Fort Lauderdale, Florida.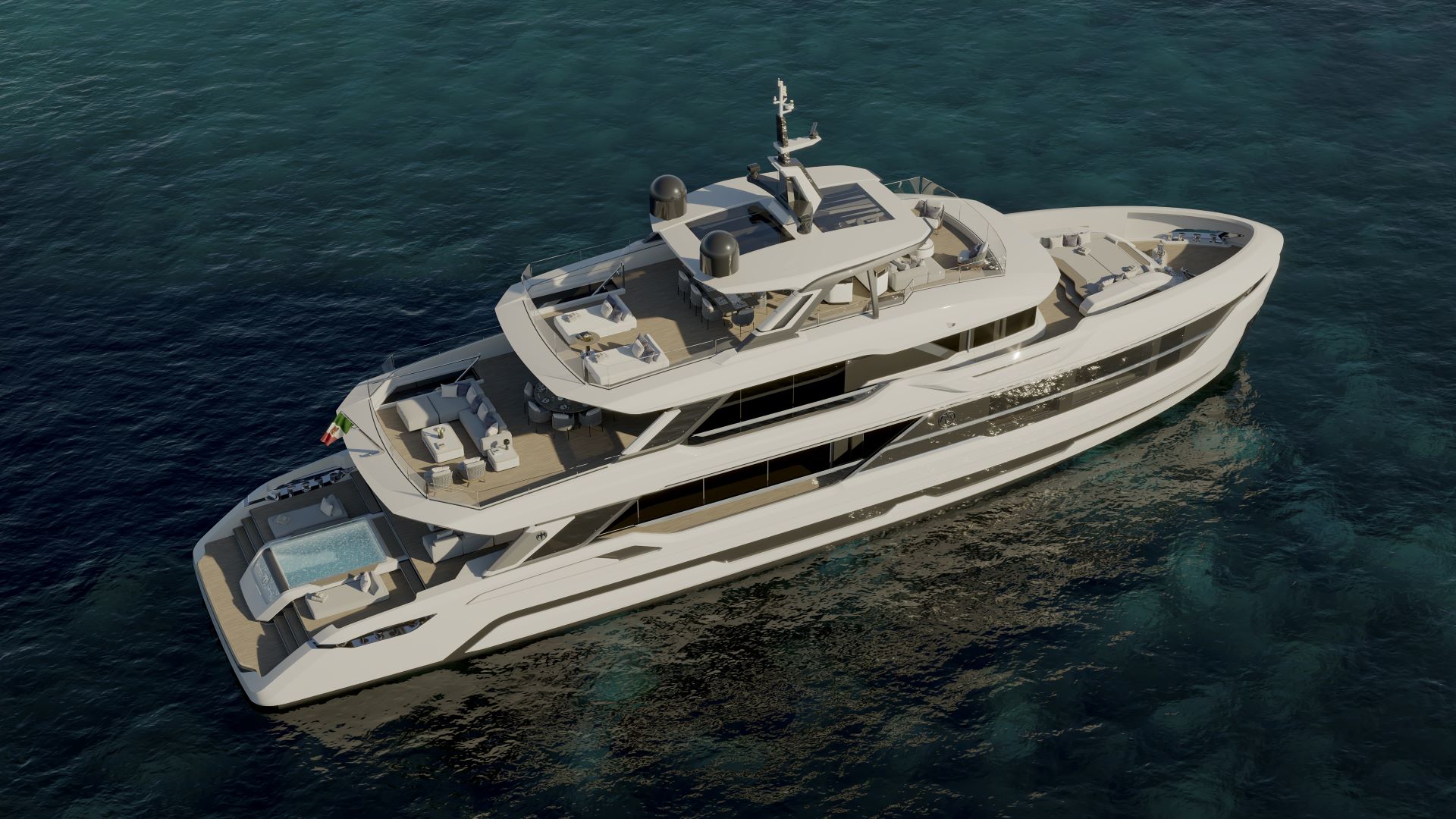 During a meeting with the sales people of North American brokerage houses, held at the Lauderdale Marina Yacht Club, Baglietto's CCO Fabio Ermetto described in detail the key features of the new model in the DOM line, with exteriors once more designed by Stefano Vafiadis.
'We embarked upon this project to meet many requests from clients who had appreciated the core strengths of the DOM 133, but were looking for a smaller yacht – explains Baglietto's CCO Fabio Ermetto – This new model perfectly meets current market needs and allows us to offer a steel and aluminium model boasting truly unique features in the superyacht segment, too'.
The underlying concept remains the same on this yacht: the DOM 115 retains the stylistic features that made the success of the top model in her series – timeless and yet modern, captivating lines that take to extremes the sporty character of her larger sister ship; impressive volumes, quite unique on a vessel of this size; and large, panoramic windows which let in plenty of natural light and open up onto beautiful terraces.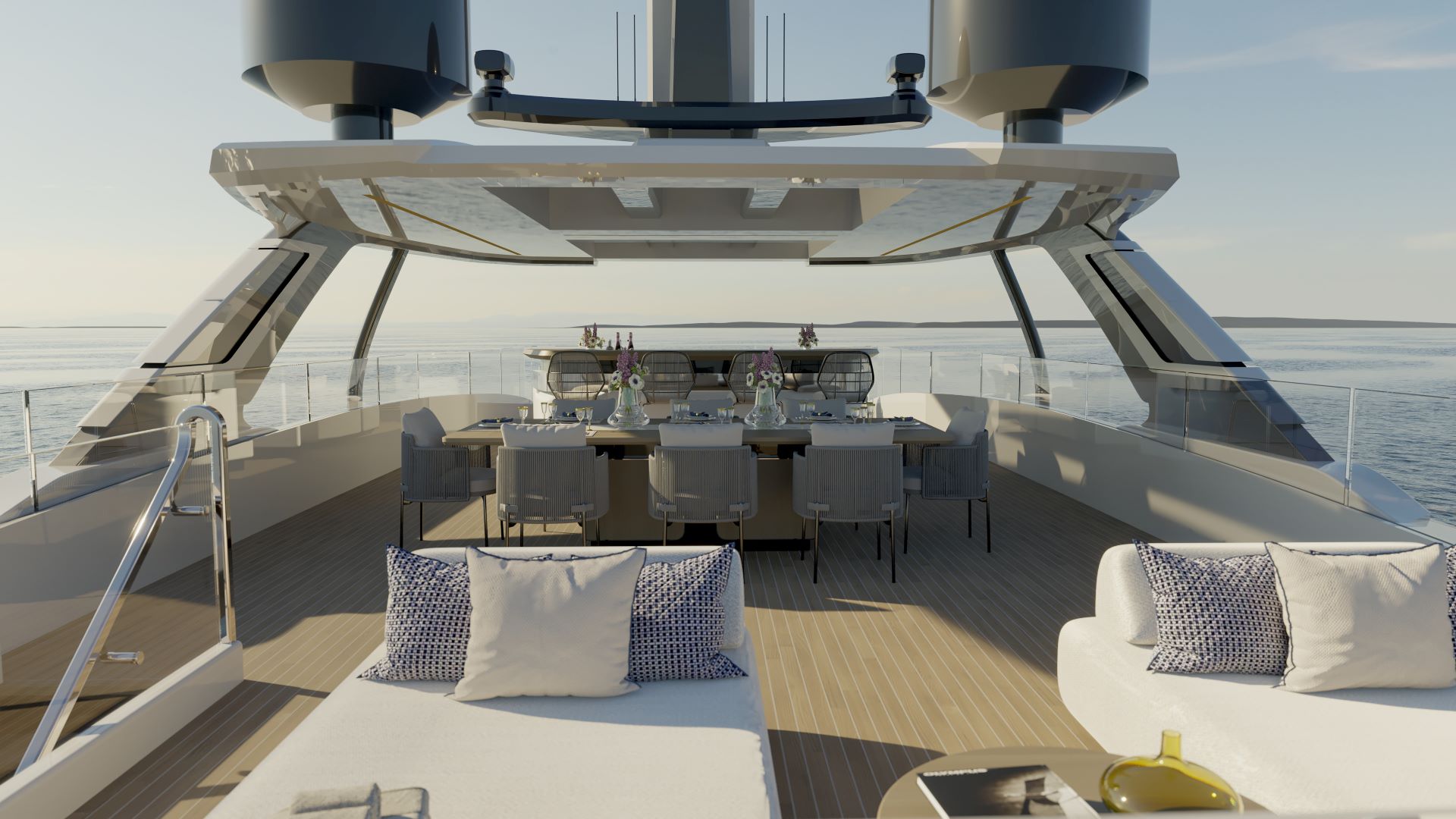 This model in particular, however, takes the concept of one single, harmonious open space to the next level: the doors of the main deck saloon can be opened completely and concealed to seamlessly connect the interiors and exteriors and, combine with the huge floor-to ceiling windows, offer a breathtaking 270-degree view.
The upper deck, too, is entirely glazed and opens up on three sides. Space has, therefore, been radically rearranged on this yacht, going beyond traditional, formal solutions and finding innovative ones, more consistent with the lifestyle of a contemporary owner seeking a closer contact with nature and the sea.
Just like her larger sister ship, this model offers an outstanding level of customisation: the use of steel and aluminium has indeed ensured even more flexibility in terms of layout solutions (already a key strength on the DOM133) as well as increased comfort, which certainly adds value on a yacht of this size.
The MAN propulsion chosen for this yacht will allow her to reach a speed of 14.5 knots. A hybrid version has also been developed.
The first DOM115 is now available for sale, with delivery expected in May 2025.
Photos & video Baglietto