The B.Yond family grows with the new 55M whose design bears the signature of Igor Lobanov, his first collaboration with Benetti. The B.Yond line was born from the revolutionary vision of Paolo Vitelli and the creative genius of Stefano Righini, who with the first 37M created the Voyager, not a traditional megayacht, nor an extreme explorer, but a new category in steel designed for intrepid owners with a thirst for discovery, who wish to travel around the world without giving up the pleasure of yachting.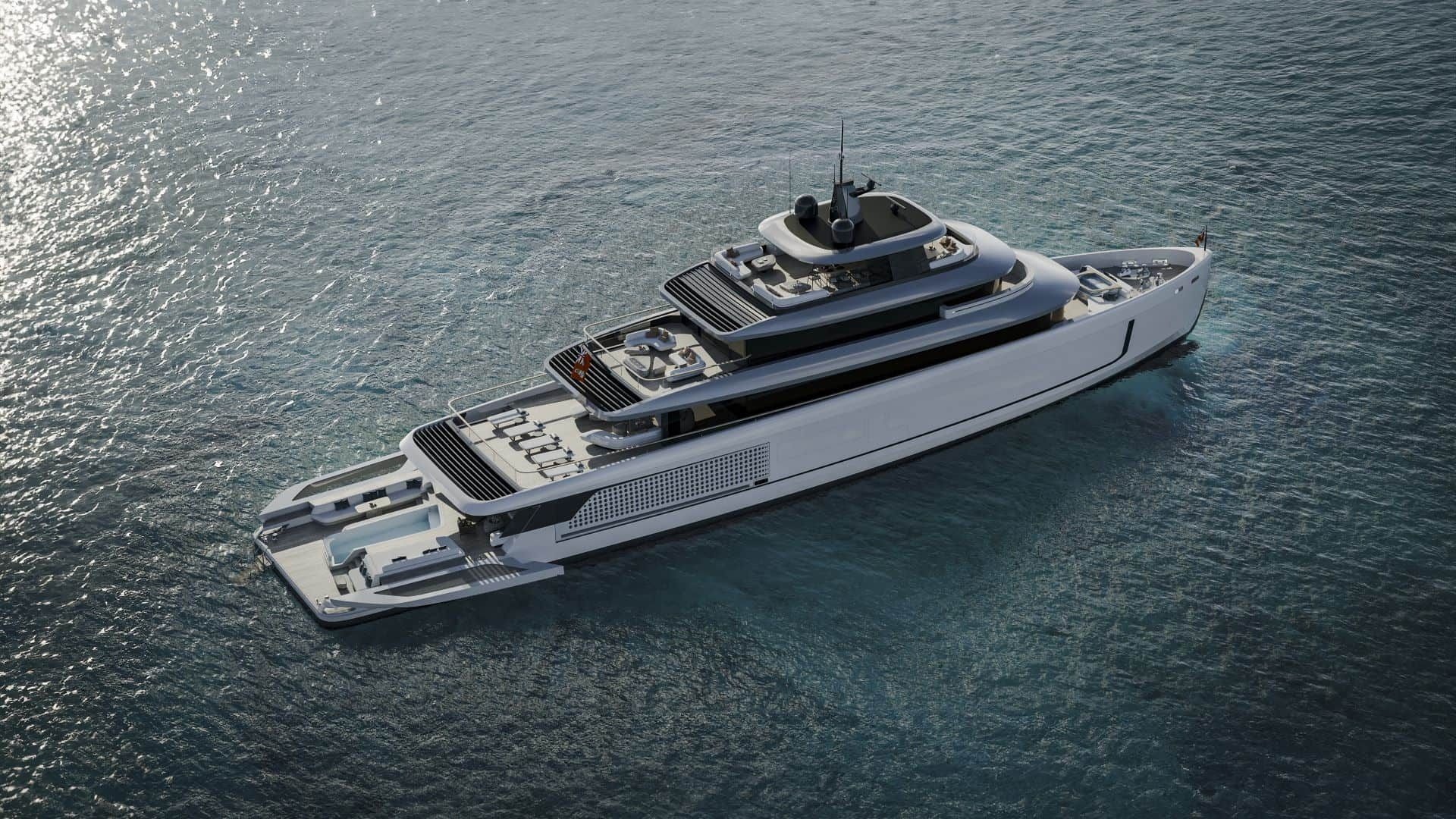 Volume, reliability, seaworthiness are the traditional values associated with B.Yond. Igor Lobanov endeavored to enhance the 'Voyager' spirit of the line with environments designed to offer guests diverse experiences, even during long stays on board. Each of the five decks was designed for a distinct use, always ensuring privacy and intimacy for guests and crew. Furthermore, to provide for more activities, the concept of layout 'fluidity' was introduced.
Replacing the classic ideal of symmetry with an innovative approach to the positioning of the stairs, new spaces were created inside the yacht. For the exterior design, Lobanov was inspired by the clean lines of the luxury automotive world, focusing on the creation of fluid yet massive, robust and rounded shapes. A game of optical illusions characterizes the side of this 55-meter vessel, creating a highly suggestive visual effect.
Photos Benetti