Cantiere delle Marche revealed new details about Maverick, the inaugural vessel among the trio of Flexplorer 146 being built at Italian shipyard in Ancona
By striving to redefine standards, Cantiere delle Marche demonstrates a commitment to pushing boundaries and consistently improving their work. The Flexplorer 146, in particular, stands as a testament to their dedication to design, construction, and engineering excellence. By going beyond their own limits, Cantiere delle Marche ensures that each new yacht they produce encompasses improvements. This mindset is crucial in an industry where clients seek cutting-edge solutions and top-notch craftmanship and positions Cantiere delle Marche as leaders in the explorer yachts building.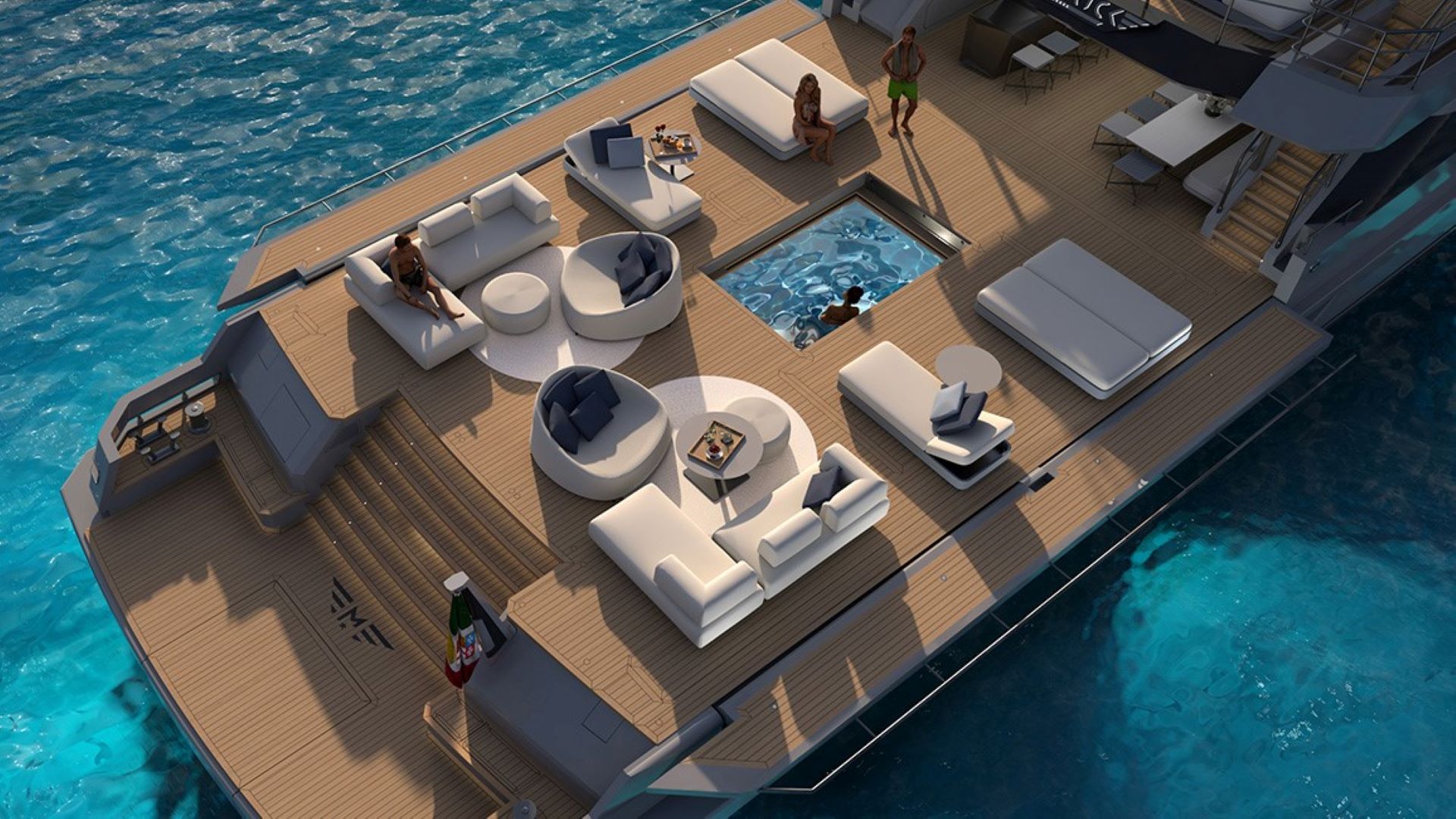 Maverick's Owners have exciting plans to fully embrace their new yacht's capabilities. Their initial exploration will encompass various destinations in the Mediterranean. Following this, they intend to embark on a remarkable journey to the Northern latitudes with the ultimate goal of crossing the Northwest Passage. In the past, this passage represented mystery and a challenging endeavor due to its icy conditions. However, in recent decades, the retreat of the ice cover has made it feasible to navigate through the passage for a few weeks during the summer.
It is important to note that despite the reduced ice, there remains a risk of encountering ice floes, emphasizing the necessity for a robust hull, which the Flexplorer 146 possesses. The Northwest Passage is just one highlight on their cruising itinerary, as their plans extend far beyond. The owner's schedule has already outlined a world tour that will take Maverick to the most remote corners of the planet. This ambitious plan demonstrates their desire to explore and experience the diverse and breathtaking locations that can be reached with their yacht.
'Once Maverick is launched in the upcoming months, she will mark a significant milestone for our Shipyard. She showcases the strength of our production. When we introduced the concept of flexible explorer yachts, we anticipated its appeal to Owners seeking an expansive and comprehensive sailing experience. Our Flexplorers exemplify exceptional adaptability to diverse requests. The three Flexplorer 146 currently under construction perfectly show the concept's inherent flexibility, with each unit being significantly distinct from one another. Despite each one being unique in its own way, they all share the same features that enable safe exploration of remote destinations while providing utmost comfort and all the amenities expected of a true luxury yacht.' says Vasco Buonpensiere,CEO and Sales & Marketing Director.
Photos Cantiere delle Marche