Under the title 'Metamorphosis' the latest Dominator yacht was presented to the press on June 29 and to VIP clients on July 1, 2023 in a private and exclusive ceremony held in the beautiful One & Only Resort in Portonovi Marina Montenegro.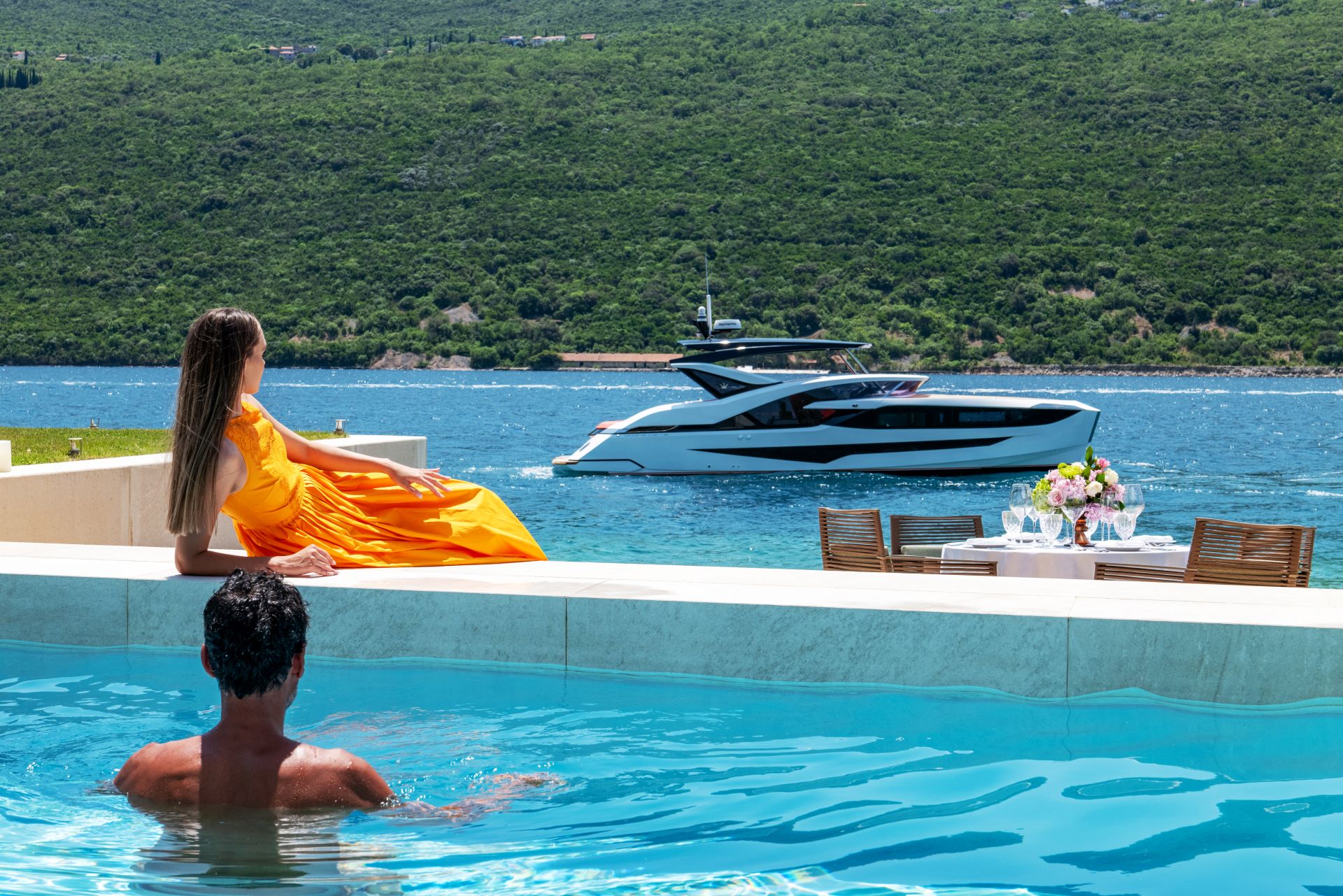 The Dominator Midi Ilumen M35 is like a Metamorphosis – a complete change and transformation of size and structure from the larger Ilumen series into an innovative day boat series that turns head at sea and in any marina.
M/Y Safespace provides the feeling of coming home while being on an adventure, of opulent indulgence while living an active, fast lifestyle, bold self-expression and elegant understatement at the same time.
Whether in a lonely bay to ponder about business strategies or together with the family, the Dominator Midi M35 is the perfect size to stand out in marinas. Aesthetics, bold, aggressive and sexy from far distance; refined, elegant and sophisticated from near.
As luxury yacht tender to mega yachts or stand-alone performance yacht with the sexy DNA of every Dominator Ilumen, the Midi Ilumen is a perfect combination of advanced technical features and a distinguished, extraordinary exterior with fully customized interior design. M/Y Space has the mega-yacht features every yacht owner wishes for but in a convenient format.
The Dominator Ilumen M35 is a revolutionary yacht in every aspects and very different boat from anything currently offered on the market of its size thanks to the technical features and modern design methods used.
Photos & videos Dominator