Dynamiq presents the Global 550, a modern age go-anywhere explorer with a penchant for subtle luxury. This 55-meter superyacht reinvents unrestricted globetrotting and presents a great alternative to similar boats on the market.
It sets a new standard for efficiency with a strong and light all-aluminium hull, powered by two incredibly efficient 625 kW Volvo Penta heavy duty engines that allow it to easily reach an almost double transatlantic range on one tank, exceeding 5,000 nm.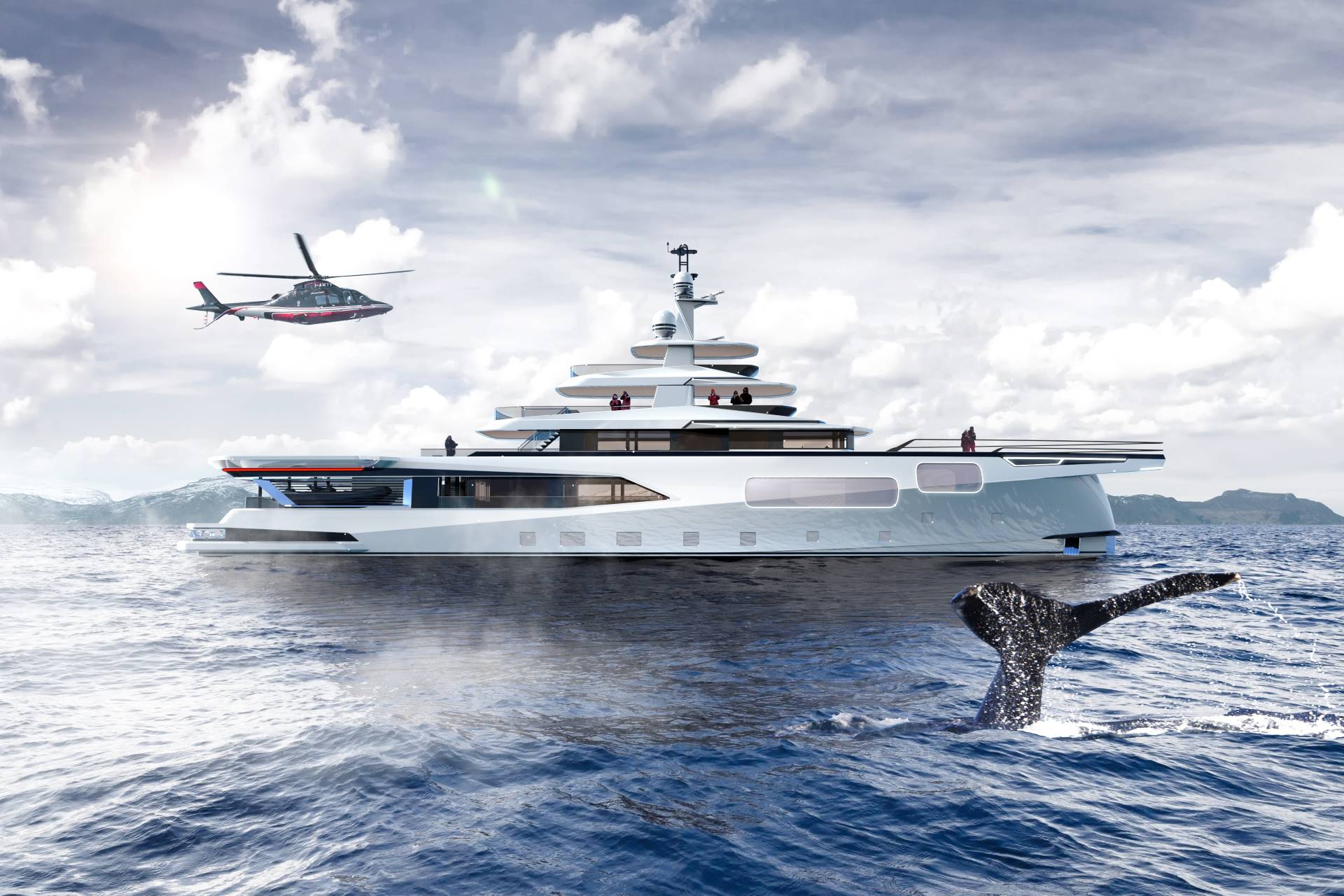 The standout feature on this superyacht is the special attention paid to nature observation: panoramic lounges on every deck (with the highest being up at the crow's nest), underwater drones and even a telescope. Other great features include a fully commercially-certified helipad, an exuberant spa area complete with hammam and sauna and a spacious owner's office on the main deck forward that doubles as an observation lounge. The most meaningful part of this is that everything has been packed into under 500 GT.
Another key feature of this project is the entry of ZROBIM architects, modern residential designers into the yachting world, who have translated their mastery of design on land to the sea in their superyacht interior design debut.
While designing for Dynamiq, ZROBIM architects have focused on playing with the idea of quiet luxury, based on high-end consumers having adapted their priorities and behavior, striving to make choices in favor of a more environmentally-friendly and sustainable lifestyle.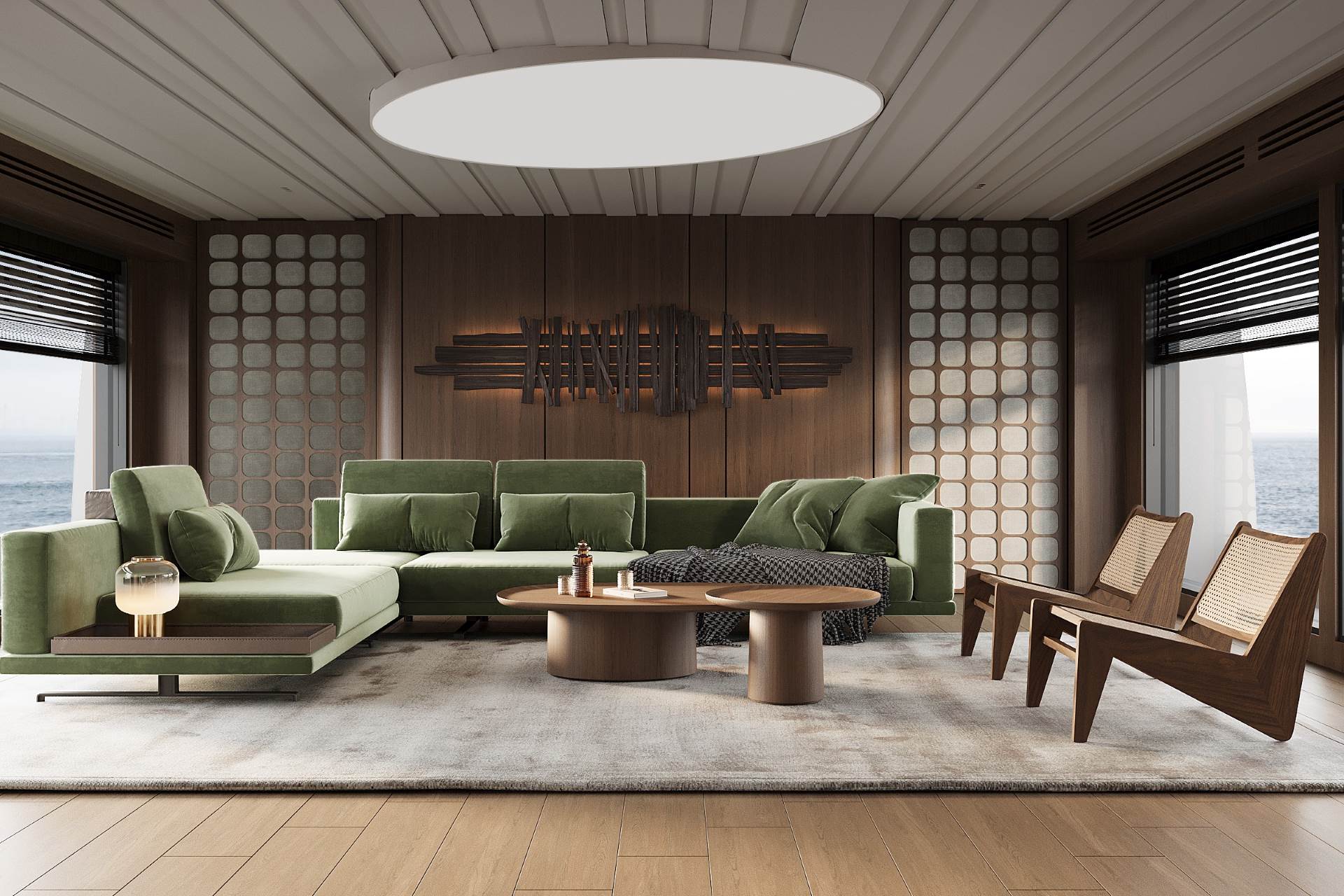 In light of this, ZROBIM architects explored the rising trend 'natural minimalism'. The inclusion of natural elements in the design, such as American oak, wenge and dark Shimo ash, stops the interiors slipping into cold austerity and makes them cozy, tactile and enveloping. Since the superyacht is designed for long-term sailing in cold waters, ZROBIM architects wanted this long voyage to maintain a feeling of home in the farthest corners of the world, closeness to the earth and to be associated with comfort, coziness and mental well-being.
The interior was inspired by the shape of a glacier and remote mountain ranges. For example, illuminated Golden Queen onyx washbasins resemble a glacier going under water. In the interior as a whole there is a lot of stone of varying textures, we worked on complex combinations with color inclusions, for example, Arabescato Orobico Grigio and Spider green marbles.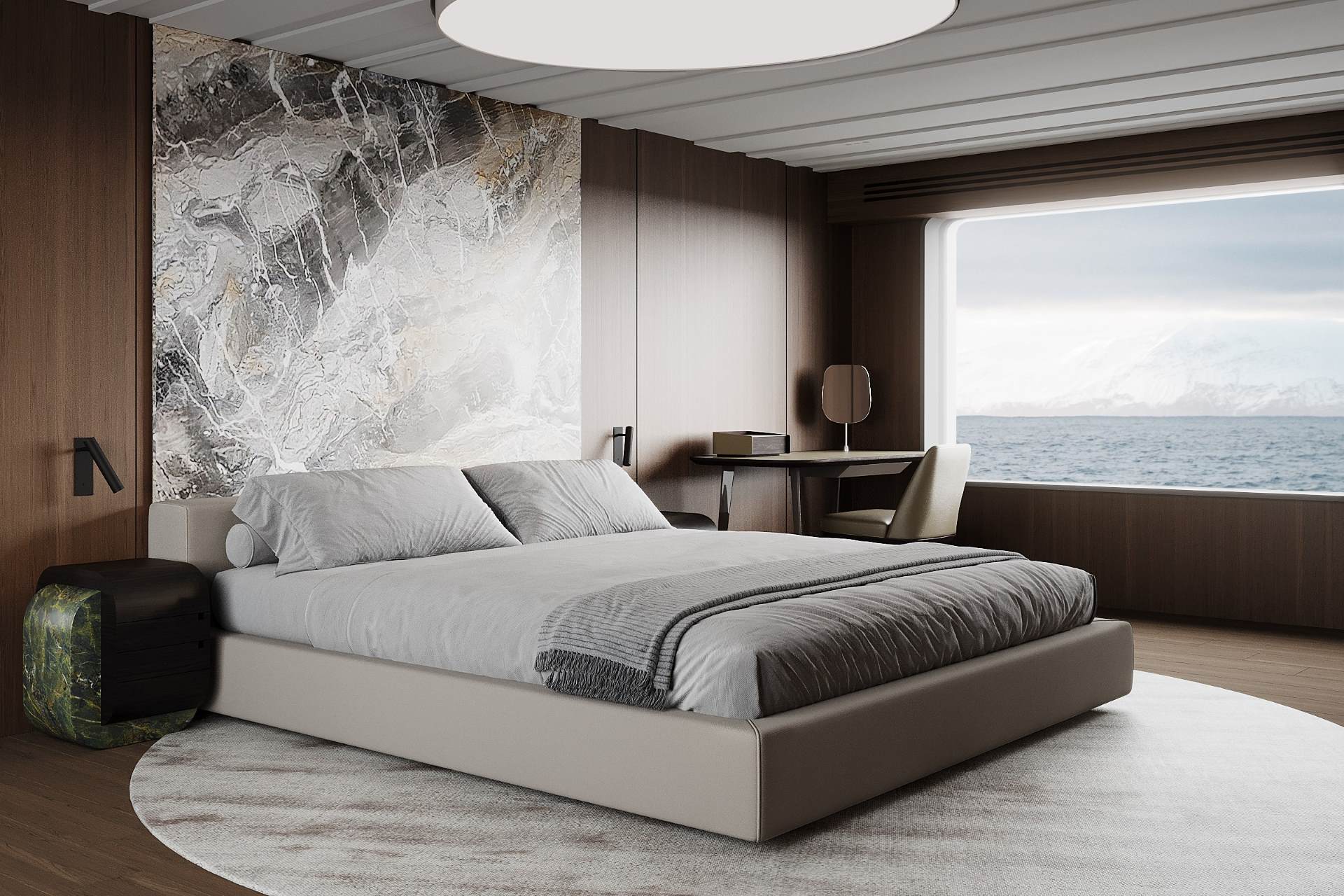 The individuality and unique mood of the interior are set by art objects made of aged wood and wall decoration with textured wooden panels of various shapes, which, in addition to aesthetics, also have the function of zoning the yacht. The perfect complements to this natural scene are the views of the sea through the full height windows and large outdoor terraces, harmoniously combining the exterior and interior of a super-technological and modern facility for sea travel.
Exterior design was executed by the Monaco-based studio Dobroserdov Design, while long-term Dynamiq partners Vripack Design are responsible for the naval architecture.
Photos Dynamiq 
No tags for this post.