Can graffiti, street art and illegal fly poster advertising point the way to the design of superyachts in the future? Marnix Hoekstra and Bart Bouwhuis, Directors of the Dutch design house Vripack, believe that in the right hands they certainly can
The extraordinary story of the studio began in 1961 when one man started designing boats in Amsterdam. Now, 60-years later, it has grown to become the most complete design house in the world, embracing every single discipline of yacht design with 7000+ projects successfully completed. That man was Dick Boon and the company he created retains its name today: Vripack. Boon began his career as an independent designer, making drawings mostly for small yachts commissioned by yards and private individuals. The range included motor, sailing and flatbottomed yachts, made of both wood and steel.
Without any shadow of doubt Dick Boon was a visionary light in the yacht design field. As the company grew so talented people were recruited into it and today the firm employs over 80-people, each working within one of the five different disciplines that make Vripack stand out from the crowd. It is not just the way that the company works that makes them different. It begins with the way the Directors think that truly sets them apart.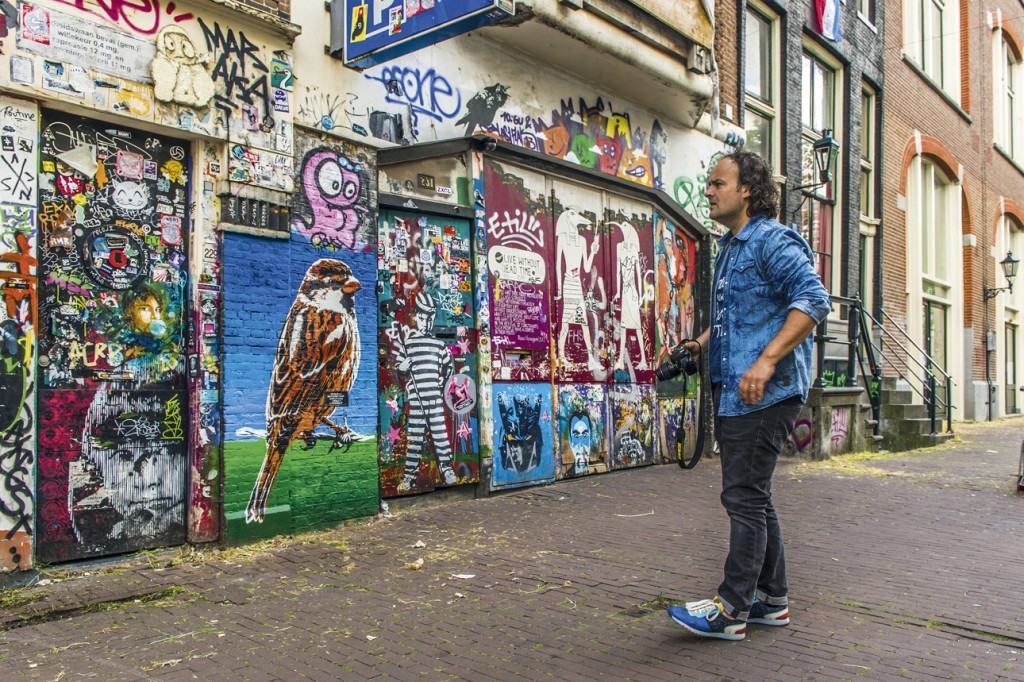 Harlem University graduates Marnix J. Hoekstra and Bart M. Bouwhuis are the joint owners of Vripack. Both are trained Naval Architects and both began working with the company over a decade ago at a time when Dick Boon was seeking a quieter life, cruising the Mediterranean in the boat he had designed himself for just that purpose.
Within minutes of being collected from Amsterdam's Schipol airport it became very clear this was going to be a very different type of interview! We set off not for the town of Sneek, where their offices sit adjacent to a canal-side marina, but instead into the very heart of Amsterdam. Parking underground we emerge into the bustling city and move into side streets less frequented by the day-tripper. As we walk we discovered were taking part in what Bart and Marnix call 'trend walks'.
'What we find on the streets in cities around the world inspires us', says Marnix. 'For example, graffiti is now more commonly described as street art and the talent of its creators is more appreciated throughout society. They each leave behind their cultural commentary in the form of street murals.' As we walk, they point out how street art has evolved beyond spray painting to expressive methods as diverse as stickers, stencils, knitting and even full 3D installations.
The two directors are not the only members of what they call VriThink however. 'Many of our staff are part of our street army of trend spotters', Marnix explains. 'We do this in ten of the world's largest and most important cities. We have a walk in each of them, where we can get a feel for what is going on in the streets and shops, spotting what and where trends matter. Between us we take over 10,000 pictures a year, but only shoot what we think is new and important. Every one of those images, together with its meta data and subject matter, is entered into our database for reference or when seeking inspiration', says Marnix.
'But does it work?' we query. 'Yes we think so', says Marnix. 'Look at Envy the new series now inbuild at Admiral Tecnomar. We designed that line for the new, younger owner who lives a celebrity lifestyle. We drew upon trends for transparency and smooth lines with bite from our trend database. The yacht is split level, with one central open atrium, because we wanted to create transparency without simply relying on lots of glass.' We visited the Droog Hotel, a shop front crammed full of design ideas and innovations. Click, click, click went the camera carried by Marnix as he spotted something new and exciting. We crossed the River IJ by ferry and visited the NDSMwerft, a former shipyard that has subsequently blossomed from disuse into an enormous cultural hotspot. It now hosts festivals, performances and exhibitions. It is also home to a huge range of artists, craftspeople and theatre producers. Nearby, a once derelict cargo crane has been converted into a three roomed bijou hotel.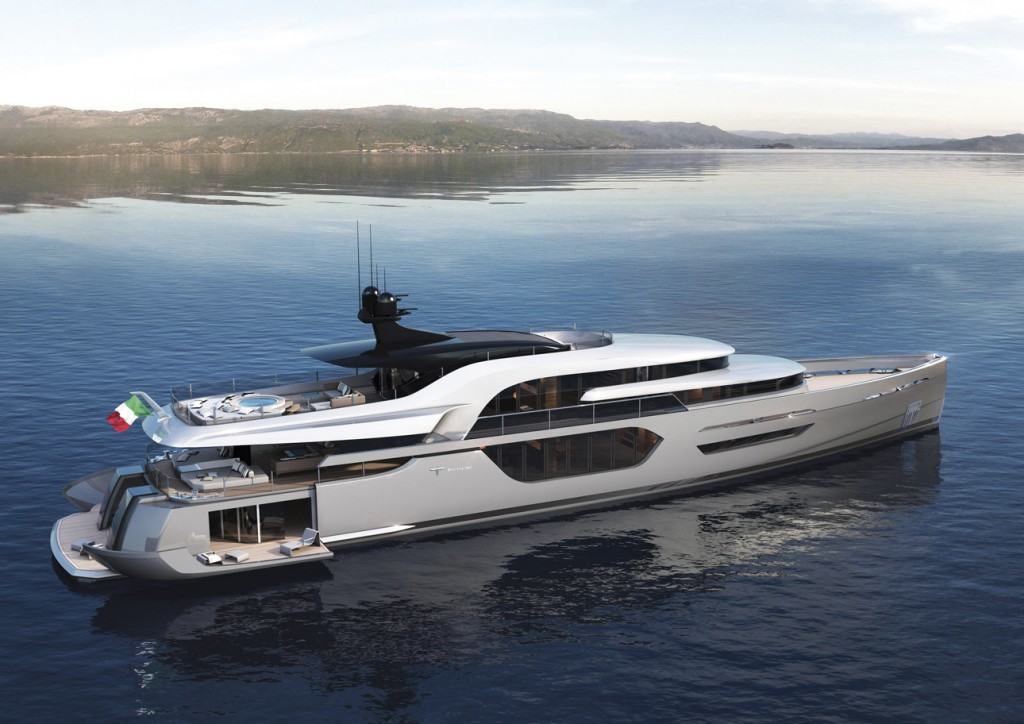 'Our mission is to build better boats in less time. That is not to say we are going to build yachts more cheaply, but given time is money and the fact that we can engineer a yacht to be built up to 25 percent quicker, then that may well turn out to be the case', says Marnix. 'By better', adds Bart, 'We do not mean better quality, which is a difficult concept to explain from one project to another. In our case by better we mean better sea-keeping, better build engineering and better use of materials.
In creating a superyacht, or in fact any type of boat building, these are critical steps in the making of a masterpiece rather than just a pleasure boat. In the longer term these lead to better fuel consumption speed and greater comfort.' Two of the most important designs to come from company in the early days of their development were the Argonaut sailing yacht and Aquanaut motor yacht series. Then came the trail-blazing Doggersbank range of motor yachts launched in 1968. Back then, the prototype measured a modest 35' (10.8m), but by 1971 the company had built and sold a 50' (15m) Doggersbank, with a 62' (19m) version appearing in 1973 and a 78' (24m) model a year later.
Over the decades since, more than 500 Doggersbank yachts have been delivered in a multitude of different versions. With the advent of computers everything changed, including the way Vripack began to thrive. If Vripack have done nothing else they have embraced fully every aspect of computerized design and are at the cutting edge when it comes to adapting, and in some cases writing, their own software. It was perhaps the design of Turmoil, the studio's first explorer yacht and a vessel that broke the 'wedding cake design' mold, which most obviously catapulted Vripack into the superyacht arena.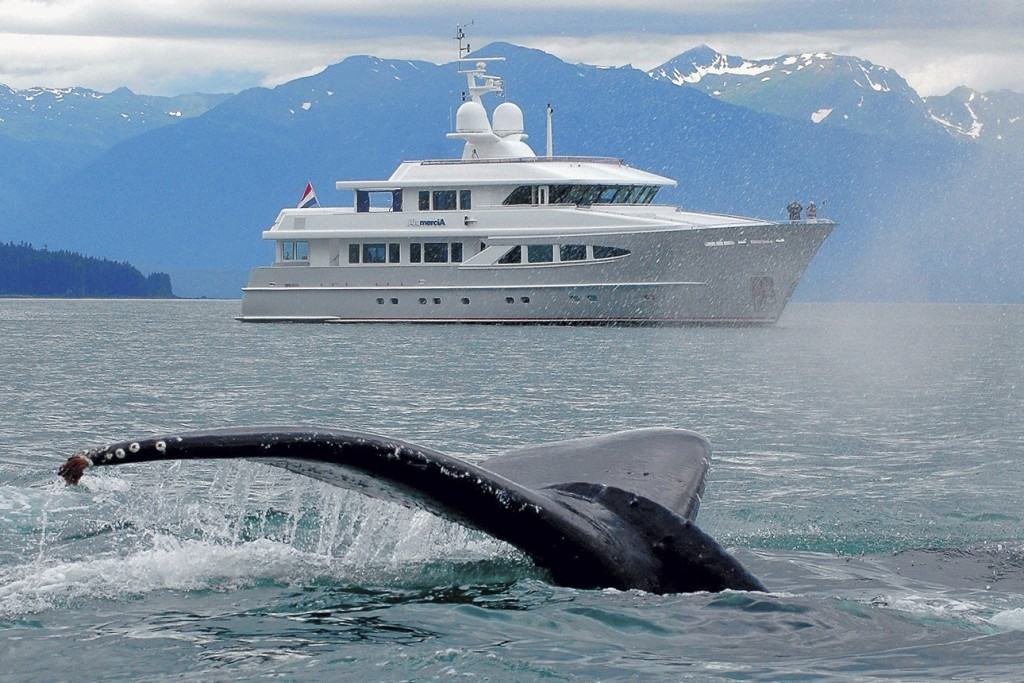 Today, Vripack functions as a professional design, engineering, naval architecture and brokerage office involved in the entire building process: Design, construction, plate extensions, nesting, systems, interiors, new construction management, brokerage, registration and class. The company flourishes in the city of Sneek, situated in the Southwest-Friesland, a province of the Netherlands renowned for its canals. It is a wonderful spot and we spent the night in the Hotel de Wijnberg, a delightful and very traditional Dutch Pub and Restaurant in a building that has been a hotel since 1651!
With a window overlooking the canal, the next morning, we were able to see from our bedroom that Bart and Marnix had arrived by boat and were dutifully waiting to take us on the next part of our adventure. We boarded the Interboat Neo, a 23' (7 m) Vripack variation of the ever-popular American pontoon boat and set off. She offers all the attractions of such a design; a wide beam, spacious seating areas fore and aft, along with a pedestal helm. Unlike most craft in this genre there are no outboard motors, but instead a single inboard diesel engine set amidships.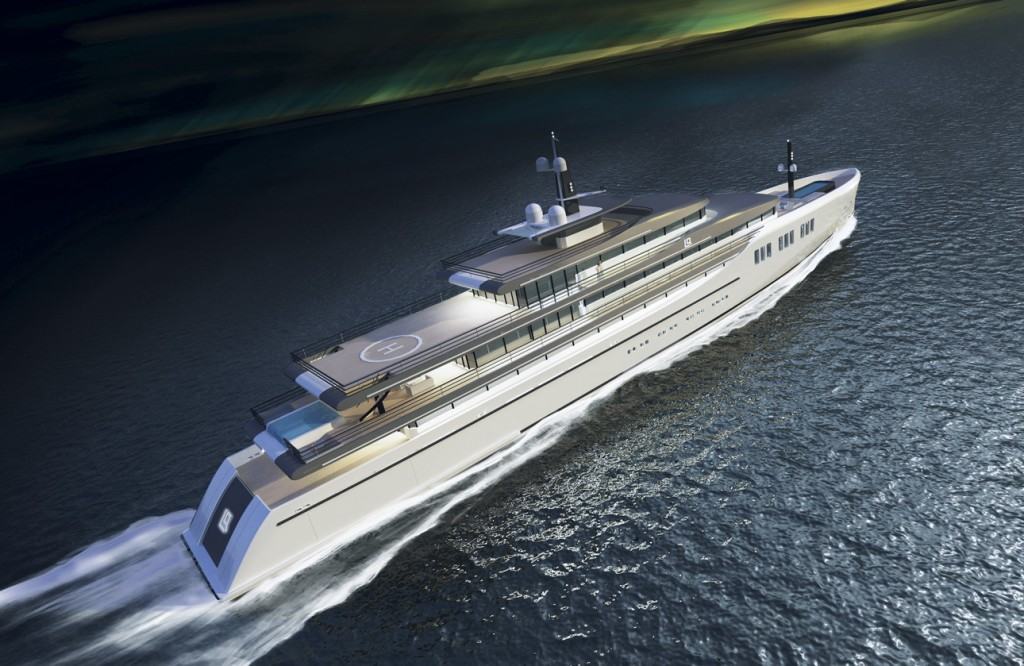 Our real reason for being on the canal was to witness the start of a leg of the Frisian Solar Boat Challenge. The 6-day, 137-mile race using boats that are solely powered by the sun. Bart explains, 'We are here to watch the solar powered yachts, highlighting how it is their hull design that is critical for maximizing range and speed gained through solar panels.' With the boats racing towards glory at the next stop we headed back to the Vripack studio's private dock. Waiting to greet us at the berth is company founder Dick Boon.
With obvious affection Marnix claims, 'We love having him here. Dick is so very much part of our company that we cannot conceive of a time when he is not here. Dick was at the forefront of design and technology when he started the company, in much they same way as we lead the pack today.' Vripack maybe the ultimate backroom boys having performed the engineering for just about every major superyacht builder, they might be the most famous of the un-famous in the industry, but the fact remains the superyacht industry has a very good reason to be thankful that Vripack thrives and is showing every sign of continuing to do so.
No tags for this post.