When they're not meeting challenges presented by the world's most discerning clients, Feadship challenges itself. For more than a decade, its design and innovation teams have been unveiling concept designs based on solid Feadship knowledge and engineering to inspire future owners.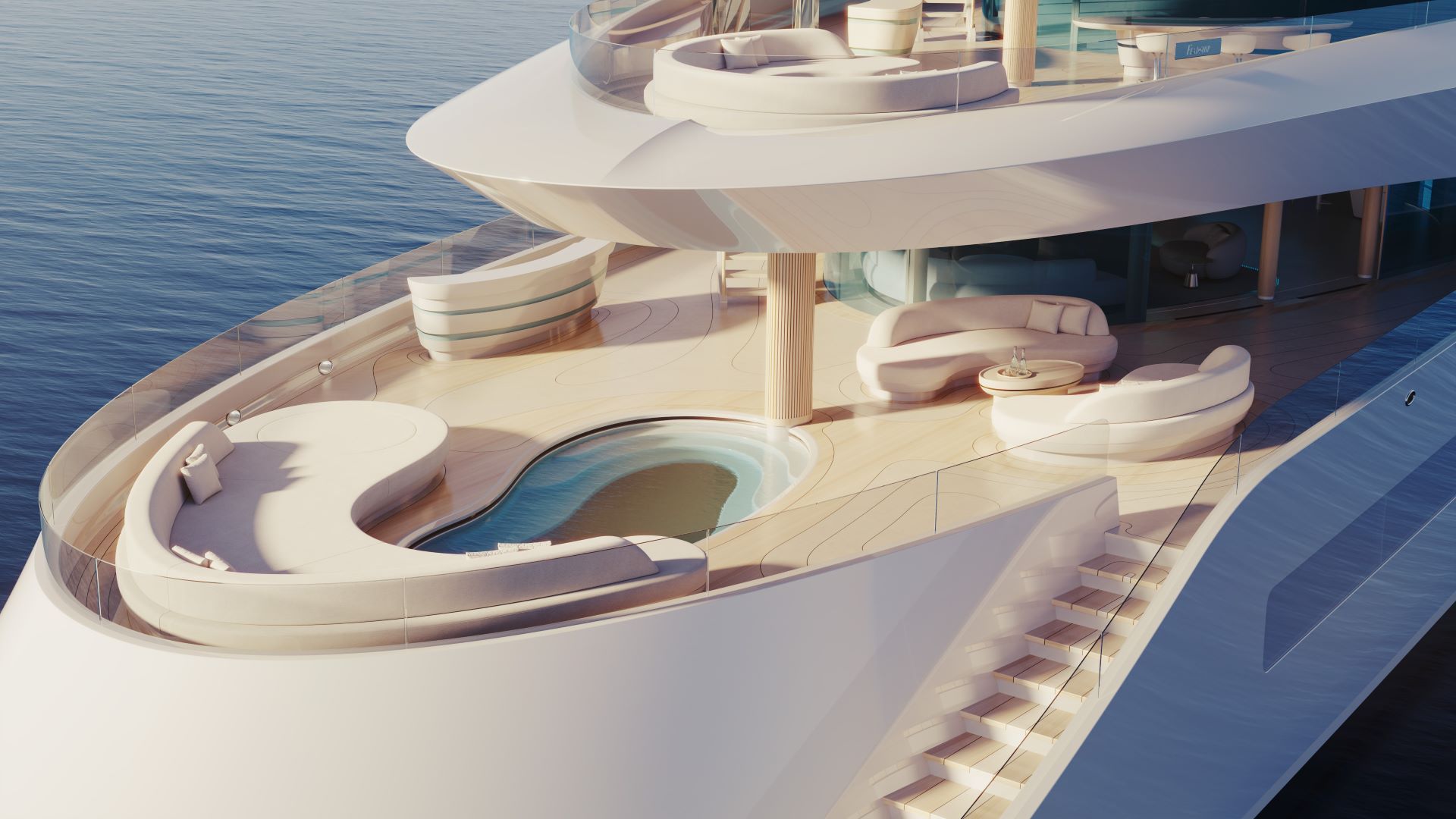 The 2023 Monaco Yacht Show debuts Feadship's twelfth cutting-edge Concept Design, a breath-taking 83-metre with significantly reduced energy needs. Flowing lines from Studio De Voogt reflect the concept's namesake… Dunes, while the mast and stern add an air of mystery to the organic shapes of the superstructure. It's what can't be seen, however, that sets this concept at the forefront of sustainability.
Dunes takes a big leap toward Feadship's goal of Net-Zero superyachts. Like a complex 3D puzzle, it combines features that reduce energy demand with technology that increases efficiency and eliminates emissions.
Numerous factors, from shading windows to reduce cooling requirements to extra-capacity next-generation storage batteries, to abolishing teak decks, a new type of fuel cells, and even a radical propulsor, link in a beneficial design spiral.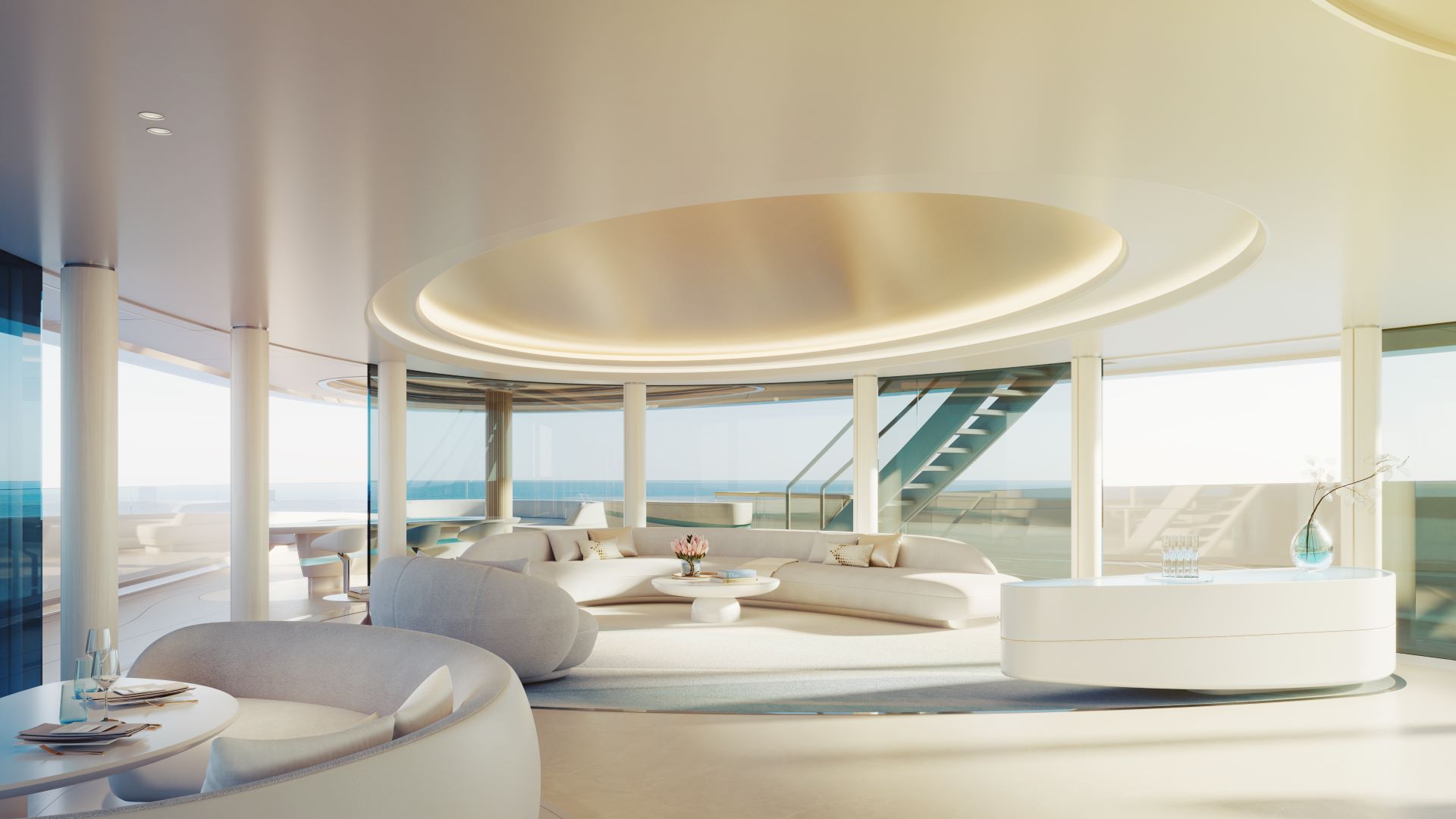 Alone, each element reduces environmental impact, but implemented together, Dunes will slash a superyacht's environmental impact without diminishing the enjoyment of cruising. Assessed using the comprehensive YETI tooling,
Dunes eliminates up to 95 per cent of the potential negative environmental factors associated with operating a superyacht compared to a yacht meeting today's minimum environmental regulations.
Photos Feadship