Feadship is another step closer to the goal of producing carbon-neutral superyachts by 2030. The recently built 84.20-metre Obsidian is the first of Feadship's new generation of large yachts furthering carbon reduction through hulls optimised at cruising speed instead of top speed, weight control, advancements in electric propulsion, and the ability to run engines on non-fossil diesel fuel called HVO. In fact, the yacht's trials were conducted with the generators running on this second-generation biofuel, reducing carbon emissions by 90% compared to yachts operating on fossil fuels.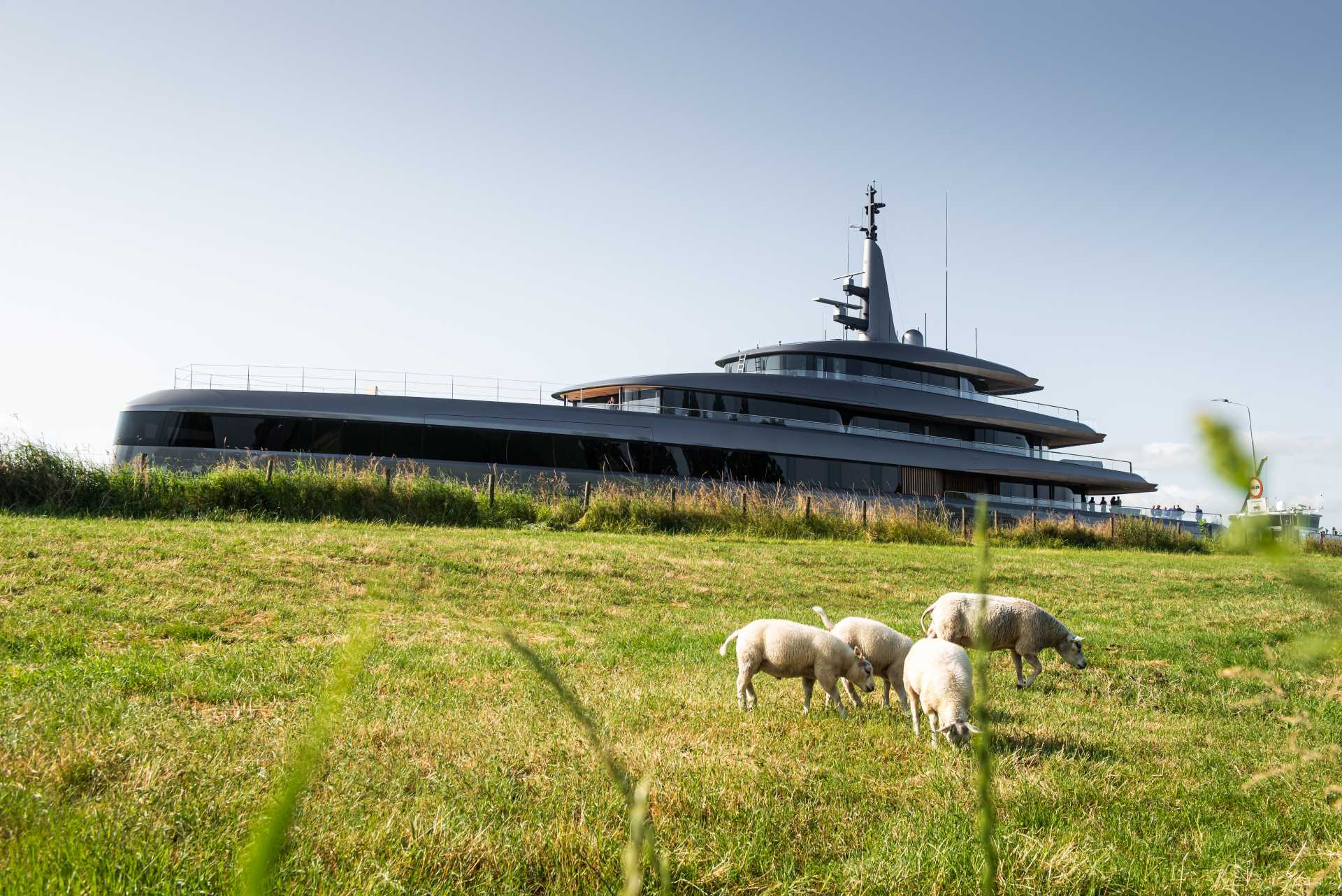 The brief for the yacht was to be more energy efficient and emit less carbon than Feadship's ground-breaking hybrid yacht, Savannah, which launched in 2015. Reducing the environmental impact by more than 30% would have been a tall order in any case, but the entire 12-month design period for Obsidian occurred at the height of a global pandemic.
For Obsidian, the first step was building on innovation from the award-winning Savannah. Using Feadship's Advanced Electrical Drive (FAED) program for diesel-electric hybrid power, Obsidian has 4.5 times more electrical storage capacity than Savannah. She has no drive shafts and no rudders, preventing added drag caused by these appendages.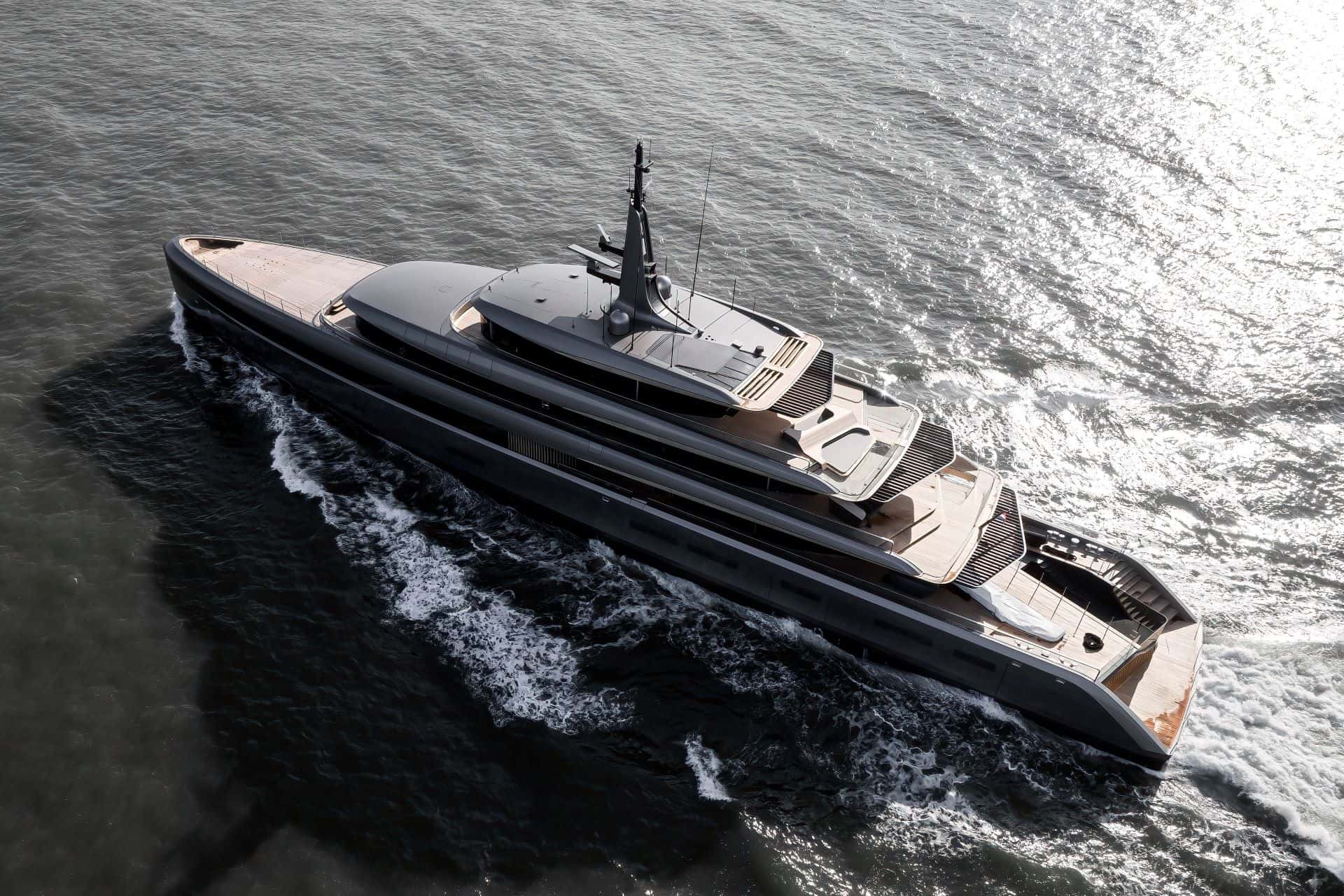 Propulsion and steering are supplied by a pair of Veth contra-rotating thrusters that deliver both functions.  Powering it all is a 4.5 MWh battery bank that is charged by four generators — two large and two small, custom, variable speed units based on tweaked CatC32 engines with permanent magnet alternators that deliver power as needed. Obsidian should be able to cruise for 35 nm at 10 knots on batteries alone. At anchor, the batteries will provide silent operation for 10-15 hours.
For the first time in many years, Feadship is delivering a yacht with a single level engine room, which gave her designers considerably more freedom in creating the interior layout. It also lends more space for guest accommodation and features a total of seven staterooms.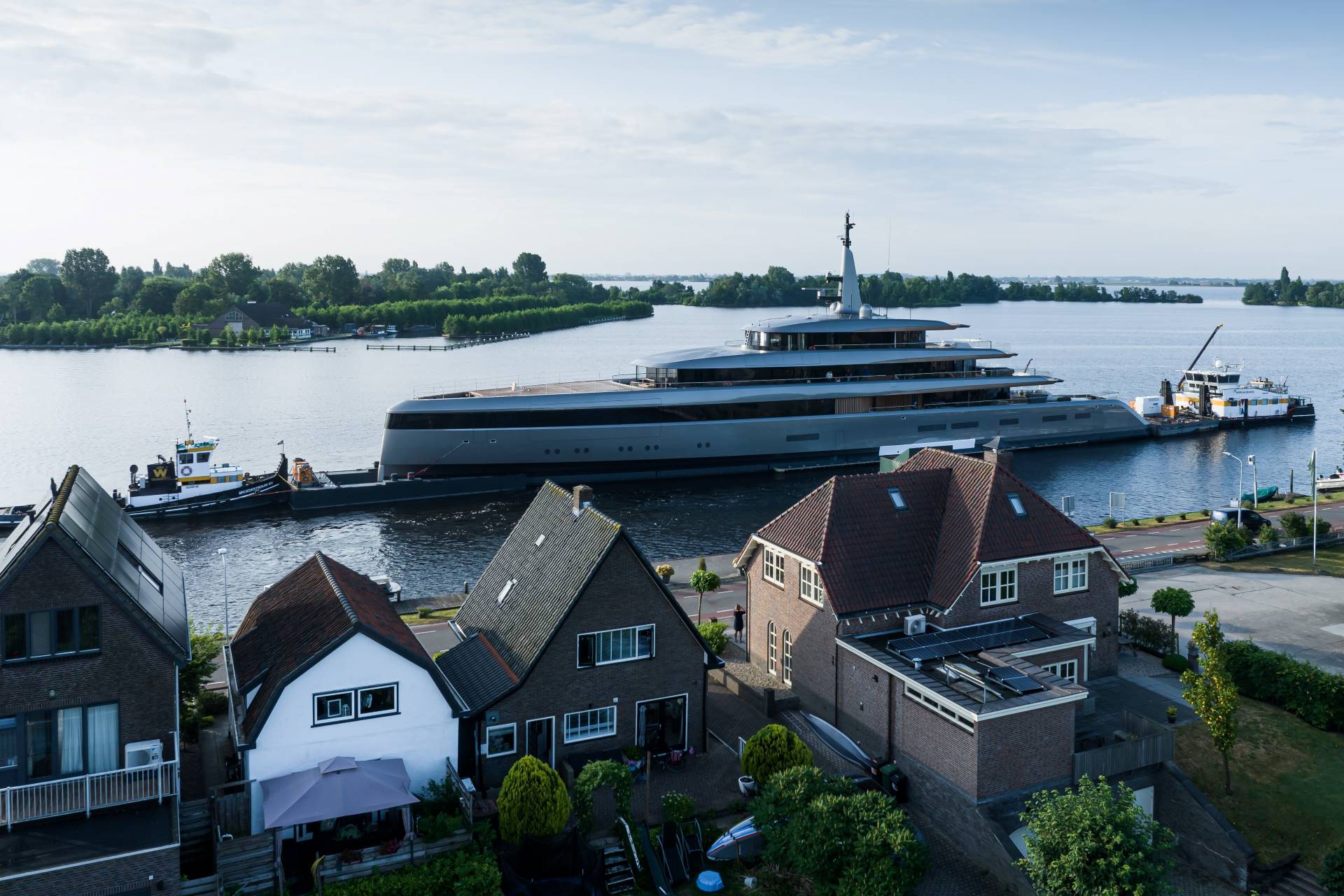 The layout is just as bold and modern as the exterior profile would suggest. Both the exterior styling and interior design are by the British firm RWD, in collaboration with MONK Design. There are surprising destination spaces such as an asymmetrical atrium staircase leading to a lower deck dining saloon with an entire wall that opens to provide a terrace view just 75 cm above sea level.
Near the stern is an Aqua Lounge where massive windows below water level offer a unique view from the nearby gym. The Aqua Lounge can also function as a cinema and even a classroom.
From decks to the interior, the design leitmotif is all about surprise – most of the corridors and many of the rooms, as well as all of the al fresco living spaces, are not oriented on a fore and aft or athwartships axis. In fact, except for staterooms, none of the interior rooms
have any 90-degree angles. A hidden staircase to a study and a sunken lounge on the main deck are just two more of the unexpected interior elements. But the biggest surprise involves the use of submarine anchors.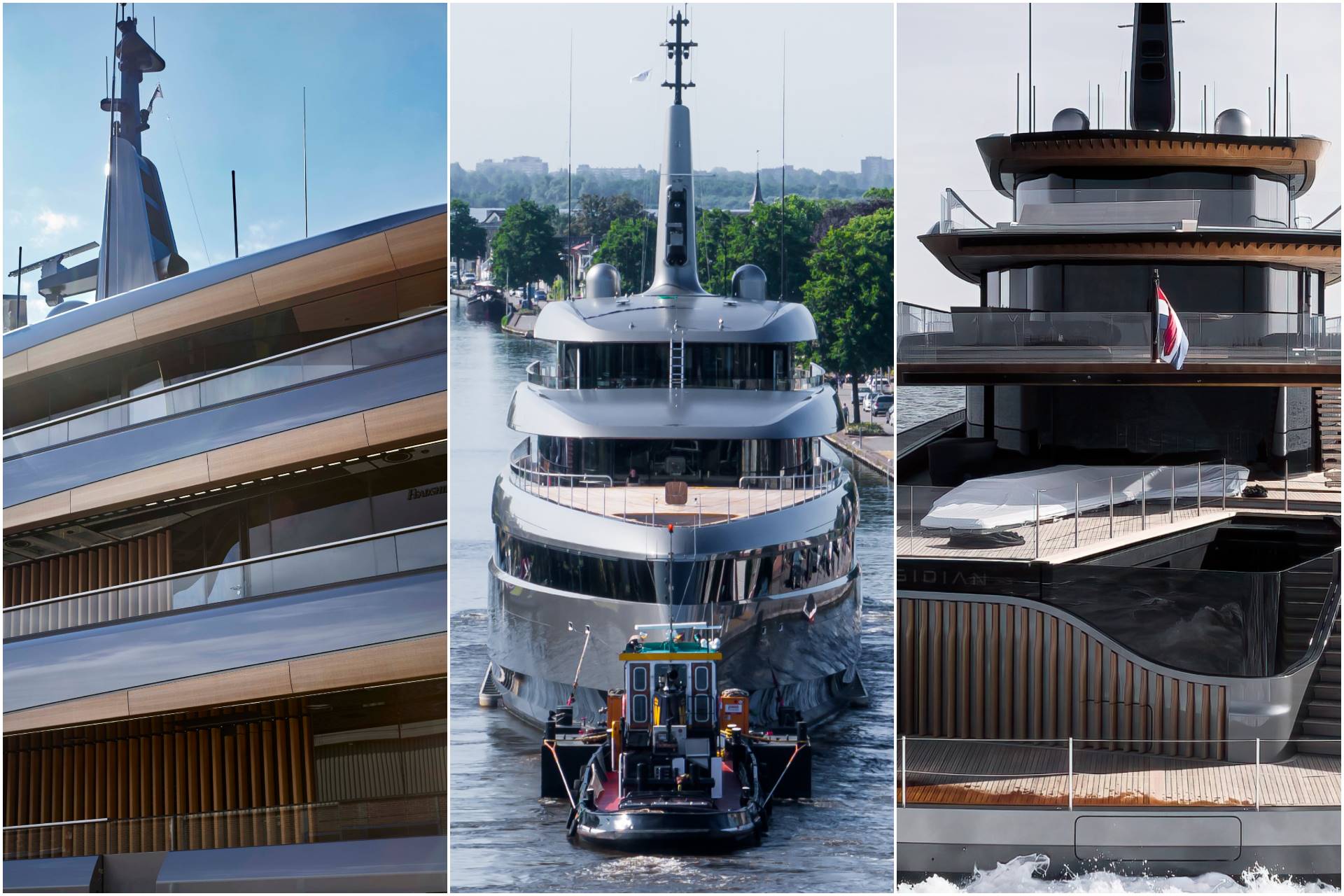 Eliminating the need for a mooring deck forward allows Obsidian to feature a fantastic interior bow observation lounge with double curved glass floor-to-ceiling windows. Access is via a main deck corridor from the guest accommodation area through the tender garage to this hidden gem.
In keeping with the carbon reduction theme, both of the yacht's primary tenders are electric- powered and custom made by Tenderworks. Four fast charging stations installed by the yard will allow them to be charged in the water or in the tender garage.
Photos Feadship