The Fiart P54 is a project that will allow you to experience the sea on at that promises to be a new icon on the international nautical scene
To make this philosophy concrete, the architect Pastrovich has designed a yacht in which all the external furniture is loose, all the space is flexible and can be furnished and configured according to the owner's needs: an interesting option in the series boats segment, capable of enhancing the environments.
'Aesthetically, the Fiart P54 has an innovative, muscular, at the same time light and slender line, but in reality it has a lot of volume and space inside that give breath and comfort. The P54 puts the owner and his needs at the center of the stage, creating a boat that has all the arrangements and comforts of a seaside villa, capable of gliding over the waves', said Stefano Pastrovich.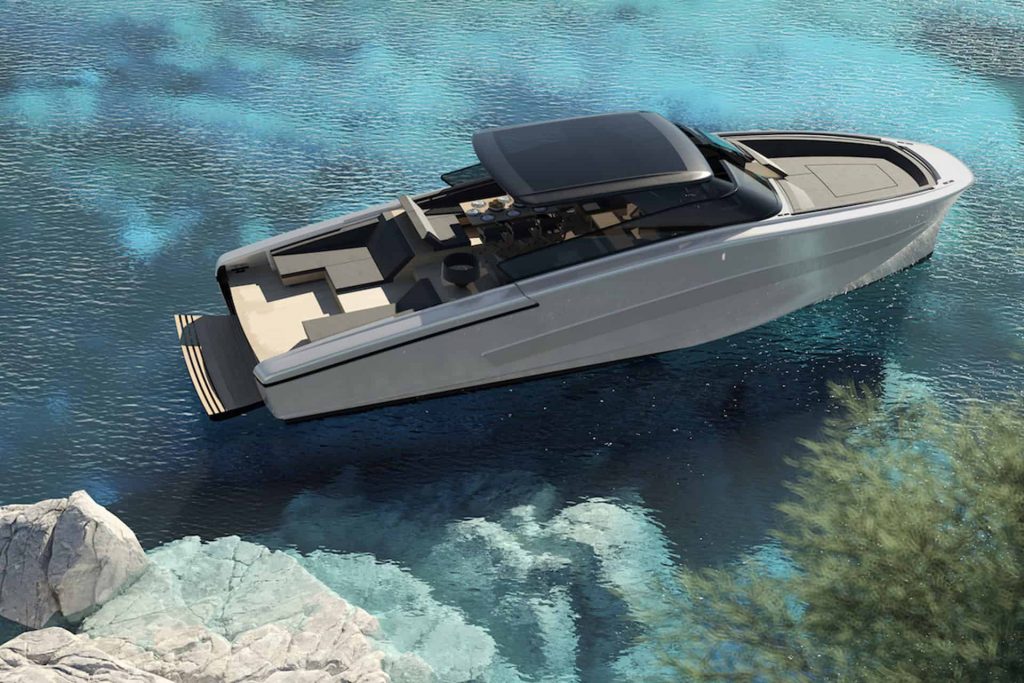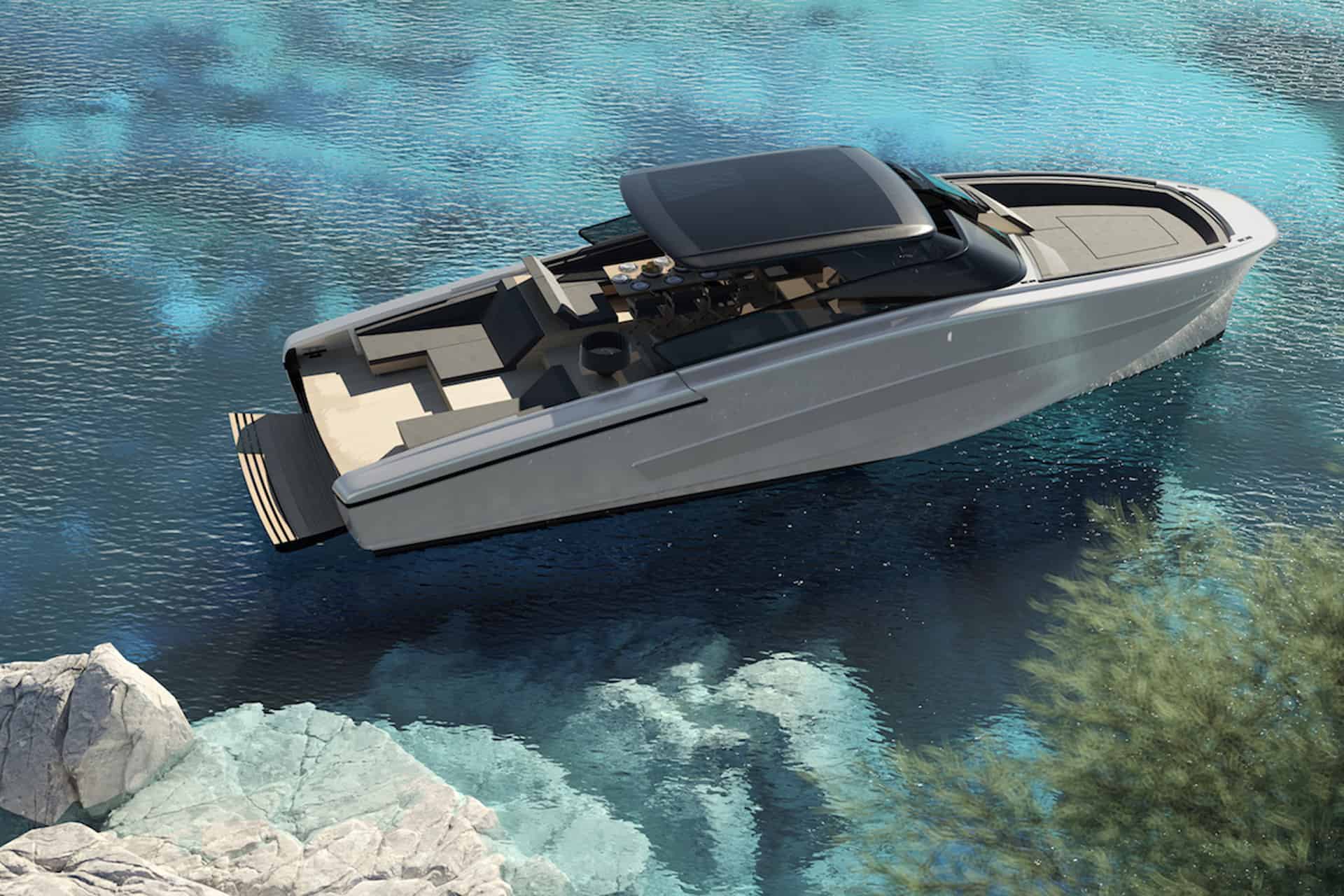 The P54 is a project characterized by extreme attention to details and a wide choice of materials that allow you to create sophisticated environments with precious woods as oak, ash, ebony and extensive use of elegant fabrics also on the walls, which make it an absolutely exclusive yacht.
The side window is important, it crosses the entire hull to give brightness to the interiors, almost a very long eye, which creates contact between inside and outside.  The deck is designed to create living space starting from the bow, where the characterizing element is the central 'pond', a recessed area, protected with side edges that guarantee privacy and protection. The central area creates a natural passage between the aft and forward areas, eliminating the corridors and external walkways, to increase internal space and safety.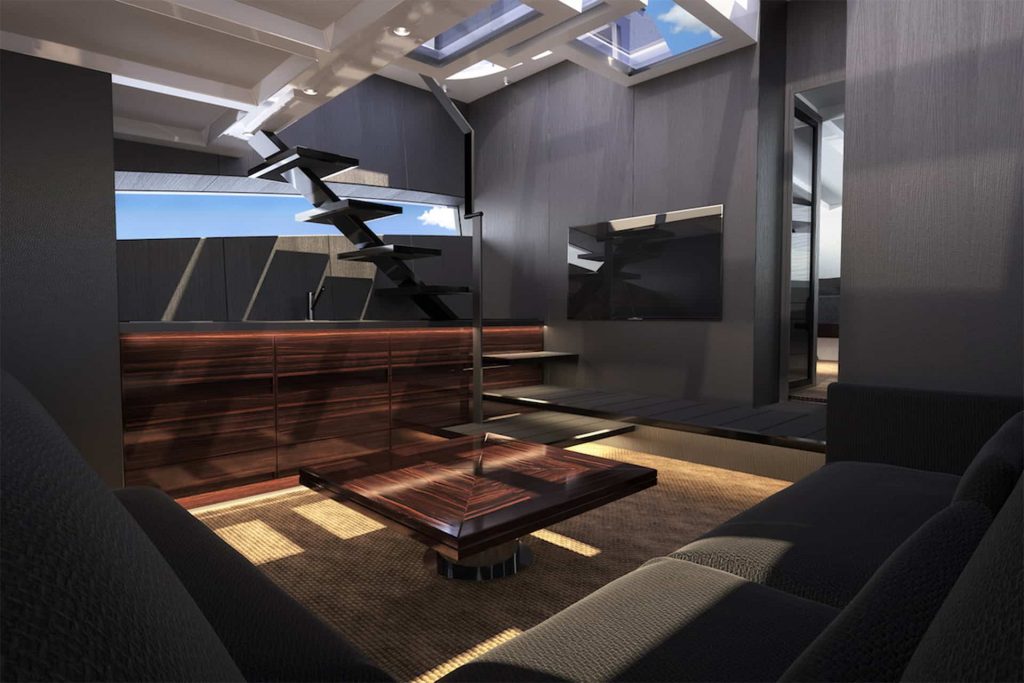 In the Fiart P54 the Hard Top is an optional that can also be installed at a later time, in this way the owner can decide to have an Open boat and take advantage of the awnings for shade, or with the Hard Top create a central space covered and sheltered, which becomes a living room with a comfortable sofa and dining table. Two comfortable steps lead to the stern area, under which a 2.80 m tender can be stored.
The stern side is closed by a folding hatch, in this way the transom becomes a large space available at different heights, to enjoy the sea more comfortably. The same concept of flexibility of spaces can also be found in the lower deck area.  The P54 will be offered in two versions: with two large owner's cabins, or with owner's cabin aft and two fore cabins, the latter divided by a system of sliding lockers that can be transformed into a mini suite.
In both solutions, the three bathrooms are open space with dedicated shower and separate toilet. The dinette area is located below the central area and is characterized by furnishings and a choice of materials similar to those we might find in a luxury loft.
Photos Fiart