Charter a luxury yacht in Croatia and discover the most exciting and beautiful destinations on the Adriatic Sea
Yacht charter is probably the nicest way to know Croatia by heart. While sailing between many Croatian islands you will discover stunning natural spots, namely secluded and most popular bays, inhabited islands and the one flourishing with life, ancient cultural sights and of course – a lot of fun. All this is underlined by crystal clear waters. What many don't see – you can mix these ingredients with the comfort of the yacht.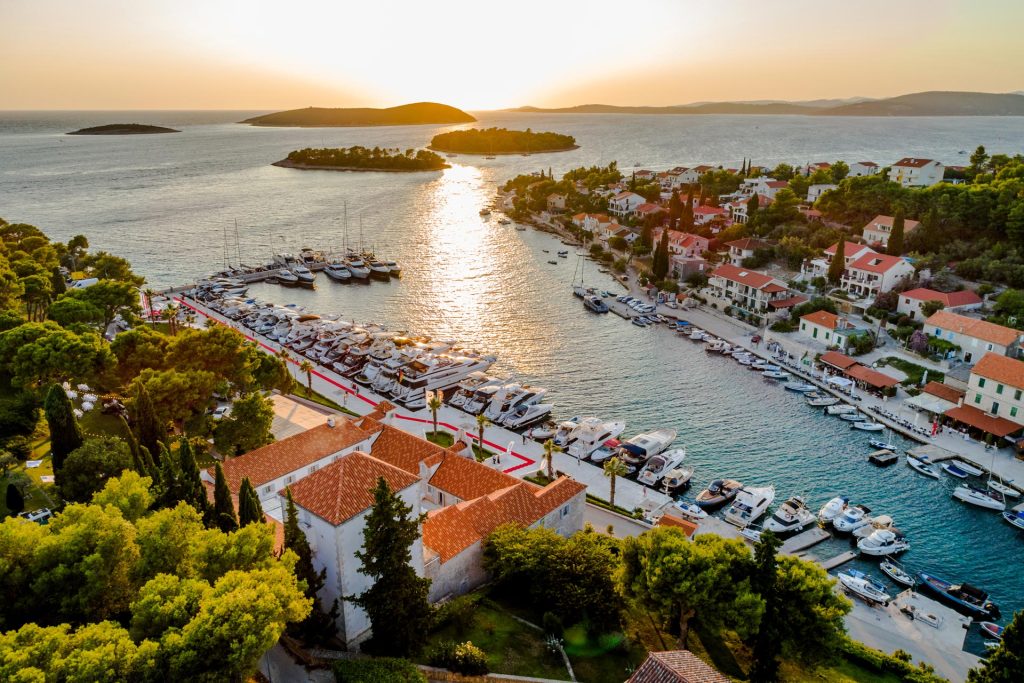 Being the world's number one destination for renting a sailing boat, Croatia has an emerging offer of luxury catamarans for hire, and a very good offer of luxury yachts for charter. The selection ends on the world's most known mega and giga yachts, often having celebrities and tycoons on board. But, the size of the yacht doesn't limit the 'quantity' of your enjoyment of Croatia from the sea. And we can take care of quality. All you need is to define your dates, budget and the number of people and we can provide offers that will make your vacation in Croatia an unforgettable one.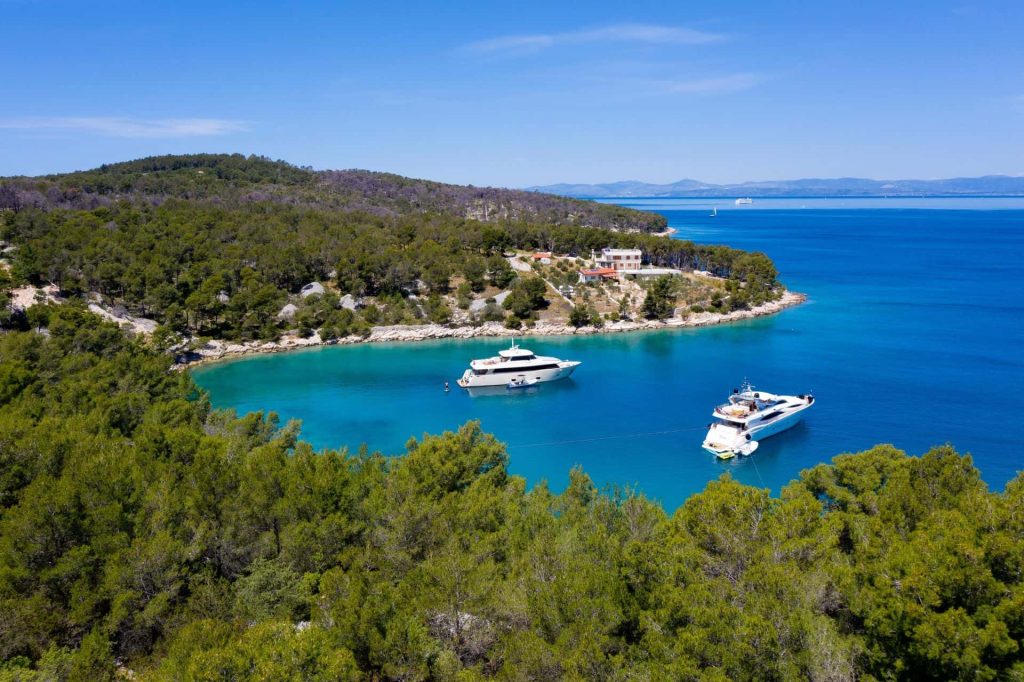 The team of experts that brings together Yachts Croatia is at your service when creating your perfect charter experience in Croatia. We will pay special attention to all your needs, to select the boat up to your wishes, to feel safe and comfortable with the crew that will make your time special, organize provisioning and prepare the route that will leave you breathless!
Why charter a luxury yacht in Croatia?
If Michelin stars were awarded to countries like they are awarded to restaurants, Croatia would probably be among the first countries to get four instead of three stars.
The first star would be justified by the country's natural beauty. This small country dotted with UNESCO–gilded locations has 8 national parks and 12 nature parks, five of them at sea – and only accessible to yachting enthusiasts, passionate about this romantic vacationing style.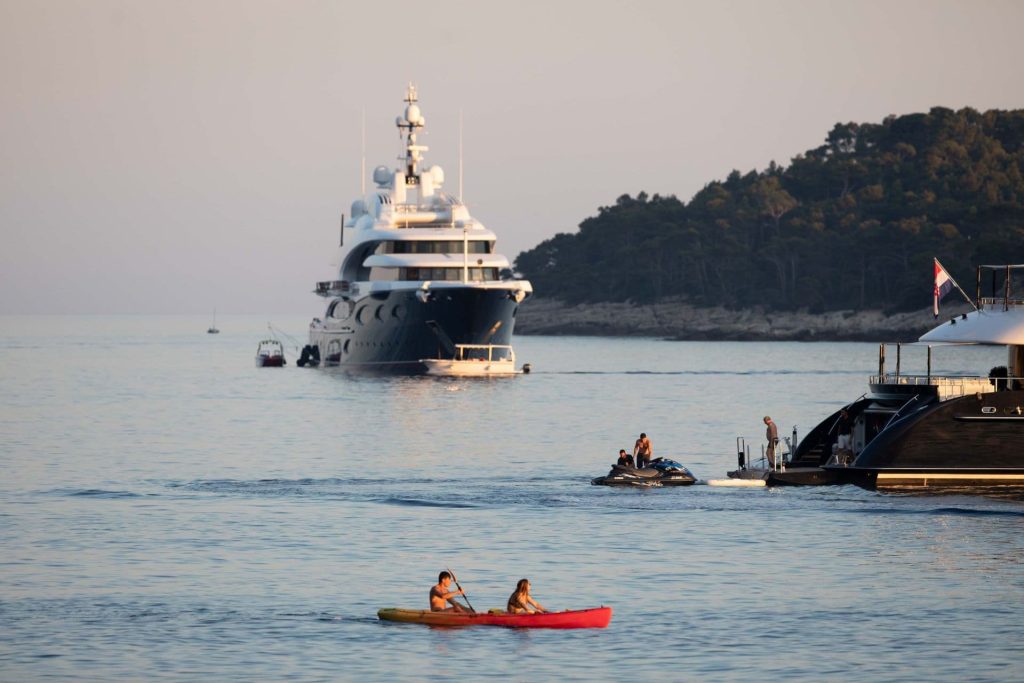 The Adriatic itself would probably attract the second star. Numerous islands – 1 244 islands big and small – separated by anywhere between 5 and 10 miles of crystal clear water in endless shades of blue make navigation around here as exciting as a slalom race. Many of the larger, inhabited islands, hold antique buildings and towns that tell hundreds of stories of the history of the Mediterranean.
One of the safest yachting destinations in the Med
On those islands and in those towns, culinary delights wow the palate – with dishes both traditional and modern, sprinkled with Michelin sheen. On a luxury yacht charter in Croatia, you will have all the right ingredients for an ultimate vacation.

Croatia would probably earn their third star for overall safety. One of the safest yachting destinations in the Med, the country is blessed by calm seas – the Adriatic is basically a large, sleepy lake, safe for boats of all sizes, as well as swimmers. Storms are local and never last more than half an hour, there are no strong currents or big waves, and sharks are extremely rare guests.
This idyllic country boasts a low crime rate, as reflected in the fact most local boats around here are idle unlocked.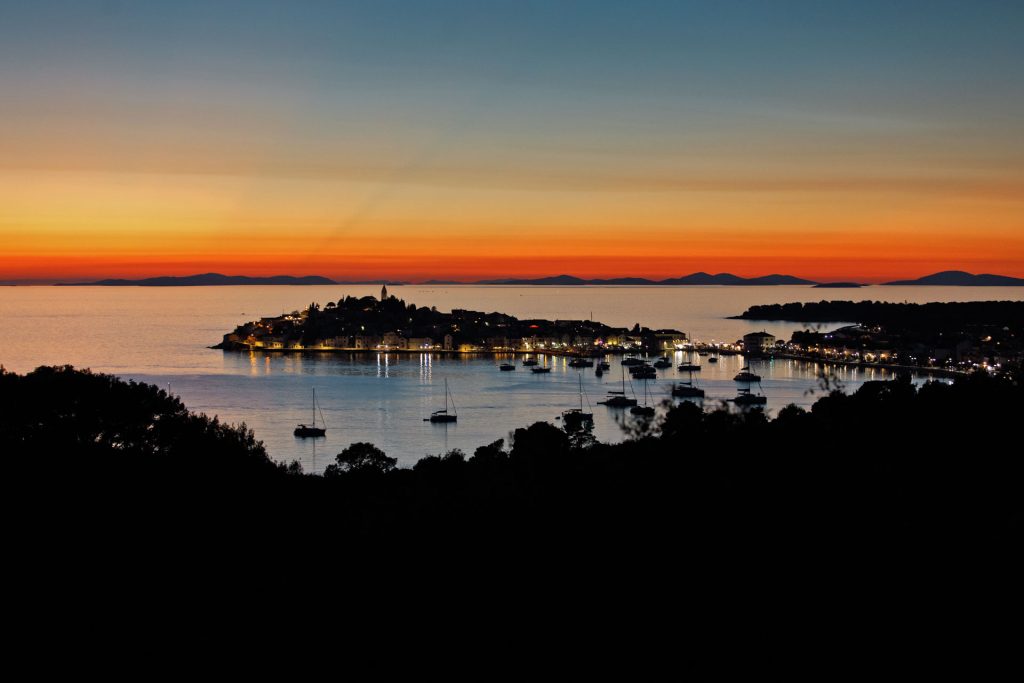 Almost half of all chartered boats in the world sail these waters – which surely is worth another star. The most diverse range of all types of boats is already a standard part of the nautical offer, with the recent years placing a very pleasing accent on a yacht charter in Croatia!
How to charter a luxury yacht in Croatia?
To make sure your chartered yacht fulfils every dream you ever had about navigation, make sure you are aware of what those dreams are. First, you must decide whether you want to rent a sailing boat or a catamaran, a motorboat or a luxury yacht – as well as see how much money you have planned for that privilege.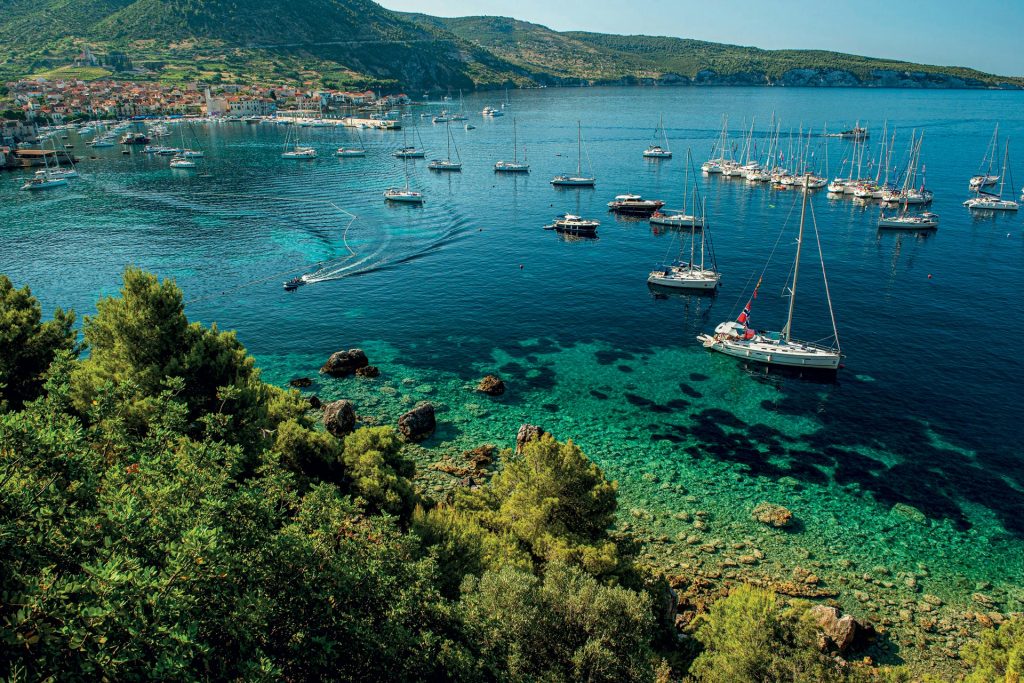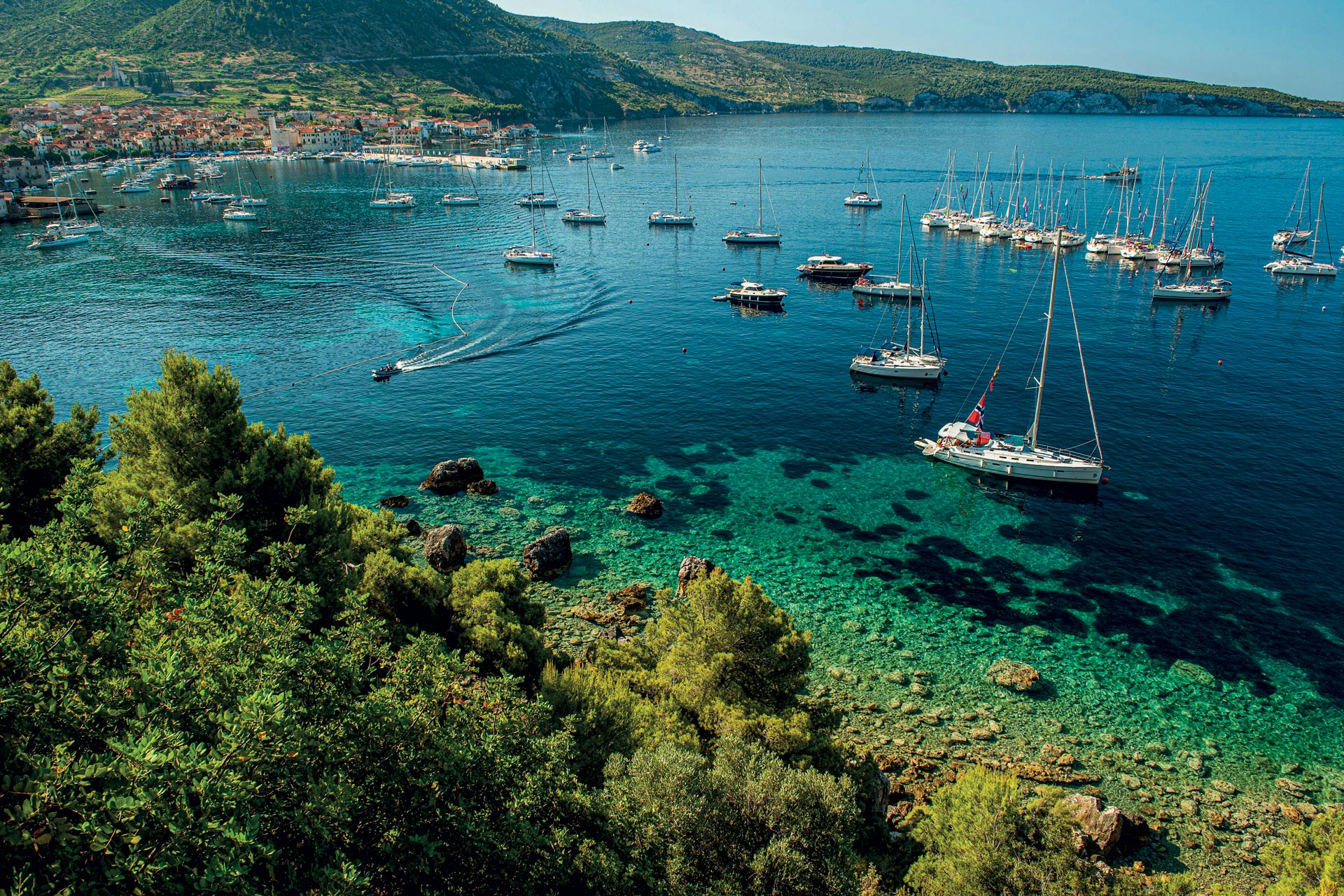 Lovers of nature and silence most often hire a sailing boat, which offers a lovely dose of adrenaline as well while sailing. Chartering motorboats and yachts are ideal for those with both fast and comfortable living on their mind, while catamaran charter combines all of those things into a very appealing yachting cocktail.
Perfect Croatia yacht vacation
1. Luxury yachts are usually more comfortable: they offer more cabins, larger spaces, better service and are easier to live on. When you start thinking about chartering a luxury yacht in Croatia, it is recommended that you share all your wishes with an experienced broker. In case you have certain standards or expectations, or past experiences, make sure you tell your broker, such as wanting to travel fast, to see Split and Dubrovnik, or to just enjoy in the secluded bays…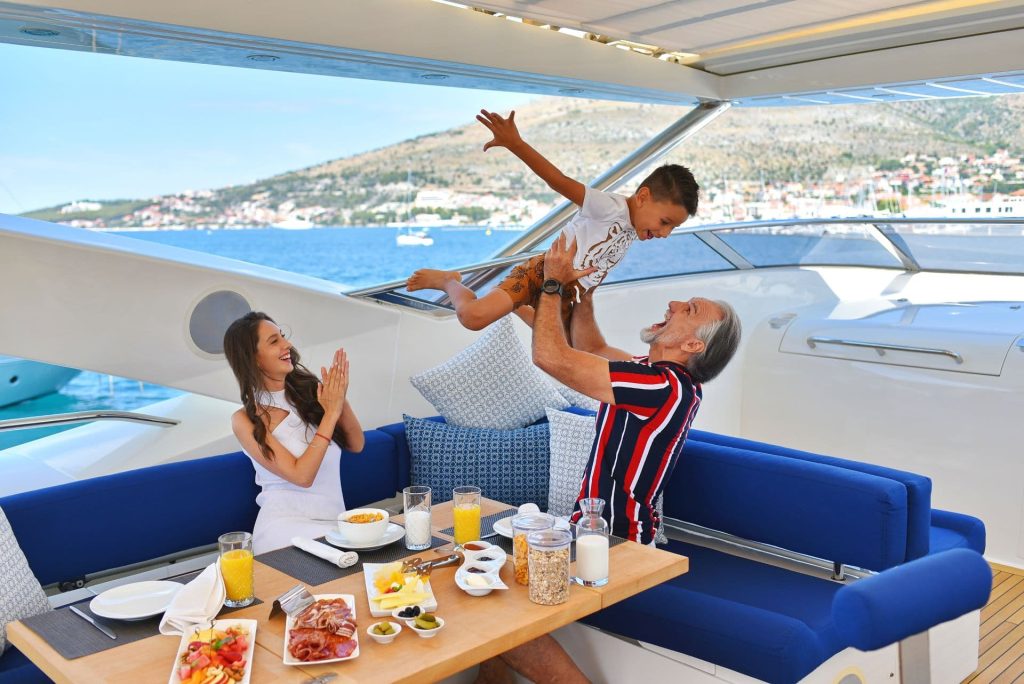 2. It is crucial to determine the number of persons you plan to take with you, as the number of guests dictates the size and number of cabins. Most yachts available for charter in Croatia offer up to six cabins, sometimes it is not wise to plan for two adults to sleep in the same bed if they are not in love. Cabins can be doubles or twins, so make sure you work out the sleeping schedule, as well. Children will enjoy Pullman beds, comparable to double-deckers – bunk beds – often seen in kids' rooms.
3. Larger crew obviously makes sure life at sea would be more comfortable– any larger yacht will need a captain, a chef, a deck hand and a hostess, with many other professional hands to add at your will. If you can, always add more crew to fully enjoy your luxury yacht charter in Croatia. You can also enjoy the escort of an extra boat, a so-called chase tender.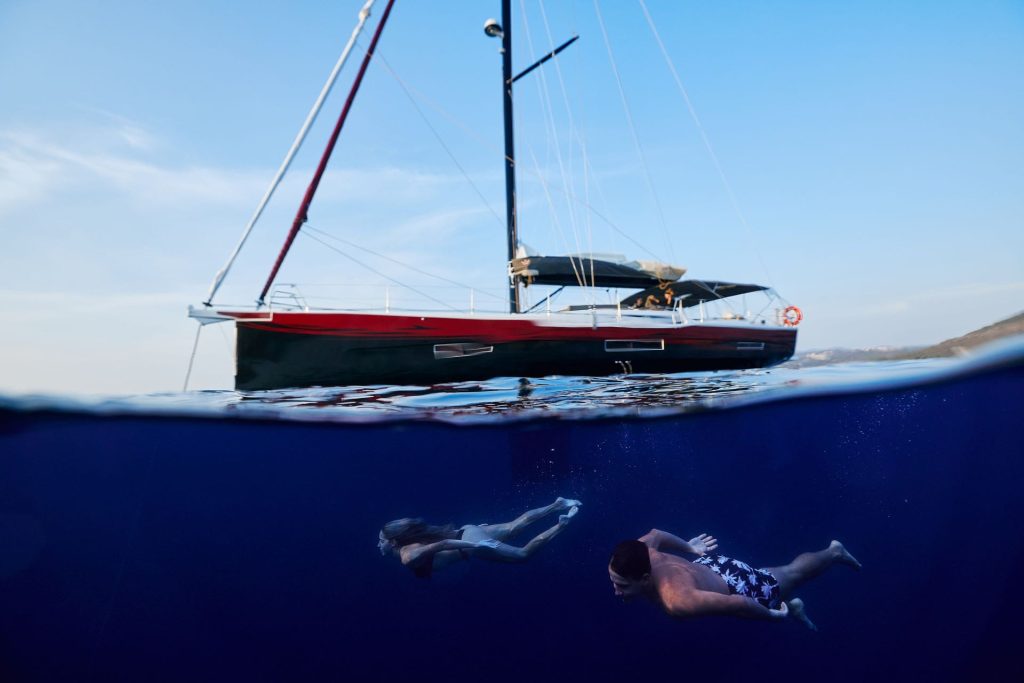 4. Finally, pick a season for your yachting dreams to come true. In the Adriatic, everything immediately after Easter is considered pre-season, with May and June offering refreshing sea temperature up to 23º, changeable weather, long days and popular anchorages without big crowds. July and August are high seasons, with heat and hubbub all around – which may or may not be after your taste.
Many visitors have found the hubbub too noisy and the heat too intense, especially in more popular destinations like Dubrovnik, Hvar or Split. Post-season, with lovely remaining warmth and shorter days, is ideal for exploring Croatia by yacht, may we suggest September for maximum delight? Keep this in mind when you decide to rent a luxury yacht in Croatia!
When to start planning luxury charter in Croatia?
For the year 2021, you would have been hard-pressed to find a boat/yacht available for charter in the Adriatic, so the best advice we can give is – start planning your luxury yacht charter in Croatia now, or at least no less than six months in advance.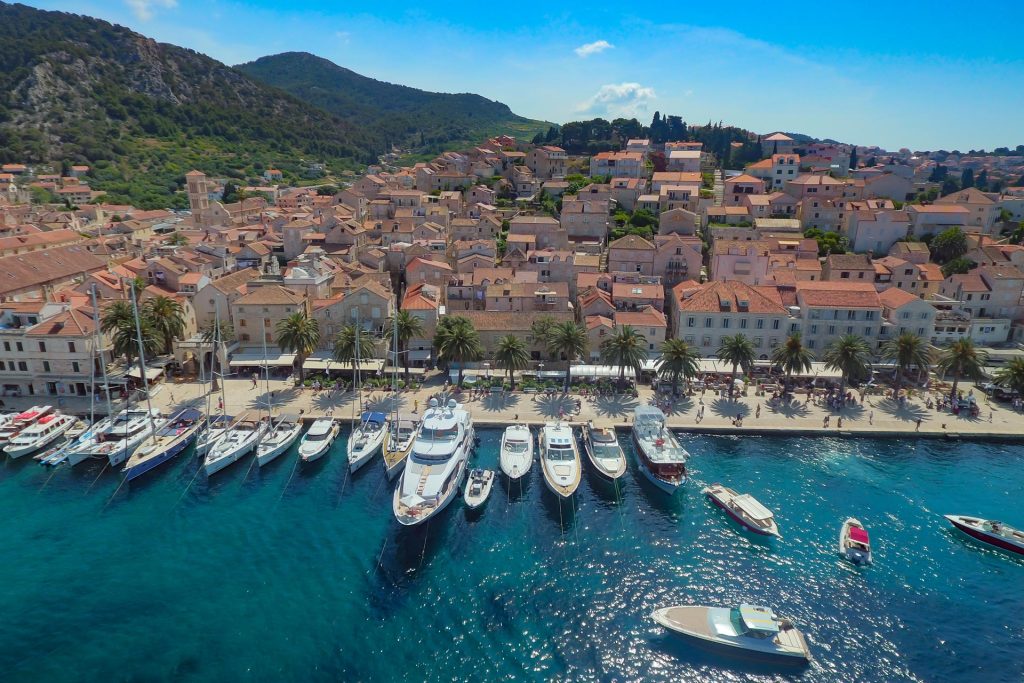 National advertising campaign boasting Croatia as a desirable yachting destination has worked like a charm even before the pandemic made many tourists turn to yachting. Last summer, many larger yachts visited this beautiful and (then) almost Covid-free country, and their number has increased significantly compared with 2019.
Seeing how the new season is almost exactly six months away, the time is now, so contact your broker and make sure your e-mail includes the following information: your preferred type of yacht (sailing boat, catamaran, motorboat or yacht), arrival and departure dates, number of guests, preferred number of cabins and crew. Finally, we recommend you add the sum you are willing to spend on luxury yacht charter in Croatia.
How long does the luxury charter in Croatia usually last?
Most yachts, especially smaller ones, are usually chartered for seven days. For total relaxation and exploration of the many beauties of the Croatian coast, we suggest 10 or 14 days. A true luxury yacht will turn two weeks on the route between Dubrovnik and Venice into an unforgettable experience.
In high season, sailboats and catamarans are almost exclusively rented from Saturday to Saturday, and guests renting such yachts often decide to use these seven days for exploring just a part of the Croatian coast. The lunar landscape of the Kornati National Park is on top of the lists, as well as the 'pearl necklace' of the Krka National Park, which is magically decorated with waterfalls.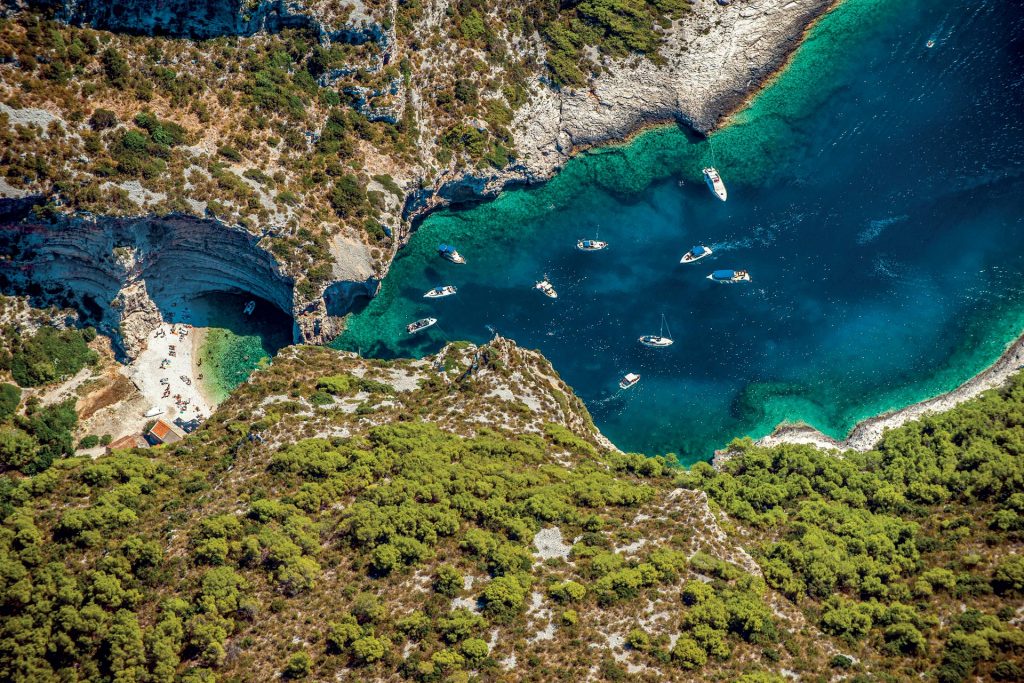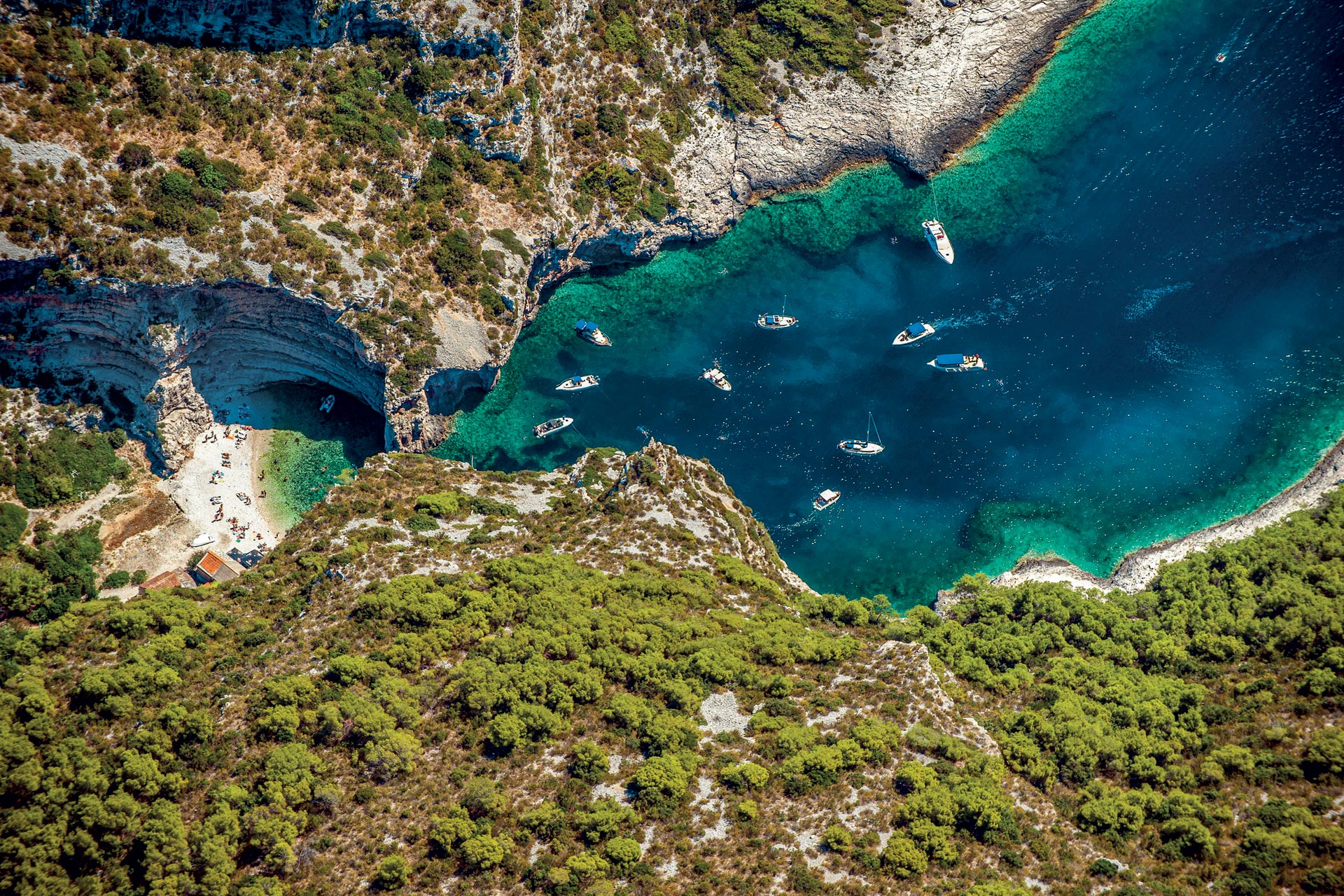 The second, even more, popular option is cruising through the waters around Split, with an inevitable visit to the island of Vis and the town of Hvar (along with the Pakleni islands), and the picturesque triangle formed by islands Korčula, Mljet and Lastovo.
Larger yachts benefiting from speed regularly sail from Split to Dubrovnik and back in 7 days, while guests who opt for a 14-day luxury yacht charter in Croatia often chose to sail one way to Venice from southern Croatia or Montenegro.
It is important to note that when you decide to rent a luxury yacht in Croatia, Saturday as the first day is not a rule, just a suggestion – your vacation can start at any time and any place that suits you. Just make sure you book your dates on time so that some other lucky yachting enthusiast does not disrupt your plans.
YACHT SUGGESTION
Luxury charter yacht M/Y Schatzi is Croatian based Fairline Squadron 78 kept in mint condition by her owner.
What to do during a luxury charter in Croatia?
The first thing you should definitely do when you decide on a luxury yacht hire in Croatia, or as soon as you step on your carefully selected yacht, is to do your best to leave job-related thoughts and everyday problems where they belong – on land! After that, whatever you decide to do on your awaited yachting holiday, will be just magical. The choices are many, onboard and on destinations the yacht takes you to.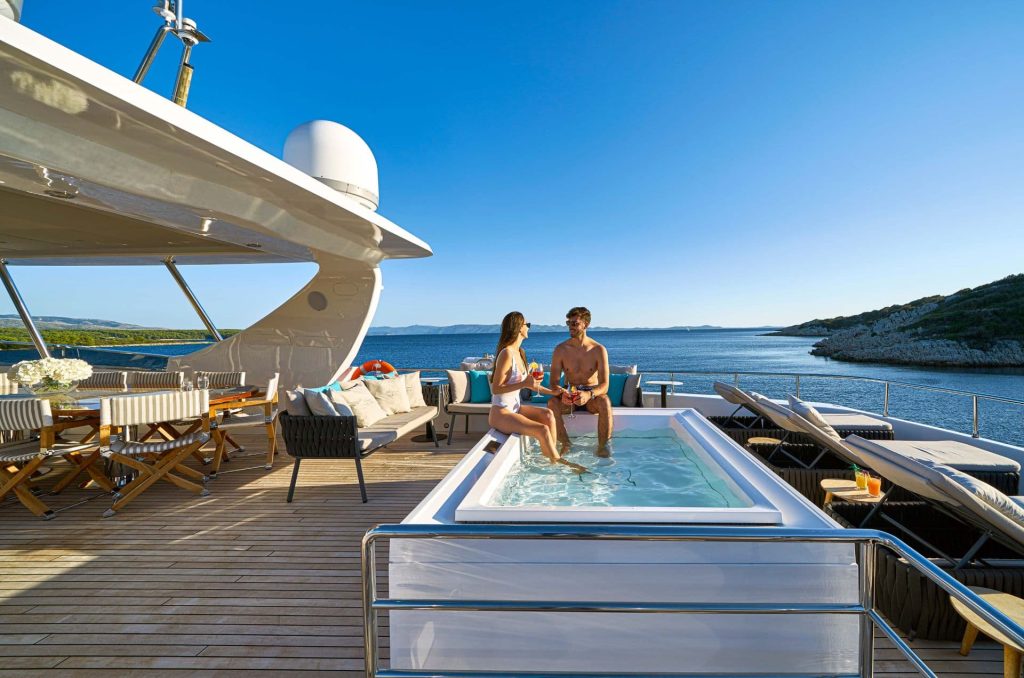 We definitely advise you to search for the vibe and scenery of at least one National Park, lose yourself in the labyrinth of stone streets of an ancient city, crawl into at least one of the magnificent caves around here and pamper yourself in the refreshing turquoise water of local bays. Paint at least one night with romantic colours and spend it in a hidden cove, under the sky sprinkled with millions of stars, and allow your chef to surprise you with imaginatively prepared meals.
If you're into clubbing, take a break from all that relaxing and look for entertainment that island towns abound in during the summer months.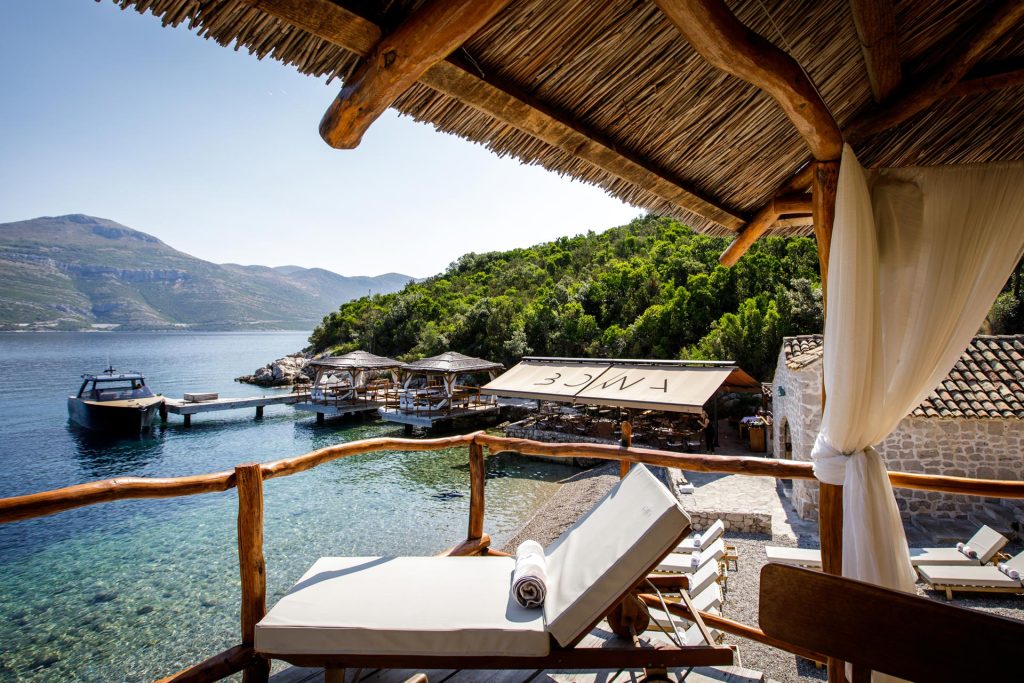 Recommended wine routes
Depending on your selected route, we will be happy to make it more interesting, based on your wishes. For example, we can recommend a winery or wine routes – seeing how Croatian wines surprise even the best connoisseurs with their quality – as well as a handful of excellent gastronomic oases. As a rule, restaurants accessible only by yacht are one of the most recognizable features along the Croatian coast, and almost all returning guests come to that one special little restaurant they liked so much.
If you are into active living, on Adriatic islands you can try many outdoor sports such as diving, kayaking, kitesurfing, free climbing, hiking, cycling, as well as a local pastime known as 'picigin' – all you need is a sandy beach, a few players and one ball.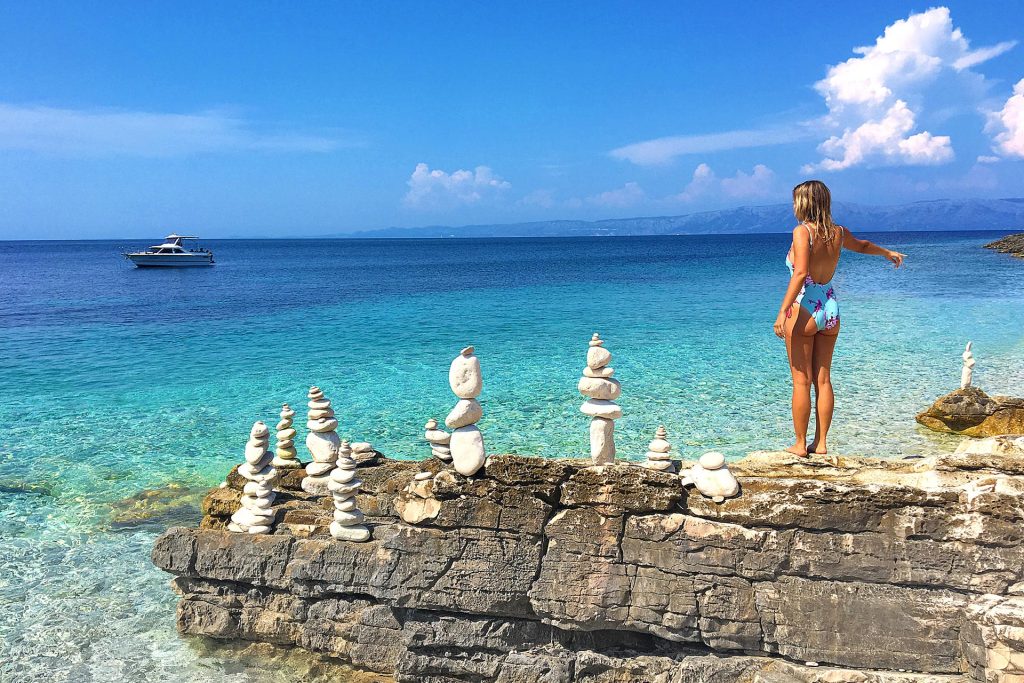 Tailored holiday
There are many imaginative-themed trips to choose from, and one of the more original ones is strolling through the labyrinths of underground military tunnels on the islands. In high season, some of the traditional events are really worth visiting, both because of the performance itself and because of the unique vibe that surrounds them: Moreška in Korčula, Tovareća muzika on Dugi otok…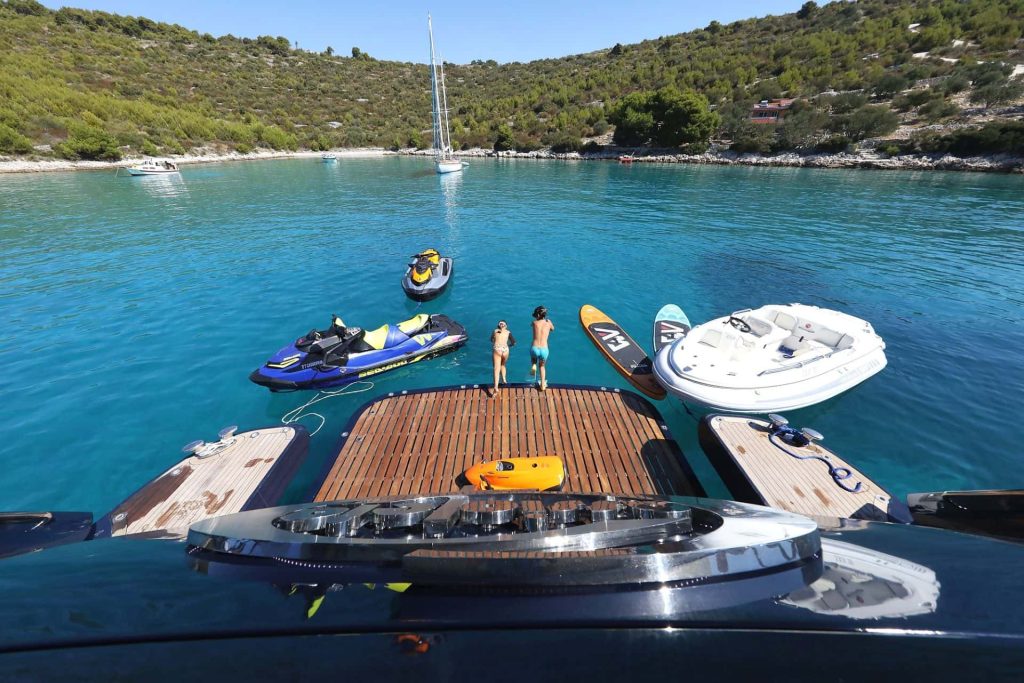 Luxury yacht charter in Croatia is an opportunity for enjoying water toys available on your yacht, with which you can transform a visit to every cove into endless fun. After water sports, the possibilities go on indefinitely, from the gym, jacuzzi, swimming in a pool, to yoga on deck or movie nights. The crew will readily throw a surprise party or arrange for a private concert aboard your yacht. All you need to do is send us an email, book a suitable yacht with a reliable crew – and your sailing holiday will be tailored to your needs.
Best destinations for a luxury yacht charter in Croatia
In a way, Croatian captains have the easiest job in the world, because whatever destination they choose, guests will be delighted with the magnificent views that surround them.
Still, there are some things to keep in mind. First and foremost, the sea is warmer down south than it is up north, and the weather is more stable, with more sunny days. The northern Adriatic is less visited and is the first choice for those who enjoy sailing through quieter places. The largest number of marinas is located in the Middle Adriatic, which includes the Zadar, Šibenik and Split archipelagos, and it is also the most popular destination for yachts.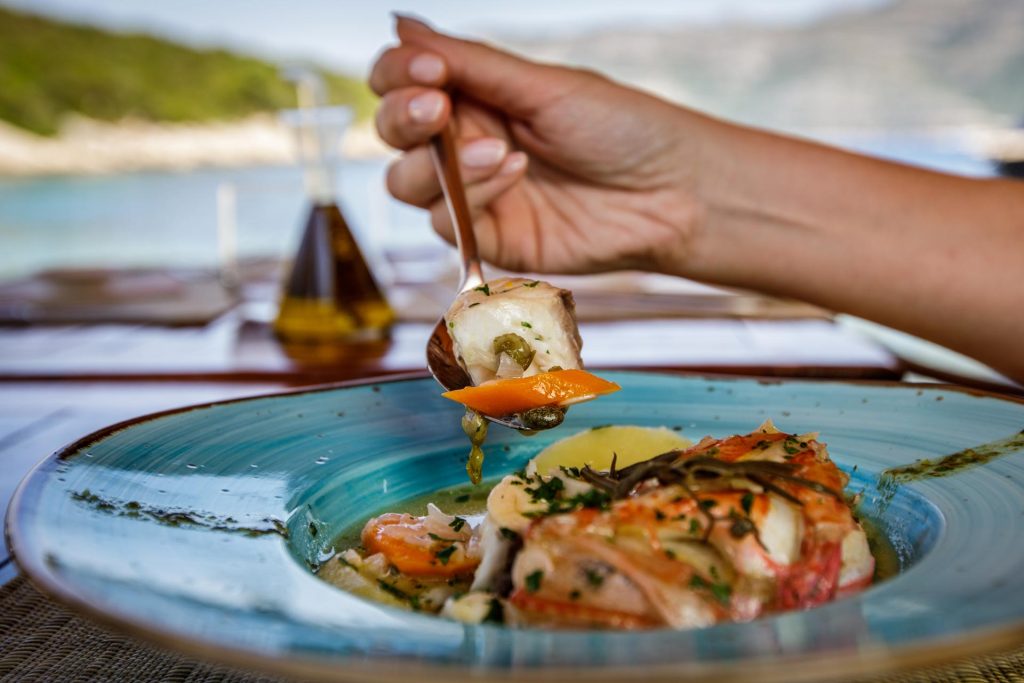 The Dubrovnik archipelago, as a natural extension of Middle Adriatic, is also very appealing for yachting. In high season, numerous luxury yachts sail back and forth between Split and Dubrovnik, two cities as if connected by an umbilical cord. This fabulous voyage is made even more magnificent by the stunning views of the islands 'anchored' between them.
Luxury yacht charter Zadar
The 'sailing elixir' of these waters is the deep natural port of Telašćica with proudly standing cliffs and a picturesque lake looking at the one hundred and fifty-piece island puzzle that is another irresistible gem – National Park Kornati.
The Zadar archipelago also has something for every taste. On the coast, among many marinas, there is also the largest marina in the Adriatic, D-Marin Dalmatia, while the open seas lure with a combination of larger and smaller islands and mostly quieter places.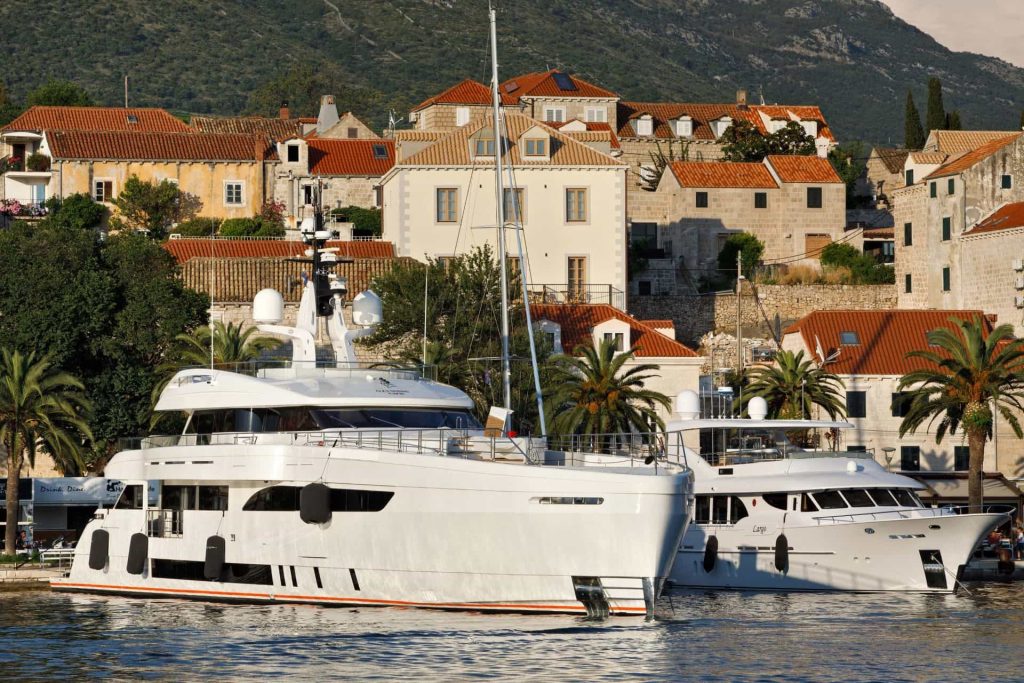 Luxury yacht charter Šibenik
The Šibenik archipelago is a miniature part of luxury yacht destinations in Croatia. This small area that seems to form the navel of the Adriatic is sprinkled with seven beautiful islands – Zlarin, Prvić, Tijat, Zmajan, Kaprije, Kakan, and Žirje – half of which are inhabited.
The winding canyon of the river Krka here creeps into the mainland, cradling in its heart the fairy tale town of Skradin – the gateway to the Krka National Park. Set aside at least a couple of hours for visiting the seven magnificent waterfalls and numerous lakes of the park, most certain to imprint your mind with unforgettable memories.
Luxury yacht charter Split
The Split archipelago is a real nautical mecca of the Adriatic and holds a special place in the domain of charter destinations in Croatia. The fabulous yachting fairy tale of this part of the Adriatic Sea begins with the hidden beauties of the island of Šolta, and the various delights of the island of Brač – among which Zlatni rat stands out as the most famous beach in Croatia. Depending on the direction of the wind and waves, this magnificent beach changes its shape.
The micro-archipelago of the island and town of Hvar, with the nearby Pakleni islands and the UNESCO-protected Vis Archipelago Geopark are a fairy tale for themselves. The town of Hvar, locally known as the Croatian Saint Tropez, is popular among luxury yachts, as is the yachting delight that is the island of Vis, connected with the island of Biševo and the mesmerizing beauties of the Blue Cave.
Luxury yacht charter Dubrovnik
The islands around Dubrovnik are among the greenest on the Adriatic, and the sailing slalom among them seems to be filled with serenity for everyone who was ever lucky enough to sail here during their luxury yacht charter experience in Croatia.
The world-famous city of Dubrovnik attracts millions of visitors from all over the world, and when you leave it behind, immediately turn toward Elaphiti Islands, those deliciously orderly stretching row of islands of Koločep, Lopud, Šipan and Jakljan. All of them are unbelievably lush, dotted with numerous summer houses built by Dubrovnik elite in the distant 16th century.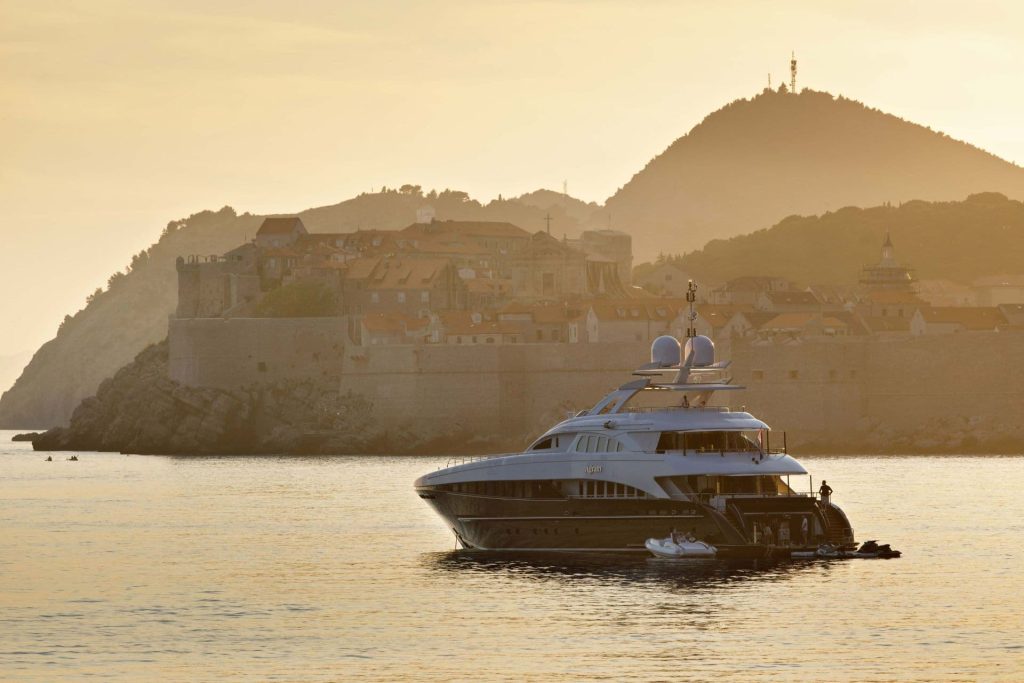 The massive Pelješac peninsula, in addition to its natural beauty, is the home of some of the best Croatian wines and most exclusive wineries. With its salt lakes, the Mljet National Park is a true masterpiece of Mother Nature, and always a favourite among luxury yachts and international celebrities. The serene island of Lastovo offers similarly calming energy, and those who prefer a tamer atmosphere often opt for the nearby shores of Korčula.
The photogenic city of Korčula is often called Little Dubrovnik, and many recognize it as the birthplace of Marco Polo. As the icing on the cake, it is definitely worth sailing to the southernmost Croatian yachting destination – the town of Cavtat, very popular among the world's largest luxury yachts, very popular for the proximity of Dubrovnik International Airport.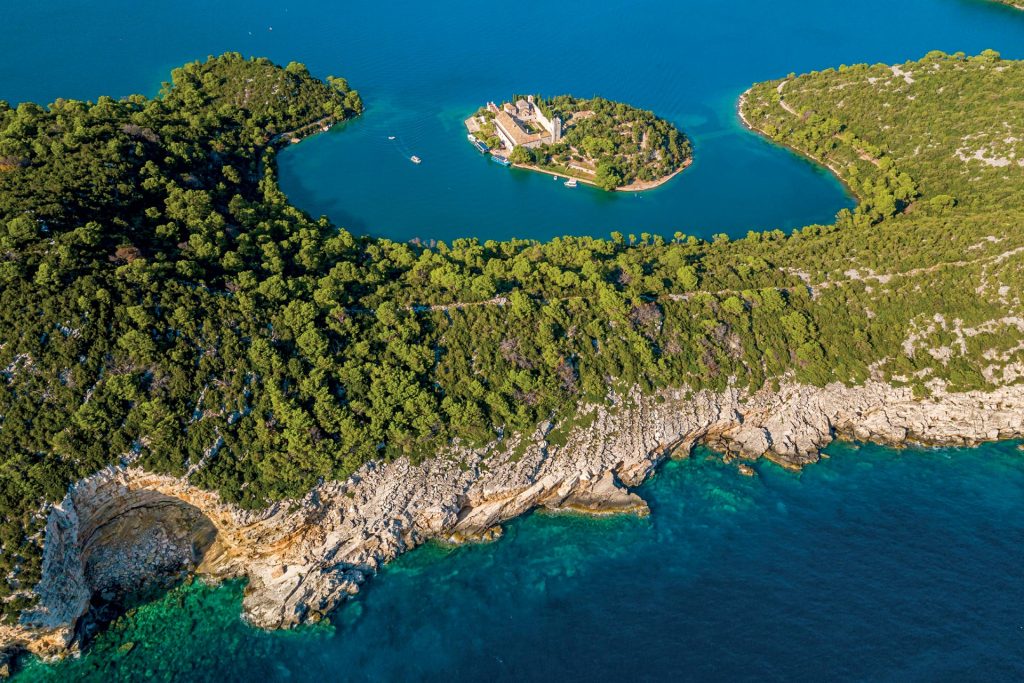 The team of experts that brings together Yachts Croatia is also at your service when creating your perfect charter experience in Croatia. When choosing a yacht, you first need to decide whether you want to feel the meditative power of silence on board sailing boat and catamaran, or whether you appreciate speed and comfort, with interest to rent a motorboat or luxury yacht. After that, leave all the 'details' to us.
We will pay special attention to all your needs, to select the boat up to your wishes, to feel safe and comfortable with the crew that will make your time special, organize provisioning and prepare the route that will leave you breathless! Upon request, our team will visit the yacht (s) you are interested in, with special care to your wishes – and make sure that we 'pamper' you with beauty while sailing!
Text Josipa Vlahović Cikatić
Photos Boris Kačan, Robert Matić, Mario Jelavić, Zvonimir Barišin, TZ Grada Hvara, Blur, TZ Vela Luka, ACI, NP Mljet, Touch Adriatic & archive Yachts